Reviewed by Soliu.
Hayao Miyazaki, the renowned animator and director, and Hikaru Utada, a globally successful musician, are two of the most influential and famous people in Japan.
Japan has produced many famous individuals who have significantly contributed to various fields, including entertainment, technology, sports, and literature.
Just so you get familiar with these people, we've brought to you the 25 most famous person in Japan, as well as what they do and what they are known for.
Get ready to be wowed and amazed by the most famous person in Japan! From legendary creators to cutting-edge innovators, this list has it all. Prepare to be dazzled by artists, musicians, politicians, and more – all of whom have made an indelible mark on Japanese culture and history. Let's get started!
.........................
Top 25 Most Famous Person in Japan
1. Hayao Miyazaki: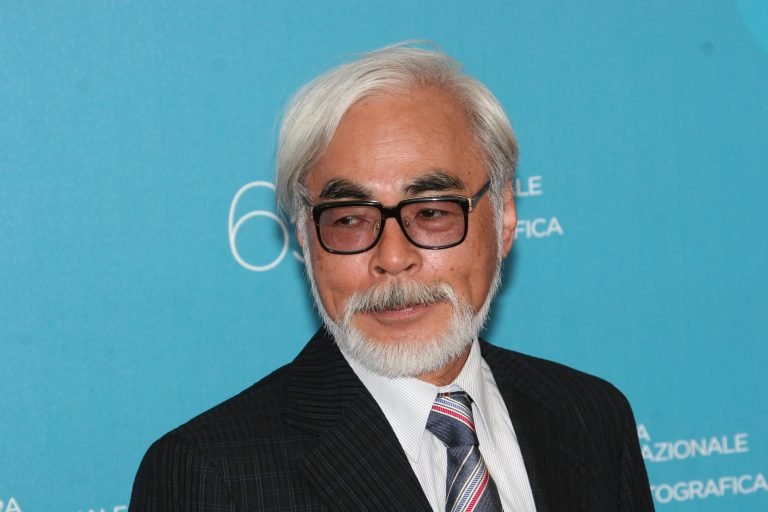 Hayao Miyazaki is often called the "Walt Disney of Japan" for his contribution to animation and is one of the most famous person in Japan. His films often have strong environmental and anti-war themes and usually feature young female protagonists.
He founded Studio Ghibli in 1985, which has produced some of the most lovable animated films of all time, like "Spirited Away" and "My Neighbor Totoro." He's known for his meticulous attention to detail, often spending years on a single film.
2. Naomi Osaka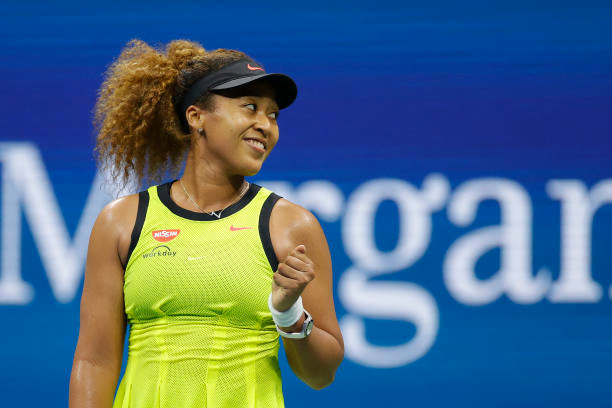 Naomi Osaka is a tennis player by profession and has won four Grand Slam titles, including the U.S. Open twice. She's the first Asian player to be ranked #1 in singles by the Women's Tennis Association.
.........................
She's known for her powerful serve and ability to come back from behind in matches.
Off the court, she advocates mental health awareness and is a UNICEF Goodwill Ambassador.
3. Shinzo Abe
Shinzo Abe is a former Japanese politician who served as Japan's Prime Minister for a record-breaking nine years. He was a staunch advocate for revising Japan's pacifist constitution, which prohibits using military force.
He promoted economic policies known as "Abenomics," which aimed to stimulate the Japanese economy through increased government spending, monetary easing, and structural reforms.
He was known for his conservative views and support for nationalism, which sometimes caused domestic and international controversy.
In 2020, he resigned as Prime Minister due to health reasons.
4. Ichiro Suzuki
.........................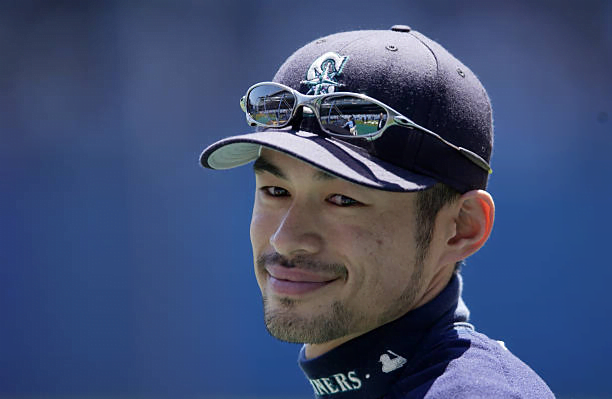 Ichiro holds the record for the most hits in professional baseball history, with over 4,000 hits in Japan and the United States combined. He's known for his incredible speed and ability to hit for contact rather than power.
He played professionally in Japan for over a decade before joining the Seattle Mariners in the U.S. in 2001. He quickly became a fan favorite with his unique batting stance and his trademark "inside-out" swing. He is one of the most famous person in Japan. What a legend!
5. Yuzuru Hanyu
Yuzuru Hanyu recently announced his retirement from competitive figure skating after performing at the 2022 Beijing Winter Olympics.
He plans to continue performing in ice shows and exhibitions and has expressed interest in becoming a coach and mentor to young skaters.
.........................
He's been praised for his contributions to the sport and his positive influence on younger skaters and is widely considered one of the greatest figure skaters of all time, which makes him one of the most famous person in Japan.
6. Hirohiko Araki
Hirohiko Araki is known for his wildly popular manga series, "JoJo's Bizarre Adventure," of which over 100 million copies have been sold worldwide and has been adapted into multiple anime series and video games.
His artwork is known for its distinctive, bold style, sharp lines, and intense colors.
He's been creating manga for over 30 years and shows no signs of slowing down. He's currently working on the ninth part of the JoJo series!
7. Akira Kurosawa
.........................
Akira Kurosawa was a true legend of Japanese cinema, known for his iconic samurai films and his influence on filmmakers worldwide.
He directed some of the most influential films in the history of cinema, including "Seven Samurai," "Rashomon," and "Ran." He's credited with pioneering wipe transitions, multiple camera setups, and deep focus in filmmaking.
He is also a skilled screenwriter and many of his films were adapted from traditional Japanese literature. He is one of the most famous person in Japan.
8. Yoko Ono
Yoko Ono is a Japanese multimedia artist known for her experimental art and performance pieces. She's also known for marrying John Lennon and their collaborations with the Plastic Ono Band.
She's a lifelong advocate for peace and social justice; her work often reflects these themes. She won numerous awards for her art and music, including the Golden Lion Lifetime Achievement Award from the Venice Biennale 2009.
.........................
9. Miyavi
Miyavi is a Japanese singer, songwriter, and guitarist known for his flamboyant stage presence and unique rock, pop, and electronic music blend.
He's also known for his distinctive fashion style, often incorporating traditional Japanese elements like kimonos and geisha makeup into his performances.
Miyavi has released over a dozen studio albums and has collaborated with artists like Gerard Way and L'Arc-en-Ciel. He's also acted in a few films, including "Unbroken."
10. Rinko Kikuchi
Rinko gained international recognition for her role in the film "Babel," for which she was nominated for an Academy Award for Best Supporting Actress.
She has also appeared in "Pacific Rim," "47 Ronin," and "Kumiko, the Treasure Hunter." Her appearance in these well-known movies makes her one of the most famous person in Japan.
.........................
Kikuchi is known for her versatility as an actress, and she's often cast in unconventional and complex roles. She's also a UNICEF Goodwill Ambassador and is involved in various charitable organizations in Japan.
11. Shigeru Miyamoto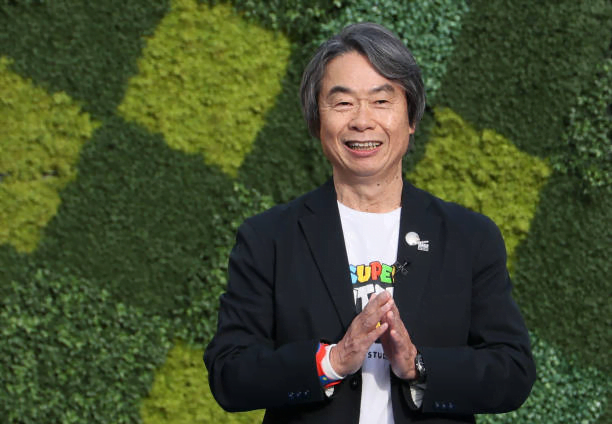 Shigeru Miyamoto is one of the most influential figures in the history of video games. He's the creator of iconic Nintendo franchises like "Super Mario," "Donkey Kong" and "The Legend of Zelda"
He's known for his innovative and imaginative approach to game design and his ability to create games that attract players of all ages. This man gave us Mario, Zelda, and Donkey Kong. He's a gaming legend crafting virtual adventures that generations adore.
He's won numerous awards for his contributions to the industry, including being inducted into the Academy of Interactive Arts & Sciences Hall of Fame.
.........................
12. Sadako Sasaki
Sadako Sasaki was a young girl from Hiroshima who became a symbol of the devastating effects of nuclear warfare. She was two years old when the atomic bomb was dropped on Hiroshima in 1945.
She developed leukemia as a result of radiation exposure and died in 1955 at the age of 12. Before her death, Sadako began folding paper cranes to cope with her illness, based on a Japanese legend that folding 1,000 would grant a wish.
13. Issey Miyake
Issey Miyake is a Japanese fashion designer renowned for his avant-garde designs and innovative use of fabric. He's also known for his experimentation with new technologies and materials.
He founded his fashion label in the 1970s and has been a major influence in the fashion world ever since. His designs often feature geometric shapes, bold colors, and unconventional fabrics.
.........................
He's also known for his revolutionary pleating technique, which creates intricate and sculptural designs.
14. Yoshitaka Amano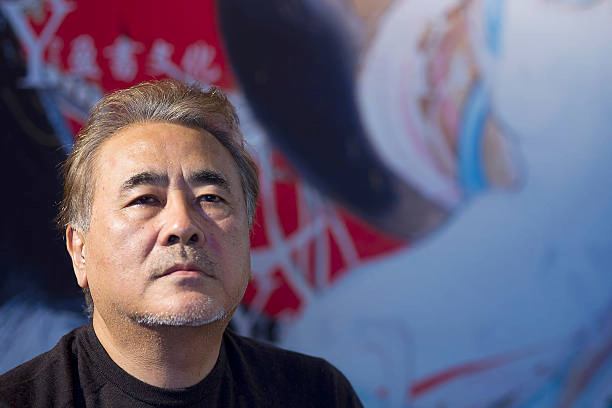 Yoshitaka Amano is a Japanese artist and character designer best known for his Final Fantasy video game series work.
He was the character designer for the first six Final Fantasy games, and his designs helped to establish the series' unique visual style. He's also known for his intricate and fantastical illustrations, often incorporating Japanese folklore and mythology elements.
He's worked on various projects beyond video games, including book illustrations, manga, and stage productions.
15. Shinichi Mochizuki
Shinichi Mochizuki is a Japanese mathematician known for his groundbreaking work in number theory.
He's a professor at Kyoto University and a member of the Japan Academy, a prestigious institution that recognizes the country's leading scholars. He's most famous for his work on the "abc conjecture," a mathematical problem unsolved for decades.
.........................
2012 he claimed to have proven the conjecture, but his proof is so complex that other mathematicians are still trying to understand it fully.
16. Akira Yoshizawa
Akira Yoshizawa is a pioneering origami artist considered the father of modern origami. He began folding paper as a child and developed his unique folding techniques, including the "wet-folding" technique, which allows for more complex and delicate designs.
He's credited with elevating origami from a simple children's craft to a respected art form. His works are displayed in galleries and museums worldwide, and he's been the subject of numerous books and exhibitions.
17. Matsuo Basho
Matsuo Basho – the GOAT of haiku! He is one of the most famous person in Japan. He's considered one of the greatest poets in Japanese literature. He is known for his travel diaries combining poetic prose with haiku.
.........................
His most famous work is "Oku no Hosomichi" (The Narrow Road to the Interior), which chronicles his journey through Japan's countryside and reflects on nature, spirituality, and the transience of life.
18. Hiroyuki Imaishi
Hiroyuki Imaishi is a Japanese animator and director known for his high-energy, over-the-top style and love of visual puns and comic violence.
He worked for Studio Gainax, where he directed "Gurren Lagann," which became a cult classic for its explosive action and heartfelt characters. He then founded his studio, Studio Trigger, and directed "Kill la Kill," which gained a massive following for its combination of fan service and feminist themes.
19. Yayoi Kusama
Yayoi Kusama is a contemporary Japanese artist known for her psychedelic, polka-dot-filled installations and avant-garde approach to art.
.........................
She's been creating art for over six decades and has been featured in major museums worldwide. Her installations are often immersive, with colorful, repetitive patterns that create a sense of infinity and evoke feelings of happiness and unease.
Her work explores themes of infinity, obsession, and the self, often in a very personal and autobiographical way.
20. Shin Godzilla
Shin Godzilla, also known as "Godzilla Resurgence," is a Japanese monster movie released in 2016. It's a reboot of the iconic Godzilla franchise and features a new take on the classic monster.
It was directed by Hideaki Anno, known for his work on "Neon Genesis Evangelion" and "Kare Kano." It has a more serious and political tone than many previous Godzilla films, with themes of government bureaucracy and nuclear energy.
.........................
21. Hiroyuki Sanada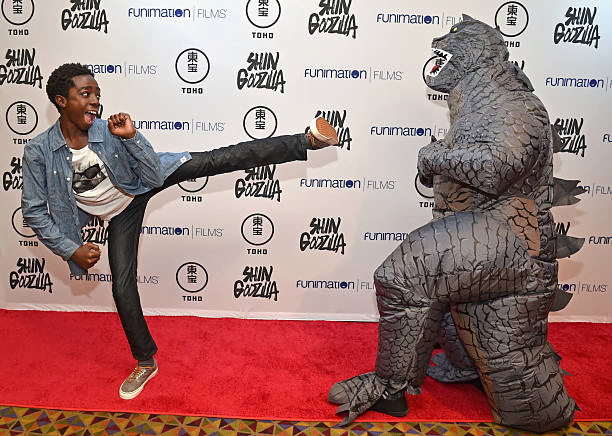 Hiroyuki Sanada is a Japanese actor who's become an international star, appearing in films like "The Last Samurai," "The Wolverine," and "Avengers: Endgame." He's one of the most famous person in Japan.
He's been acting since he was a teenager, and he got his start in kabuki theater before transitioning to film and television. He's fluent in English and Japanese and has appeared in productions in both languages.
22. Haruki Murakami
Haruki Murakami is a literary superstar known for his magical realist novels like "Norwegian Wood," "The Wind-Up Bird Chronicle," and "1Q84."
He's been called "Japan's most important novelist" by the New Yorker, and his books have been translated into over 50 languages.
Haruki is known for blending realism with elements of the surreal and the fantastic, and his work often explores themes of loneliness, alienation, and the search for meaning in life.
.........................
23. Hibari Misora
Hibari Misora was a Japanese singer and actress. She was called the "Empress of Showa Era" for her impact on Japanese culture.
She was known for her powerful voice and ability to perform various genres, from traditional Japanese folk songs to popular music.
She appeared in over 80 films and recorded over 1,200 songs, earning her the nickname "The Eternal Girl" for her longevity in the industry.
24. Kazuo Umezu
Kazuo Umezu is a manga artist and master known for his nightmarish horror manga like "The Drifting Classroom" and "The Cat-Eyed Boy."
His work is often considered the foundation of Japanese horror manga, and he's been called the "God of Horror" in Japan. His manga often feature themes of body horror, psychological terror, and the darkness of human nature.
.........................
He's also known for his grotesque, gory, and surrealistic art style, making him one of Japan's most famous people.
25. Mizuki Shigeru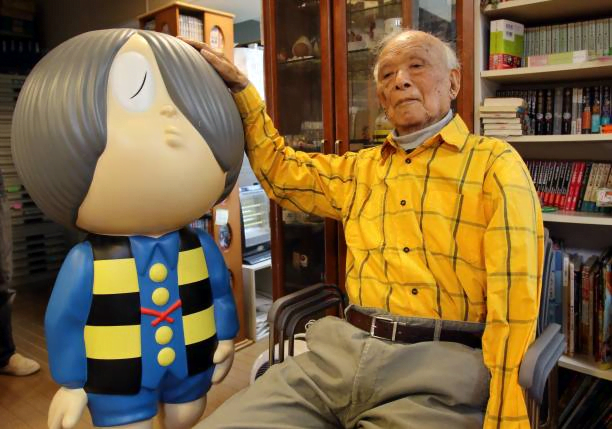 Mizuki Shigeru is considered one of the greatest manga artists ever known for his hauntingly beautiful and macabre stories about yokai (Japanese supernatural creatures).
His most famous work is "GeGeGe no Kitaro," a series about a half-human, half-yokai boy who fights evil yokai and protects humans. He was also a scholar of yokai lore and mythology, and he traveled throughout Japan researching and documenting yokai stories.
Conclusion
There, you have the top 25 most famous person in Japan, ranging from renowned directors to groundbreaking scientists. These individuals have made a lasting impact on Japanese society and beyond.
That's the most I can take on the Most Famous Person in Japan. If you think I forgot to add someone to this list, let me know in the comments box.
.........................