Ever wondered where the most expensive houses in Africa are located? Or maybe who owns the most expensive houses in Africa?
Well, in this article, we will be revealing the most expensive houses in African and their owners.
Lets dive in
1. IKOYI HOUSE OWNED BY FOLORUNSHO ALAKIJA
The number one (No. 1) on our list of Top 10 Most Expensive Houses In Africa is Folorunsho Alakija's house which is located in Ikoyi, Lagos State. Mrs. Folorunsho Alakija is one of the richest women in Nigeria and Africa. She has a net worth of $1.4 Billion, and her source of wealth is from Famfa Oil.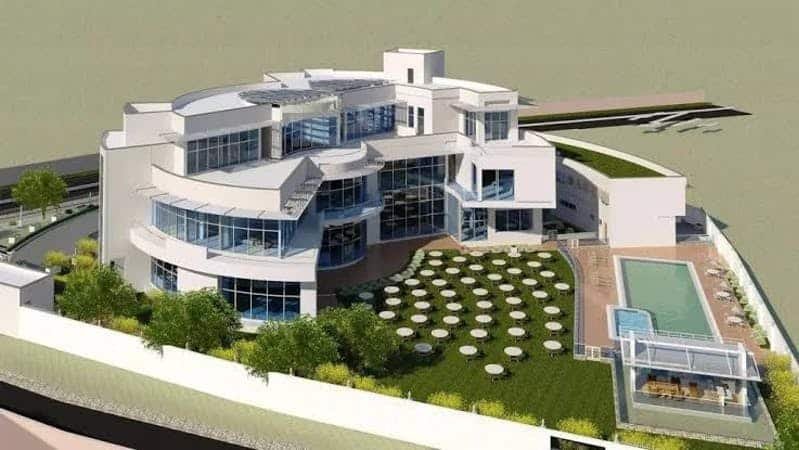 Famfa Oil is a Nigerian oil exploration company that she owns. Asides from this house rated in this article, article, she has more houses in other locations as well. The house in Ikyiwas said to have been designed and constructed by the German construction giant named Julius Berger. It is also said that the houses are endowed with technology and also bullet-proofed.
Advertisements
CONTINUE READING BELOW
Related: Top 15 Richest Pastors in The World and Their Source of Wealth.
2. CASABLANCA VILLA, CAPE TOWN
Casablanca Villa is the most expensive house/estate in South Africa and it is located in Camp Bay, Cape Town. It has a great architectural design and some of the bathrooms in this building are completely without a window. But not to worry, there are special ways of ventilating bathrooms without external windows.
The house is said to worth $35 Million and occupies 3100 square meters (under roof), has 8 bedrooms, 13 bathrooms, and a large parking space that can conveniently accommodate as many as 14 cars at a time
It also features a private mini theatre, a gym, and a swimming bath.
3. MIKE ADENUGA BANANA ISLAND HOUSE
Advertisements
CONTINUE READING BELOW
By far one among the foremost expensive homes in Africa is Mike Adenuga's house in Banana Island Nigeria. This billionaire tycoon features a net worth of $4.1 Billion. He made his fortune from oil and telecommunications.
And now at 65, he lives as best life in one among the foremost expensive homes in Africa, costlier than Buckingham Palace. He's so rich, he wants the whole street where he lives to carry his name.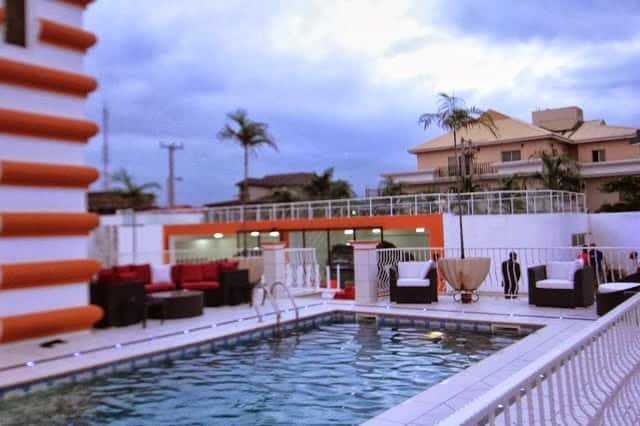 His estate consists of 8 duplexes, one of them only for his residence with a huge home office, a mosque, 2 big watchtowers, a church, and also a huge multipurpose hall that seats 200 people. It can shelter to have his private jets worth millions of dollars and although he's one of the richest men in the world, his neighbors don't like him or his house. Maybe it's just jealousy or even it's because his fame skyrocketed the costs within the area.
Advertisements
CONTINUE READING BELOW
4. ALIKO DANGOTE HOUSE NIGERIA
The following home is not for everybody, it belongs to Aliko Dangote, the richest man in Africa with a net worth of $11.6 Billion. He made his fortune from cement and other smaller manufacturing companies. The mansion has multiple bedrooms, a furnished front room, a room, and a headquarters that was visited by the world's most prolific people like Gates.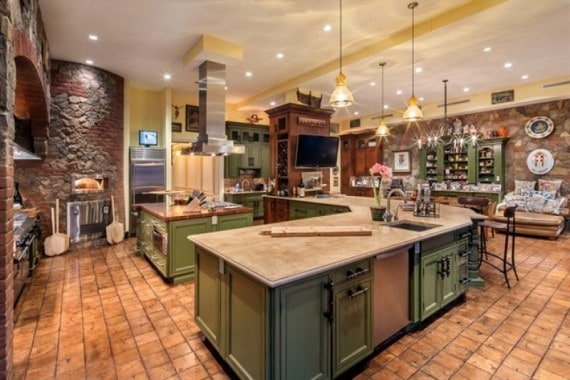 Architecturally speaking, the house looks very nice, but the within is judged by everyone. It's a mixture of opulence, luxury, and Hollywood movies. It seems comfortable, welcoming, and most of all it belongs to a wealthy person.
Related: (Forbes) 9 richest men in Anambra. You've never heard of no 9 before
5. HOUSE IN FRESNAYE
Number 5 on our list of 10 costliest Homes in Africa is House Fresnaye. Another Cape Town luxury home is worth $13 Million and has extravagance written everywhere it. It's located on the slopes of the lion's head and offers the most amazing view over the Atlantic Ocean.
Advertisements
CONTINUE READING BELOW
It's a house suited for a family or holidays. For that amount of money, you'll be getting a 7-bedroom mansion with 2 swimming bath s, a luxurious formal lounge with a fireplace, a gym, domestic quarters as well as a watchman office, 3 garages, and extra parking for 7 cars. From the terrace or the pool, you get to enjoy the most beautiful sunsets and take it all in as you think of your next excessive purchase.
6. PATRICE MOTSEPE HOUSE, CAPETOWN
The richest man in South Africa is Patrice Motsepe. He's a self-made billionaire worth $1.8 Billion that worked very hard to urge to where he's today. He made his fortune by investing in minerals and mining companies and in 2008, he was the first African to be listed by Forbes on their billionaire's list.
Advertisements
CONTINUE READING BELOW
He now resides in Cape Town with his family in an $8 Million home. The 12,000 sq ft estate has 6 bedrooms, a swimming pool, a court, fireplace, and a 24-person board. There aren't any golden walls or diamond-encrusted headboards. That level of bourgeois seems to only be reserved for Europe and America.
7. CLIFTON HOUSE, CAPE TOWN
In South Africa, Christo Vice is one of the richest men. He founded a couple of businesses within the fashion and retail industry that quickly landed him on the billionaire list. Christo Vice has a net worth of $1.1 Billion now and 3 children. He recently bought his daughter a beautiful $7 Million mansion in one of the high sorts after areas of Cape Town.
Also Read: 25 Richest and Poorest Countries in Africa (2021)
Advertisements
CONTINUE READING BELOW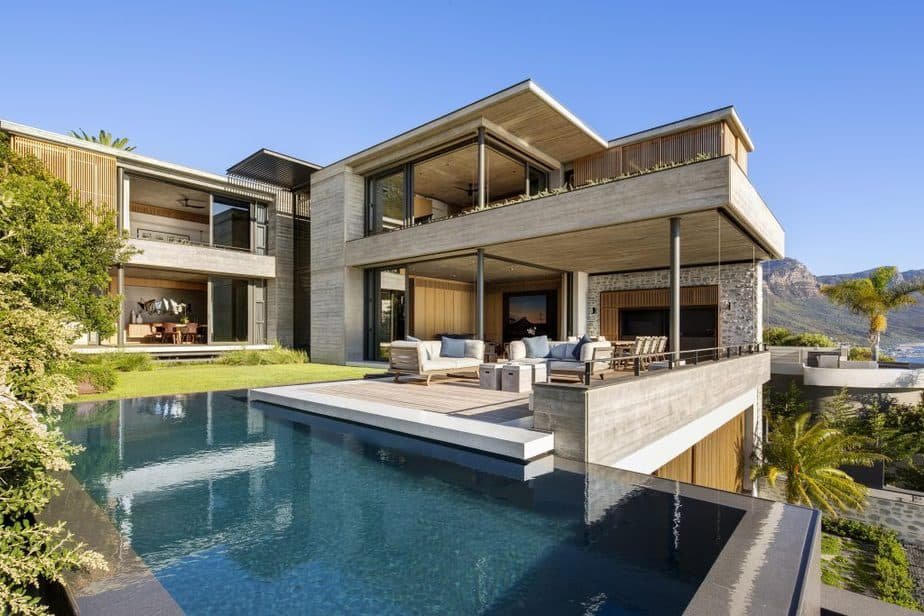 The house was initially priced at $10.6 Million but they settled for $7 Million and now his daughter Claire Vice is the happy owner of a 6-bedroom ultra-luxury home. The 2-floor house features a swimming bath that appears over the ocean, 3 garages, a rooftop terrace, and an auction record online for one among the foremost expensive houses in Cape Town. I guess that's how you reside when your father may be a billionaire.
8. BLACK RIVER PENTTHAUSE NIGERIA
In Mauritius, the foremost expensive home is the Black River Penthouse, worth $6 Million. It has 5 bedrooms with on suites and therefore the most spectacular view over the ocean and in fact over the mountains too. It comes at a high price but when you see how it looks and given the facts will be staying in an exotic location, it kind of makes it worth the money.
Advertisements
CONTINUE READING BELOW
The building also offers luxury amenities like a gym, private beach, spa, swimming pool, business center, and a restaurant. You'll get everything you ever need for a vacation and this house comes fully furnished, it's a reasonably good investment.
Conclusion
We hope you learned a lot about the most expensive houses in Africa and their owners. If anything, it is proof that Nigerians are also doing well for themselves and have an eye on luxury homes.
All of these properties look amazing but they come with some hefty price tags as well! What do you think about this list? Did we miss any important information or leave something out? Let us know in the comment section below.