It is no secret that education is important. It gives an edge over contemporaries. There are several opportunities home and abroad that having a degree opens you up to. However, there could be impediments to getting a degree physically like marriage, childbirth, running businesses, and much more. Online universities come to the rescue at this point.
What this video to understand what online learning is.
There are several online universities in Nigeria and this article will be mentioning about nineteen of them.
1) Obafemi Awolowo University, Ile-Ife Centre for Distance Learning
Obafemi Awolowo University located in Ile-Ife has a strong centre for distance learning that allows for online learning. They run Predegree, diploma, undergraduate and postgraduate degree programs. Under their Predegree program, they have Certificate Course in the French Language, Gender and Development Studies and Portuguese Language.
.........................
The diploma programs include a Diploma in Conservation Science and Tourism, Dramatic Arts, Education, Fine, and Applied Arts, Music, Physical and Health Education, and Yoruba Studies and a Professional Diploma in Oral Health.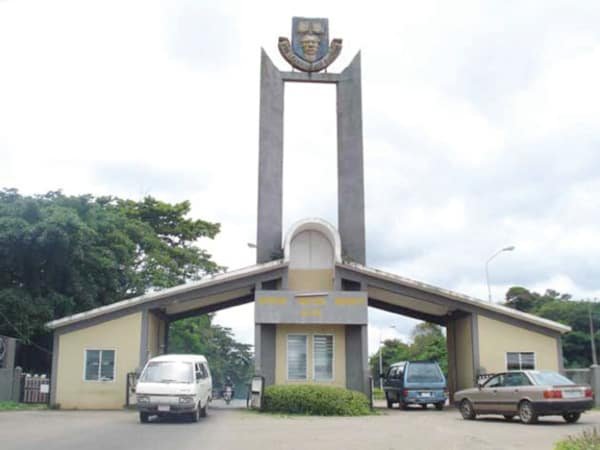 Undergraduate degree programs include Bachelor's Degree in Accounting, Economics, Education and Nursing Science.
The post-graduate degree program is made up of Master's in Information Technology, Public Administration, Public Health, Technology Management, Real Estate, Environmental Management, Actuarial Science, Managerial Psychology, Masters of Technology in ICT Policy and Regulations and also a Postgraduate Certificate Course in Gender Studies.
Visit here for more information.
2) University of Maiduguri, Maiduguri Centre for Distance Learning
University of Maiduguri launched its distance learning platform in the year 2004 and since then there's been no looking back. They have waxed stronger. Their degrees cuts across faculties of Arts Humanities, Education, the Social Sciences and Management.
.........................
Visit here for more information.
3) Modibbo Adama University of Technology, Yola Centre for Distance Learning
The University created its online learning platform to meet the needs of students across Nigeria, keep abreast with the modifications across the world and deliver market-oriented, globally competitive and sustainable online courses to several individuals across Nigeria.
Visit here for more information
4) Ladoke Akintola University of Technology, Ogbomoso, LAUTECH Distance Learning Centre
This school located in Ogbomoso has a robust e-learning platform accredited by the NUC. They only admit students who score up to 180 in their JAMB/UTME.
Visit here for more information
5) University of Ibadan, Ibadan Distance Learning Center
The University of Ibadan is known to be one of the best online universities in Nigeria. It is located in Ibadan but its distance learning centers are spread across several states in Nigeria. They have an NUC accredited online platform available for students to learn. Some of the courses offered includes
.........................
Psychology
Economics
Political Science
B.Sc (HONS.) Social Work
B.A. (HONS.) English
B.A. (HONS.)Philosophy
6) Lagos State University, Lagos State University Open and Distance Learning and Research Institute
This school has one of the best online learning platforms in Nigeria. They offer undergraduate and postgraduate courses which include courses in management sciences, social sciences, general studies, continuing education, Executive and professional education and Courses in education.
Visit here for more information
7) Ahmadu Bello University Zaria Distance Learning Centre ABU, Zaria
Ahmadu Bello University is located in Zaria. It is also one of the online universities in Nigeria. They have a great online platform open for learning. They offer several degrees including MBA programs.
Visit here for more information
8) University of Nigeria Nsukka UNN Center for Distance and e-Learning
.........................
The University of Nigeria Nsukka established the centre for distance and e-learning (CDeL) to cater for students who desire flexibility and yet excellence in their learning. The platform offers BSc, BA, MSC, MBA, B.ED and more degrees.
Visit here for more information
9) Joseph Ayo Babalola University University, JABU Center for Distance Learning
The online learning platform in JABU was established to meet the needs of several Nigerians who cannot have access to physical tertiary education for one reason or another. The University offers online bachelor and masters degrees. They also offer a bachelor degree in accounting.
Visit here for more information
10) University of Abuja, Abuja Centre for Distance Learning and Continuing Education
The University of Abuja is located at Gwagwalada Abuja. They have provision however for online learning and are fast leaving their imprints in the sands of time as one of the best online universities in Nigeria. The courses offered B.SC Economics, Accounting, Business Administration, Geography, Public Administration, Banking Finance, B.SC (ED) Economics and Agriculture, B.A. English and B.A. (ED) English.
.........................
Visit here for more information
11) University of Lagos, Akoka Distance Learning Institute
The University is located in Lagos, Akoka and is one of the Nigerian universities with the strongest online learning platforms. It is open to individuals in different states in Nigeria. Their online bachelor degree program cuts across the following faculties
Education, Social Science, Science, Law, Environmental Science, Engineering, Administration, Pharmacy, Arts, Cits, Cmul\Basic Medical Sciences, Cmul\Dental Sciences, Cits_Training, Cmul\Clinical Sciences.
Some of the bachelor degree programs offered includes Accounting, Business Administration, Economics, Public Administration, B.Sc. In Education Science comprising Education Biology, Education Chemistry, Education Mathematics and Education Physics.
They also have an online learning platform for Postgraduate studies.
You can visit here and here for more information.
12) National Open University
.........................
This is one of the foremost universities that offered distance learning opportunities. It is one of the online universities in Nigeria. It is accredited by the NUC and has branches across all the states in Nigeria.
The lectures are taken online but students are required to visit the branches in their states for periodic examinations.
Visit here for more information
13) University of PortHarcourt
The University of PortHarcourt is located in PortHarcourt Rivers State and has a great distance learning platform. They offer bachelor's degrees and masters programs.
Visit here for more information
14) Federal University of Technology Minna
The Federal University of Technology Minna also referred to as FUTMINNA has a Centre for Open Distance e-learning (CODeL) which allows students to study and acquire degrees irrespective of the distance. The fees are pocket friendly and affordable for all and sundry.
.........................