If you are big on human rights and humanitarian services, you might certainly want to know about the best NGOs to work for in Nigeria. We have them listed in this article.
Perhaps, you might be wondering what makes these NGOs the best to work for. The answer is simple. They have a long-term presence and they enjoy trust.
Any non-governmental organization (NGO) that possesses these two primary attributes is a fulfilling place to work. And because it is a fulfilling place to work, we can say that such an NGO is an effective one.
But is that all there is to it? Long-term presence and trust? Well, there is more. Effective NGOs are most definitely committed to their cause. Whether they are set up to further political or social goals, their strength lies in communicating and championing that sole purpose.
.........................
So if you want to gauge how effective an NGO is, you only need to ask one question?
Can the organization clearly communicate who they are and what it is they do?
If an NGO cannot clearly explain its vision, mission, and programs, then it's most likely that it won't be delivering strategic programs that would be helpful to achieving particular objectives the organisation should have.
NGOs need to be clear-cut about what they seek to achieve. For example, if an NGO is set up to observe human rights, then its activities and programs should be tailored to achieve that purpose.
It is on this basis that we have carefully selected a number of NGOs and made a list of the best NGOs to work for in Nigeria. We looked at how long they have been existing, if they have the trust of the people in the nation and if they have a clear-cut objective. However, before outlining, let's see why you should work for one of them.
.........................
The Benefits of Working for an Effective NGO
Aside from the fact that working for an NGO means you are contributing to the betterment of the nation, there are numerous advantages to working for the best of them.
1. A boost to your work profile
Working for an effective NGO can boost your work profile in several ways. This is because it is just like working a regular job, meaning you can claim the unique experience as one of your work experiences.
Whether you have plans to work in a corporate job afterward or build a career working with non-profits full time, the experience you have working with an NGO enhances your resume, not only your overall disposition and development in a work environment.
.........................
2. Growth Opportunities
Working in an NGO affords you exceptional opportunities to learn different things. It is unlike a regular corporate environment where you are tasked with one job that may seem to align with the skills you possess.
In an NGO, you might be required to take on more tasks, even those outside your expertise. As these opportunities come with more new things to learn, explore, and experience, you'll be able to expand your horizons and even grow career-wise.
3. Multi-tasking skills
Multitasking skills are invariably what you imbibe when you are exposed to the versatile NGO work environment. Though it may seem like a daunting experience, if you just look on the brighter side, in no time you'll be able to gain a myriad of experiences that will be beneficial in the long run.
.........................
A plus to this is that you also do not need to spend years gathering this varied experience compared to when you are working in a regular corporate work setting where you are faced with a particular job description.
4. Skill Development
As stated, multitasking skills are just one of the numerous skills you stand to gain when you work with an NGO. NGOs are expected to be resourceful, working with limited resources to achieve the desired impact. But this can only be possible if they are creative and innovative. So, they must be creative and innovative.
You see, a creative and innovative space is where skill development thrives. Where else will it be most fitting to add a variety of skills to complement those you already have?
.........................
5. Networking
Meeting people is part of the job. When you work for an NGO, you will have the privilege of meeting individuals from all walks of life, not just those who are targets of your people. As you meet these people, you can begin to grow your contacts and network, which will prove helpful to your cause.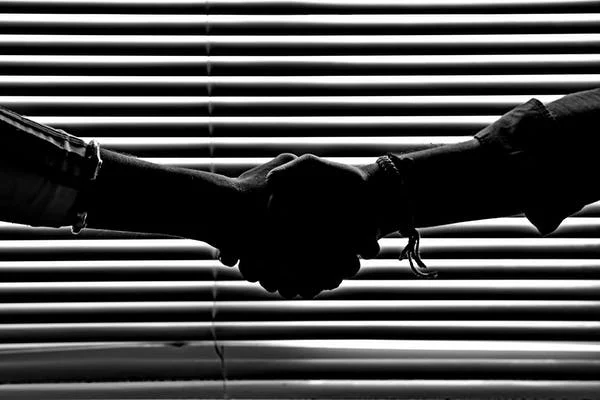 In no particular order, here is a list of the best NGOs to work for in Nigeria.
Best NGOs to Work For in Nigeria
1. Tony Elumelu Foundation
The Tony Elumelu Foundation is a popular NGO owned by the entrepreneur, investor, and philanthropist, Tony Elumelu. He is a man who is passionate about Africa's economic development. The foundation was founded in the year 2010 to empower women and men across the African continent through entrepreneurship, education, and job creation. With these as its focus, the foundation seeks to accelerate economic growth and eradicate poverty on the continent of Africa.
.........................
Their mission is carried out through several programs, such as the annual TEF Forum (Africa's largest gathering of entrepreneurs) and TEFConnect (the continent's digital hub for entrepreneurs).
Leveraging its strong relationships in the public, private, and development sectors, this foundation is well positioned to achieve its mission of creating prosperity for all. The Tony Elumelu Foundation is most definitely one of the best NGOs to work for in Nigeria.
Want to know more about the founder? Tony Elumelu is the chairman of the United Bank of Africa and the founder of Heirs Holdings. He also owns the renowned Transcorp Hilton Hotel.
2. Jim Ovia Foundation
This is one of the NGOs that believes that the diverse needs of Nigerian youths are critical to the country's economic growth. The Jim Ovia Foundation's goal is to invest in and harness Nigerian youth's unlimited and untapped potential.
.........................
With them, there is only one focus: youth empowerment. Talk about various scholarships for higher education. This is one of the vehicles they utilize to help youth attain the heights they ought to and, by extension, contribute to the socio-economic growth that raises society's standard of living and helps make things better in the nation.
The Jim Ovia Foundation is an NGO founded by Zenith Bank co-founder and renowned philanthropist, Jim Ovia. The foundation is mostly recognized for its annual undergraduate scholarship programs and essay competitions.
Working with the Jim Ovia Foundation, volunteering seems like the quickest way to get your foot in the door. It is indeed one of the best NGOs to work for in Nigeria because you learn while volunteering and gain experience in different fields, so you are well-versed when you finally work in a specific industry.
.........................
3. TY Danjuma Foundation
The TY Danjuma Foundation was founded in 2009 by former military general and oil magnate Theophilus Yakubu Danjuma. It is a non-governmental organization that has since its inception made grants available to assist ordinary Nigerians.
One of the activities this foundation has used to ameliorate the plights of Nigerians is free healthcare and free education. In this way, it has impacted the lives of so many people living in the country.
4. Breast Cancer Association of Nigeria (BRECAN)
You're probably thinking that by now, all women should know everything there is to know about breast cancer. On the contrary, you will be stunned to find out how many women just hear but don't really know.
This is one NGO to consider working for if you want women to be fully knowledgeable about the deadly cancer virus and how they can prevent it and live healthy lives.
.........................
The Breast Cancer Association of Nigeria is an NGO that was established to raise awareness about breast cancer in Nigeria. They have over the years been creating this awareness through outreaches of different forms, including radio shows and media interviews.
5. Mentally Aware Nigeria Initiative (MANI)
With mental health receiving the attention it deserves, this NGO is now most definitely one of the best NGOs to work for in Nigeria.
Imagine how people with mental distress are now receiving the treatment they need and the sensitization about discouraging the stigma associated with it. Wouldn't it be great to be a part of this initiative to preach about how important our mental health is? This is one of the places you work and you get points on all fronts.
.........................
The Mentally Aware Nigeria Initiative (MANI) is one of the few NGOs that have been established to raise awareness about mental health and give orientation on how to protect oneself from mental illnesses.
6. United Nations Youth Network, Nigeria
This is an NGO whose mission is to provide a platform where youths, not just in Nigeria but in Africa, can begin to have active participation in governance. Seeing as youth participation in governance has been minimal in Africa and Nigeria, it is little wonder this NGO sprung up.
The United Nations Youth Network Nigeria is an international youth organization that seeks to unite youths through their different programmes to encourage them in the pursuit of common goals in politics, economics, and education.
.........................
7. Access to Education for Children's Foundation
The name of this foundation immediately tells you the focus of this foundation. Access to Education for Children's Foundation is an NGO that advocates for the education of all children, particularly the poor and underprivileged.
Wouldn't it be great to champion this cause among others?
8. Skills Development Foundation
This is one of the best NGOs to work for in Nigeria. It is if you are looking to champion the cause against the unemployment prevalent in the country. Working in this NGO, you'll be able to contribute your quota to reducing the rate of unemployment by providing unemployed people with free skill acquisition training.
9. The Cleen Foundation
.........................
The Cleen Foundation has a slogan that every Nigerian wants to shout on the rooftops if they can: Reform the Justice Sector. It is a deep longing that has begun to be sated by their existence and the good deeds they help with.
The goal of the Cleen Foundation is to promote access to justice for those who cannot afford paid legal assistance. And they have succeeded in doing that through legal advocacy and the promotion of human rights.
10. Global Peace Foundation
The Global Peace Foundation (GPF), founded in 2009, is an international non-sectarian, non-partisan, nonprofit organization founded in 2009. Its sole purpose is to promote an innovative, values-based approach to peacebuilding.
Yes, we said the best NGOs to work for in Nigeria, but this comes in because Nigerians are a part of this initiative and they have an establishment in Nigeria. The foundation engages a global network of public and private sector partners to create community, national, and regional peacebuilding models that serve as the foundation for ethical and cohesive societies.
.........................
CONCLUSION
Take a closer look at the focus of each NGO listed above. Which one of them piques your interest?
You can begin by volunteering or applying for any openings available on their websites.
It's true what they say volunteering makes you happier! Discover volunteering and its surprising benefits.
You can also see the comprehensive list of non-governmental organizations in Nigeria to broaden your search.