Mercy Chinwo's biography is quite noteworthy. So who is Mercy Chinwo? She is a popular gospel musician, songwriter, actress, and is also known for being a Nigerian Idol contestant in 2012. Many talented people build themselves from a young age, so it's no surprise that Mercy Chinwo began singing from a very young age. She had joined the church choir as a kid and up till now, her passion for singing for Christ has not faded.
Mercy Chinwo's Biography and Early Life
Her parents gave birth to her on September 5, 1990, in Port Harcourt in River State, Nigeria. Mercy Nnenda Chinwo is a Nigerian actress. She hasn't revealed much about her family, but she is the fourth child and the first daughter in her immediate lineage. Despite the fact that she has not revealed her parents' identities, she has stated that her dad died while she was a child. To help support herself and her brothers, she took her music more seriously because she was the first daughter.
.........................
Mercy Chinwo's Biography: Education
Chinwo was born and raised in Port Harcourt, where she attended both primary and secondary school. The University of Port Harcourt in River State later accepted her application. Prior to transferring to Port Harcourt, she briefly attended Ultimate Victory Academy. While at university, she kept her classes a secret from everyone. So, we don't know what she studied.
Personal Life: Husband, Boyfriend, and Children
Mercy is presently unmarried and does not have a significant other. Moreover, she has never been married and does not have any children to speak of. She has chosen to remain unmarried for the time being in order to devote more attention to developing her professional life.
The talented gospel artist has a house, however, the specifics of the house have not yet been established. Eezee Conceptz, the musical label to which she is signed, gave her a Lexus as a surprise gift 2 years ago.
Songs
As mentioned earlier, Mercy began singing as part of a church choir at 8 years old. Yes, she used to be a member of the choir singing at the christian community where she was a member. Later, she moved on to the adult choir before embarking on a full-time musical career of her own.
.........................
Her debut song, "Testimony," was released in 2015, and her second single, "Igwe," was released in 2016. In 2017, she acquired a recording contract with the Eezee Conceptz Gospel Music Label. She has published two albums, the first of which was "The Cross My Gaze" in 2018 and the second of which was "Satisfied" in 2020.
In 2018, she released the single "Excess Love," which quickly became one of her most successful tracks. Not only was the song popular in her state, but it was also popular throughout the world. Her beautiful voice added to the beauty of the song, and many people liked singing along with her. "Omekanaya," "No More Pain," and Chinedu," which was also a hit, were among the three further songs she published that year. It was in the year 2019 that she published three more successful singles, including "Power Belongs to Jesus, "Akamdinelu, " and "Oh Jesus," which is another popular song from her discography. Among the songs she released in 2020 were Obinasom, Kosi, Tasted of Your Power, and Na You dey rule, all of which are available on Spotify.
.........................
Mercy didn't just contest in the Nigerian Idols, they crowned her the champion of the Nigerian Idols competition. That's freaking amazing. An opportunity to feature in the film "House of Gold," directed by Yvonne Nelson, who also happened to be one of the film's stars, presented itself to her a year later. Majid Michael, Omawumi, and several other actors appeared in the film as supporting characters.
Awards
Mercy has accomplished a great deal in her professional life during the years that she's been active. When the CLIMAX Awards were held in 2018, she was named the Best Gospel Artist of the Year. She was named Africa Gospel New Artiste of the Year at the inaugural Africa Gospel Awards Festival (AGAFEST) in 2019, which took place in Johannesburg, South Africa. In addition, her song, "Excess Love," garnered her the Africa Gospel Female Artiste of the Year Award as well as the Africa Gospel Song of the Year Award in the same year. In 2020, she was named Gospel Artist of the Year at the AFRIMMA Awards, which were held in Lagos, Nigeria.
.........................
Net Worth, Salary & Earnings of Mercy Chinwo in 2022
Mercy Chinwo is one of Nigeria's most successful gospel performers, making millions of dollars each year. She is reported to have a net worth of more than $150 million. She has amassed a substantial fortune through her work as a gospel musician as well as an actor. She also goes to a variety of shows, where she is compensated with money.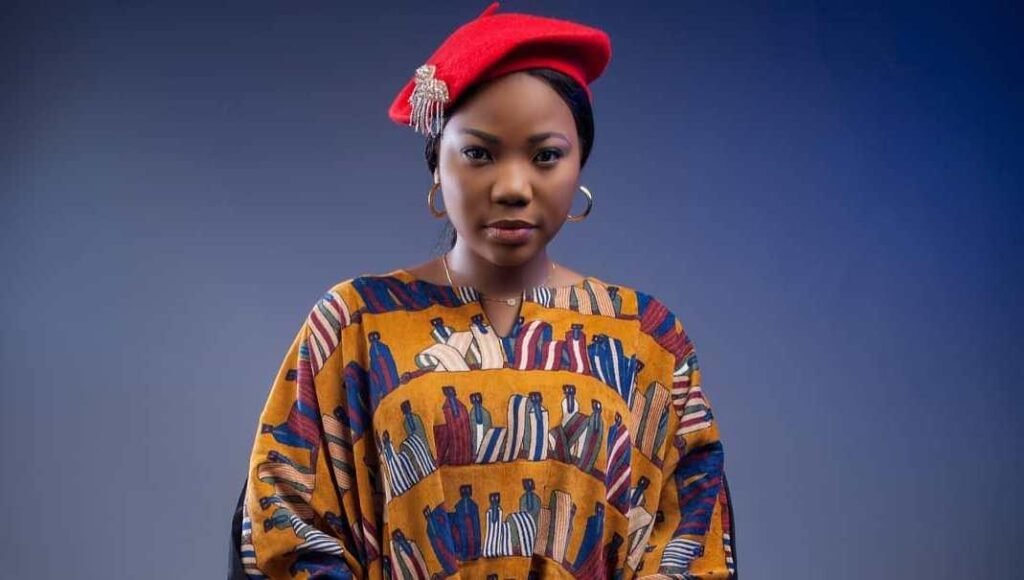 Some Fascinating Facts You Should know about Mercy Chinwo
The woman is devout and worships at the Christ Embassy Church in Nigeria.
She maintains a presence on a number of social media platforms, including Twitter, Instagram, and Facebook.
Mercy Chinwo is one of the most well-known music performers in Nigeria, and her popularity has spread throughout the world. She is a god-fearing woman who is driven by a strong desire to serve God and to share the gospel via the medium of music. Being renowned can provide its own set of difficulties, but Mercy has surmounted all of her obstacles to date. Because she is a devout Christian, she is a very happy lady who takes pleasure in every aspect of her life.
.........................
So, I hope you found Mercy Chinwo's biography useful and fascinating? I did and I can't help but love her story. She started from the bottom and now she is known nationwide. Mercy Chinwo's life story is inspirational. She's been through so much and still made it to the top. She is one of many heroes trying to change Nigeria one step at a time through music. That's incredible, right?