Wizkid's Biography
Wizkid's biography shows the singer's grass to grace the story and his incredible talent, who rose to fame from a young age. Ayo Balogun, popularly known as Wizkid, is a Nigerian Afro beats, reggae, dancehall R&B hip hop pop musician. The talented musician has released multiple hit songs over the years, won a grammy award and has from time to time featured foreign artists such as Beyonce and Drake.
Where is Wizkid from?
Wizkid's biography is quite an interesting one. Wizkid was born in Surulere Lagos on the 16th of July, 1990, to a practising Christian mother and Muslim father. Many people have always wondered if Wizkid truly came from a humble background. So were Wizkid's parents ever rich? The answer is complicated, but as of 2021, his father, Alhaji Muniru Olatunji Balogun net worth, is estimated to be $500,000.
Early life and music career
What school did Wizkid attend? Wizkid attended Ijebu Ode grammar school, Lagos state university and Lead city university for his higher education. The talented artist has always loved music. In fact, he grew up listening to A-list Nigerian musicians like King Sunny Ade and Fela Kuti, and Jamaican's own Bob Marley. Listening to successful artists like these moulded Wizkid and sparked his interest in singing at a young age. In an interview, he confirmed his love for music at an early age when he said he formed a group called Glorious Five with some of his church friends. The group released an album before breaking up in 2006.
.........................
Wizkid went by the name Lil Prinz until 2006, when the group disbanded.
Wizkid started Superstar in 2009. It came out on June 12, 2011 by Empire Mates. The album mixes Afro beats, R&B, dancehall, and reggae. They nominated Superstar for Album of the Year at The Headies 2012. He released "Jaiye Jaiye" on May 2, 2013. He worked with Femi Kuti to avoid being stereotyped as an artist who writes about females and cars. On October 17, 2013, he performed at the annual Fela Kuti tribute performance. Wizkid was a special guest on Tinie Tempah's UK tour in 2014. He visited The Beat 99.9 FM studio in Lagos in July 2014 and told Toolz he had worked with Rihanna.
Wizkid originally said he was working on a new album in October 2014. He delayed his third studio album until July 2017. On the 14th of July, 2017, he released Sound From The Other Side, which is a mix of Afro beats, EDM, R&B, and house. There are also cameos by Major Lazer, Chris Brown, Ty Dolla Sign, Efya, and Trey Songz.
.........................
He debuted on Beyoncé's "Brown Skin Girl" from The Gift soundtrack. Wizkid won two Soul Train Music Awards, an NAACP Image Award, a BET Award, and his first Grammy Award for Best Music Video in 2019. He followed up with "Joro" and "Ghetto Love" later that year. His album, "Made In Lagos" and single "Essence", got him two Grammy nominations in November 2021.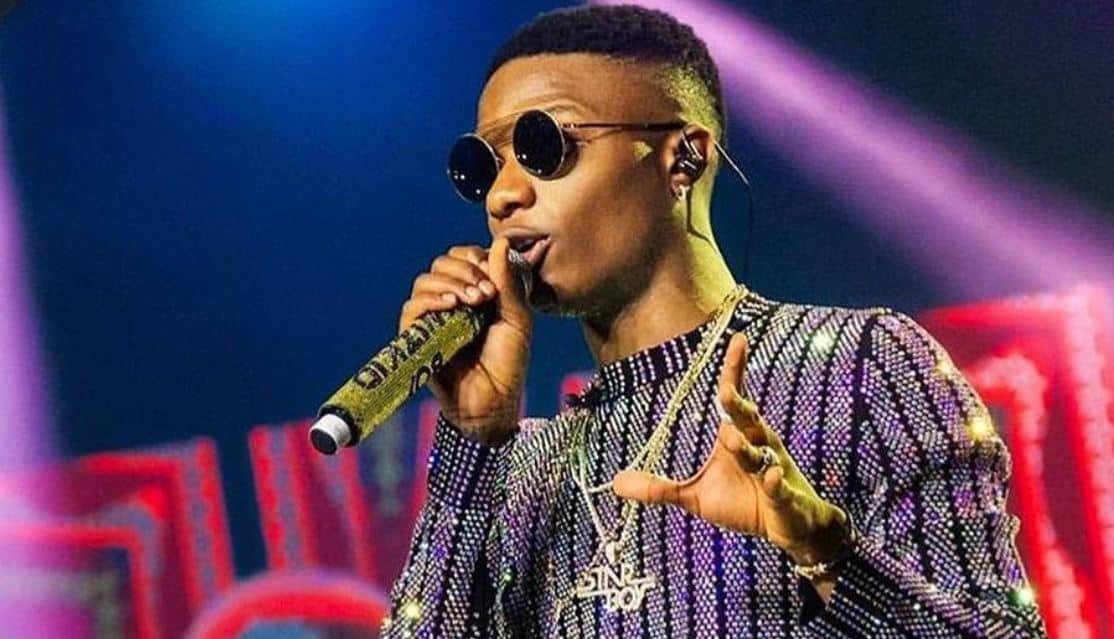 Personal Life
Who is Wizkid currently dating? Currently, there have been speculations he's dating the mother of his third child, Zion, but the singer has come online several times to prove he's single. In the past few years, he has dated quite several women and they are:
Tiwa Savage
Since Tiwa Savage and Wizkid first started dating, they have been romantically linked. It wasn't long before fans speculated the two were dating after the Singer, real name Tiwatope Savage, appeared in his music video for Fever in 2018.
In an interview with Beat 99.9FM, Tiwa attempted to dispel rumours of a romance between herself and Wizkid by addressing their age difference. "We're friends and good ones at that. It's not a big deal. We perform together, we make money together, and we have a lot of fun!"
.........................
Sophie Rammal
He dated Sophie at the beginning of his career. She appeared in the "Holla At Your Boy" music video. When his career took off, their relationship reportedly suffered. Wizkid dumped Sophie after becoming international fame. She later married a Nigerian millionaire.
Sola Ogudu
The brief relationship he had with Sola resulted in his first child, Boluwatife, and also had more children with Binta Diamond Diallo and Jada Pollock. One of the longest relationships he ever had was with Tania Omotayo, who is now married.
Justine Sky
When Justine Skye and Wizkid worked together on an R&B/Soul song called 'U Don't Know,' they didn't waste any time. Photos of Wizkid and Justine getting sexy have been all over the news. They show them hugging and looking happy together.
Over the years, Wizkid has made jokes about changing his name from Wizkid to Wizman, stating he's no longer a "young guy". As of today, he goes by the name Bigwiz on Instagram.
Awards and nominations
They have nominated Wizkid for several awards. He was nominated for Best Music Video for Beyonce's "Brown Skin Girl". This is his first Grammy Award. In November 2021, the Apple Music Awards named him Artist of the Year (Africa). The talented singer has also won more Headies awards than any other artist in history. This year, they named him one of the top 100 most important people from Africa. His song "One Dance" became the first song to reach a billion Spotify streams.
.........................
Discography
Superstar (2011)
There were over five million copies of this album sold in 2011 and 2012. It is the best-selling afrobeat album. When the album came out, the singles "Holla at Your Boy," "Tease Me/Bad Guys," "Don't Dull" and "Love My Baby" helped it.
Ayo (2014)
His second studio album, Ayo, had to be postponed twice because it was hard to choose a track. It was made by Sarz, Shizzi, Uhuru, Del B, Dokta Frabz, Maleek Berry, Spellz, and Legendury Beatz.
Sounds from the Other Side (2017)
Sounds from the Other Side is Wizkid's third studio album and his first album with a major record company. It came out on July 14, 2017, by Starboy Entertainment and RCA Records, and it was a hit. Drake, Chris Brown, Ty Dolla Sign, Efya, Bucie, and Trey Songz are all on the album.
Made in Lagos (2020)
Burna Boy, Skepta, H.E.R, Ella Mai, Tay Iwar, Projexx, Tems, Damian Marley, and Terri are some people who appear on the album. He released on 30 October 2020 by Starboy Entertainment and RCA Records.
.........................
EPs
Soundman Vol. 1 (2019)
Soundman Vol. 1 is the first album by the Nigerian record company Starboy Entertainment. People did not know about it until it came out on December 6, 2019. Wizkid sings most of the 7-track EP, with help from Chronixx, Blaq Jerzee, Kel P, London, and DJ Tunez.
Wizkid's Biography
Wizkid's biography is such an interesting one. He rose from nothing to one of the greatest Nigerian artists and it's no surprise. His talent sure has a lot to do with his success.