In this publication, you will be exposed to Nana Otedola Biography, her net worth, age, children, business, lifestyle and many more interesting facts about her.
Nana Otedola is a Nigerian-Ghanian businesswoman and the wife of the famous Nigerian Forte Oil billionaire, Femi Otedola.
She is a caring loving mother of four, philanthropist, and an entrepreneur who runs a dry cleaning business enterprise in London, United Kingdom.
Of course, many people don't know much about the personal life of Nana Otedola other than the fact that she is Femi Otedola's wife. What a pity!
Well, this beautiful billionaire wife is not that social and she enjoys doing her things low key and in a private manner. Quite opposite of her daughters.
So regardless of her nature, it's important we say few things about her. If not for anything, for the mere fact that her husband is a determined entrepreneur and a public figure.
Advertisements
CONTINUE READING BELOW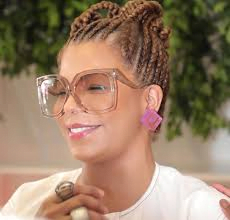 Nana Otedola Biography
Nana Otedola is a Nigerian philanthropist and a successful entrepreneur born on August 2, 1966, in Ghana.
Few years after her birth, her parents relocated to London, United Kingdom where she was raised and brought up. She had all her schoolings there too.
Nana Otedola is only popular as the wife of the Nigerian front-runner billionaire and owner of Forte oil business, Femi Otedola.
Being Femi Otedola's wife and a successful business woman in her own league, Nana Otedola is one of the most influential and richest women in Africa.
Other than the fact that she is into business and entrepreneur, she is a community builder and a philanthropist too.
Nana Otedola Marriage and Children
Apparently, Nana Otedola is married to the famous Nigerian business mogul and successful entrepreneur, Femi Otedola.
Advertisements
CONTINUE READING BELOW
Their union is a blissful one and the couples are blessed with four (4) children; three female and one male.
They have Fewa Otedola, Temi Otedola (Mr Eazy girlfriend), Olawunmi Christy Otedola (step daughter) and Florence (DJ Cuppy) Otedola.
According to findings, Femi Otedola was reported to have had a relationship with Olayinka Odukoya which led to the birth of Christy Olawunmi Otedola.
It was also reported that Lady Doja, Femi Otedola's mother was the one that prevented her son from marrying Olayinka owing to her religion affiliation and status.
Hence, Lady Doja took Olawunmi Otedola away from her mother and marred her from coming to his son's house again.
This incidence sees Nana Otedola bearing, carrying as well as giving Otedola's first daughter and child motherly care and attention.
In the same vein, Femi and Nana Otedola's only son, Fewa Otedola is autistic, Olawunmi and Florence Otedola are into music and Temi Otedola is Mr. Eazi's girlfriend.
Advertisements
CONTINUE READING BELOW
What is more heartwarming is the fact that the siblings get along and share a deep bond even when it's obvious that they were given birth to by different mother.
Nana Otedola and her husband are living happily, and they are taking their time to stretch out their helping hands (together) to the needy through their philanthropic work.
Nana Otedola's business, source of income and lifestyle.
Have you ever wondered the kind of woman Nana Otedola's might be? Well, she's not the type that only enjoy her husband's wealth.
She is a respected and elegant business woman with tons of successful and profitable business enterprises to her name both in Nigeria and London.
Before she became her own boss, Femi Otedola's wife had previously worked and held a managerial position at Freshade Energy Limited, United Kingdom for about 13 years.
Advertisements
CONTINUE READING BELOW
Presently, Nana has a laundry and dry cleaning business named "Garment Care" that has over the years grown into money making business enterprise.
The company primarily focused on cleaning services for hotels, restaurants, house cleaning, and any kind of cleaning services.
The quality and standard that Garments Care is offering and maintaining has made the business a successful one.
Unlike her husband and children, Nana Otedola keeps a low profile and does her things low key. She barely has social media presence.
As reserve as her profile and personalities are, Nana has a diverse portfolio and own several assets comprising investments laundry business and real estate.
Don't be surprised, the Nigerian-Ghanaian born have mansions to her name, expensive chains and jewelries, and lots of luxury vehicles in her fleet.
By and large, Nana and her husband, Femi Otedola are into philanthropic work. Being prominent figures, they enjoy giving back to the society.
Advertisements
CONTINUE READING BELOW
Findings also show that she and her husband had and still donating huge amount of money into education, health, and other charitable works.
Nana Otedola (Femi Otedola's wife) Net Worth
From the foregoing, one can infer that Femi Otedola's wife is a renowned business woman with lots of investment and assets to her name.
Therefore, it is correct to say that Nana is worth a fortune. As a matter of fact, DJ Cuppy's mother is reported to be making an agape of money from her "Garment Care" company.
Premise on the above, the mother of four and wife of the prosperous business mogul is rumored to worth $100 million dollars or at least, very close.
With such a huge net worth, Nana Otedola is without doubt one of the most richest and most influential women in Nigeria and Africa at large.
Advertisements
CONTINUE READING BELOW
On a final note, it's very pertinent to mention that DJ Cuppy's mum is not using the profits realized from her business to grow the venture only.
But rather, this beautiful woman has made philanthropic activities a habit. She is so engrossed in rendering education, health and water assistance.
In conclusion, what is obvious and very certain and what could also be inferred from the Nana Otedola biography discussed above is that her net worth is around $15 million dollars. Her business and other her assets could worth more.
Thank you for taking your time to read Nana Otedola (Femi Otedola's wife) Biography And Net Worth to the end, please endeavor to share this article with your friends and family. There's love in sharing, remember!