Reviewed by Soliu.
The top richest men in Ghana include Charles Ampofo, with a net worth of $1.46 Billion; Ibrahim Mahama – $860 Million; and Ernesto Taricone (CEO and manager of Trasacco Group) – $1.2 Billion.
Have you ever wondered about the secret stories behind the towering skyscrapers, innovative ventures, and influential personalities that shape Ghana's economic landscape?
Prepare to be captivated as we look into the world of the top 20 richest men in Ghana, where ambition meets innovation and hard work meets fortune.
From humble beginnings to bold business moves, these individuals have forged their paths to success, leaving their footprints in boardrooms and the hearts of those inspired by their journeys.
Join us on this captivating journey as we unveil the stories behind their rise to financial eminence, the industries they've revolutionized, and the ventures that have catapulted them to the summit of wealth.
.........................
Buckle up for a ride through inspiring narratives, strategic genius, and the boundless potential of Ghana's business landscape. Let's dive into the fascinating world of Ghana's top 20 richest men!"
Top 20 Richest Men in Ghana
1. Charles Ampofo
Charles Ampofo's story is about rising from humble beginnings to becoming a titan in the mining and energy sector. He hails from a modest background, but despite this, Ampofo's determination and ambition set him on a path to create the Kampac Group. Kampac Group has its main office situated in Dubai, UAE.
This conglomerate has left an indelible mark on Ghana's energy landscape, involved in oil and gas exploration, mining, and energy trading. His ventures across multiple countries have solidified his position among Ghana's wealthiest individuals.
.........................
As of 2023, Charles Ampofo still tops the list of richest men in Ghana.
Net Worth: $1.46 billion
2. Ibrahim Mahama
Ibrahim Mahama was born into a family with significant political influence. He carved his path in the construction and real estate sectors. As the founder of Engineers and Planners, Mahama's journey exemplifies entrepreneurship.
His company's projects have transformed infrastructure and contributed substantially to Ghana's economic development. With a background interwoven with Ghanaian politics and a vision for growth, Mahama stands as a beacon of success and one of the richest men in Ghana.
Net Worth: $860 Million
3. Ernesto Taricone
Ernesto Taricone's Italian-Ghanaian heritage has shaped his diverse portfolio. His story is a fusion of real estate, manufacturing, and agriculture. Charles Ernesto currently serves as CEO and manager of Trasacco Group.
.........................
His investments span sectors, echoing his commitment to contributing to Ghana's economic diversity. His business acumen and innovative approach have generated substantial wealth while creating employment opportunities and fostering growth.
Net Worth – $1.3 billion
4. Dr. Kwame Addo Kufuor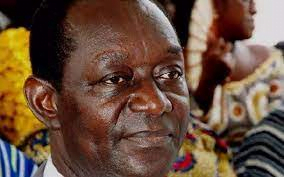 Dr Kwame Addo Kufuor has forged his path in a family that has held the highest office in Ghana. As a medical doctor, he expanded his horizons into healthcare and agriculture. He is also a businessman and a politician.
His impact on Ghana's healthcare and agricultural sectors is evident through his ventures prioritizing the nation's well-being. His commitment to diversified growth reflects his dedication to the betterment of Ghana.
Net Worth – $1.2 billion
5. Dr Sam E. Jonah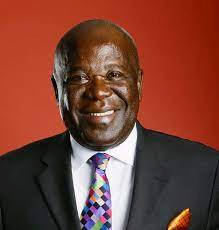 With a Ghanaian upbringing and an illustrious education, Dr. Sam E. Jonah's journey through mining and finance is marked by excellence. He has about 14 mineral resource assets in various African countries.
.........................
He is currently the chancellor of the University of Cape Coast; Jonah chairs the boards of Equator Exploration Limited, Scharrig Mining, Equinox Minerals, Uramin, Moto Goldmines Ltd, and Range Resources Limited.
He has also served/is currently serving on various boards, including Transnet, Ashesi University, Mittal Steel SA, Standard Bank of South Africa, the Commonwealth African Investment Fund (Comafin) Lonmin, the advisory council of the UN Secretary General's Global Compact, President Olusegun Obasanjo's International Investment Advisory Council on Nigeria, President Thabo Mbeki's International Investment Advisory Council of South Africa, and President John Kufuor's Ghana Investors' Advisory Council.
His influence spans continents, with leadership positions in major mining companies contributing to Ghana's gold production legacy. His financial wisdom has paved the way for personal wealth and national prosperity.
.........................
Net Worth: $1.2 billion.
6. The Irani Brothers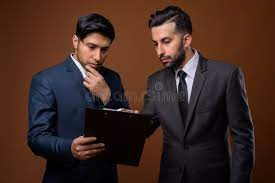 The Irani Brothers have their roots in Lebanon, but the family in Ghana since the 1950s are Ghanaian entrepreneurs regarded as one of the richest men in Ghana. Their company, now known as the Irani Brothers, was founded in Ghana in 1967 and is now managed by the second generation of the family, and they have been doing quite well in the business.
The Irani Brothers are the largest producers and distributors of flour in Ghana. They produce over 200,000 tonnes of flour annually, accounting for over 50% of Ghana's product consumption. The company also specializes in producing pastries, which are becoming popular in Ghana.
Net Worth: $800 Million
7. Joseph Siaw Agyepong
.........................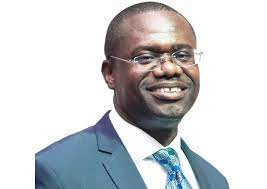 Joseph Siaw Agyepong's story is a testament to the power of innovation. With a Ghanaian spirit of resilience, he founded Zoomlion, a company that revolutionized waste management and sanitation.
His efforts have transformed public health and demonstrated the potential of entrepreneurial solutions to societal challenges.
Net Worth: $800 Million
8. Kalmoni Family
The Kalmoni Family's wealth is associated with a large automobile firm in Japan comprising seven subsidiary companies. The current Kalmoni Family is believed to have come from Kalmoni & Sons, established in 1912 by the grandfather of the present Kalmoni Family.
Net Worth – $700 Million
9. Nana Akufo-Addo
Nana Akufo-Addo is another popular name on Ghana's richest men list. He is a prominent Ghanaian lawyer and politician deeply connected to Ghana's political landscape. Serving as the President of Ghana, his leadership has contributed to the nation's governance and policy direction.
.........................
Akufo-Addo's journey exemplifies the intersection of law, politics, and public service, showcasing the impact of leadership on a national scale.
Net Worth: $250 Million
10. Kwabena Duffuor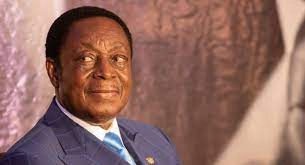 Kwabena Duffuor, an accomplished economist and banker, has left an indelible mark on Ghana's financial sector. With a background in academia and a focus on economics, Duffuor's contributions span both public and private spheres.
Aside from Kwabena Duffuor's massive shareholding in UniBank, he is also the CEO of House of Duffour Asset Holdings. This is where he acquired most of his wealth. He is also widely known as the founder of IFS (The Institute for Fiscal Studies).
His ventures in banking and finance have shaped Ghana's economic policies and financial landscape.
Net Worth: $680 Million
.........................
11. Kwame Despite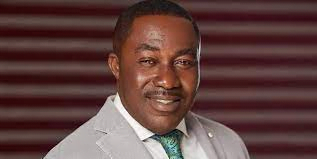 Kwame Despite's journey to success is a testament to the power of media and entrepreneurship. As the founder of Despite Group of Companies, he has made significant strides in media, real estate, and other sectors. His ventures reflect the impact of the media on shaping public opinion and driving economic growth.
Net worth: $1 Billion
12. Prince Kofi Amoabeng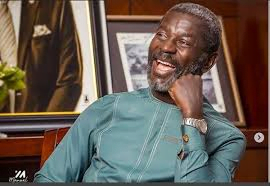 Prince Kofi Amoabeng's ventures in banking and finance have redefined Ghana's financial landscape. As the founder of UT Bank, his contributions have gone beyond financial services to entrepreneurship and philanthropy. His story reflects the power of financial innovation and social responsibility.
13. Nabil Edmond Moukarzel
Nabil Moukarzel acquired wealth from his investment with the FinaTrade Group (a voluminous enterprise specializing in commodities). According to reports, he is the investor with the largest shareholder in the well-known FinaTrade group.
.........................
Nabil Moukarzel Net Worth – $900 Million
14. Kwabena Agyepong
Kwabena Agyepong's involvement in politics and governance showcases the intersection of leadership and public service. His contributions span policy advocacy and party administration, reflecting the role of politics in shaping Ghana's democratic processes.
Net Worth: $350 million
15. Ghassan Yared
Ghassan Yared started a Ghanaian firm in 1993 – Forewin Ghana Limited. It is a successful enterprise that has made a name through its vibrant distribution and marketing functions.
Being the owner of Forewin Ghana Limited, Ghassan Yared is regarded as one of Ghana's leading business giants and still one of the richest men in Ghana.
Ghassan Yared's Net Worth – $480 Million
16. Serge Bakalian
Serge Bakalian is the Executive Director of a famous Ghanaian company –Takoradi Flour Mills. He is a Ghanaian believed to have descended from Armenia.
.........................
His father hands the company to him to manage, and he has emerged successful in it. That is a testament to his wealth, as he has accumulated much from the company.
Net Worth – $460 Million
17. Haruna Iddrisu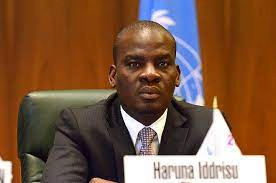 Haruna Iddrisu, the Minister of Labor and Labor Relations in Ghana, is also a Member of Parliament representing Tamale South.
Honourable Haruna is a lawyer and a member of the Ghana Bar Association. He has a bachelor's degree in sociology and has been the National Youth Coordinator for the ruling party – National Democratic Congress (NDC) since 2002.
Net worth $300 million
As part of the top 20 richest men in Ghana, each has a unique and compelling journey that reflects the diversity of backgrounds, sectors, and contributions that define success.
.........................
Their stories illuminate the multifaceted paths to wealth, innovation, and societal impact, leaving a lasting legacy on Ghana's economic and social fabric.
Conclusion
The journeys of each of these 20 richest men in Ghana prove that hard work and strategic thinking can create miracles in the realm of possibilities. These individuals have shaped industries and driven societal progress, showing that wealth, when wielded with responsibility, can be a force for positive change.
As I wrap up this article, let's carry the lessons of innovation, resilience, and a commitment to giving back to the communities that have fueled their rise. Whether it's the glint of gold from mining endeavors or the glow of city lights from urban development, these stories will continue to inspire us to reach for the stars.
.........................
Keep dreaming, creating, and believing that you could write the next chapter of greatness; keep chasing those aspirations, for the world is your canvas, waiting to be painted with your story."
I hope you enjoyed reading this article; drop your thoughts in the comments box below.