Nevada is a unique place, with fiery, colorful deserts and bright cities with neon lights. This state in the southwest of the U.S has a lot of history, culture, art, music, and landscapes that are unlike any others.
You can learn about Native American cultures, wild horses, and the "hottest place on Earth" in Nevada. It is also home to unique animals, well-known roads, and a lot of people who look like Elvis.
From the foothills of Carson Valley to the bright lights of Las Vegas, there is a lot to learn about Nevada. Let's look at some interesting facts about Nevada.
15 Interesting Facts About Nevada
Without further delay, here are 15 interesting facts about Nevada that you might not heard of before.
.........................
1. Nevada has a lot of people who act like Elvis Presley
Even though there are no official numbers on Elvis impersonators, it is widely known and celebrated that Las Vegas has more Elvis impersonators than anywhere else in the US. Elvis is all over Las Vegas, from the best tribute shows to the Elvis impersonators you can find on every corner of the strip.
You can see an Elvis show, play poker with Elvis, go to an Elvis convention, watch Elvis skydive, or even have an Elvis officiant perform at your wedding. In Vegas, you won't have any trouble finding people who look like Elvis.
2. Nevada is the seventh largest state in the US
Nevada is a very big state. It is 110,572 square miles and has more than 3 million people living in it. It's the seventh biggest state in the country. Although Nevada is a big state with a large population, most of the state is desert land.
.........................
About 75% of Nevada's large population lives in Clark County, which is the state's largest metro area.
3. Nevada has more wild horses than any other state in the US
The number of wild horses is one of the most interesting facts about Nevada. Wild horses used to live in most of the western states, but their numbers have dropped a lot because of hunting and building on their land.
This led to the enactment of the "Wild Free-Roaming Horses and Burros Act" that was signed into law in 1971.
Wild horses on public lands were given more protections because of this law, and their numbers were able to grow. With an estimated number of over 40,000, Nevada has the most wild horses in the United States.
.........................
4. Death Valley (hottest place on Earth)
Death Valley is located on the border between Nevada and California and is called "the hottest place on Earth" for a good reason. It has the highest temperatures ever recorded on Earth at 134°F/57°C.
Even when Death Valley isn't breaking records, the average summer temperature is around 120°F/49°C, which makes it sometimes impossible to live there.
At certain times of the year, people are told not to go into Death Valley. As the name suggests, a lot of people have died there. Death Valley National Park is a popular place for tourists from both Nevada and California.
5. The oldest mummy in North America was found in Nevada
In 1940, a group of archaeologists found a mummy near Spirit Cave in the Stillwater Mountains. Based on the science that was known at the time, the mummy could not be more than 2,000 years old.
.........................
In 1996, anthropologists did a new high-tech test on the mummy and found out that it was actually more than 9,000 years old. This made it the oldest human mummy ever found in North America.
6. The Vivid Dancer Damselfly is Nevada's insect
Nevada's official state insect is the Vivid Dancer Damselfly, which has a funny name and is pretty to look at.
This bug that looks like a dragonfly was named for its bright blue color, which looks like the state bird of Nevada, the Mountain Bluebird. In 2009, a group of fourth graders worked hard to get Nevada a state insect. The Vivid Dancer Damselfly got the most votes and won.
.........................
7. There are two State Trees in Nevada
Nevada's state tree is either the Single Leaf Pinon or the Bristlecone Pine. The Single Leaf Pinon grows in rocky, wooded areas, while the Bristlecone Pine grows at higher elevations. People think that some Bristlecone Pines in Nevada are more than 4000 years old.
8. The Haunted Museum by Zak Bagans
This haunted museum is a collection of creepy things in a Las Vegas mansion from the 1930s. It was put together by the famous paranormal investigator Zak Bagans.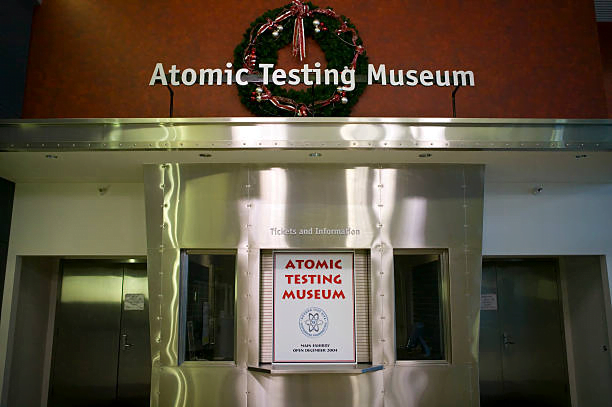 Many people think that the mansion and many of the things inside it are haunted. It has items that are said to be haunted such as creepy dolls, items from serial killers, and other strange things.
.........................
Reader's Choice named Zak Bagans' The Haunted Museum the number one haunted place in America in 2020.
9. Nevada has a beach because the Colorado River flows through it
Nevada is a desert state, but the Colorado River gives it a beautiful sandy beach with calm blue water. In southeast Nevada, at the Big Bend of the Colorado River State Recreation Area, there are two miles of beaches.
People might forget they are in a desert when they see sandy beaches and blue water, but don't be fooled: there is no saltwater here. This "beach" gets its water from the Colorado River, which is fresh water.
10. The loneliest road in America is Nevada's Route 50
Route 50 in Nevada is 408 miles long and goes through some of the most empty parts of the state. This is why it is called the "Loneliest Road in America."
.........................
Along the stretch of road in the middle of nowhere, there are deserts, backcountry, and ghost towns. Route 50 in Nevada is part of US Highway 50, which goes from California to Maryland across the country.
11. The 100 years bottle house in Nevada
Rhyolite, Nevada, is a small ghost town where the Tom Kelly Bottle House is located. Tom Kelly, a stonemason, built the house in 1906. It is known for being made of strange things.
The house is made out of more than 50,000 glass bottles. This glass bottle house has stood the test of time and is now a historical site. This makes it one of our interesting facts about Nevada.
.........................
12. The colorful "Valley of Fire" is in Nevada
The Valley of Fire State Park is known for its unique fiery sandstone formations. It was formed during the Jurassic period and is still a window into the past. People who go to the park are often surprised by the strange landscapes and bright red colors, which are what gave the park its name, "Valley of Fire."
The petroglyphs left by the early Ancestral Puebloans who used to live in the valley are another way to learn about the area's prehistoric past. In the park, fossils of dinosaurs have also been found.
13. The Burning Man Festival takes place in Nevada
Burning Man is a festival with music and art installations that people can interact with. The festival ends with an effigy being set on fire. The festival is usually held for nine days in the Black Rock Desert in Nevada.
.........................
During the nine days of the festival, people decorate the structure that will be used as an effigy or leave notes at it. On the ninth day, it is burned as part of a religious ritual.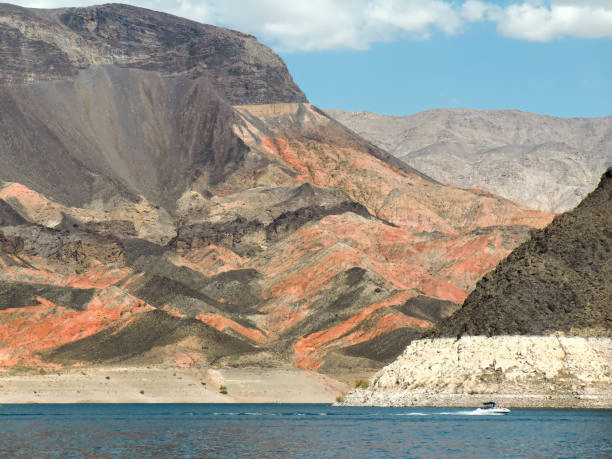 14. The Silver State
An incredible quantity of silver ore was uncovered in 1859 beneath Mount Davidson in Virginia City. It attracted many fresh prospectors and was given the name of the miner Henry Comstock.
Virginia City, Nevada, quickly developed into a thriving mining center that thrived until the beginning of the twentieth century. One of Nevada's nicknames is "The Silver State," which originated during the Comstock Lode Silver Rush.
15. The "jumping" Kangaroo Rat is endemic to the Nevada deserts
The Kangaroo Rat is one of Nevada's most interesting animals. Rats were given the name "Kangaroo" because their hops resembled those of the kangaroo.
.........................
Little as they are, these rodents have been witnessed doing jumps of up to 9 feet. The desert sands are a common burrowing habitat for nocturnal Kangaroo Rats. It's not often to see one during the day, but when you do, it's great fun!
Conclusion
Considering these interesting facts about this hot and dry US state, it is not hard to see why Nevada is a favorite vacation spot.
There is so much to see and learn about in Nevada, from the bright lights of Las Vegas and Reno to the vastness of the desert highways.
We hope you find this post helpful.