Like any other developing country across the globe, there are plethora numbers of tech companies in Nigeria that are keeping it real.
Do you need the list of the top technology companies in Nigeria that are highly celebrated? Are you an engineer and in need of a possible tech company to work with?
Whatever the reason is, this article will provide you with a list of the top-notch tech companies in Nigeria that are widely known.
Before then, you must note that Nigeria as a nation is where it is today due to the availability of top tech companies that are making life easier for its citizens.
And we are in what is called the digital age now where the digital and economic strength of a country lies in the quality of the tech companies it harbor.
...........................
Top 15 Tech Companies in Nigeria Right Now
Apparently, there are numerous tech companies — with quality — in Nigeria and this among other things are the reasons why Nigeria is often referred to as the giant of Africa.
In this publication, you will be introduced to the best tech companies in Nigeria right now that you may not know about.
Biggest Software and Technology Companies in Nigeria
Without further delay, the following are the best software and tech companies in Nigeria that are popular and well known.
Though not in any order or hierarchy, these tech companies include:
1. Flutterwave
One of the leading tech companies in Nigeria is Flutterwave. The company has been making waves in the tech and software realm for the time being now.
...........................
As a matter of fact, if you are very fond of using online banking platforms, you will agree with me that flutterwave really deserves this mention.
Interestingly, Flutterwave as one of the online banking platforms came into existence a few years ago but the company is now worth billions of dollars.
The company was founded by an ex-banker and his friend, Iyinoluwa Aboyeji and Olugbenga Agboola sometimes 2016.
And being a Nigerian and U.S.-based online payments platform, the tech company began its operation with a few staff before it grew into what it is today.
What's more, it is as if the old saying that "the young shall grow" was purposely meant for Flutterwave as the tech company is now taking the lead in the industry.
...........................
Thanks to the quality service and good customer care the company offers, Flutterwave now has several branches across African nations as well as in the U.S.
2. Google Nigeria
Obviously, this is not the first time you will be hearing the brand name 'Google.' But the term 'Google Nigeria' may sound new to your hearing.
Well, there is no difference between the two. It only means that Google is a global tech company and it has a branch office in Nigeria.
Google Nigeria's physical office is located at Rewane, Ikoyi Lagos in case you want to partner with them on an advertising deal or something else.
According to a publication made by Forbes, Google is the most used search engine in the world and is worth billions of dollars.
...........................
What do you expect from a company whose service is actively being used every second across the globe?
So in a bid to make most of its services more effective and efficient, Google has branches in some of the important countries of the world with Nigeria inclusive.
3. MTN
The Nigerian telecom industry began operation in 2001 when the GSM network was launched by the former president of Nigeria, Olusegun Obasanjo.
Now, there are tons of network service providers in Nigeria and among them is MTN, Glo, 9mobile, Airtel, etc.
But among them all, MTN NG is the leading and most patronized network in Nigeria's telecommunication industry as of today.
Findings show that MTN is not only a popular tech company in Nigeria but rather, it's a company that over 90% of Nigerians patronized.
...........................
Informatively, MTN NG was launched in Nigeria on May 16, 2001. It holds the record of the first GSM network throughout Nigeria to make and receive calls.
4. Andela
Without prejudice to other software companies in Nigeria, the best software developer company in Nigeria right now is Andela.
Andela Nigeria is a subsidiary of an American-based software company with several operational campuses across African countries.
It was founded by Jeremy Johnson alongside other three persons who have and share similar ideas and visions with him.
It was launched in Nigeria in 2014 and it began its operation the same year.
Andela was launched purposely to help companies overcome their shortage of veteran software developers.
This leading tech company in Nigeria offers what is known as Engineering as a Service (EAAS).
...........................
It picks, trains, nurture, and connects talented Nigerians to its team of global engineering companies. That sounds cool, isn't it?
6. Hotels.ng
Talking of the top-notch tech companies in Nigeria, Hotels.ng can never be let's unmentioned. That's just the bitter truth.
This blog or online directory has evolved into one of the most used and recognized hotel booking websites in the world.
Hotels.ng as a blog and online hotel booking began its operations in Nigeria in 2016. Just five years ago!
With beautiful vision, this tech company takes it upon itself to find and provide good accommodation for tourists and travelers by booking a nice hotel for them.
Though it all began as a small company, however, their quality service, as well as consistency, has made them worth what they are today.
...........................
Thousands of people — both Nigerian and non-Nigerian across African nations — now use the service of this leading tech company on a daily.
7. ULesson
There's no point arguing the fact that the world we are now is becoming — even more — digitized each day. We've seen the latest technologies in the play everywhere.
However, this digitalization of the world is not just happening coincidentally, there are people behind it all.
Before, the only feasible way to read, write, and learn is to go to school, get oneself a tutor to learn from, or use textbooks.
However, we are now in that stage of the earth where doing so is quite difficult as a result of work as well as tight schedules.
...........................
Without much ado, this problem of learning and reading has now been solved and simplified through the uLesson platform.
Specifically, the uLesson platform as one of the tech companies in Nigeria began its operation in 2020 by Sim Shagaya, the owner of the Konga store.
However, this online class or app has made everything easier for Nigerian students. Every passionate student can now read via their smartphones. Thanks to ULesson.
8. Opay
The Opera pay which is popularly known as Opay is one of the best online payment gateways used by Nigerians.
In fact, many people prefer using this virtual banking platform for carrying out transactions than normal banks.
The reason is that Opay doesn't charge its customers for any transfer they make. And you know, we love and patronize things that are free in Nigeria.
...........................
Not limited to that, Opay also gives discounts on every recharge purchase made by its client from the platform.
For instance, if you are buying airtime worth #100, Opay will credit your phone for the airtime purchased at the rate of #97.
Be that as it may, Opay isn't only one of the top-notch tech companies in Nigeria, it's equally one of the leading brands in the transportation industry.
9. Jumia
Worthy of mention on the list of the top tech companies in Nigeria is Jumia. Jumia is an online marketplace used by most Nigerians.
This e-commerce website is very famous and almost every household in Nigeria has someone who sells or buys products from Jumia.
The online store is very unique, simple, and user-friendly. There's no need for special registration and every sale there is legit.
...........................
On a daily basis, hundreds of thousands of people visit Jumia to buy or sell their products. Hence, making things easier for Nigerians to get in the comfort of their room.
10. Paystack
Just like Flutterwave, paystack is another online payment gateway that makes life easier for Nigerians when it comes to receiving funds sent from abroad.
This payment gateway is making business transactions easier as people now have the means of receiving funds from abroad.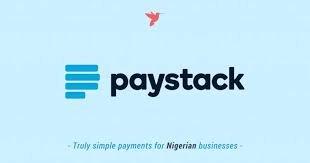 Unlike before where the ability of Nigerians is limited in terms of online services because there is no means of receiving payment.
Thanks to paystack, sending or receiving money from international countries is now made simple. There is no limitation to what Nigerians can do online now.
...........................
11. International Business Machine (IBM)
When it comes to the early top tech companies in Nigeria that are still in existence today, international business machines (IBM) cannot be overemphasized.
The IBM technology company is a multinational company that deals with hardware and software. The company head office is based in America.
This company develops and sells software and hardware, and it's one of the companies that make most of the organizations in Nigeria go digital within a short while.
Accordingly, ever since IBM started its operation fully in Nigeria, there has been a great and massive development in terms of computer software and hardware usage.
12. Ericsson Nigeria
Also one of the early tech companies in the country. Without any doubt, Ericsson will forever continue to be relevant in the midst of other top technology companies in Nigeria.
...........................
Importantly, Ericsson Nigeria is one of the few technology and software companies that exposes Nigerians to the importance and usefulness of technology.
More so, Ericsson is part of the first set of mobile phones brand that was introduced to Nigeria after the country started its GSM operation.
The above among many other things are the reasons why the tech company will forever remain relevant in Nigeria's tech industry.
13. Oracle
Respectfully, Oracle is, without any iota of doubt, the world's most patronized and leading business software provider.
Well, you probably knew that already.
What you may therefore be hearing for the first time is the fact that the company also have a branch here in Nigeria.
The Oracle tech and software company has a highly recognized presence in more than 175 countries. It is apparently one of the biggest tech companies in the world.
...........................
Similarly, what you might also don't know about Oracle is that the company is currently leading a cloud revolution for the benefit of mankind.
They are using new and emerging technologies such as machine learning, AI, blockchain, etc. to solve difficult and critical real-world problems.
14. Interswitch Limited
Another worthy of mention powerful tech company in Nigeria is Interswitch limited and it was founded by Mitchell Elegbe in 2002.
Ever since Interswitch inception, the magnificent tech company has been performing wonderfully well in its industry.
The company is dedicated to making online transactions easier and faster in Nigeria and in most African countries as a whole.
What's more, Interswitch had been ranked No 1 on the list of the top tech companies in Africa that are into payments processing for businesses.
...........................
Lastly, it's important you note that Interswitch company has other subsidiary platforms which include, Verve International, Paynet Kenya Limited, and eClat Healthcare Ltd.
Without any more argument or doubt, Interswitch Limited is one of the most powerful payment gateways in Nigeria.
15. Dataflex
Equally, Dataflex is also one of the oldest software and tech companies in Nigeria. This company renders uninterrupted internet service to Nigerians.
The company has been operating in Nigeria for quite some time now and it has grown to the extent of having international partners with Microsoft, IBM, Dell, Oracle, Symantec, etc.
Conclusion
Obviously, the importance of Information Communication and Technology (ICT) can not be underrated (and will never be) in any part of the world.
Technologies help a country both in its digital and economic development. It helps humans in our daily affairs.
...........................
Without these powerful tech companies in Nigeria, the company will not have to get the international recognition it has today.
And nonetheless, there are tons of companies in Nigeria, the above-mentioned are just lucky to make the cut.