Have you ever asked yourself that where is the real Hogwarts Castle used in Harry potter movies? If so, then this article will take you on a lively tour.
You've read the book, seen the movie, and cried over the end of the most popular fantasy series in the world. However, the magic still lives on.
Winter is an excellent opportunity to get cozy and watch all the movies again.
But, if you want to get closer to the magic, it's a great time to walk in the footsteps of our favorite witches and wizards and relive some of the most legendary moments in Harry Potter history.
Surprised? We bet not much. This is because the world of witchcraft and wizardry is much closer than you think. And some of the most famous Harry Potter moments took place in the UK.
...........................
So grab your wand, and put on your invisibility cloak as we head over to one of the most magical Harry Potter filming locations in the Uk.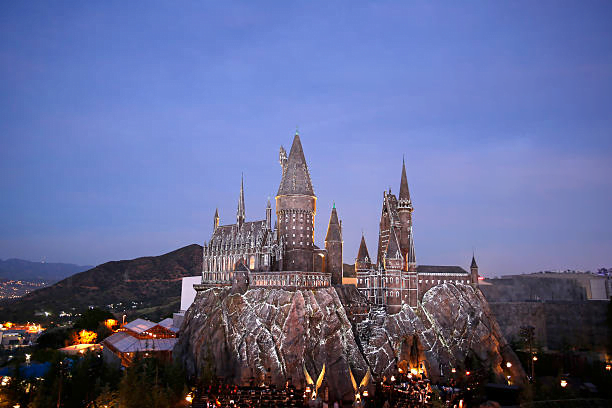 Where Is The Real Hogwarts Castle?
The question on most Potterheads' lips is whether the Hogwarts castle is real. The truth is that the Hogwarts castle, as seen in the famous Harry Potter movie, is not entirely real.
But before you scream in disbelief, one thing is sure. Even though Hogwarts Castle isn't real, the Hogwarts we've grown to love from the movie is a place Potterheads can visit in real-life.
Hogwarts castle in the magical world of Harry Potter is Alnwick castle, located in Northumberland, northeast of England.
This is where Harry and his classmates learned to fly with Madame Hooch. There are many medieval and magical activities to do at the castle, and every Potterhead will love to visit.
...........................
Let's take a look at some of these activities you can engage in at Alnwick castle to relive the pleasurable scenes in the movie. We recommend watching Harry Potter movies again to get everyone into the Hogwarts spirit.
11 Things You Can Do At The Hogwarts Castle
One item on the bucket list of most Potterheads is to visit Hogwarts castle. Below are the fun activities you can do with your family and friends at this castle.
1. Take Some Broomstick Training
One popular activity at Alnwick Castle is taking a class on broomstick training. These classes are held daily in the Outer Bailey, where Harry Potter learned to fly.
Under the guidance of a resident wizard professor, trainee wizards, and witches can learn how to mount, dismount, speed up, and turn.
...........................
After learning the basics of broomstick training, there is usually a group picture where you can capture the epic moment of your family's time out as they fly through the air.
The price of broomstick training is added to the total package before admission to Alnwick Castle. Tickets are given on a first-come basis, so you should book your slot immediately upon arrival.
2. Plan A Harry Potter Picnic
There are many places on the grounds of Alnwick Castle where you can have a picnic, and this is the perfect chance to add more Hogwarts magic to your day trip.
Here are some food and drink ideas for your Harry Potter-themed picnic:
...........................
Mini scotch eggs are an excellent choice for a "Golden Snitch."
Using a cookie cutter, magically turn sandwiches into witches' hats.
You can make broomsticks out of cheese and breadsticks. Cut the cheese slices in half, cut fringes into them, and tie them to the breadsticks with chives or ribbons of spring onion.
Take treacle tart for dessert, as it is Harry Potter's favorite.
Use Cream soda as butterbeer. Try adding a little butterscotch syrup and squirty cream for the full effect.
Grab some Bertie Bott's Every Flavour Jelly Beans for a real Hogwarts treat
3. Defeat A Dragon
Are you brave enough to enter the Dragon's Lair? This question can be answered when you team up with Harry Hotspur and the Dragon Catcher to fight against magical forces, overcome challenging obstacles, and face a scary dragon. Let's see if you will remain firm or tremble in fear when you meet Northumberland's scariest animal.
...........................
Dragon Quest can be scary for younger kids, but it's an excellent game for families with kids between five and twelve years. You can discuss this with one of the Artisans if this game is appropriate for the younger people in your group.
This activity is open every day and is free. The entry point is at the Artisans Courtyard. You'll need to go to Artisans Courtyard to get a free time slot when you get there. Since it is a popular attraction, we recommend getting tickets when you arrive.
4. Play Dress Up
At Alnwick, you can find a variety of medieval costumes that let kids and adults dress up as brave knights and princesses before playing medieval games and making crafts.
...........................
As an apprentice in the Middle Ages, you could make anything from a Harry Potter magic wand to an illuminated book.
5. Learn Archery
Try one of England's oldest skills and walk in the footsteps of the many soldiers who have been to Alnwick Castle over the centuries.
Our trained instructors will teach you everything you need to know. Right from how to stand, aim at your target as you knock, draw, and let go of your arrows to hit the target.
If the weather is good, the activity takes place every day from 10:30 a.m. to 3:30 p.m. and is open to people above eleven.
This schedule can change with time, so call ahead or check the "What's on" board to find the appropriate time when you get there.
...........................
During your session, one of our fully trained instructors will show you the best ways to try to hit the bullseye.
Because this activity happens outdoors, lessons can only take place during dry periods. So, this activity might be closed during rainfall or cloudy weather.
If you have pain or an injury in a joint or muscle in your upper body, it's recommended that you don't participate. Only those doing archery are allowed in the area during activities.
6. Take A Location Tour
Some people dream of kings and queens, and many others make-up worlds with wizards and dragons. Alnwick Castle is a place where you can play with your imagination and learn about real history.
It was where the Scots and the English fought, and powerful earls and dukes lived.
...........................
The castle is best known for playing Hogwarts School of Witchcraft and Wizardry in the first two Harry Potter movies.
However, it has also been in many other movies and TV shows. You will see where scenes were shot and hear funny and exciting stories about what happened behind the scenes.
This tour is free and lasts between 30 and 45 minutes. We recommend that people check the tour's times and the meeting point on arrival.
As you walk around the grounds with one of the guides, you will hear exciting and interesting stories from Alnwick Castle's long and eventful history. You'll hear stories from its origin as a border fortress to its restoration in the 18th and 19th centuries.
...........................
You get to enjoy beautiful views of its towers and gatehouses, which are parts of its history.
The tour discusses people who lived and worked at the castle for centuries and the buildings, battlements, and baileys.
7. Visit The Museum
The Castle's Museum is located at the Postern Tower and has been there for almost 200 years.
In the 19th century, the 4th Duke of Northumberland collected and bought items for the museum. This is because he wanted to encourage people to study the archaeology of the North.
During the Victorian era, it was known for the Roman, and early British artifacts on display, especially those from Northumberland. The collections were listed and shown in two volumes of books.
By 1930, they had grown to include artifacts from different eras in British and Celtic history. Today, the museum still has a lot of these artifacts. It focuses on the items that different generations of the Percy family loved to collect.
...........................
Also, Alnwick Castle was proud to reopen the Constable's Tower in June 2018 after almost two years of repairs and improvements.
On the basement level, there is a room that has stayed the same since the 14th century. This floor of the Tower gives an idea of how the interior of Alnwick Castle looked over 600 years ago. It was used to store drinks or other items during those early times.
On the middle level, you can look through a case full of interesting items that different Dukes of Northumberland have collected. There are items from North America and Polynesia, as well as a "velocipede" from the 1800s.
On the top level, you will learn about the Percy Tenantry Volunteers, a regiment formed at the end of the 18th century during the Napoleonic Wars. So ensure to see these exhibitions on the three floors when you visit.
...........................
You can also watch a short animated film about some of the stories told by the volunteers at Alnwick Castle. There are also many weapons that are over 200 years for your viewing pleasure.
8. Visit The Staterooms
The beautiful Italian Renaissance styles decorate the State Rooms. Under beautifully carved, painted, and gilded ceilings hang silk wall coverings and a great collection of Old Master paintings.
The Duke and Duchess of Northumberland lived in Alnwick Castle, and each room contains treasures and stories from the castle's history.
In each stateroom, there are friendly guides stationed to answer your questions. Visitors are free to look around at their own pace but aren't allowed to touch any item in the rooms to preserve these historical items.
...........................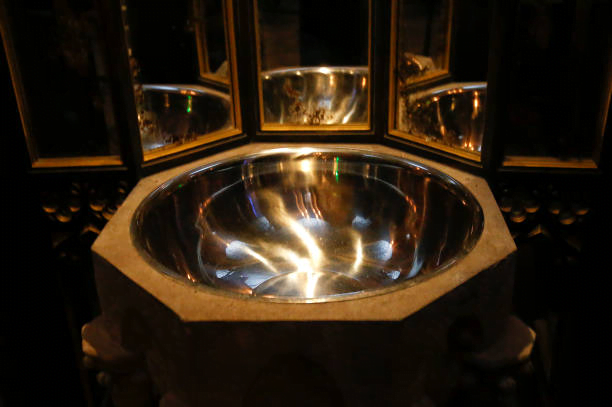 Also, mobile phones are turned off or put in airplane mode. And you are not allowed to take pictures or bring food or drinks into the staterooms.
This area is open daily from 10:30 a.m. to 4:30 p.m.
9. See The Replica Napoleonic Canon
Replica Napoleonic Canon is the castle's newest addition and a blast from the past! It is on the Gun Terrace. The bronze cannon is a replica of the historic British cannons, some of which can still be seen on the Gun Terrace.
A cannon was a powerful way to attack during wars. It was first used on battlefields and to defend castles. Heavy cannonballs were fired at the enemy with these powerful weapons, causing a lot of damage to both armies and buildings.
...........................
Currently, they are primarily used for ceremonial purposes and are no longer used during the war as before. Since the time of the 1st Duke, there have been gun salutes at Alnwick Castle. Records show that the Duke and Duchess were "complimented by a discharge of cannon" in 1760.
To fully enjoy this experience, take advantage of this fantastic opportunity to hear a real cannon go off on your visit.
10. Visit Artisans' Courtyard
Visit the Artisans Courtyard if you desire to travel back in time. You can see what life was like in the 14th century.
You can dress up in a medieval outfit and try your hand at medieval crafts. Play old-fashioned games in the square and sit on the throne of Hotspur Hall.
...........................
At Alnwick castle, you will see the creation of art from centuries ago. Every day, a different craft will be displayed. These crafts include designing and making a tile and soap from the Middle Ages or a magic wand!
Also, you can choose a costume from the wagon, and you'll be transformed into a brave knight.
You can step back in time by trying on dresses, capes, and headwear from the Middle Ages. There are more than a hundred different costumes to choose from for both adults and children to wear.
There is equally an opportunity to join other skilled craftspeople to learn how armor has changed over time and get tips on improving your sword skills. You will learn about people that used armor, how much it cost, and where it was produced.
...........................
11. Shoot Movies
The Alnwick castle has been used to shoot many movies such as the Transformers, the Last Knight, and Downton Abbey, where it was used as the beautiful Brancaster Castle.
The castle was also used as Hogwarts in the first two Harry Potter movies, Elizabeth, Robin Hood, Prince of Thieves, Blackadder, and many others.
Conclusion
If you have read to this point, we are sure you now know the location of Hogwarts castle and the activities you can engage in at this prestigious location.
So if you are a Potterhead or are just in for some fun, head to Alnwick castle in Northumberland to transform your fantasies into reality as the magic still lives on.
Related: 13 scariest places in the World
...........................