Ryanair is one of the major budget airlines in Europe which is well-known for its low prices and minimalistic service. As such, this blog post will deal with Ryan Air reviews and everything you need to know about it.
While some customers have praised Ryan air's affordable fares and easy booking process. However, others have criticized the airline for its poor customer service and unexpected surcharges.
In this blog post, we'll go through why this airline is so well-liked by those on a tight budget and some of its customers' most frequent problems and criticisms.
This review will give you an idea of what to anticipate from this budget airline. It would help whether you're considering booking a journey with Ryanair or have already traveled with them. Now, let's get in and analyze Ryanair's pros and cons in detail.
Advertisements
CONTINUE READING BELOW
Overview of Ryan Air Reviews
Ryanair, based in Dublin, Ireland, was established in 1984 as a budget airline. It is accessible across Europe, North Africa, and the Middle East and has its headquarters in Dublin. Nowadays, Ryanair is one of the most successful airlines in Europe and carries over 150 million passengers every year.
When it comes to airline travel, few can compete with Ryanair's low prices and minimalist approach. This means that passengers have to pay for any extras they want, like checked bags, fast-track boarding, or meals on the plane. Ryanair is known for its stringent restrictions and fines for extra luggage and flight changes.
Low-cost travelers who value saving money over typical airline comforts have kept Ryanair in business despite complaints about its customer service and procedures. The airline has had remarkable growth over the years and many disputes and lawsuits.
Advertisements
CONTINUE READING BELOW
The Good Things About Ryan Air
1. Low Fares
Ryanair is well-known for its inexpensive fares, which are typically far lower than those of its rivals. This is accomplished through a variety of means, including but not limited to flying to secondary airports. It also includes charging for additional services and decreasing the number of in-flight amenities.
The airline has a large fleet of Boeing 737 aircraft, allowing it to take advantage of maintenance and operation efficiencies that come with a larger fleet size. Ryan air is known for making air travel more affordable for more people.
But some customers have complained about how strict the rules are and how much it costs for extra services. Because of their low prices, many more individuals, especially those with less financial resources, can fly thanks to Ryanair.
Advertisements
CONTINUE READING BELOW
2. Wide range of destinations
If you're looking for a flight anywhere in Europe, North Africa, or the Middle East, Ryanair has you covered. Being a budget carrier, Ryanair prioritizes direct routes between secondary airports in smaller cities. It also goes through towns that may not be well served by other airlines.
More than 200 different airports are served by Ryanair, and the airline is constantly adding new routes. Using hubs in Dublin, London, and Rome as the center of a hub-and-spoke network, the airline provides service to destinations worldwide.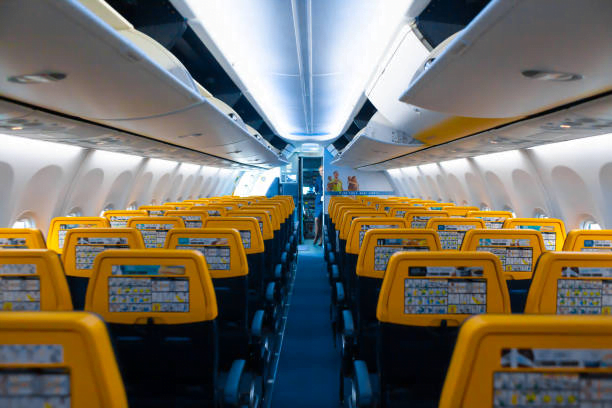 Its extensive route network links well-known tourist hotspots with less-visited towns and areas, making air travel more convenient for people. Anyone looking to see more of Europe, North Africa, and the Middle East on a budget may appreciate Ryanair's extensive route network.
3. Punctuality
Advertisements
CONTINUE READING BELOW
One of Europe's most reliable airlines in terms of on-time arrivals is Ryanair. Statista found that Ryanair had the third-best on-time arrival rate, at 93.6%, in May 2021.
Ryanair's timeliness may be attributed to the airline's quick boarding procedure. Also, the airline's preference for secondary airports and the airline's dedication to sticking to its schedule is part of it.
In addition, the airline suggests that customers get to the airport many hours before their departure to complete any necessary security checks and check-in.
The turnaround periods between flights on Ryanair are also quite short. When there is less time spent on the ground and more time spent in the air, delays are reduced. Ryanair's timeliness is a major selling point for the airline, especially among customers who place a premium on being on time for their flights.
Advertisements
CONTINUE READING BELOW
4. Efficient boarding process
Ryanair's simplified boarding process makes sure that passengers can get on the plane quickly and with as little trouble as possible. Passengers are allotted a seat when they check in, so they won't have to hunt around for a spot on the plane.
Priority boarding is an optional service offered by Ryan air that guarantees a customer a spot in the plane's front cabin at the time of boarding. This shortens the time it takes for everyone to board, which is especially helpful when delays are a possibility.
In addition, Ryanair recommends that its customers check-in online and print their boarding passes before heading to the airport. Passengers can skip the airport check-in and head straight to security and their gate.
5. Extensive route network
One of Europe's leading airlines, Ryanair serves over 200 locations in Europe, North Africa, and the Middle East. The airline flies to a diverse selection of locations, from well-known spots to the relatively unknown, such as Barcelona, Paris, Rome, and Lisbon.
Advertisements
CONTINUE READING BELOW
The airline has added secondary and regional airports to its route network. Ryan air is now able to serve more cities and towns, many of which previously lacked direct flights from any airline.
Ryan air's broad route network renders it an appealing choice for many passengers, both business and pleasure travelers alike. Because of its inexpensive prices and numerous daily departures, this airline is a popular option for budget tourists.
Criticisms Ryan Air Has Faced
1. Uncomfortable Seating
Many customers have voiced their dissatisfaction with Ryanair due to the airline's notoriously cramped seating. Customers frequently complain about the airline's seats being too tiny, too far apart, and unable to recline.
For passengers who are much taller or who are taking longer flights, this can be a major source of discomfort. Although Ryanair's low prices are attractive to those looking to save money, the airline's seats are notorious for being uncomfortably hard.
Advertisements
CONTINUE READING BELOW
2. Additional Fees
Extra charges are a common complaint about Ryanair. The airline usually offers cheap tickets at first glance. However, there are typically hidden costs for things like checked bags, priority boarding, seat selection, and printing of a boarding pass.
While comparing airline tickets, passengers may not be able to get a clear picture of the entire cost because of these hidden taxes. In addition, several consumers have complained that Ryanair didn't make clear that there will be additional expenses while booking.
Passengers may have more worry at the airport as a result of the airline's stringent luggage allowance, which may require them to pack more lightly or pay additional expenses to check a bag.
Although Ryanair's cheap base rates are appealing to those looking to save money, the airline's extra taxes can increase the price of a journey and ruin the experience for certain customers.
Advertisements
CONTINUE READING BELOW
3. Limited Baggage Allowance
Compared to other carriers, Ryanair has a notoriously low luggage limit. One small bag that can fit beneath the seat in front of you is allowed as part of the airline's normal carry-on luggage limit. Each passenger is allowed to bring one small bag (e.g., a laptop bag or small suitcase) that can fit in the overhead compartment.
Compared to other airlines, Ryanair has a relatively low baggage allowance. It allows passengers to check a maximum of three bags, each weighing no more than 20 kilograms (kg), for an additional fee.
Passengers who have checked bags that weigh more than the allowed maximum will be charged steep fines. These charges can add up quickly if they aren't prepared. Passengers who need to transport bulky items, such as babies in car seats or musical instruments, may find the experience frustrating.
Advertisements
CONTINUE READING BELOW
4. Poor customer service
Several customers have complained about Ryanair's lousy customer service, including long wait times, inefficient agents, and unresponsive channels. The lengthy wait times that customers face while contacting Ryanair are major complaints about the company.
The airline does not provide a customer support phone number. Instead directing people to a chat service or email, both of which might take a while to get a response from.
Another problem with Ryanair is the unhelpful attitude of some employees. While trying to settle concerns or ask inquiries, some passengers feel they are being ignored or rejected.
5. Controversial policies
The airline Ryan air has taken heat for most of its adverts for being misleading. The rude and inappropriate nature of these advertisements has been criticized heavily
Ryanair does not give refunds for tickets under any circumstances, even if a passenger cancels or changes their trip. Passengers are instead encouraged to consider buying trip cancellation insurance.
Advertisements
CONTINUE READING BELOW
As was already said, travelers who want more space for their bags may find Ryan air's small baggage limit difficult. Passengers who exceed the airline's size and weight restrictions on their checked bags are subject to paying hefty surcharges.
When it comes to maintaining cheap rates, Ryanair is well-known for its relentless cost-cutting. As a result, airlines have instituted several controversial practices, such as charging for everything from checked bags to water on board. Also, they do away with perks like recliner seats and in-flight entertainment.
These measures have allowed Ryanair to remain competitive in the airline industry and profitable. However, they have also contributed to the airline's unfavorable image and may cause some customers to choose elsewhere for their travel requirements.
6. Safety
Ryanair is well-recognized as a safe airline because of its impeccable safety record. National and international aviation authorities regularly examine the airline and enforce strict safety requirements.
Advertisements
CONTINUE READING BELOW
Ryanair's aggressive cost-cutting initiatives have been the source of occasional safety issues, though. The airline, for instance, has been attacked for its tight fuel standards, which mandate that pilots bring only the bare minimum of fuel for a trip. Because of this, pilots may have to land in places they didn't plan to because of delays or bad weather, which makes accidents more likely.
Pilot training and working conditions have also been called into question concerning Ryanair. Pilots' strikes in 2018 were prompted by issues with wages, and working conditions, and claimed retribution against union officials by the airline. The strikes didn't endanger passengers, but they did raise questions about the airline's dedication to passenger safety and management methods.
Even though Ryanair has a good safety record overall, there have been questions about how the airline handles fuel, how pilots are trained, and how the workers are treated. While deciding whether or not to fly with Ryanair or any other airline, passengers should keep an eye on the news and official safety ratings.
Advertisements
CONTINUE READING BELOW
7. Labor Disputes
Pilot training and working conditions have also been called into question concerning Ryanair. Pilots' strikes in 2018 were prompted by issues with wages, and working conditions, and claimed retribution against union officials by the airline. The strikes didn't endanger passengers, but they did raise questions about the airline's dedication to passenger safety and management methods.
Because of the strikes, hundreds of flights had to be canceled, which caused significant inconveniences for travelers. Also, the cabin crew for Ryanair went on strike in many countries in 2018 and 2019 over salary, job security, and the use of independent contractors. There were cancellations and delays in flights because of the strikes, and passengers and experts were not happy about it.
There have been strikes by Ryanair ground personnel in numerous countries over salary, working conditions, and job security. These walkouts have disrupted Ryanair's operations and prompted questions about the company's treatment of its employees.
Advertisements
CONTINUE READING BELOW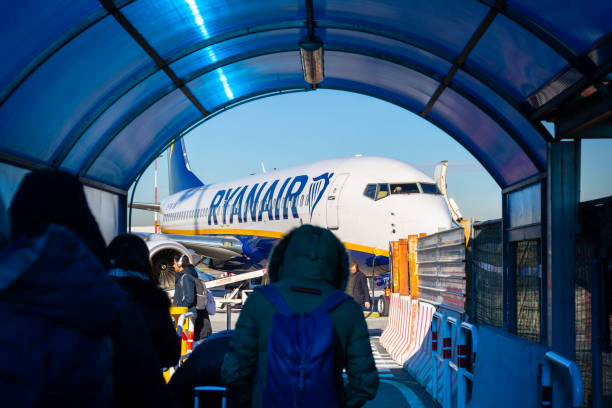 8. Controversial CEO
The CEO of Ryanair, Michael O'Leary, is known for his controversial views and aggressive business tactics. O'Leary proposed in 2009 that passengers of Ryanair should pay to use the restroom. The plan never went anywhere, although it received a lot of press and was heavily criticized.
Some passengers have also reported him for profiling Muslim men and discriminating against them. He has also been accused of racism on several occasions.
To cram more people onto each aircraft, O'Leary of Ryanair suggested instituting standing-room-only zones back in 2010. The plan was never put into action due to widespread concerns that it would be harmful and cruel.
O'Leary has a history of making statements that had caused an uproar, such as when he said that passengers should have to pay to bring carry-on bags on board. Also, he said that overweight passengers should pay more for their tickets, and suggested that Ryanair would introduce "vertical seats" if they were legalized.
Advertisements
CONTINUE READING BELOW
Conclusion
It's clear from the Ryan Air Reviews that there are pros and cons to using Ryanair. The airline's strengths lie in its affordable prices, large route network, punctuality, and the easy online check-in.
Ryanair has been praised for its low fares and convenient flight times. However, it has also been called out for its hidden taxes, uncomfortable seats, lackluster service, and misleading pricing.
Ryanair's low prices and vast network make it an appealing alternative for many customers.
However, the airline's negative elements and controversial tactics have garnered major criticism and contributed to a contentious reputation. This, you have to determine if Ryan air is the best option for them based on their circumstances.