These days, it's more important than ever to identify methods to save costs and boost one's bank account. For most people, they discard their grocery receipts immediately after making a purchase.
However, with the arrival of The Fetch Rewards app, there is now a simple method to earn cash. With this app, you can rack up points on regular purchases and redeem them for gift cards in major stores.
Knowing the ins and outs of the Fetch Rewards app and what it can do for you is very essential.
This post on Fetch Rewards Review would cover 10 things you need to know about Fetch Rewards before getting started.
What Is the Fetch App?
Fetch Rewards is a smartphone app that lets you get points for scanning your supermarket receipts. In a nutshell, it's a quick and easy method to start earning rewards from your regular purchases.
Advertisements
CONTINUE READING BELOW
If you make qualifying purchases, you can earn points by downloading the Fetch Rewards app on your smartphone. After that, you take a picture of your receipt.
Also, you can cash in your points for prizes like restaurant and store gift cards. Fetch Rewards works with various retailers and brands, making it convenient for different consumers.
10 Things to Know Before You Sign Up on Fetch App
1. How does the Fetch App work
Fetch Rewards requires a free account and the app, which can be downloaded on Android or iOS devices. You are to sign up with your name and email address. Or, you can choose to use your Google or Facebook account to sign up.
After downloading the Fetch Rewards app, your first step is to photograph your supermarket receipts. Make sure the receipt is visible and that all of the information can be seen, including the name of the business, the date, and the products bought.
Advertisements
CONTINUE READING BELOW
Your transaction will be analyzed by Fetch Rewards, and you'll earn points depending on the number of participating goods you bought. The quantity of points you get is calculated by the app's algorithm. The Fetch App compares the items on your receipt with qualifying brand and product entries in their database.
In the app, you can earn points by purchasing certain items and brands via Fetch Rewards. Depending on what you purchased, the points you earned can be worth more or less.
The point value of certain items may be greater than that of others, and additional points may sometimes be offered as part of a promotion. If you save up enough points, you can get cool stuff.
Fetch Rewards' main appeal is its gift card selection, which includes such names as Amazon, Walmart, Target, and Starbucks. You can check out the rewards available on the app and choose the one you like.
Advertisements
CONTINUE READING BELOW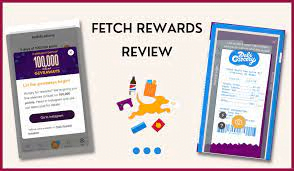 2. You Can Use Fetch With Any Grocery Store
Another thing you need to know about the Fetch Reward App in 2023 is that any grocery shop accepts it. The program is compatible with receipts from many other types of businesses, not only supermarkets. Stores like Wal-Mart, Target, and Costco, among many others, are often featured.
You can scan your grocery shop receipts with Fetch Rewards, whether it's a local or nationwide grocery store. If you want to be sure that your usual supermarket is on the list of those who participate, you should make sure to check the app often.
3. You Can Get up to 1000 points Which is Equal to $1
As of now, the rate for Fetch Rewards points is $1 for every 1,000 points although there are cases when it's worth less. The amount of points required to redeem some popular gift cards has just been changed by Fetch.
Advertisements
CONTINUE READING BELOW
It now takes 28,000 points, for instance, to purchase a $25 Amazon gift card. The previous points you can get are 25,000 points.
4. You Can Accumulate Points In 5 Different Ways
There are several ways in which you can earn points on the Fetch Rewards App. The most common way to earn points is through Fetch's Specific Offers. You can locate the Specific Offer is located on the Discover tab.
Special Offers have been expanded upon in Fetch. To get extra points, just provide a receipt that contains a qualifying purchase. This is a quick method to earn 1,000 to 5,000 points or around $1 to $5.These limited-time promotions provide 250-5,000 additional points, but they also come with limitations.
For instance, there might be a deadline on the time limit you need to purchase an item. Or there may be restrictions on the number, size, or taste of items you could buy that would make you eligible.
Advertisements
CONTINUE READING BELOW
Sometimes, these special offers require that you have to shop at certain stores like Walmart or Amazon to qualify for some incentives.
Another way you can accumulate points on the Fetch App is to purchase from a specific brand that offers bonus points. You can find these deals in the app and use them to get points faster. Fetch has partnered with more than 300 businesses, making it easy to accumulate points with every purchase you make.
Joining brand-specific loyalty programs for access to members-only discounts and perks is another way to earn points. An example is the prescription offer from GoodRx. As a GoodRx member, you can get at least 1,500 Fetch points when you fill a prescription and save money.
5. Rewards Points for Fetch Do Eventually Expire
If you haven't logged into Fetch in over 90 days, your points will be deleted. When a user has not redeemed any points, used their GoodRx card, or scanned any receipts, their account is considered inactive. Note that, before your account loses points due to inactivity, Fetch will send a reminder to you.
Advertisements
CONTINUE READING BELOW
6. Fetch Accepts Electronic Receipts
If you do a lot of online shopping, you can take advantage of Fetch's eReceipts digital eReceipt program. To join and earn points for online purchases, you'll need to link your Amazon or email account.
Stores like Walmart and Target as well as Shipt, Costco, and Instacart are part of the participating stores. When you use the app and choose the blue eReceipt option, Fetch will check your account for any electronic receipts. However, you should note that these receipts cannot be scanned in from images or paper copies.
7. There is a Minimum Number of Points Required to Redeem
To get incentives from rewards, you need to accumulate a certain amount of points. To start redeeming points for prizes, you will need to have a total of at least 3,000.
Advertisements
CONTINUE READING BELOW
Gift cards of $10, $25, and $50 are available for first-time point redemption. In the future, you can trade in your points for gift cards worth $3 or $5.
8. Fetch Makes Use of the Data Found on Your Receipts
Fetch Rewards will evaluate your purchases and give you points based on the data found on your receipts. The Fetch Rewards app scans your receipts.
After scanning, the program's algorithm automatically pulls out information like the shop name, the date of purchase, and the products you bought. After collecting this data, some brands and goods will be evaluated for point eligibility.
Fetch Rewards protects its users' privacy by masking their receipt information. Your information is not stored or shared unless you specifically authorize it. Market researchers can use receipt information to study things like customer habits and purchasing patterns.
Advertisements
CONTINUE READING BELOW
9. You cannot use fetch points as real money
While your Fetch prizes points have no monetary value, they do have tremendous value in the form of incentives. While points cannot be exchanged for cash, you can use them to buy a variety of great prizes including gift cards to well-known stores.
You can shop at the stores listed on the gift card without using any of your cash. Fetch Rewards points can be redeemed for gift cards and other benefits if you get a certain number of points.
You can make the most of your money-saving potential by combining Fetch with a cash-back app such as Ibotta. It's possible to get benefits from both applications by scanning the same receipt.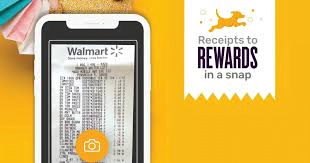 10. There is a Restriction on the Number of Points You can Upload Within Seven Days
Advertisements
CONTINUE READING BELOW
There is a 7-day period limit on the number of receipts that can be uploaded to Fetch Rewards. The limit is currently 35 receipts. This restriction is in place to prevent unfair exploitation of the receipt scanning capability and to promote responsible app use.
Fetch Rewards has instituted this limit to protect the reliability of the rewards system and to provide the best possible service for all users.
If you've already uploaded the maximum amount of receipts within the 7-day period, you won't be able to post anymore until the reset period begins again.
Conclusion: Fetch Rewards Review
The advantages of grocery shopping can be increased with the help of Fetch Rewards, which is both easy and enjoyable to use. Just by scanning your receipts, you can accumulate points toward different prizes, such as gift cards to well-known stores.
Advertisements
CONTINUE READING BELOW
Keep in mind that Fetch Rewards works with various grocery stores since it takes receipts from various retailers. Before you sign up for the Fetch Rewards app in 2023, make the most of it by familiarizing yourself with its features, earning potential, points, and so on.
I hope the points I made above are helpful to you when you decide to open an account with Fetch Reward App.