What is the DuckDuckGo business model? How does DuckDuckGo make money?
When people think about "search engines", most people immediately think of Google. But there are many other search engines, including ones that stand out, like DuckDuckGo.
So why does DuckDuckGo stand out? Well, unlike Google, which monitors what you search for, collects your data, and sells it to social media platforms (which is why you see ads for products you googled), DuckDuckGo doesn't do that.
In 2008, when Gabriel Weinberg started DuckDuckGo, Google had a pricing power of around 90%. This meant they were the world's most powerful search engine. It didn't stop Gabriel from starting DuckDuckGo. He never intended to start a search engine. He was only seeking to change his Google search results by introducing features like spam elimination and adding instant answers (Google results weren't as excellent back then). Wikipedia has also been incorporated, and privacy controls have been implemented.
Advertisements
CONTINUE READING BELOW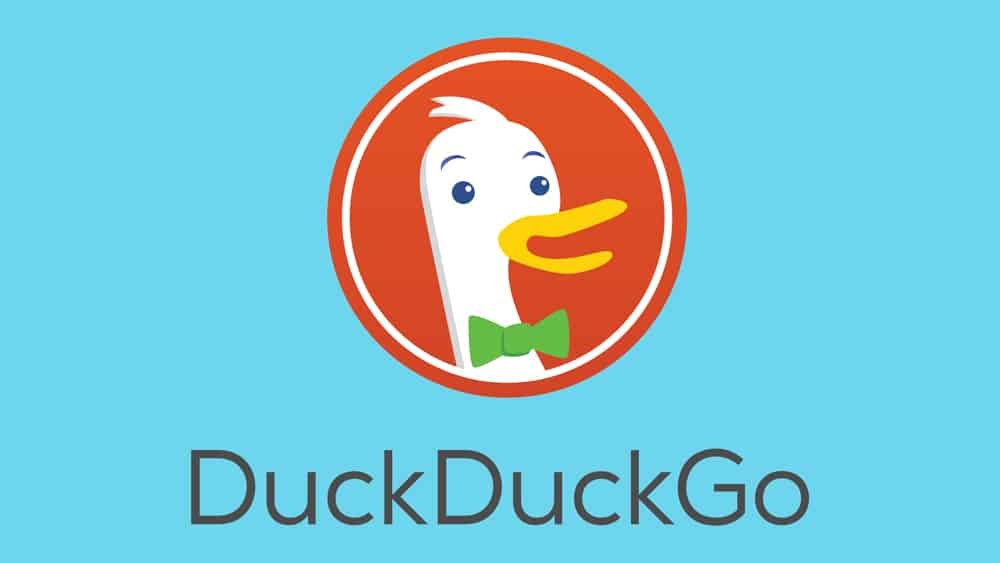 A business viewpoint was not on his mind when he launched DuckDuckGo. The thing is, he was only testing the waters to see if people liked it. The project has improved over the years, and by the end of 2010, users began using DuckDuckGo. Approximately 59,692 people were using the search engine every day.
DuckDuckGo's creator, Gabriel Weinberg, was able to secure $3 million through Union Square Ventures and a small group of investors in 2011 because of the company's growth and traction. He decided that DuckDuckGo's business model and unique selling point would be its emphasis on privacy. Despite common assumptions, search engines do not need to monitor or keep user data in order to generate revenue. Even if you don't have an account with Google, you're still being tracked.
"Google tracks you, we don't." DuckDuckGo's billboard took a dig at Google. And this move really helped them.
Advertisements
CONTINUE READING BELOW
DuckDuckGo vs. Google: Who Wins?
While DuckDuckGo's user base has risen over the years, it still falls short of Google's popularity.
Compared to Google's 5.6 billion daily searches, DuckDuckGo receives only 97 million daily searches as of October 2021. Also, did you know Google made $104 billion in "Search and other" revenue in 2021, which includes revenue from Google's search properties and ads on other Google-owned domains, including Gmail, Maps, and the Google Play app store? It's a good thing, though, that DuckDuckGo's yearly revenue has already exceeded $100 million. Although we don't know how much search advertisements contribute to Google's bottom line, it's safe to conclude that Google's search ad revenue is much more than DuckDuckGo's search ad revenue.
Google and DuckDuckGo have diametrically opposed views on privacy. Unlike DuckDuckGo's CEO, Gabriel Weinberg Gabriel, who believes that tracking users is a myth, Google's CEO, Sundar Pichai, supports the idea that Google collects user data and claims that it does so in order to make its services more helpful for the ordinary user. Well, I definitely doubt it's for your own good.
Advertisements
CONTINUE READING BELOW
What other things make DuckDuckGo better?
Like I mentioned before, DuckDuckGo doesn't save the IP addresses of their customers or any other personal information. So what's better than a platform that doesn't monitor every move? Mind you, there are other things that make this search engine special. Let's look at the differences between Google and DuckDuckGo.
1. DuckDuckGo lets you see profiles of people without leaving the search engine
What does this even mean? You can easily search for people's full profile details on DuckDuckGo. This means you don't even need to open the LinkedIn website to search for and get important information about a profile. In comparison to Google, they definitely have an edge. You can also do this with websites like Reddit, Quora, and many more.
2. It shows similar apps when you search for a particular app
Advertisements
CONTINUE READING BELOW
Did you know that if you search for an app on DuckDuckGo, other alternatives will pop up? The good thing is that if you click on the card on the carousel, you can easily get information about this app without even going to the AppStore. So, if you're tired of MS Word or Google Docs, then search for "Alternative to MS Word".
3. DuckDuckGo can shorten and expand URLs
Do you want to find out the exact website of a shortened URL? All you need to do is to go to the search bar and type "expand http://bit.ly/1tYrmaB?". You can do the same with long URLs too. If you want to shorten a long URL, all you have to do is type "shorten+the URL you want to shorten."
Advertisements
CONTINUE READING BELOW
4. You can generate strong passwords
So you want to create an account on a website but you can't think of an excellent website? Don't worry. Just go to DuckDuckGo and search for "generate XKCD-style password or any other style password.
5. You can check if other websites are down
If you cannot open a website, check to see if it is not opening elsewhere or just on your computer. There are websites like up.me that can check this, or you can simply use DuckDuckGo to search for "Is film-ish.com down for me?".
Basically, DuckDuckGo has so many features that make it far better than Google.
DuckDuckGo Business Model
Like every other search engine, this one has its own business model. The DuckDuckGo business model comprises the features that set them apart from other search engines and how they make money.
Advertisements
CONTINUE READING BELOW
In order to make money, DuckDuckGo relies on two different sources: keyphrase search advertisements and anonymous affiliate agreements with companies such as Amazon and eBay. To put it another way, they have formed a relationship with Amazon and eBay. But it wasn't until six years after they founded the company in 2008 that they began to see significant success, and they've been making money ever since without ever collecting any of your personal information.
Let's take a closer look at each of the revenue sources individually to gain a better understanding of them.
1. Ads Search
One of the things that make up the DuckDuckGo business model is how they make money. As stated earlier, this search engine makes money from search advertising. What does this mean? It means that whenever a user searches for a term, for example, "toasting machine," ads for toasting machines show up first before organic results. Now, they make money anytime someone clicks on the search ads that come before organic results.
Advertisements
CONTINUE READING BELOW
Yes, I know this seems similar to how Google makes money, but the thing is, Google makes more by collecting your data. The DuckDuckGo business model is very different. They want things to feel different every time you use the search engine. It's like you're using it for the first time.
You must wonder why I keep mentioning that feature. Well, what Google does is take your information and creative user profile and sell it to advertising companies that now bombard your apps and social media networks with ads. This means that if you search for a toasting machine, you will now be bombarded with toasting machine ads on your social media pages and in the apps you use for fun. This is exactly how Google is able to show you relevant ads.
Advertisements
CONTINUE READING BELOW
But this does have an advantage. Unlike Google, which already knows where you live and knows the nearest pharmacy to you, DuckDuckGo doesn't know your details, so they will likely give you irrelevant results.
To summarize, while both have their disadvantages, Google offers a prize in the form of your personal information. And don't even imagine that using Google's incognito mode will make things any better. However, while your information is still preserved, you will no longer be able to see it in your search history.
2. Affiliate Program Advertising
Apart from making money from search ads, the DuckDuckGo business model also allows this company to make money from affiliate advertising. The company is still open to making more money through other means that don't rely on just advertising.
Sadly, the non-tracking business partnership (affiliate advertising partnership) they have with Amazon and eBay has been the only and most successful money-making method they've had so far.
Advertisements
CONTINUE READING BELOW
How does this even work?
Anytime a customer browses through Amazon or eBay for a product and makes a purchase, DuckDuckGo makes some commission from it.
The good thing about this is that even though they make money from Amazon and eBay, they've stated that they have no plans and have never shared information about customers with Amazon and eBay.
This is DuckDuckGo's "Privacy Beyond Search" project.
They released a new version of the DuckDuckGo browser extension and mobile app on January 23, 2018. This means that DuckDuckGo's privacy protection will follow you around the web. The DuckDuckGo extension is available for Chrome, Firefox, and Safari. The DuckDuckGo App is available on iOS and Android.
So, the DuckDuckGo business model so far still has a good run. They have a successful operation of their business; they have sources of revenue, and they have a good customer base, which comprises people who would like to keep their privacy.
Advertisements
CONTINUE READING BELOW