Since it is Nigeria we are talking about here, it is imperative to ask, "What is the safest city in Nigeria?"
Whether you are a permanent resident, visitor, or intending visitor, this post will highlight all you need to know about the safest city in Nigeria.
Also, before the end of this post, you will find some safety precautions you should abide by if you stay or want to visit Nigeria at any point.
But why so much concern about the safest city?
The topic of this post already gives an insight that something is wrong. Maybe not some, but many things are indeed bad.
And it's about the deplorable situation of this country. Nigeria as a whole seems unsecured.
When people hear about the country, their minds go to:
Gunmen attack innocent travelers
Bomb blasts claiming lives and properties
Terrorists attack security installations
Bandits terrorizing different villages
Abductions of old, young, rich, and poor
Ritual killings for money and power
And many more…
Hardly will a day pass without a new incident report.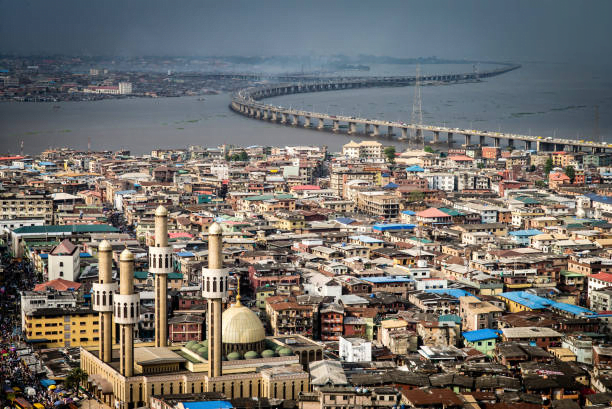 And what's the implication?
All these communicate insecurity not only to people in Nigeria but to foreigners.
Many people in the country are earnestly searching for the best opportunity to get out of the country, while people who would love to visit Nigeria are very mindful of the places they visit. If not, no one knows who could be the next victim.
.........................
So, if anyone needs to ask what is the safest city in Nigeria for any reason, it is understandable.
Is Nigeria safe to live in?
The country is experiencing a lot of insecurity cases at the moment. Even a location you consider the safest today may have a report of an obnoxious event tomorrow. But the probability is higher in some places than in others.
Furthermore, some locations like Borno State, Yobe State, Katsina State, and Zamfara State are the hotspots of terrorism and banditry.
These states, especially Borno and the Yobe States, have recorded the highest number of Internally Displaced Persons (IDPs) and killings owing to terrorist activities for some years.
Therefore, it is not advisable to reside permanently or visit these locations at the moment.
However, many states in Nigeria still experience a good level of tranquility. For example, states in the southwest, south-south, and some parts of the southeast are considered safe.
What is the safest city in Nigeria?
People still stay in Nigeria. Aside from that, many people still come to Nigeria for different purposes such as business, tourism, etc.
.........................
By 'safest,' we mean a great security measure provided by the state government, minimal level of violent crimes, absence of religious crisis, and a peaceful destination for tourists and investors.
However, it may be hard to establish one city as the safest. It would help if you considered many safe cities in Nigeria, and your chosen destination should be based on your goal.
Safest Cities in Nigeria
Below are some of the cities you can consider the safest destinations you can find in Nigeria:
1. Ibadan, Oyo State
This is one of the biggest cities in Nigeria. By geographical area, Ibadan, the capital of Oyo State, is the largest city in Nigeria. with an area of 3,080kmsq
Also, it is the third largest city by population after Lagos and Kano. As of 2021, Ibadan has a total population of 3,649,000
Aside from that, it is considered one of the safest locations in Nigeria. Nigeria is home to many people from different states, languages, and religions.
Generally, Ibadan has a moderate safety index compared to many other locations in the country. The crime rate is relatively low, and the increase in crime records over the past three years is also considerably low.
.........................
In addition, unlike many other locations, walking alone during the day attracts no abuse. That is, there is no fear of attacked. At night, however, walking where other people are is generally advisable.
Most importantly, cases of unprovoked attack due to skin color or religion are significantly low or unheard of in Ibadan.
If you are planning to relocate to Nigeria or visit Nigeria from another country, Ibadan is a great and safe destination to consider.
2. Enugu, Enugu State
Enugu is the capital city of Enugu State, located in the Southeast geopolitical zone in Nigeria. Also, this city is considered one of the safest locations in Nigeria.
The population of Enugu is mainly composed of people of Igbo origin. These people are not peaceful and welcoming, provided no one is considered a threat to them.
Enugu's landscape is filled with hills which facilitates the presence of cool weather in the city.
3. Ado-Ekiti, Ekiti State
Ado-Ekiti is situated in the Southwestern region of Nigeria.
Composed mainly of the Yoruba tribe, the peaceful nature has opened the door for visitors to reside or visit the city permanently over time.
.........................
The crime rate is significantly low—no fear of kidnapping or armed attack.
Also, the state is peaceful enough to enjoy your money. The accommodation is relatively cheap, and food items are not on the high side.
4. Osogbo, Osun State
Osogbo is the capital city of Osun State in Southwest Nigeria. It's considered one of the most peaceful places in Nigeria.
Osun State, which borders Kwara State to the north, Ogun State to the south, Ekiti and the Ondo State to the East, and Oyo State to the west, is generally peaceful.
Over the years, this state has been devoid of significant security breaches. Walking in the night attracts no fear, and the people, predominantly composed of the Yorubas, are generally peaceful.
In Osogbo, you hardly hear of a religious crisis, which is why Muslims and Christians have lived harmoniously. Many non-indigenous are permanently resident in Osogbo, going about their businesses and building their careers without any threat.
As a side attraction, the constant power supply in Osogbo constantly intrigues many people outside the city.
.........................
5. Akure, Ondo State
The capital city of Ondo State, Akure, is a safe location for permanent dwellers and visitors.
The cost of living in the city is relatively affordable.
Akure is calm and seldom records major issues bordering the security of lives and properties.
The people, who consist primarily of Yorubas, are welcoming. Also, visitors and non-indigenous find Akure as a location they can carry out their commercial activities.
6. Ilorin, Kwara State
Ilorin is located in the Northcentral geopolitical zone of Nigeria. Also, it is the capital city of Kwara State.
The city of Ilorin is calm and serene. Hardly will you hear of any threat to the peaceful disposition of the town.
The crime rate in Ilorin is considerably low. Also, it's a friendly atmosphere to start a family and raise children.
7. Calabar, Cross River State
Calabar, the capital of Cross River State, is the city that attracts hundreds of visitors from far and near every year – thanks, especially to the famous Calabar Festival.
.........................
The city of Calabar is not known to be volatile as compared to some other locations in Nigeria.
Also, Calabar is a city that compels visitors to visit again and again. This is because the city is clean and has attractive tourist sites to maximize its stay. Places like the historic Mary Slessor House, Kwa Waterfalls, and Slave Museum are sites you will love to check out when you visit Calabar.
8. Makurdi, Benue State
Although there have been security challenges around Benue State, Makurdi, the capital of Benue, has been relatively peaceful.
Specifically, the encroachment of the Fulanis into the farmlands in Benue State has often triggered violence on different occasions, but Makurdi is known to be calm and welcoming.
In Makurdi, the cost of living is not as high as so many other capital cities in Nigeria.
9. Lagos
Lagos is a state city, although Ikeja is the capital.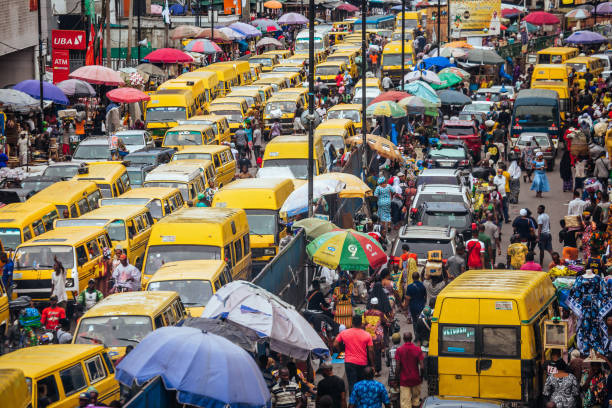 It doubles as the economic hub of Nigeria and the most populous state in the country.
In Lagos, you will find people from different walks of life living permanently or only visiting.
.........................
Although many may dispute this, Lagos is one of the safest locations to dwell in Nigeria.
This claim doesn't negate the fact that there are conventional criminal activities but considering the level of economic activities in Lagos and the population compared to other states, Lagos State's security measures in one to be reckoned with.
In Lagos, hardly will you hear about the religious crisis, bomb blasts, terrorism, and continued ethnic violence.
Additionally, the state authorities have already provided emergency helplines and installed CCTV cameras in strategic locations, and the street lights are usually powered at night.
Also, most estates and personal residences have security measures to keep intruders away from their vicinities.
General Safety Precautions in Nigeria
Nigeria is a beautiful place. You can permanently reside, carry out businesses and enjoy your vacation. The security issues renting the air now and then should not deprive you of maximizing your stay.
Although some areas are more volatile, and it's recommended you don't visit those locations, especially if you are not a native, these precautions will help you stay safe wherever you find yourself in Nigeria.
.........................
They include:
1. Respect Cultural Values
Nigeria is multicultural, with more than 250 ethnic groups and more than 500 languages. Whether you are currently residing in Nigeria, visiting, or planning to visit, make sure you respect the cultural values of the people in your location.
In essence, people in Nigeria are generally friendly but taking their cultural beliefs and norms for granted could spark rage, and the indigenous may find your approach unacceptable.
For example, understand how people in a location are greeted and respected.
2. Respect every individual's Religious Believe
Similar to the point above is the religious affiliations in Nigeria. Religion has been a major factor causing chaos at different levels in Nigeria.
The major religions in Nigeria are Christianity and Islam. And it would help if you understood that doing everything to respect other people's faith should be a priority to you. In other words, do not condemn anyone for their religious beliefs.
3. Avoid Election matters
Many parts of Nigeria are usually peaceful until the election period. Elections in Nigeria are very contentious because of the impunity that is perpetuated by people in government. This is not the case in Nigeria alone, as other countries worldwide also experience the same.
.........................
If you consider your safety in Nigeria a priority, be careful about how you involve yourself in political matters. In other words, respect other people's views and be courteous in your approach.
4. Avoid late night movement
Late-night movement in any part of Nigeria is generally not advisable. Why? While there may be no issue staying outside in the late hours of the day in some locations, consider that the surveillance technology in the country is not as advanced as what's obtainable in the developed countries of the world. And if anything happens, it is usually tough to trace.
Honestly, some places in Nigeria like Lagos have people get back home late from work (11:00 pm) and set out in the morning as early as 5:00 am
Conclusion
In this post, we've considered which city is the safest in Nigeria. While that may be hard to define, we highlighted nine towns known to have experienced a degree of peace over the years.
Generally, Nigeria is currently battling security challenges. Foreign countries usually warn their citizens living in Nigeria to avoid some locations, but some cities are fantastic places for many people in Nigeria.
.........................