In this post, we are exclusively talking about the best apps to download YouTube movies.
Aside from saving any YouTube video to watch later, you can also download any video of choice on your YouTube app for offline viewing anytime.
However, this does not negate the need for an app that helps download YouTube videos. Third-party apps don't just download like the YouTube download inbuilt feature; they download these videos to your file manager, where you can easily access all your videos without going back to your YouTube App.
So, throughout this post, we will discuss nine different apps you can start using today to download your movies without issues.
Legal Implication of Downloading YouTube Movies with Third Parties
According to Google (owner of YouTube), downloading a video to an external memory, even with a third party app is an infringement on copyright law.
Advertisements
CONTINUE READING BELOW
You are only permitted to legally download to your SD card or phone's internal memory if you are a YouTube Premium member, in a download-enabled country or they are the videos you uploaded.
Similarly, not only YouTube (Google as a parent organization) makes money from these ads revenue.
YouTubers responsible for the content uploaded on the platform also make money when ads are served on their videos.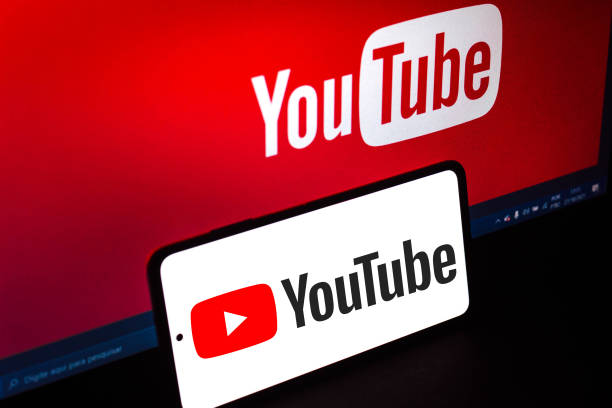 And if this is a source of livelihood for many of them, do you think they will not want you to watch their video as frequently as possible?
Of course, they want you around so that they can make money. Plus, when they make money, they are motivated to create more videos and make more money.
For these reasons, YouTube video downloading apps are not accepted on Google Play Store. To access them, you must go through their website to download the app.
Advertisements
CONTINUE READING BELOW
However, there are specific videos you can still download without any legal restraint. First, you can download the videos you own. Tha
It is, the videos you created need permission from nobody or entity before you download them. Secondly, you can download videos tagged "Creative Commons Reusable License" without violating the policy.
That said, downloading videos, copyrighted or not, from YouTube depends on you.
So, the following section details the apps you can use to download videos from YouTube.
Best Apps to Download YouTube Movies
Let's quickly consider in detail the apps you can utilize to download YouTube movies:
1. Videoder
This app is one of the best video downloaders because it is not only beneficial for YouTube movie downloads. You can also use it to download videos from Facebook, Instagram, and many other websites without paying a penny.
Advertisements
CONTINUE READING BELOW
On this app, video downloading and streaming are available in different formats.
In addition, there are quality options you can choose from, and you can also share videos directly from the app.
Plus, the interface is user-friendly, making navigation easy.
If you want a clearer view, you can download 4k videos from this app and play them on your Ultra HD device.
Also, you can batch download. Instead of downloading your videos or music one after the other, you can make a collection and download it all in just one click.
Similarly, you can download a whole YouTube playlist or select as many files as you want and download them at a go.
Most importantly, this app has a feature called the intelligent link detection tool. It's one of the best features of the platform. The app detects any link you copy, and the download button automatically pops up.
Advertisements
CONTINUE READING BELOW
Videoder also has outstanding features such as a variety of themes, night mode, built-in video player, and incredible download speed.
Another good thing about this app is that it is not only available on mobile but also accessible on PC, with the PC app, download music and videos from over 50 websites.
However, this app is not available on Google Play Store, but you can download it from their website.
How to download movies using Videoder:
Open the Youtube app and search for the video or mp3 that you want to download
Tap the share button and choose the Videoder app from the share menu.
Choose the quality in which you want to download
Select your download location and your network threads
To download Videoder:
Access the website
Click on "download" to download the Videoder apk
Watch the notification and once the download is complete, click on the notification to install the apps
For further details on how to install the app, go here.
Advertisements
CONTINUE READING BELOW
2. Newpipe
The next app among the best apps to download YouTube movies is Newpipe.
With this app, you can get the same experience on YouTube without the incessant ads disrupting your view.
As a result, you don't need a Google account to use it. Also. this app is an open source software, and it's not on Google Play Store
Aside from that, it is a lightweight app which means it's fast, small, power-saving, and consumes little data. In addition, every downloaded file is saved offline on your device.
On this app also, you can customize your download to your preference. By customization, we mean you have the liberty to:
Set title; erase the default title or edit
Choose which one to download between video, audio, or caption
Select the most suitable file format
Download the resolution you need
Downloading the app gives you access to other features such as:
Advertisements
CONTINUE READING BELOW
Background player means you can play your file in the background while you access other apps on your device.
Popup player; you can view videos whenever you like, irrespective of the page you are on. You can resize and move it to any desired location on your screen.
Bookmarks and local playlists where you can create your playlists and Mark your favorite videos.
History – watch the videos you saved again and access the videos you watch often.
How to Download YouTube Videos Using NewPipe
First, install the NewPipe application
Second, open the app and search for the video you wish to download
Next, select the exact video from the list of search results and click download
After that, choose your preferred quality and format from the options
Click Ok to have access to your download link
To download NewPipe, go to the website and click on the "Get NewPipe" button.
Advertisements
CONTINUE READING BELOW
3. Snaptube
Snaptube App by mobiuspace is an Android video downloader currently used by about 100 million users.
It possesses user-friendly navigation and interface.
Snaptube has many valuable benefits; on this app, you can download videos in multiple resolutions.
Also, if you prefer to stream or download.
If you prefer a light download that will minimize your storage space, you can have the opportunity to download 240p, 360p, and 720p videos.
And if you're looking for high-quality videos, you can go for any 1080p, 2k, or 4k videos.
Specifically, on Snaptube, you can:
a. Convert Videos to MP3
Sometimes you want to listen to your favorite music, but the only option available is the video. Snaptube will help you convert a music video to an MP3 format if that's your plight.
b. Enjoy the floating player
Just like the popup player feature in NewPipe, on Snapchat, you also can have your videos minimized while you access other areas of your device.
Advertisements
CONTINUE READING BELOW
To download videos on YouTube:
Install and open the app and select the YouTube mobile site
Search for your choice video from the search bar
Select the video and click on the download
Choose your preferred video quality and watch your video; start downloading
Downloading this app is straightforward.
Access the website and click the red download button to download the APK.
4. Vidmate App
This is one of the most renowned apps in the market. It's a dependable app when it comes to downloading YouTube videos.
It has a fast download speed. Additionally, you can customize the download speed rate and location in the download settings.
Also, you can play videos and music from its built-in video player and music player.
If you also want to hide your videos for any reason, you can do that on this app.
Advertisements
CONTINUE READING BELOW
Vidmate also supports different download qualities ranging from 240p to 4k videos. In addition, you can share these videos offline.
However, Vidmate is only available for Android devices, so Vidmate is not yet published on IOs and Windows.
Similarly, due to Google's policy, it's not published yet on Google Playstore.
To use Vidmate, you must download the APK file but don't worry; Vidmate is 100% safe.
How to download videos:
Just like others, install and open the app
After that, click on the YouTube mobile site
Search for your video in the search bar and click the red download button on the particular content you are interested in downloading.
Choose the quality options, tap 'download' and wait for your download to complete.
Ready to download Vidmate apo?
Visit the Vidmate website and tap on the download button
5. YT3 YouTube Video Downloader
YT3 helps to download files in MP3 and MP4 formats. It also has an uncomplicated interface for simple navigation.
Advertisements
CONTINUE READING BELOW
Additionally, the download speed is fast, and you can download from various quality options.
With YT3, you can also view music lyrics as you listen.
To start downloading YouTube videos through YT3 Video Downloader:
Install the app and launch it.
After that, search for a video you're willing to download
Choose either the MP3 or MP4 download option on the video's right.
Additionally, you can first preview the audio file if you want to listen to music before you make your download decision.
Also, for an easy download, you can share a video from your YouTube app to the YT3 application to download the video.
How to install YT3:
Visit YT3 website
Click on the black download button to instantly download the app.
6. InsTube
This is one of the best apps for you. With this app, you are assured of a fast-speed download.
Advertisements
CONTINUE READING BELOW
Also, this app is not limited to YouTube. You can download it from other platforms such as Vimeo, Instagram, and Twitter.
Similar to many others, you also have the liberty to choose the quality of the video to download.
In addition, you can download media files choosing your preferred format from various options such as MP3, MP4, 3GP, M4A, JPG, and PNG.
To establish your privacy, InsTube offers a video lock feature that helps you hide your videos and keep them for private use only.
Download YouTube video through InsTube following the steps below:
After installation, launch your app
Next, search for the video you want to download
Once you find the video, you wish to download, tap the download button and select the quality of choice.
Tap on 'fast download' and watch your video download.
To download the app:
Advertisements
CONTINUE READING BELOW
Visit InsTube website
Click on the yellow download button to download the InsTube app for free.
7. Dentex YouTube Downloader
It's one of the best free YouTube video downloaders with an easy-to-use user interface.
Also, it has filters to help you narrow your search for the best result. Plus, you can save the search result for future use.
Apart from that, if you want just the audio, it helps you extract the audio from a video.
Downloading a video through this app is relatively straightforward.
Once you are ready to download a video, select the video you want, and you will be presented with the format options available.
As soon as you choose your preferred format, the download will start.
Download Dentex Youtube Downloader here.
Conclusion
This is not an exhaustive list of YouTube video downloaders, but the ones we've listed in this article – the best apps to download YouTube movies – are some of the best you can find.
Advertisements
CONTINUE READING BELOW
Another good thing is that many are free and give you more features than just downloading videos.