In Nigeria, power bikes have come a long way. People used to think of them as vehicles for the young and reckless. Well, they might be. Or they might not be. But one thing is for sure; you can't get the excitement and thrill of riding a power bike with any other kind of car. Also, you can't deny that the machine is durable and works well.
Many Nigerians are starting to see how useful power bikes are, which is making the market for them in Nigeria bigger. Power bikes from brands like Suzuki, Honda, Kawasaki, Yamaha, BMW, Ducati, and Harley-Davidson are sold in Nigeria now.
Even though there might not be as many power bike dealers in Nigeria as there are regular motorcycle dealers, a good number of them still exist. Even more so when you get to Lagos, Calabar, Abuja, and Port Harcourt, which are all big commercial cities.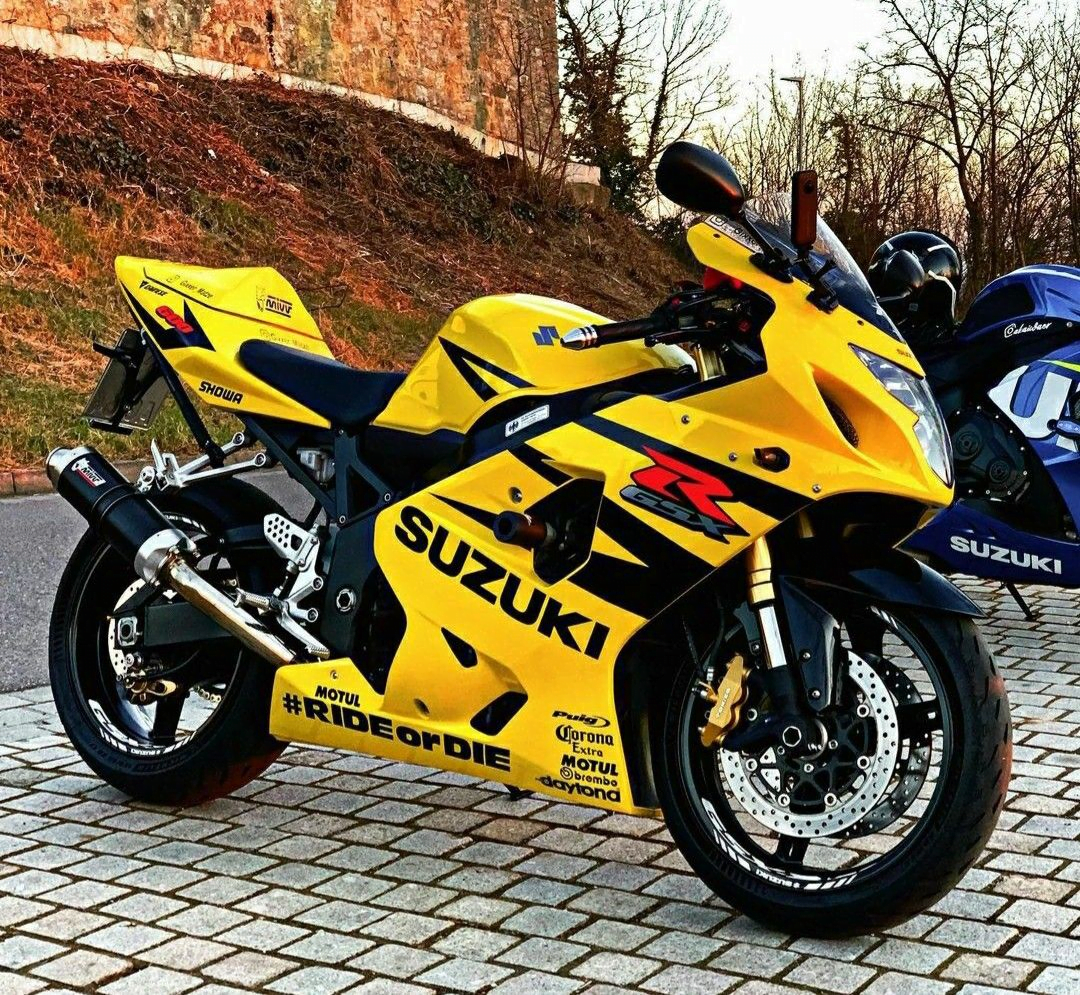 Advantages Of Power Bikes
Power bikes stand out, especially in Nigeria, because of a few things. A few of these things are.
1. Speed
You have already witnessed how fast power bikes are. Almost no power bikes cruise at the same speed that normal bikes move. It's not like they can't. But why would they do that when they can go even faster with a speed of up to 300 km/h?
When a machine goes as fast as this one, you know you'll get where you want to go quickly. But if you want to live on the edge, you know you can take it on the highway and move.
2. Safety
Most of the time, safety is a big concern for cars that go as fast as power bikes. When you're going fast, it's easy for things to go wrong and get out of hand.
Power bikes, on the other hand, are made to be as safe as possible. Balance and stability are already clear from the way their wheels are made and the way their frames are made.
But riders have to be careful too. It is a terrible and stupid idea to test your speed on busy roads. There are also special outfits that you should wear when riding a power bike to protect yourself in the event of an accident.
3. Durability
Power bikes are tough and built to last. Every part of a power bike is made to last as long as possible. One thing is for sure: if you buy a power bike for yourself, you won't have to go to a lot of mechanics.
4. Efficiency
Power bikes combine the speed of cars with the maneuverability of bikes. In Nigeria, this is always a good thing.
In a traffic jam, they can easily move around cars and other obstacles, just like bikes can. And just like cars, if you put them on a free road, you'll get where you want to go quickly.
5. Adventure
Power bikes are always fun, exciting, and full of adrenaline. The sound they make when they move, the wind blowing across your face and hair, and the sun falling on all parts of your body as you ride something you don't get every day. Riding a power bike is an adventure on its own.
Disadvantage Of Power Bikes
Here are some of the disadvantages of power bikes.
1. High Cost and Repairs
Power bikes are so expensive that not everyone can easily afford them. They are even more expensive than some cars.
Despite their high cost, they are common on the roads in Nigeria, but they are much less common than other cars. Because of this, their spare parts are hard to find, and it might cost a lot to fix if it gets faulty.
2. There's only room for two
Power bikes are different from regular bikes, which can fit up to three people. When you think about getting a power bike, know that you are only thinking about yourself or, at most, one more person.
3. Speed
The speed of a power bike is a double-edged sword. While its high speed can be an advantage, it can also be a disadvantage due to the risk of crashes caused by overspeeding.
Power Bike Brands And Prices
There are different power bike brands and models that you can buy. While some are cheaper, others are quite expensive.
You can also choose to buy used bikes to save cost. Here are some of the prices of different bikes in the market. These prices are just a guide and are subject to fluctuations based on the dynamics of money.
You may also like: List Of Top Cinemas In Abuja And Their Addresses And Prices
1. Brand New
These are tear rubber bikes that have never been used before. You can get brand-new bikes from dealers or online for the following prices.
Yamaha R6 – 4 million to 5 million Naira
Suzuki GSX-R600 – 4 million to 4.5 million Naira
Kawasaki ZX-6R – 4 million to 4.2 million Naira
Honda CBR600RR – 4 million to 5 million Naira
2. Second-Hand (Foreign Used)
These are second-hand power bikes that have been used only abroad. They are believed to be better performing because of the smooth roads in most developed countries where they are imported from.
Kawasaki 400cc Power Bike – 1.6 million to 1.85 million Naira
Kawasaki 600cc Power Bike – 700,000 to 1.1 million Naira
Kawasaki GPZ Power Bike – 800,000 to 920,000 Naira
Yamaha YZF 2011 – 2.5 million to 3.5 million Naira
Yamaha R1 Power Bike – 680,000 to 900,000 Naira
Yamaha R6 600cc Power Bike 2005 – 750,000 to 1.2 million Naira
Yamaha MT-03 2010 660cc Power Bike – 600,000 to 900,000 Naira
Honda 2002 900cc Power Bike – 2 million to 2.5 million Naira
Honda CBR 600cPower Bike – 750,000 to 1.1 million Naira
Ducati Monster 700cc Power Bike 2013 – 2 million to 2.5 million Naira
Harley Davidson 2014 Power Bike – 5.2 million to 6 million Naira
BMW S-Series – 3.5 million to 4.5 million Naira
BMW R-Series – 800,000 to 1.5 million Naira
Buell XB Series 2009 – 1.7 million to 2.5 million Naira
Qasa Qlink Power Bike 420,000 to 600,000 Naira
3. Second-Hand (Local Use)
These are second-hand bikes that have been used by other people in Nigeria. They are believed to have less value than foreign-used bikes because of the poor state of our roads. It is believed that they have more faults when compared to foreign-used power bikes.
Kawasaki 400cc Power Bike 2014 – 500,000 to N800,000 Naira
Kawasaki Vulcan 2010 Power Bike – 850,000 to 1.15 million Naira
Suzuki Gsxr 4000-600 Power Bike 2002 – 450,000 to 700,000 Naira
Sinoki Supra 150 Power Bike – 150,000 to 300,000 Naira
Haojin Power Bike HJ-150-50 Fabio – 150,000 to 300,000 Naira
Electric Power Bike – 300,000 to 480,000 Naira
Suzuki Epicuro Power Bike – 180,000 to 320,000 Naira
Yamaha YZF-R6 Power Bike – 120,000 to 320,000 Naira
Places You Can Buy Power Bikes
1. Dealers
There are a lot of power bike dealers in the country, and most of them are in the biggest cities like Lagos, Port Harcourt, etc. To buy a power bike, you would have to visit their stores in one of these cities. You can also buy from the office of the company that makes the brand you want to buy.
2. Online
You could buy a power bike online. Look at websites like Jiji and Olist, where you can see a range of options to buy from. People and maybe dealers post ads on these sites to sell power bikes of many different brands.
When buying online, you need to be extra careful, so you don't buy a stolen or broken motorcycle.
3. Peer to Peer
This is a more informal way to buy bikes, especially second-hand bikes. You can get linked to someone who wants to sell their bike through word of mouth from a friend or through social media advertising.
As with online buying, it is important to be careful and seek proper receipts and documentation of purchase in case the bike is stolen.
The edge this method has over online buying is that you can test drive the product to ensure that it meets your expectation before buying.
Conclusion
Now that you know some of the prices of power bikes and where you can get them, you can now start planning towards getting this amazing ride if you are into such.