London, the vibrant capital of England, is renowned for its iconic landmarks, historical sites, and bustling city life. Amidst the urban hustle and bustle, London also boasts a remarkable array of beautiful gardens and green spaces, providing solace and tranquility to both locals and visitors.
From meticulously manicured landscapes to wild and natural retreats, these gardens offer a refreshing escape from the city's fast pace. Join us as we embark on a journey through some of the best gardens to visit in London, where nature and serenity blend seamlessly.
1. Kew Gardens: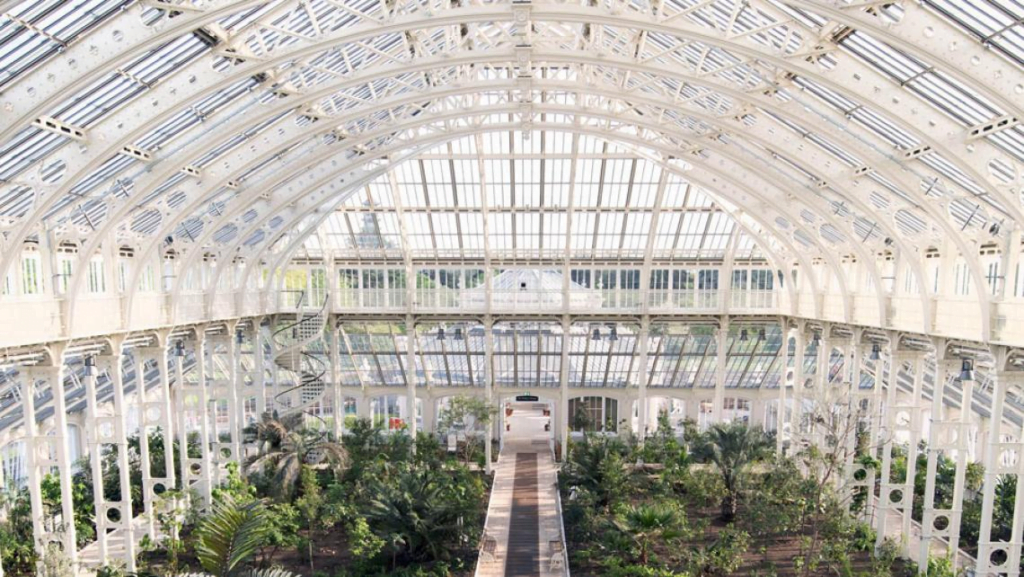 Located in southwest London, the Royal Botanic Gardens, Kew, commonly known as Kew Gardens, is an internationally acclaimed UNESCO World Heritage Site. Spanning over 300 acres, it houses an impressive collection of plants from around the world. Visitors can book Kew Garden Tickets and explore the iconic Palm House, an exquisite glass structure filled with tropical rainforest flora. The Princess of Wales Conservatory, the Temperate House, and the stunning Great Pagoda are also must-visit attractions within Kew Gardens. With its beautiful landscapes and diverse plant species, Kew Gardens is a true horticultural marvel.

When visiting the magnificent Kew Gardens, exploring its breathtaking landscapes and diverse plant collections can work up an appetite. There are many places to eat and shop at Kew Gardens which offers a wide range of delightful dining options and shopping experiences to enhance your visit.
.........................
2. Hyde Park:
Hyde Park, one of London's most iconic parks, offers a delightful combination of lush greenery, serene lakes, and grand historic monuments. Covering 350 acres, it provides an oasis of calm in the heart of the city. Within the park, you'll find the charming Italian Water Gardens, the peaceful Rose Garden, and the famous Serpentine Lake. Hyde Park is perfect for leisurely strolls, picnics, and even horseback riding. Be sure to visit the Diana, Princess of Wales Memorial Fountain, a tranquil water feature dedicated to the beloved Princess.
3. Richmond Park:
For those seeking a taste of wilderness within the city, Richmond Park is an absolute gem. Covering a vast expanse of 2,500 acres, it is London's largest Royal Park and a designated National Nature Reserve. The park is home to hundreds of free-roaming deer, ancient woodlands, and a diverse array of flora and fauna. Visitors can explore the peaceful Isabella Plantation, admire the captivating Pembroke Lodge, and enjoy panoramic views from King Henry's Mound. Richmond Park offers a welcome respite from city life and a chance to reconnect with nature.
.........................
4. Chelsea Physic Garden:
Nestled in the heart of Chelsea, the Chelsea Physic Garden is a hidden treasure brimming with botanical wonders. Founded in 1673, it is London's oldest botanic garden and holds an impressive collection of medicinal plants and herbs. The garden is organized into different themed sections, including the Pharmaceutical Garden, the World Woodland Garden, and the Garden of Edible and Useful Plants. Take a guided tour or simply meander through the picturesque pathways to discover the garden's rich history and diverse plant life.
Conclusion:
London's gardens offer an enchanting escape, allowing visitors to immerse themselves in the beauty of nature amidst the vibrant city. Whether you're a plant enthusiast, a nature lover, or simply seeking a serene retreat, these gardens have something to offer everyone. From the grandeur of Kew Gardens to the tranquility of Richmond Park and the historical charm of the Chelsea Physic Garden, each destination showcases the rich horticultural heritage of the city. So, next time you find yourself in London, don't forget to step into these delightful green spaces and experience the magic they have to offer.
.........................