When stories of people who have been scammed are told, they sound unbelievable. The bad eggs in these countries have devised different strategies to defraud unsuspecting victims of their money and other valuables.
And with the emergence of the internet, these criminals see it as a safe haven to hide behind the keyboard and commit all sorts of crimes.
According to studies, there were more than 260 million scams worldwide, and around €41.3 billion was lost in 2021. This is huge, and people should be conscious of how these criminals operate in different countries.
So in this blog post, we will be looking at the top ten scamming countries in the world so you can be wary when dealing with persons of such nationality.
Top 10 Scamming Countries
Here are the ten countries in the world that are known for scamming. They are discussed in no particular order.
1. Indonesia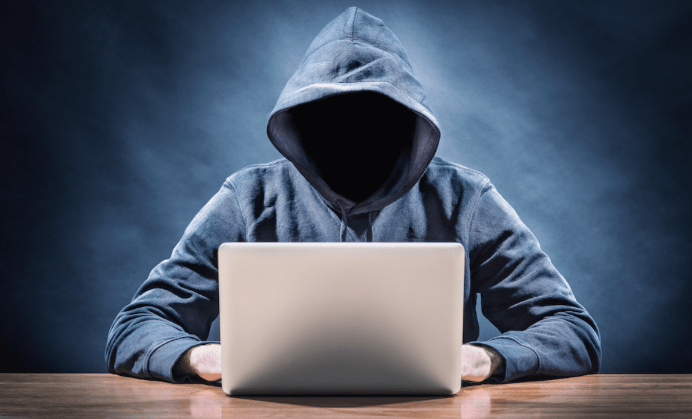 Indonesia is one of the most beautiful countries to visit, but the high rate of scammers smeared its chance of having a good reputation. It can be described as the den for scammers.
.........................
So if the country is on your checklist of countries to visit, bear in mind that it has a high scam rate and thread cautiously.
Even though Indonesia is the cheapest and closest country to India and Asia, you shouldn't pay your bills online there; it's not safe.
Indonesia's scammers are tech-savvy, using their knowledge to deceive people. They don't even need to know who you are to be able to make you lose your hard-earned currency.
Since the year 2000, the number of fraud cases has increased. For example, there are syndicate groups that defraud bank customers by illegally installing data-capture technology in bank computers.
Its fraud rate has made it one of the top scamming countries in the world.
2. Brazil
Brazil does not bear the nickname "scam capital of the world" for no reason. Con artists in the country have taken advantage of their beautiful women by using their pictures to deceive people, especially men.
There is a payment system in the country known as boleto. It is a system in which a bar code is printed on paper.
.........................
This system was made to fight the high rate of fraud in the country, but it became an effort in futility because scammers could rewrite these bar codes and redirect the payments elsewhere. This trick has made these swindlers more than $3.75 billion from this system.
Also, pickpocketing and kidnapping are different ways Brazilians make money. They kidnap people near foreign exchange institutions, and ransom is demanded before they can be released.
One cannot name countries that are known for scams without mentioning Brazil.
3. China
China being on this list is not surprising for a country that is the digital powerhouse of the world and well-advanced in technology.
When buyers place an order with a Chinese factory, they are expected to pay an initial deposit. The most common structure is to deposit 30% of the total money and pay the rest before shipping.
If the factory is a scam, it will take this deposit and never send the goods. They'll just shut down.
And if many people from other countries have paid the same initial deposit, it will be a sizable amount for them. And this type of scam is difficult to detect or trace.
.........................
Also another method the Chinese use to defraud others is the sale of fake products. This is similar to the "what I ordered vs. what I got" trend.
For example, a fraudulent company can decide to do a huge discount on their goods. Because people love discounts they will rush the offer. But wouldn't know it's a trap.
For this big discount, they need to be paid in full before they ship. Then, they send you something different than what you ordered online and disappear into thin air.
Chinese con artists also use phishing as a method of scamming people. A common line is, "I'm your husband's mistress."
Most women don't joke around with cheating husbands, so they click on the link immediately without thinking twice. The image(s) attached to these messages entice them to click on the link, which sends their information to the Trojan Virus without their knowledge.
Still, in the same China, there are hospital scalpers, especially in Beijing. These scammers make other people use a certain clinic for their medical care by spoiling the reputation of other clinics.
.........................
Then, they'll take you to a clinic of their choice, where they'll give you tests that aren't necessary and cost a lot of money.
Also, parents in China have their own experiences with these fraudsters. Agents trick them by saying they can help get their kids into college even if they have bad grades.
So all these made China gain a spot in the top ten most scamming countries in the world.
4. Romania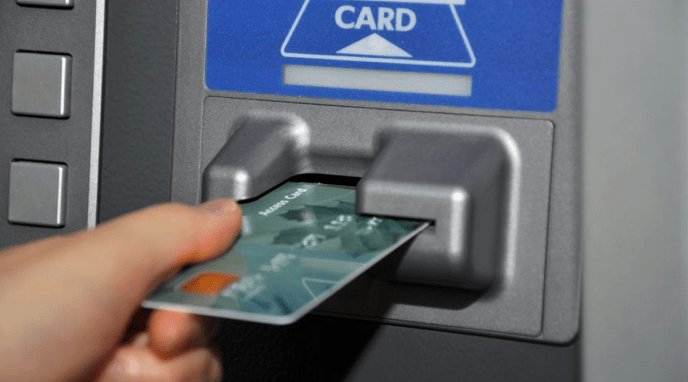 With the fall of communism, Romania became a poor and corrupt nation. The country has been in the news because of a long-term price drop, poverty, and corruption.
If you are always using dating sites or paying money online, you should be very careful because these are avenues through which you can be easily defrauded in Romania.
Scammers have also been known to take advantage of people through phishing and selling things that don't exist.
Also read: 10 Safest Countries In The World With The Lowest Crime Rate
5. Philipines
The Philippines shouldn't be on your list if you've never been to a foreign country. Unfortunately, people will come up to you on the streets of the Philippines out of the blue and say you look familiar.
.........................
This is a common way to trick people that are not familiar with their mode of operation.
They even go as far as deciding to take you on a tour so you can see different places in the country, but that is often a trap. And if you accept such help, you may end up being robbed or kidnapped.
Also, you shouldn't lose your guard even in the taxi. Even when you tell the driver the area you want to visit, they can go in the opposite direction and ask for ten times more than the initial agreement for the ride.
Dating or romance fraud is also common in the country. These scammers want your money and are ready to fabricate any story just to get to it.
In addition, people are scammed through bank transfers and fake job offers. These job offers usually have links to click on before you can apply.
These fake job ads promise mouth-watering salaries and ask for either an application fee or a training fee. In some cases, questionnaires would be sent to the applicant. This gives them a chance to get your identity to commit fraud.
.........................
6. Venezuela
Since the Venezuelan economy collapsed, there have been a lot of fraudulent activities in the country, from fake online dating profiles to fake government bonds etc.
Kidnapping is rampant. Criminals pay housekeepers for keys to foreigners' homes so they can kidnap their children.
And many people fear filling out questionnaires and surveys because they are avenues or scammers to get contact information about family members.
Also, carjacking is very common in the country. Sometimes they wave people down or hit their cars from behind. They even go as far as setting up fake police checkpoints.
Equally, wear as little jewelry as possible when walking around, especially expensive watches or cameras.
And only use ATMs in well-lit public places to avoid being targeted by street gangs.
Even airports and their environs are not safe. Some of these crimes are committed by people in uniform, so be careful of anyone who walks up to you.
7. South Africa
Phishing attempts have been recorded all over the country. This is to get people to reveal personal information like bank account information, social security numbers, etc. So it is best to pay with cash while in South Africa than with your card.
.........................
People also pose as fake real estate agents to take advantage of people who have little knowledge of the industry.
These criminals can make fake contracts and ask the clients to deposit a large sum of money as a security deposit for the property. And after the deposit has been made, you will not hear from them again.
Another area scam that is rampant in South Africa is football. "Scouts" come up to players and say they've seen their skills and want to sign them. They often give documents that look real, from the South African Football Association (SAFA).
Players will be asked to pay a lot for their gear, food, lodging, and transportation and will be told that they will get "ten times" as much back when they are signed. These are all a ploy to defraud an unsuspecting person.
8. India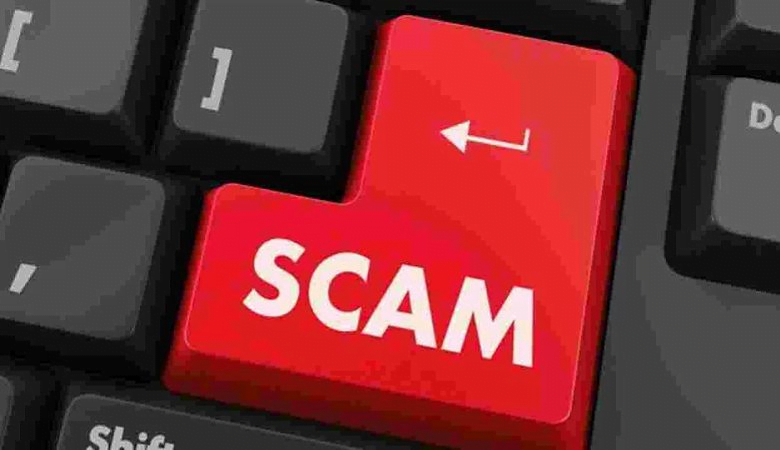 Wallets and UPI have taken over India's digital payment system. Since the National Payments Corporation of India(NPCI) started UPI in 2016, it has changed how people make payments.
.........................
But while making payments easy for new businesses to start up, it also makes it easier to defraud others.
Even, some taxi drivers try to deceive people by saying they don't know how to get to their hotel. In a bid to take them to more costly hotels.
The fact that rubies can be brought in without paying duty is also a problem. A gem salesman can approach foreigners and convince them to buy worthless gems.
You'll be told to bring them under duty-free and sell them for more to one of his fictional partners in their native country. It's only a ploy to rip you off.
9. Pakistan
There are many military frauds in Pakistan. Scammers pretend to be military members on online dating and social media sites. They form relationships with people only to steal their photos, which they then use to deceive others.
They now pretend to be soldiers stationed in Pakistan to get you to send money to them. These criminals put viruses on people's computers to gain access to their personal information thereby blackmailing them to send money to them.
.........................
10. Nigeria
Out of the many ways scammers operate in Nigeria is by stealing credit cards. This is followed by the selling of gold, online dating, fake documentation and inheritance transfers, fake contracts, kidnapping and robbery, employment scams etc.
They take advantage of people looking for love by pretending to be potential partners on dating sites and social media. They play on people's feelings to get them to give money or gifts.
They might also tell you that they have a lot of money in their bank accounts or that they inherited a lot of money from their ancestors but can't access it because of government rules in their country.
When you hear this, know that the person is a scammer.
Bottomline
These are the top ten scamming countries in the world. It is necessary to know the tricks and methods they use to defraud others for your safety. This will save you a lot of negative experiences, so you don't become yet another victim.
.........................