Reviewed by Soliu.
If you plan to visit Kano on your next trip, some of the interesting places to go in Kano are the Emir's Palace, which is a living museum of Nigerian history and a symbol of the city's traditional heritage, the Kano City Wall, Gidan Makama Museum, the Kurmi Market, etc.
There are numerous places to go in Kano. Read on as I'll reveal more in the course of this article. Kano, a bustling metropolis in Northern Nigeria, is not just another dot on the map; it's another travel destination that captivates the hearts of visitors with its rich history, culture, and welcoming local community.
Kano is often regarded as Nigeria's cultural hub; this fascinating city offers a kaleidoscope of experiences that range from ancient to modern, traditional to cosmopolitan.
In this article, we will take you on a whirlwind tour of places to go Kano and the must-see spots. You'll get a comprehensive overview of what makes Kano truly incredible and worth visiting.
.........................
Incredible Places to go in Kano
1. Emir's Palace
The Emir's Palace, also known as the Gidan Rumfa, is more than just a grand architectural feat; it is the beating heart of Kano's traditional society.
It was established in the 15th century. The palace serves as the home of the Emir of Kano, the ceremonial and spiritual leader of the city. Visitors are often left in awe by its intricate designs, the attention to detail in its wooden carvings, and the immense courtyards that tell tales of Kano's rich history.
It's not just a residence but also a symbol of the city's historical power and cultural richness. The palace holds annual events and ceremonies integral to the community; it reflects the longstanding traditions that have shaped Kano for centuries.
2. Gidan Makama Museum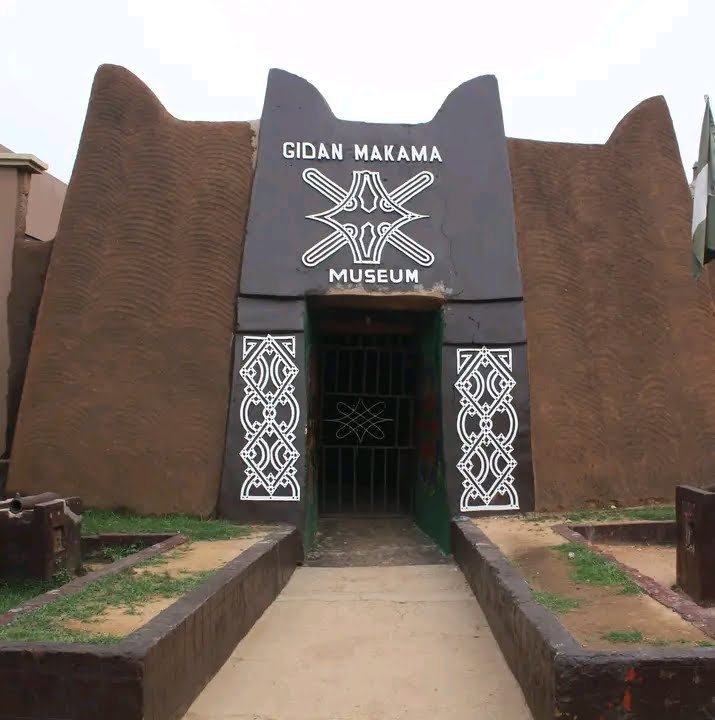 If you want to dive deeper into the heritage of Kano, the Gidan Makama Museum is one of the must-visit places to go in Kano. The museum is a collection of artifacts, traditional crafts, and historical documents that bring the past to life.
.........................
The museum showcases the rich tapestry that forms Kano's cultural identity, from ancient weaponry and royal regalia to musical instruments and traditional textiles.
The Gidan Makama Museum offers guided tours that provide insights into various aspects of the city's history, from its founding to its role in the trans-Saharan trade. Each exhibit is a chapter in the story of Kano. This makes the museum an enriching experience for history buffs and curious travellers alike.
3. Kano City Wall
Last but certainly not least, the Kano City Wall is another cultural landmark that cannot be missed. Erected as a defensive structure in the late 11th century, the wall has stood the test of time, bearing witness to the various epochs that have shaped the city.
It stretches for approximately 14 kilometres; the wall once enclosed the entire city, providing protection and delineating the boundaries of Kano.
The Kano City Wall was a feat of engineering for its time. It was constructed using mud and laterite; it represented the ingenuity and resourcefulness of the people. More importantly, the wall signifies the strategic importance of Kano as a trade and cultural centre during its heyday.
.........................
4. Kano Zoo
If you want to experience the natural world within the city, the Kano Zoo is the place to be. It houses an impressive range of flora and fauna; the zoo offers an enlightening day out for families and nature enthusiasts alike.
From local species such as the African Elephant and Nile Crocodile to exotic birds, the zoo serves as a sanctuary for wildlife in an urban setting.
What makes the Kano Zoo special is not just its animal exhibits but also its commitment to conservation and education. Signage and guided tours provide visitors with valuable insights into animal behaviour.
5. Tiga Dam
Tiga Dam is located on the outskirts of Kano; It is the perfect getaway for those looking for some outdoor fun. Popular activities in Tiga Dam include boating, fishing, and even jet skiing for the more adventurous.
Beyond recreational activities, Tiga Dam also serves a vital role in irrigation and power generation, making it an essential fixture in the region. Its scenic beauty and the range of activities available make it a popular spot for weekend retreats.
.........................
6. Falgore Game Reserve (Not Falagada Park)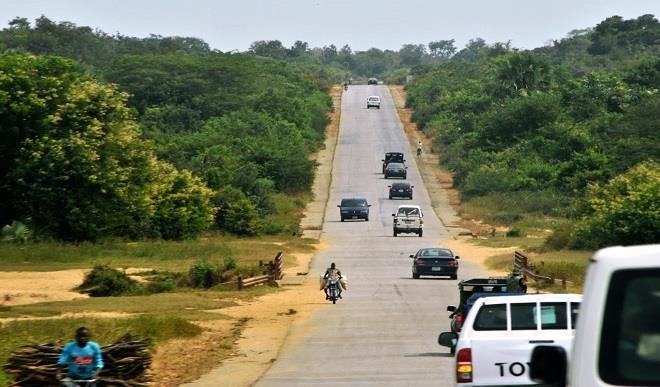 If it's natural beauty you seek, Falgore Game Reserve is a must-visit. This conservation area provides a habitat for various wildlife species, including antelopes, monkeys, and various bird species. It's the perfect spot for eco-tourism.
The reserve offers safari tours, nature walks, and even camping options for those who wish to immerse themselves in the wilderness. It's not just a place to visit; it's an experience that connects you with nature in its purest form.
7. Kurmi Market
One of the oldest markets in Africa, Kurmi Market is a bustling epicenter of trade and culture in Kano. Though it has roots dating back several centuries, the market is anything but antiquated.
It offers an array of goods that are sure to delight any shopper. You'll find intricately designed textiles, handmade leather goods, spices, and traditional medicines in the Kurmi Market.
You can buy almost anything at the Kurmi market. Whether you're looking for authentic souvenirs, traditional crafts, or everyday essentials, you'll find them in Kurmi Market. The market is not just a place to shop; it's a place to immerse yourself in Kano's local culture and traditions.
.........................
8. Ado Bayero Mall

In contrast to the traditional atmosphere of Kurmi Market, Ado Bayero Mall offers a modern shopping experience. Named after one of Kano's most respected emirs, the mall is the city's premier location for entertainment and shopping.
Ado Bayero Mall has become a focal point of modern life in Kano, with numerous retail outlets, restaurants, and even a cinema now a part of it.
Entertainment and shopping converge seamlessly at Ado Bayero Mall. If you want to catch the latest movie, dine in a contemporary restaurant, or enjoy some retail therapy, this mall offers everything in a comfortable and secure environment.
9. Sani Abacha Stadium
It is named after Nigeria's former head of state. The Sani Abacha Stadium is more than just a sporting arena; it's a venue that unites the community through various events. While football matches are the most frequent occurrences, the stadium also hosts concerts, political rallies, and even religious events.
As one of the largest stadiums in Nigeria, it serves as a communal space that fosters unity and showcases the city's modern infrastructure. When you visit, you're not just watching an event but becoming part of Kano's vibrant community.
.........................
10. Bagauda Lake
Bagauda Lake in Kano, Nigeria, is a beautiful destination for nature lovers and bird watchers. The lake is located on the outskirts of the city, and it is surrounded by lush vegetation and picturesque views.
The lake also has various bird species, including kingfishers, egrets, and herons. Visitors to the lake can enjoy bird watching, hiking, and picnicking. There is also a restaurant on the lake that serves local cuisine.
11. Kofar Mata Dye Pits
The Kofar Mata Dye Pits in Kano, Nigeria, are a fascinating and historic destination. These pits are a centuries-old dyeing site where local women have used traditional techniques to dye cloth for generations.
The pits are made from clay and are filled with different colours of dye, which the women use to dye cotton cloth into different colours. Visitors to the pits can observe the dyeing process, learn about the history of the pits, and even purchase some colorful cloth.
12. Dala Hill
Dala Hill is believed to be the original site where Kano was founded. The hill offers a broad view of the city and serves as a location for cultural rites.
.........................
Dala Hill in Kano, Nigeria, is a different destination from Dala Hill in Dar es Salaam, Tanzania. Dala Hill in Kano is located in the ancient city of Kano, and it is home to a traditional Hausa settlement known as the Dala Hill Hausa Settlement.
The settlement is a living museum that showcases traditional Hausa architecture and culture. Visitors to the settlement can see traditional houses, try local cuisine, and purchase traditional crafts and textiles.
Other Places to Visit in Kano
Yahuza Suya Spot: Spicy meat delight
Bristol Palace Hotel: Nightlife and luxury combined
Kano Literary and Arts Centre: A hub for aspiring writers, poets, and artists, the centre offers workshops, readings, and exhibitions.
Bayero University: A leading educational institution.
The Creativity Court: An art centre dedicated to nurturing local talent through exhibitions and workshops.
Murtala Mohammed Library: Offers an extensive collection of books and a quiet environment, this library is ideal for research and study.
Fun Things to do in Kano
Visit the Kano Zoo, which features various animals, including lions, crocodiles, and monkeys.
Tour the Kano State Museum, which has exhibits on the history and culture of Kano.
Ride a "danfos" (rickshaws) around the city to experience the sights and sounds of Kano.
Explore the Gandun Albasa Market, a sprawling outdoor market selling everything from traditional clothing to spices and household goods.
Visit the Kano Crocodile Pond, home to hundreds of crocodiles you can feed and take pictures with.
Visit the Kofar Mata Pottery Center, where you can watch artisans make traditional clay pots.
Take a horseback riding tour of the Dala Hills, where you can see amazing views of the city.
Enjoy a relaxing boat ride on the Dala River, which winds through the city.
Interesting Facts about Kano
.........................
Kano is home to the second oldest university in Nigeria, Bayero University Kano.
Kano is one of the largest industrial cities in Nigeria, with a thriving textiles, tanning, and ceramics industry.
The Kano Museum is one of the largest and most comprehensive in West Africa, with exhibits on history, culture, and natural history.
Kano was once the commercial centre of the trans-Saharan trade route, and the city grew rich by exchanging gold, salt, cloth, and other goods.
Kano was one of the first cities in West Africa to adopt Islam, and the city has a rich Islamic heritage that is still evident today.
Kano is home to the world's most extensive collection of ancient Hausa manuscripts, preserved in the city's historic libraries.
Kano has a vibrant food culture, with dishes such as Suya, Mai Shai, and Kunu.
Kano is home to the largest weekly market in West Africa, known as the Kantin Kwari Market.
Kano is home to the "Old City," a historic neighborhood with narrow, winding streets preserved since the 16th century.
Kano has a robust community of traditional medicine practitioners known as "Babban Bature."
The city is surrounded by the Dala Hills, a range of rocky hills inhabited for centuries.
The Kano River flows through the city, and the famous Kofar Nassarawa bridge crosses the river.
The Wase Hill is a landmark on the outskirts of Kano, known for its prehistoric rock art.
Vast savannah plains surround Kano and are home to various wildlife, including lions, antelopes, and elephants.
Conclusion
.........................
We have a comprehensive guide to the incredible places to go in Kano, Nigeria. Kano is an incredible place to visit, with various activities and attractions to suit all interests. Whether you're looking for history, nature, or culture, Kano has something for everyone.
Whether you're a first-timer or a returning traveler, this guide must have provided you with all the information you need to make your Kano trip unforgettable.
That's the much I can take on the topic. Do you think there's somewhere I didn't include? Let me know in the comments box. Remember to share with friends.