Are you planning to spend some time in Ghana and wondering if there are fun places to hangout in Ghana? There are so many fun places to hangout in Accra with friends and family, you are guaranteed to have fun.
Accra is the capital of Ghana, filled with millions of people. In Accra you can visit many places like the Kwame Nkrumah memorial park, Labadi beach, National Museum and many more. You can also visit the markets and get good items, visit 5 star restaurants for good food, coffee and engage in a host of other activities. Bow leta talk about the top hangout spots in Accra, Ghana.
1. Movenpick hotel
The Movenpick Hotel is a 5-star hotel in Accra with a lot of facilities and services to cater to your needs ranging from the complimentary Wi-Fi and breakfast, you'll enjoy a safe environment with royalty treatment. This hotel has an art gallery that showcases more than 2,000 original Ghanaian art pieces for lovers of art to look through and appreciate a restaurant that offers lots of mouth-watering dishes, and an Emporium for guests to shop for various items including clothes, hair, etc. This makes Movenpick hotel a great place to hangout in Accra.
Advertisements
CONTINUE READING BELOW
Related: 15 Mind Blowing Fun Places to Hang out in Abuja
2. AM:PM
AM:PM is a restaurant that offers two different sections, The AM where you get served some American style breakfast and some other morning favorites like waffles, and cakes.
The PM is the evening session, when the sun goes down you get some good burgers and chicken wings and some juicy cocktails.
Whether at morning or night, AM:PM is a fun place to hangout in Accra with friends.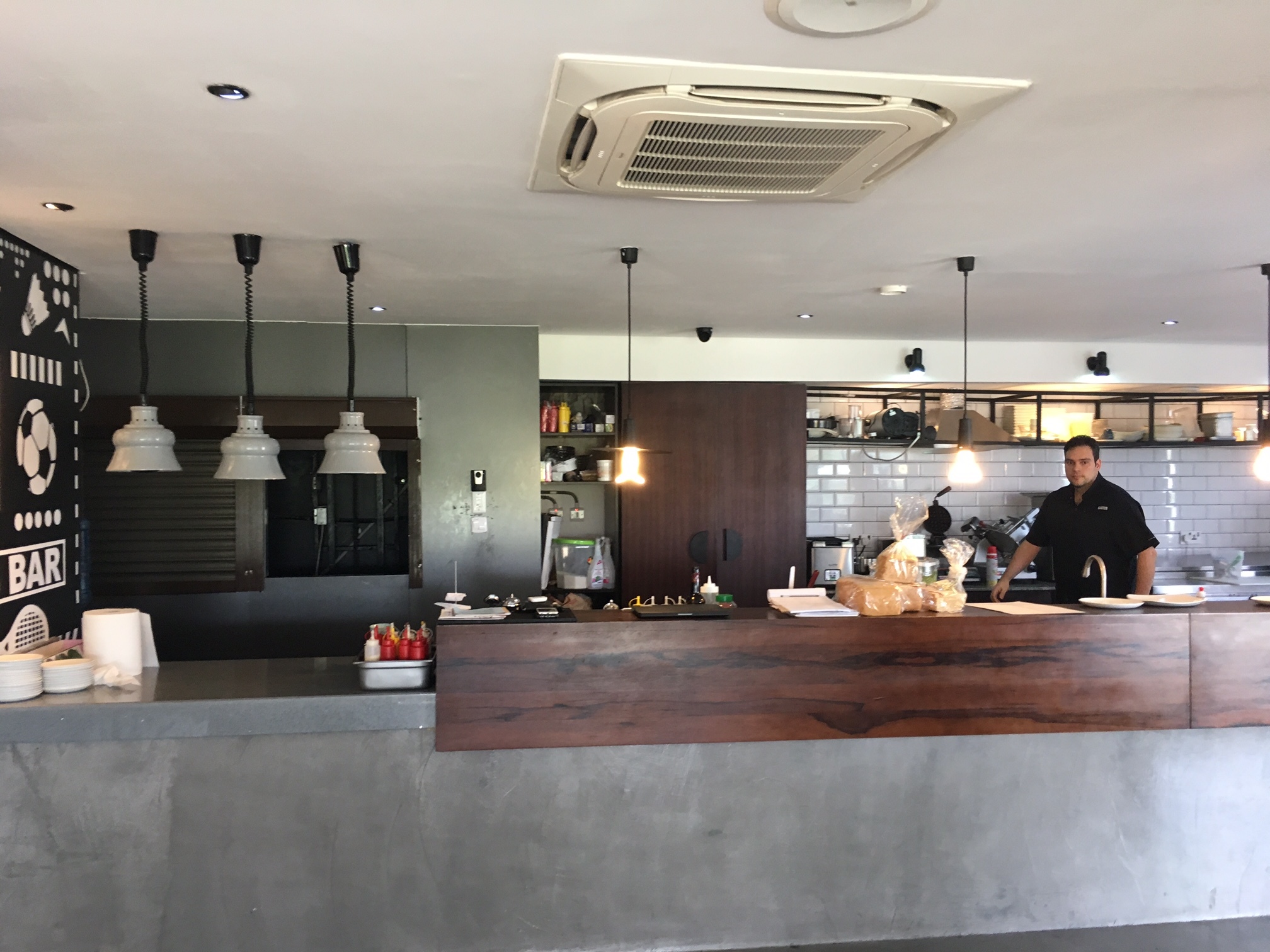 3. Rock stone's office
Rock stone office is a lounge and pub located in cantonment located behind Ghana police headquarters, this fully stocked bar offers a wide range of wines and spirits. This lounge is the perfect venue for a drink with friends, night out, or after work drinks.
Advertisements
CONTINUE READING BELOW
4. Firefly Lounge bar
Firefly lounge bar just like this name implies is a lounge and bar at 11th Lane Embassy opposite Former American embassy.
5. Sai wine and champagne bar
Sai Bar is a wine bar that serves different kinds of wines, this bar caters to couples and group of friends based on their seating arrangements. It is aesthetically pleasing and would be nice for you if you're someone who likes to take pictures. The wine menu is filled with exotic wines from all over the globe and they also serve delicious snacks and sandwiches which makes it a fun place to hangout in Accra.
6. Cafe kwae
Cafe Kwae is located at one airport square, Ground Floor, Airport city in Accra. Enjoy the wide range of breakfast options like sandwiches, salads, tea and many more from the menu and some good coffee. This spot is perfect for a meet up with friends.
Advertisements
CONTINUE READING BELOW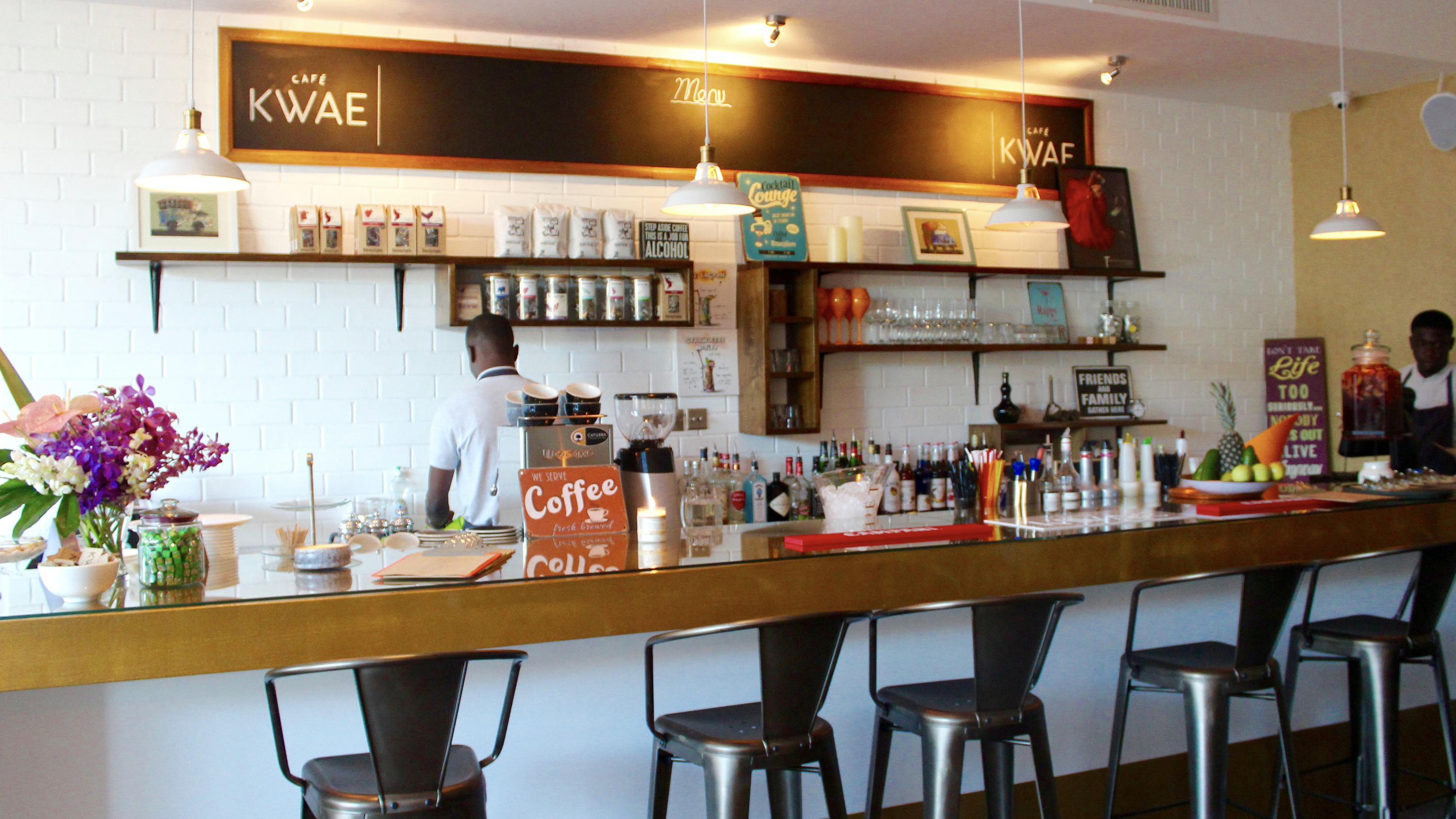 7. Labadi beach
This beach hotel is a popular hotel in Accra with excellent staffs and service. The hotel provides lots of activities and fun for guests.
8. Arts Alliance Gallery
If you're an art lover then you would love this location, the Arts Alliance Gallery is a gallery filled with so many art collections, Ghanaian clothing pieces like Kente, furniture and many more making it a fun place to hangout in Accra and get some Ghanaian pieces.
Also Read: Top Fun Places To Hangout In Lagos Nigeria + Videos
9. Kwame Nkrumah memorial park
The Kwame Nkrumah memorial park is located downtown Accra, this park contains a museum and mausoleum. The museum displays a wide range of artifacts relating to Ghanaian history while the mausoleum is the final resting place of the first Ghanaian President. If you're a historian then you'd definitely find this spot a fun place to hangout in Accra.
Advertisements
CONTINUE READING BELOW
10. Achimota golf club
If you like playing golf then you'll love this spot, you get the opportunity to relax with friends over a game of golf. The well maintained fairways and lands make the course even more inviting, another fun hangout spot in the city of Accra.
11. Santoku restaurant and bar
Santoku is an urban restaurant and bar located at 16 airport road Accra, this restaurant offers a wide range of Asian delicacies, good customer service and delicious food.
12. Coco lounge
Coco lounge is a restaurant located at Liberation link, Accra. It also a bar and offers a lot of international delicacies, it's a great choice for any meal of the day: breakfast, brunch, lunch and the rest.
The restaurant is decorated nicely and would work for group outings, Coco lounge is a top hangout spot in Accra.
Advertisements
CONTINUE READING BELOW
13. Legon Botanical Gardens
There are lot of activities to engage in here including canoeing, canopy walks, bird watching, cycling, rope course and many more.
14. LA chaumière
If you're in Accra then La chaumière is one restaurant that you must visit, situated at Liberation road opposite Shangri La hotel, airport residential area, Accra. The menu is filled with rich French and European cuisines made from the finest of ingredients, when you walk into La chaumière, you experience the ambience and excellent service from the staff. This is one of the best places to hangout in Accra and relax.
15. Goethe institut
If you're a lover of art then you'd love this location, this German cultural centre has been in Ghana for more than 40 years and offers a lot of art exhibitions, dance and music festivals which is why it's the perfect place to hangout in Accra for an art lover.
Advertisements
CONTINUE READING BELOW
16. Pippa's Health Centre
Pippa's Health Centre is located at 5th Ringway link, it's one of the best gyms in the city and offers a lot of equipment and activities like combat, Zumba and spinning.
17. Bojo beach
This beach is located at kokrobite road, it is rated as Ghana's best hotel and beach resort. This hotel has a restaurant, outdoor pool, free Wi-fi and other attractions. Most room have a view of the sea, this location is perfect for certain events like weddings and the rest.