Dubai is not just well-known for business and tourism; it is also known for its vibrant night clubs and exotic nightlife. One can argue that the best night clubs in the world are located in the Dubai Marina and not in Vegas, but this is a story for another day.
Dubai has a lot to offer when it comes to nightlife for a host of reasons, one being that it regularly hosts world class DJs from around the world in its exotic night clubs.
There are lots of bars and clubs in Dubai, just about all clubs are filled to the brim on Thursday and Friday nights because Thursdays usually signify the end of a hectic week, and Fridays and Saturdays happen to be weekends in Dubai.
But with numerous clubs in Dubai, the marina is known to host the best night clubs in Dubai. In this article, we will be telling you what the 17 best nightclubs in marina are.
Advertisements
CONTINUE READING BELOW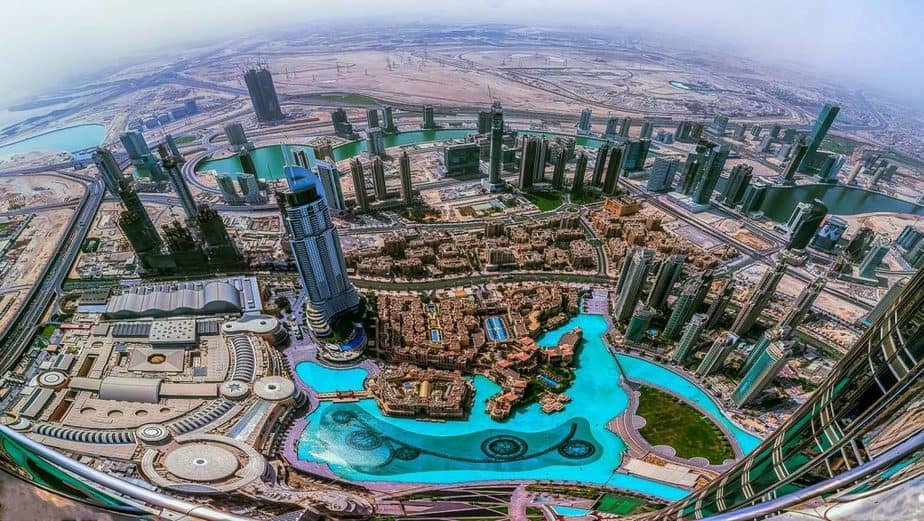 Rules for Night CLUBS in Dubai
Dubai is an Arab country and so different rules apply to them. So before we begin, let's quickly go through the dos and don'ts for clubbing in Dubai.
Related: Everest Base Camp Trek in July
Dress Code to have in mind
Although party and sexy wear is frowned on in places Dubai malls and different public spots in Dubai; short dresses, short skirts, and micro minis are common clubbing outfits at clubs in Dubai.
Actually, clubs employ the service of bouncers who are also directed to discreetly let in the very best dressed people. Just about all clubs won't give entry to those dressed casually in jeans, shorts or flip-flops.
Legal Drinking age on Dubai
The legal age for drinking alcohol in Dubai is 21 years and the best night clubs in Marina often stick to this rule.
Advertisements
CONTINUE READING BELOW
IDs to bring to night clubs in Dubai in Marina
For visitors, a passport will suffice, while for residents, an Emirates ID or a driver's license will suffice. Some clubs restrict entry to those aged 25 years and above.
Drinking & Driving is strictly prohibited
If you anticipate drinking, ensure you have a taxi to take you back after you've hung out at one pf the best clubs in the Marina. UAE has zero tolerance for drunk driving and police are incredibly vigilant; if you get caught, be sure jail time.
When does clubs Start in the Dubai Marina?
Clubs typically start filling after 10 p.m. and start emptying around 3:00 a.m. although bars close before 1:00 a.m.
Related: Things to Know about Dubai Public Transport for First Timers
Advertisements
CONTINUE READING BELOW
17 Best night clubs in Marina, Dubai.
Listed here are 17 best night clubs in Marina, Dubai in no particular order. Without any further ado, lets dig in.
1. Skyview Bar, Burj al Arab
Skyview Bar is one of the very best night clubs in Dubai. The name Skyview Bar is synonymous with night clubs. It is one of the best night clubs in Marina, Dubai. The club is situated on the 27th floor, 200 meters above the ocean level at Burj al Arab hotel. Skyview Bar is well-known for its innovative cocktails. Their cocktails have a great impact on the mood of the clubbers. Normally it takes you from the world of anxiety to the world of ecstasy. The 3D glittering lights make your reflection brighter and colorful. The light music allows for conversations your companions.
Advertisements
CONTINUE READING BELOW
2. Zero Gravity, Dubai Marina at Al Sufouh Road
The second night club on the list of best night clubs in Marina, Dubai is Zero Gravity, Dubai Marina at Al Sufouh Road. Zero gravity Dubai means the condition of weightlessness.
In zero gravity, you can feel yourself in the world of clouds. It's a single mixture of beach, bar and restaurant to enjoy every motion of lavishness. Zero Gravity is situated at Dubai marina in Jumeriah beach home at Al Sufouh Street. You are able to enjoy dining, dancing and clubbing all in spot to make your moment memorable. The brand-new addition in it is that you will see the waves in the ocean. It includes glass separated pool and a bar. Additionally, audio/visuals, sounds and entertainment system are also highlighting.
3. Sensation Club
Sensation is among the best nightclub in Marina, Dubai. It really is positioned in Crown Plaza Hotel in Sheikh Zayed Street. The Club is especially famous with Desi audience, meaning Indians and Pakistani etc. Other nationals have there are found there too. Entrance fee for women is completely free, however, guys need to pay around 100 AED as an entry fee. Dance floor and the VIP area is very spacious in comparison to other nightclubs in Dubai. Sensation Clubs is open throughout the week.
Advertisements
CONTINUE READING BELOW
4. White Dubai
Another top night club in Dubai is White Dubai. It is styled in modern and up to date pattern of silver and white interiors. The night club is an American style night club; away from America for western expatriates of Dubai. The dance floor is always full of energy with high amplified music. It can accommodate a whole lot of people.
5. The Vault
Vault club is one of the very best night cubs in Marina, Dubai. Located on the 71st and 72nd floor of the hotel, allowing panoramic scenes of Dubai. It's outclassed design, its amazing assortment of popular cigar brands, and the portion of superior beverages helps it be desired by the elite class. It is situated in Sheikh Zayed Road, 71st and 72nd Floor, JW Marriott Marquis Hotel in Dubai. On this floor, the club gives you an outstanding sight of the city skyline. Unlimited music with noticeable cocktails makes your time not forgettable. Never miss the chance to visit this stylish and lavish place of a pub in Dubai.
Advertisements
CONTINUE READING BELOW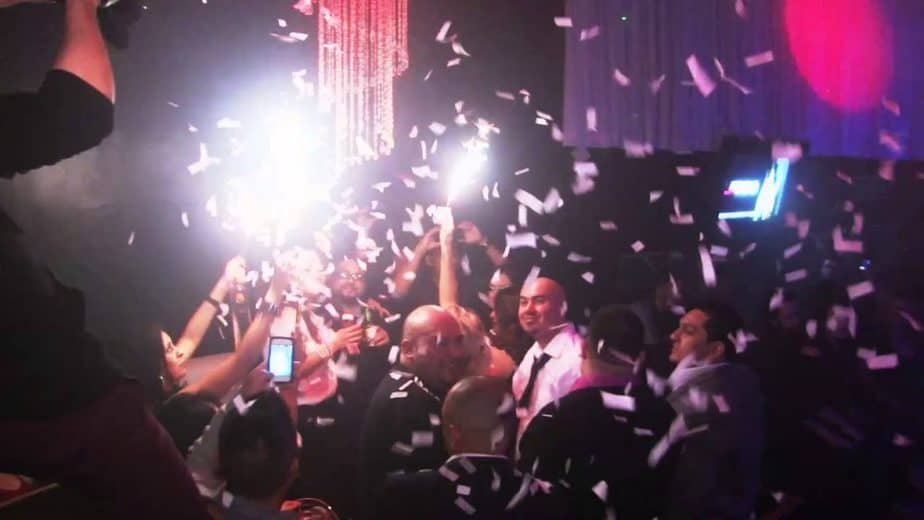 6. Stereo Arcade
Stereo Arcade Dubai is one of the very best night clubs in Marina, Dubai. They host live bands and they love old college songs that take you and your friends back to the bast. Stereo Arcade offers every possible item of junks and jumbles comprising pizzas of your desired flavor. It is on the walkway of Jumeirah beach home in Hilton hotel.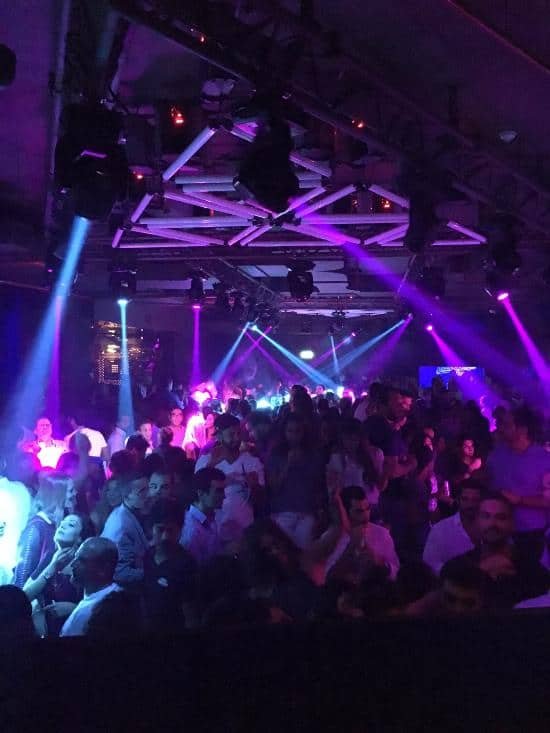 7. Cavalli Club
Cavalli golf club is one of the amazing and top night clubs in Marina, Dubai. It includes delicious food in its restaurant and lounges offering an astonishing spot to spend some time and enjoy music. Cavalli Golf club is well-known for its Italian cuisines, amazing drinks and high quality vintages. The club is at the Fairmount hotel on Shaikh Zaid road in Dubai.
8. 360
360 is a stylish and also comes in as one of the best night clubs in Marina, Dubai. The night club offers a lounge at Jumeirah beach hotel to see the famous Burj Al Arab and the silent and smoothening sound of waves of the ocean. 360 offers amazing dance floor with full-on DJ music on electric beats making people and visitors hip-hop.
Advertisements
CONTINUE READING BELOW
9. Bar 44
Bar 44 is one of the top night club in Marina Dubai. Bar 44 serves the best quality campaigns, cocktails of your choice. It is located on the top floor of Grosvenor house of Dubai Marina that gives you the panoramic view of the sunset.
10. Ewaan Lounge
Ewaan lounge is another top night club in Marina, Dubai. It provides royal nightlife. Limited and chosen high-class music with shisha in the atmosphere of smoke rolls make the surroundings exotic and soothing to the soul. Ewaan Lounge can be an open-air club with traditional Arabian style huts of tents to dine up for grabs of two.
11. Barasti Beach
A different one of Dubai residents' favourite hotspots is Barasti Beach. The fun never stops here using their superb music, delicious fare and thrilling beverages! With a distinctive outdoor seating and live sports activities screening, memories and relaxed vibes await at Barasti Beach. Barasti Beach is open up daily with free admittance, making it about the best beach night clubs in Dubai Marina. It is located at Le Meridien Mina Seyahi Beach Resort and Marina and opens at 10am – 1.30am (Sunday to Wednesday); 10am – 3am (Friday & Thursday); 9am – 1.30am (Saturday)
Advertisements
CONTINUE READING BELOW
Also Read: TOP ATTRACTIONS OF DUBAI CRUISE
12. Industrial Avenue
Located in The Westin Mina Seyahi, Industrial Avenue is the new kid on the block. For those who want something other than the usual glitz and glamour, one of the coolest nightclubs in Dubai Marina is located in the Industrial Avenue. Industrial Avenue takes a no-fuss and no-frills approach; with a warehouse party theme, the space is dominated by a dance floor and DJ booth.
It is located at the The Westin Dubai Mina Seyahi Beach Resort and Marina and opens around 9am – 3am (Monday & Tuesday, Thursday & Friday)
13. Amadeus Club
Amadeus is one of the night clubs in Dubai Marina that offers delicious bites and great music!
Looking for something to add spice to your nightlife in Dubai Marina? Amadeus Lounge offers fascinating live entertainment and hosts a resident DJs playing the best music, and has swiftly become one of the famous nightclubs in Dubai Marina. It is located at Marina Byblos Hotel, Al Hubob Street and starts by 7pm – 3am (Daily)
Advertisements
CONTINUE READING BELOW
14. Bliss Lounge
Jewel of the Jumeirah Beach, Bliss Lounge is the perfect place to unwind while sipping cocktails or fresh juices. With all the radiant JBR in your back again and the infinite sea in your direction, this place still proceeds on being truly a success every year. The legendary Sunsets, where you can dance barefoot on the sand as the Moon illuminates the makeshift dance floor. They invite the very best DJ's to play amazing music befitting of a top night club in marina, Dubai.
15. BiCE Sky Bar
Situated on the 10th floor of the Hilton Dubai Jumeirah Resort, Bice Sky Club offers magnificent views from the Palm and the Arabian Gulf. Sip a cocktail on the balcony as sunlight sets within the Dubai waterfront or enjoy an Italian supper at the trendy eating area where you will find loads of live entertainment. The music is also very great.
Advertisements
CONTINUE READING BELOW
16. Sheesha Courtyard
Sheesha Courtyard is located in Marina, Dubai. Make yourself at home on piles of padded cushions in the majlis-style seating area and order a fruity cocktail or a fortifying Arabic tea before sampling an array of authentic Arabic dishes. Round things off with a fragrant strawberry or apple flavored shisha; it's not every day you get to unwind in surroundings as exotic as this.
17. Vogue Saturdays
End your week in Grand style at Dubai's exclusive nightlife pool party at the luxurious Azure Beach from 8.00pm – 1.00am. Featuring finest DJs in town blasting great music back-to-back and other side attractions. Book Now!