Admiring one or two careers in spirituality is not a crime, and there's no big deal in that. After all, people tend to go for jobs that resonate well with their sense of purpose.
Settling for a career you are most passionate about will go a long way in shaping your means of livelihood and overall happiness.
People tend to ask if there are any meaningful careers in spirituality. The truth is, there are numerous of them.
Hence, if you are thinking about helping people develop a deeper understanding of their purpose, don't panic.
This article is on the verge of unraveling tons of careers in spirituality that you can choose from.
But before then, let's quickly see what a spiritual career is all about.
What is a spiritual career?
Ordinarily, a spiritual career could mean a profession or occupation that incorporates divine instructions and religious beliefs into its practice.
Advertisements
CONTINUE READING BELOW
Typically, these professions primarily focus on helping people have a deeper connection with God, their creator.
They also help people have a better understanding of the world around them. Some of these jobs incorporate holistic practices too.
Practices to help them focus on assisting individuals in improving their mental, emotional, physical, and spiritual well-being.
There are a variety of spiritual career paths people can thread to combine their skills and interests, thereby establishing a financial cash flow.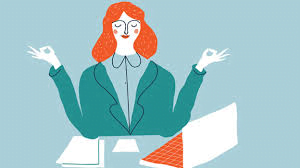 57 careers in spirituality that you can pursue
Don't be surprised by the figure; you'll be exposed to 57 career paths in the spirituality industry. And there is more to that.
Irrespective of your affinity with art, medicine, fitness, business, or music, there are tons of career paths that you can leverage to explore your spirituality.
Advertisements
CONTINUE READING BELOW
Below is the list of spiritual careers that may resonate with your purpose:
1. Metaphysical, Astrological, and Energy Career path.
Your special gift doesn't have to be practiced only when you get back home from your daily hustle.
Besides the fact that you are a unique being, few to fewer people are working on this career journey.
If you feel entirely connected working with the Earth and anything related to the metaphysical, feel free to check out the spiritual careers in this category.
The competition level is minimal, and as such, you can be successful if you put your mind in the right place.
Therefore, with the right mentality, you can be a:
Angelogist or angel therapist;
Archaeologist;
Astrologist;
Geomancer;
Psychic crime investigator;
Tarot card reader;
House clearer;
Spiritual decor consultant;
Feng shui practitioner;
Dowser;
Dream interpreter;
Hypnotherapist or psychic;
Neuro-linguistic programmer reader;
Paranormal investigator;
Parapsychologists, etc.
2. Holistic Healthcare Careers.
Advertisements
CONTINUE READING BELOW
Next on the list of careers in spirituality that you can pursue is the holistic healthcare career path.
These spirituality careers are for those passionate about healing others through holistic medicinal herbs.
Of course, there is nothing more fulfilling and enthralling than the feeling of being able to use your knowledge and gift to heal people.
Even more interesting is that holistic health care and natural medicine practitioners do more than heal; they inspire people.
That is to say, spiritual and holistic healers inspire people to take total control of their lives and their well-being and accept the person they are.
If this resonates with your purpose and ambition, then you can consider being a:
Aromatherapist;
Acupuncturist;
Reiki healer;
Reflexologist;
Ayurvedic doctor;
Homeopathic doctor;
Iridologist;
Massage therapist;
Sound therapist;
Chiropractor;
Crystal healer or chakra healer;
Naturopathic doctor;
Psychologist; etc.
3. Artistic Careers
Advertisements
CONTINUE READING BELOW
In the same vein, if you feel like you have an exceptional talent or artistic gift for creating something unique that can heal the world, then you should find a career here.
You can use your artistic abilities to make money and impact this world. Hence, establish a fulfilling career from there.
Some of the exciting careers in spirituality under this category include:
Aura photographer;
Candlemaker;
Henna artist;
Musician or singer;
Organic beauty product maker;
Organic farmer;
Painter;
Tattoo artist;
Writer/author;
Sculptor;
Spiritual fashion designer;
Spiritual jewelry maker;
Talisman maker; etc.
4. Guiding, Teaching, and Coaching Spirituality Careers.
While people enjoy seeking out jobs that resonate with their sense of purpose, choosing a career you are passionate about will improve your overall happiness.
Part of being a lightworker is your ability to share messages and light with the world via your guidance and mentorship.
So if you find value in guiding and supporting others to understand their purpose and live their best life, then a career path in coaching or divine instructing is for you.
Advertisements
CONTINUE READING BELOW
For a fulfilling career with spiritual guidance, divine instruction, mentoring, teaching, and the likes, consider being a:
Life coach;
Business or relationship coach;
Martial arts instructor (Tai-chi and Qigong);
Meditation instructor;
Spiritual philosopher;
Priest, monk, or rabbi;
Shaman;
Spiritual coach;
Tantric teacher;
Yoga instructor, etc.
5. Spiritual Business Careers
You don't have to possess a spiritual power or any exceptional talent before you establish a career in the spirituality industry.
If you're a business-oriented person who is very significant in marketing great at, you can open your herbal medicine store.
You have endless possibilities for starting and running a successful (online or brick-and-mortar) business. You can be a:
Metaphysical gift store owner;
Blogger and influencer;
Spiritual bookstore owner;
Spiritual speaker;
Spiritual non-profit organizer;
Spiritual podcast host, etc.
Conclusion
Being a spiritual person entails a lot of things. But the most common of them all is that you are a believer.
Advertisements
CONTINUE READING BELOW
Regardless of your faith, you can also choose to be a religious leader — if you are learned — and guide and inspire people in their faith.
Whatever the career you choose in the spirituality industry, be informed that as long as you align and stay consistent, you'll succeed.
Be persistent, and don't get discouraged in your chosen career if things don't go as you plan. Your time will come.
And if you are making progress as you've planned, be consistent and committed. You are worthy, and you matter to the people you are healing.