Many people say Africa houses the most affluent pastor in the world but is this true? We will find out in this article that simply answers the question – who is the richest pastor in the world?
Without wasting time, let's get started but please be aware that we will start from the least to the richest.
Who Is the Richest Pastor in the World?
Here's the list:
20. Joseph Prince
Net worth: USD$5 million
He's a pastor, evangelist and author. Joseph Prince is currently the senior pastor of New Creation Church in Singapore, which is one of the largest churches in Asia. He's a cofounder of the church which came into existence in 1983. His ministry work has taken him to different places and he has preached in different countries including Australia, Great Britain, Canada, the United States, Norway and South Africa.
19. T.D. Jakes
Net worth: USD$20 million
Highly venerated for his teaching, T.D. Jakes is an American bishop. Aside that, he's a filmmaker and an author. He's the presiding bishop of Potter's House, a non-denominational church in the United States.
Bishop T.D. Jakes has pastored some churches which include Greater Emanuel Temple of Faith, Higher Ground Always Abounding Assemblies. He joined the Potter's House in 1996 but before then, he set up a publishing organization responsible for the publishing of his book in 1995.
18. Rick Warren
Net worth: USD$25 million
Rick Warren is the pastor of Saddleback Church located in Lake Forest, California, United States of America. He cofounded the church with his wife and this is not a surprise because he became interested in pastoring at the age of 19. His church is one of the largest church in the United States.
Rick Warren has also authored books and notable among them are "The Purpose Driven Life" and "The Purpose Driven church."
17. Creflo Dollar
Net worth: USD$27 million
He's the founder and pastor of the non-denominational church – World Changers Church International. Also, he's an esteemed teacher of faith and a publisher. He has published many books and on a quarterly basis, he publishes a magazine called "Change."
In addition, he publishes a newsletter known as "The Max." Creflo Dollar owns a home in Manhattan, Rolls Royce, a home in Atlanta and a private jet. It's reported that most of his earnings comes from his ministry.
16. Ray McCauley
Net worth: USD$29 million
Ray McCauley is the senior pastor of Rhema Bible Church, based in South Africa and the church is the known source of his wealth. He started his church from his parents' home with very few congregational attendance but over time, he changed the venue of his church because of the rising numbers of church members.
15. Enoch Adeboye
Net worth: USD$39 million
Pastor E.A. Adeboye popularly called Daddy GO is the general overseer of the Redeemed Christian Church of God which is one of largest churches in the world.
The church has several branches in different continents and countries. Before he was ordained a pastor in the church, he worked as an interpreter. Currently, he's known to have acquired a private jet and some other automobiles.
14. Benny Hinn
Net worth: USD$40 million
Benny Hinn is one of the most popular men of God in the world. He's Israeli by origin and he became known for the faith and revival meeting tagged "Miracle Crusades." Also, he's a televangelist who features in his television program called "This is Your Day" and report has it that this television program contributed immensely to his wealth because he became known all over.
13. Jesse Duplantis
Net worth: USD$50 million
Jesse Duplantis is an evangelist. He's a minster at the Covenant Church and he's known for his humorous disposition while teaching. Additionally, he had the opportunity to preach his first sermon when John Hagee introduced him to the popular Christian television network, TBN. He also has a private jet in his possession.
12. Paul Adefarasin
Net worth: USD$50 million
Pastor Paul is the senior pastor of House on the Rock, a church with many branches in different states in Nigeria, Africa and Europe but headquartered in Lagos. He was initially a drug addict before he surrendered his life to the Lord Jesus Christ in 1994. Pastor Paul has a diploma in Christian ministry and a host to a television program. He was born into a wealthy family and he's one of the richest pastors in the world.
11. Uebert Angel
Net worth: USD$60 million
Uebert Angel is a preacher and a humanitarian. He's a British of Zimbabwean descent and he's the founder of Spirit Embassy, a church based in the United Kingdom. His wealth is traced to a number of business activities he had been involved in even before he went into ministry.
Also, he founded Uebert Angel Foundation which supports students with scholarships. In addition, he founded another charity establishment called Free Earth Humanitarian Organization which also assists the less privileged.
10. Joel Osteen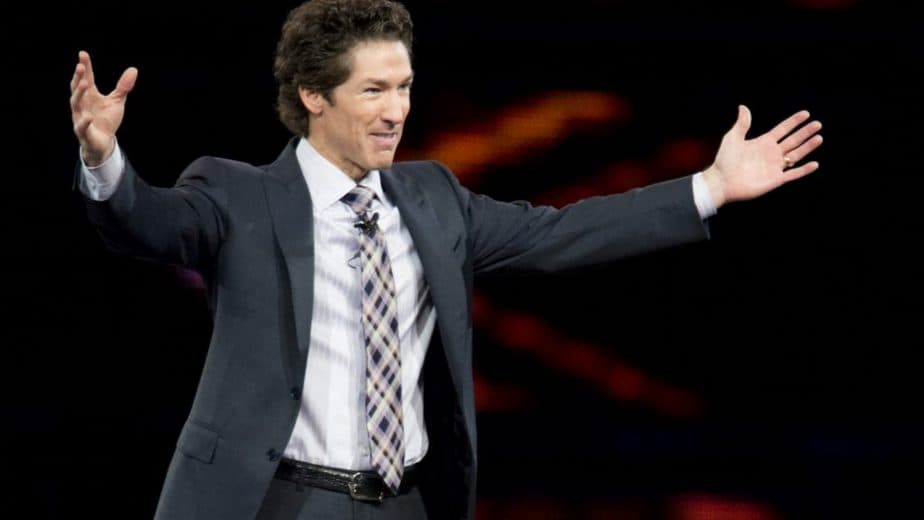 Net worth: USD$100 million
He's the pastor of Lakewood church in the United States. Joel Osteen became the leader of the church in 1999 when his father passed on in the same year.
He's a televangelist and an author whose sermons are viewed all over the world. Joel Osteen is known to own a number of cars and houses. He's written different books and among them are "Your Best Life Now: 7 Steps to Living Your Full Potential," "The Power of I am" and "Become a Better You."
9. Pat Robertson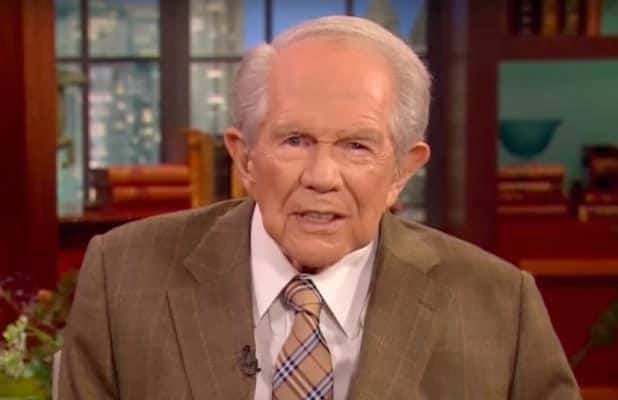 Net worth: USD$120 million
He's an American Televangelist and he's the Chancellor and Chief Executive Officer of Regent University. Also, he's the chairman of the Christian Broadcasting Network. Pat Robertson served as a Marine Corp before he ventured into Christian ministry.
He's also a graduate of New York Theological Seminary. After graduating from the seminary in 1959, he was ordained as a minister in Southern Baptist in 1960 and shortly after, he launched the popular television station names "The 700 Club." This station is reported to be the main source of his wealth.
8. Romildo Ribeiro Soares
Net worth: USD$125 million
He's a Brazilian Christian minister and the founder of the International Church of God's Grace and the church has branches in Brazil, Portugal, the United Kingdom, and some other countries. Romildo Soares is a missionary, televangelist, singer, composer, author and businessman.
He has a private record label named Graca Artes Gráficas and Editora Lltd. His source of wealth is from his music and published books.
7. Chris Oyakhilome
Net worth: USD$126 million
Popularly called Pastor Chris, he's a Nigerian televangelist and the founder of Believer's LoveWorld, mostly known as Christ Embassy. He also authors the world-renowned devotional called the Rhapsody of Realities. The book is published in hundreds of languages and it is widely read by members and non-members.
The ministry has different arms such as the Healing School, Innercity Missions (an NGO), LoveWorld TV, LoveWorld Plus, and LoveWorld SAT.
6. David Oyedepo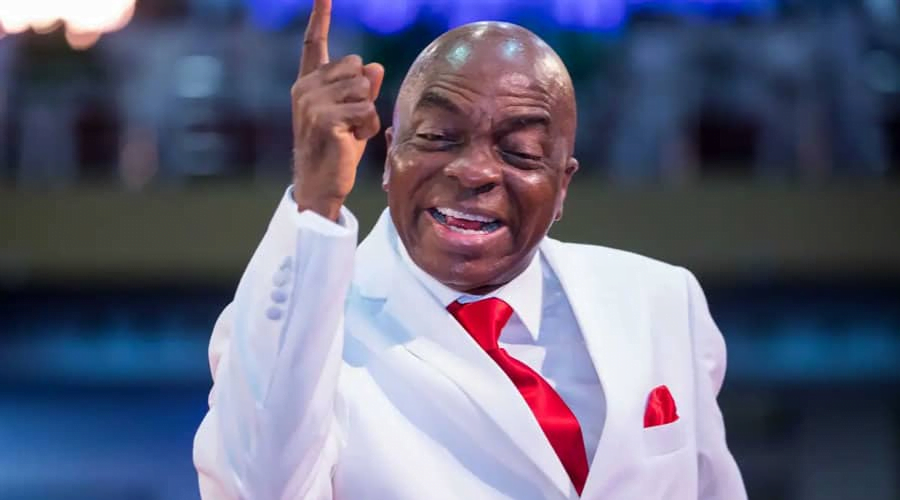 Net worth: USD$125 million
Bishop David Oyedepo, a trained architect is a preacher, Christian author, and businessman. He's the founder of the Living Faith Church Worldwide also known as Winners' Chapel.
David Oyedepo directly presides over the Faith Tabernacle in Ota, Ogun State, Nigeria. Winners' Chapel has branches in all the states in Nigeria and in other places like Dubai, the United Kingdom, the United States, Asia, Canada, and Europe.
Aside that, he's the chancellor of two universities – Covenant University and Landmark University, located in Ogun State and Kwara State, Nigeria respectively.
5. Shepherd Bushiri
Net worth: USD$150 million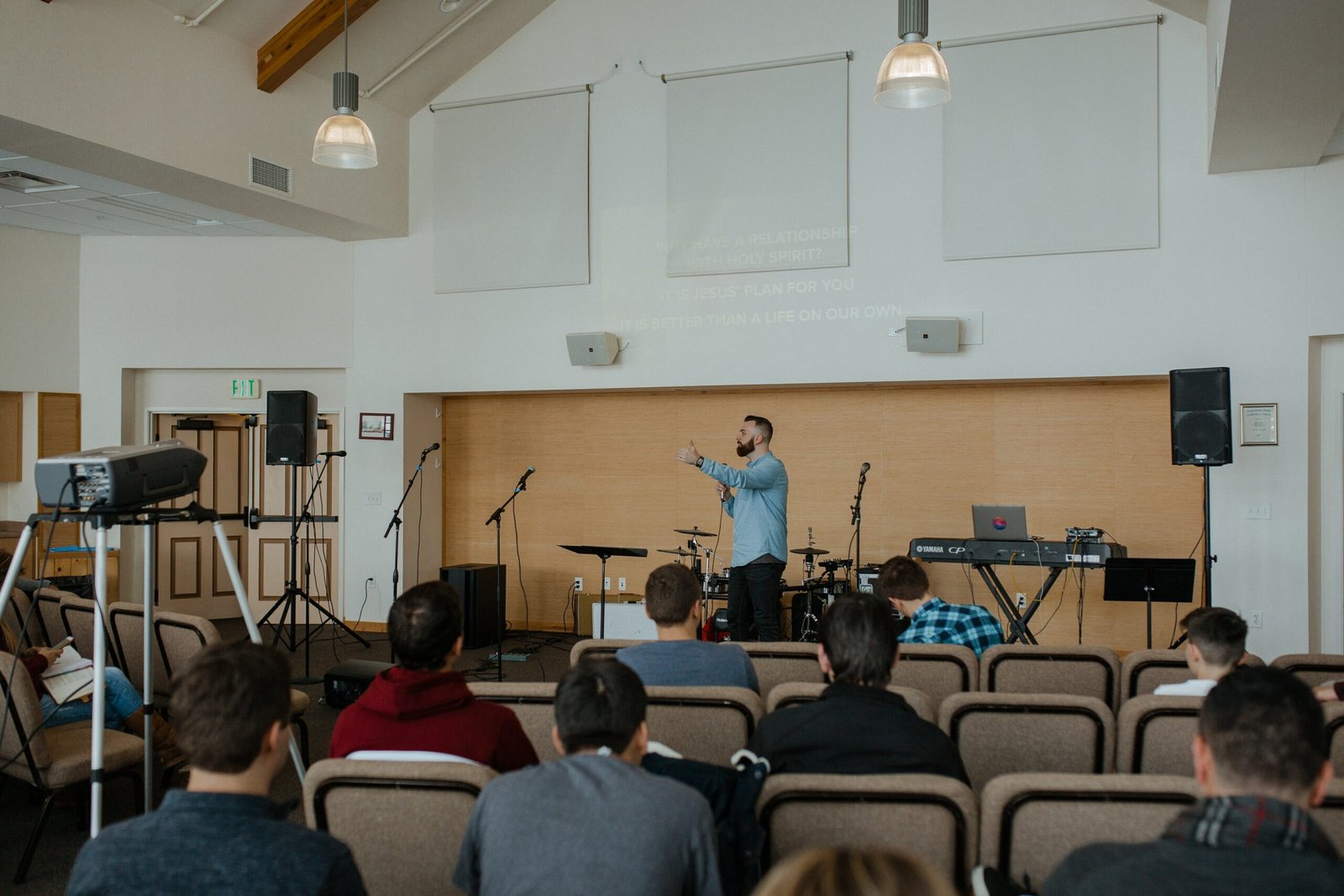 A Malawian prophet popularly called Major 1. He's a South African based author, prophet, motivational speaker, and businessman. Major 1 runs a Christian non-denominational church known as the Enlightened Christian Gathering based in Johannesburg, South Africa.
His church has branches in several countries including Ghana, Malawi, South Sudan, etc. Shepherd Bushiri owns a company called Shepherd Bushiri Investments. Primarily, the company currently ventures in diverse businesses in different industries and parts of them include real estate, oil, transportation, mining, forex trading and hospitality.
In addition, he owns a telecommunications company, television channel, farms, sports academies, universities and farms.
4. Kenneth Copeland
Net Worth: US$300 million
Born on December 6, 1936, Kenneth Max Copeland is a televangelist and author of American origin. He founded Eagle Mountain International Church Inc. (EMIC) in 1967, a church based in Tarrant County, Texas, United States of America.
In addition, he's a public speaker, and musician with ties to the Charismatic Movement. Copeland's sermons are aired in the United States and across different international borders on the Victory Channel.
Report gathered says he has a private jet and a million dollar mansion to his name. Also, donations are responsible for his wealth.
3. Valdemiro Santiago
Net Worth: US$350 million
He's a Brazilian and the pastor of World Church of God's Power (In Portuguese: Igreja Mundial do Poder de Deus) founded on March 3, 1998 in Sorocaba, Brazil. Apostle Valdemiro Santiago was formerly a part of the Universal Church of the Kingdom of God before he left to start his own church.
This denomination has branches in different countries around the world. Specifically, they have about 6,000 temples in 24 countries.
From information sourced, Apostle Valdemiro also has a private jet which he acquired in 2012.
2. Alph Lukau
Net Worth: US$1 billion
Based in South Africa, Alph Lukau is the founder and pastor of Alleluia Ministries International, Johannesburg which he founded in February 2002. He's an author and a televangelist. Also, his church has members in some other countries including Congo, Zambia, Namibia, DR Congo, Angola and so on.
Alph Lukau contrls a number of luxury possessions which include a private jet, a Rolls-Royce, a Bentley, a Range Rover and motorbikes. He's the richest pastor in Africa and the second in the world with an estimated net worth of $1 billion.
1. Edir Macedo
Net Worth: US$1.1 billion
Arguably the richest pastor in the world is Edir Macedo. He's a Brazilian born on February 18, 1945 and he's not only a bishop but also a writer and businessman.
The billionaire is the founder of the Universal Church of the Kingdom of God. In addition, he owns and doubles as the chairman of the third-largest television network in the whole of Brazil RecordTV. After he acquired the television network, he founded Grupo Record in 1989
In a space of two years (from 2013 to 2015), he was on the Forbes list of billionaires and right now, his known net worth is US$1.1 billion and this makes him the richest known pastor, not only in Brazil but in the world.
Conclusion: Who is the Richest Pastor in the World?
From the last to the first, this article revealed who the richest pastor in the world is; 20 of them. Now you have their names, the names of their ministry, and where you can find them.