Theophilus Yakubu Danjuma is the richest man in Taraba state with an estimated worth of $1.1 billion.
Because of market forces and sometimes strange economic events, the playing field on which billionaires operate is fluid and often random.
It is not strange to hear that a billionaire lost tens of billions of dollars in one week and made tens of billions of dollars in the next.
Well, that's not exactly true for the millionaires on this list. Most of them have steady incomes that put them at the top of the list of the richest men in Taraba state.
Some people have become wealthy by running successful businesses that have made them enough money to last for generations. Others have become wealthy by holding public office jobs that pay well.
.........................
Here is a compilation of the ten richest men in Taraba state and how much money they are believed to have.
Also read: Richest musician in Nigeria (top 15 list)
Richest Men in Taraba State
1. Theophilus Yakubu Danjuma
T.Y. Danjuma was born on December 9, 1938, and is a politician, business millionaire, and philanthropist. He served during Olusegun Obasanjo's administration and was the Nigerian army's chief of staff from 1975 to 1979.
He was born in Takum, a farming village in Taraba where families were predominantly responsible for cultivating the yams, rice, cassava, and beniseed that were grown there. His father, who did a lot of farm labor and was well-liked in his community, exchanged metal pieces for tools and farming equipment.
.........................
He went to St. Bartholomew's Primary School in Wussa and later completed his secondary education there, where he captained the school's cricket team. He attended Ahmadu Bello University in Zaria and majored in history there.
T.Y Danjuma made his money from a chain of businesses, including shipping, real estate, oil production and telecommunication. He is the owner of South Atlantic Petroleum which he created in 1995. He is estimated to be worth $1.1 billion.
2. Dalhatu Umaru Sangari
Sangari was born in Taraba state Nigeria. He was awarded a doctorate in land resource development from the University of Ibadan. Sangari spent 16 years as a geography educator and researcher at Bayero University Kano.
Before entering politics, he was named to the committee on government affairs, environment, labor, and water resources.
.........................
He was chosen to serve as a senator representing the Taraba South district in 1999 under the Fourth Republic of Nigeria. He is also one of Taraba state's wealthiest men.
Although there is no detailed record, it is believed that Sangari made most of his wealth in politics. This is not hard to imagine considering how highly senators in Nigeria earn. Sangari is estimated to be worth $5 million.
3. Yusuf Abubakar Yusuf
Senator Yusuf Abubakar Yusuf is a Taraba native who has served in the Senate since 2015. He is a member of the APC party and one of the wealthiest individuals in his state.
Yusuf Abubakar was born on December 2, 1956. He was raised in Nguroje and attended Ahmadu Bello University, where he graduated with a degree in Economics.
.........................
He then earned his MA in Economics from the University of East Anglia in 1983. After that, he was a professor at Maiduguri University.
It is believed that Yusuf Abubakar made his money from politics and is believed to be worth $5 million.
4. Darius Dickson Ishaku
Darius Dickson Ishaku is a known architect, urban planner, university lecturer, and politician. He is the current governor of Taraba State and a member of the People's Democratic Party.
Ishaku was born on July 30, 1954, at Lupwe in Taraba State's Ussa Local Government Area. Darius entered St. Bartholomew's Primary School in 1961 and completed his education there in 1967.
He then continued his secondary studies at the renowned St. Paul's College Kufena in Zaria. From Ahmadu Bello University, he earned both a bachelor's and a master's degree in architecture. He continued his education by earning a second masters in urban and regional planning.
.........................
Before running for governor in 2015 and winning, Ishaku held the positions of supervising minister for power, minister for the environment, and minister of state for Niger Delta Affairs. He is worth an estimated $8 million and acquired most of his wealth from politics.
5. Sen. Emmanuel Bwacha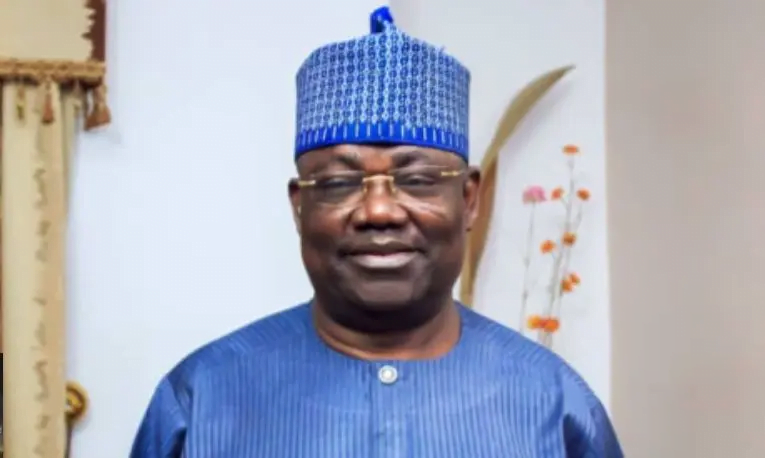 Bwacha was born in Taraba State's Donga Local Government Area on the 15th of December, 1962.
He holds a Diploma from the University of Calabar in Public Administration. He has a long political history, having served as the commissioner of Taraba State and a member of the House of Representatives. Additionally, he has served as Taraba South's senator since 2011.
Like most names on our list, Bwacha is believed to have made his money from politics and is worth an estimated $2 million.
.........................
7. Eng Shuaibu Isa Lau
Shuaibu Isa Lau was born on November 27, 1960, in Lau's local government area of Taraba State. He went to Local Education Authority Primary School Lau and proceeded to General Murtala Muhammed College in Yola, where he got his Ordinary Level School Certificate.
In 1980, he enrolled in the School of Basic Studies at Ahmadu Bello University in Zaria. He then acquired a bachelor's degree in engineering from the faculty of engineering in 1984.
Isa joined politics in 2015 and was elected as the senator representing Taraba North. Even though he was maneuvered, he sought redress and won in 2017 to become the senator. He got re-elected in 2019 and is still serving to date.
.........................
Engineer Isa Lau is one of the richest men in Taraba and is believed to have made his money from politics. He is estimated to be worth about $5 million.
8. Dr. Anthony George Manzo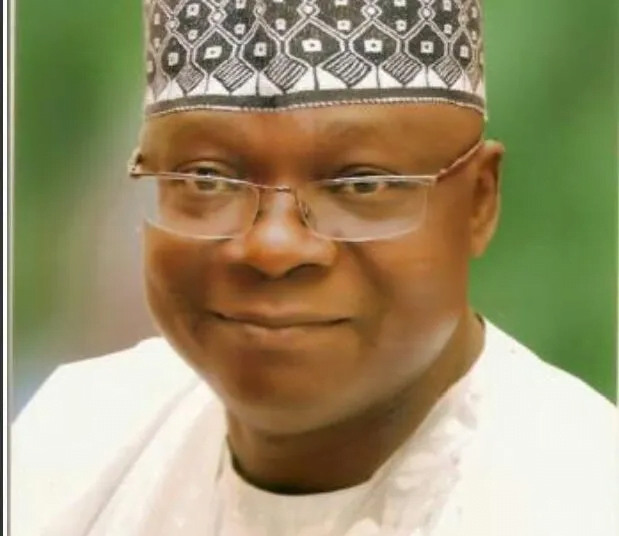 Anthony Manzo was born in the year 1958. He got his MBBS and FRCS, so he could become a Medical Practitioner.
He was named Commissioner of Health for Taraba State and Chairman of the Medical Advisory Committee for Gwagwalada Specialist Hospital.
During Obasanjo's second term as president, he was the Nigerian ambassador to Israel. He was also named High Commissioner of Nigeria to Cyprus in January 2005. After Manzo was elected to the Senate in 2007, he was put on committees for police issues, information and media, health, foreign affairs, and the air force.
.........................
He is estimated to be worth about $500,000, making him one of the richest men in Taraba state.
9. David Sabo Kente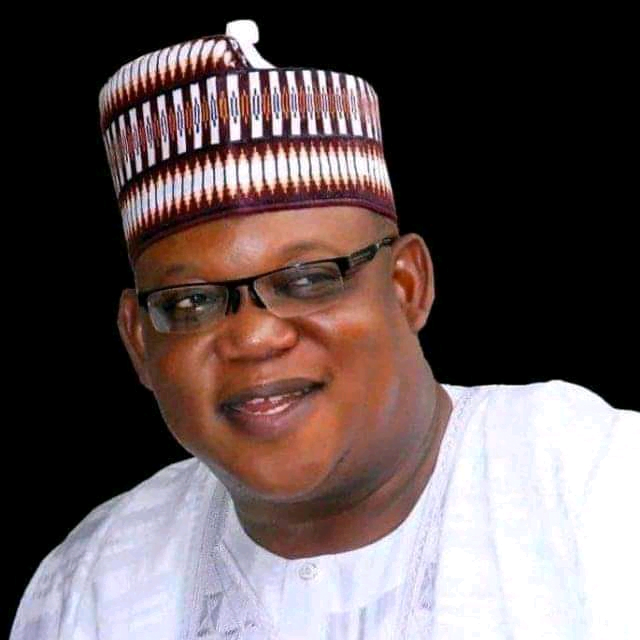 David Sabo is a businessman, politician, and philanthropist from Nigeria. He started "DSK Group International Ltd" and "DSK Foundation" and is the CEO of both.
David was born in Kente, Wukari Local Government Area, on March 3, 1965. His father, Sabo Ezeuhwe Kente, was the "Uhwe'Kenten of Kente." Between 1972 and 1978, he went to LEA Primary School in Kente.
Then he attended Mbiya Government Secondary School in Takum. From 1984 to 1985, he went to the School of Basic Studies at Ahmadu Bello University. From 1985 to 1988, he went to the same prestigious university to get his bachelor's degree in accounting.
.........................
In the 2015 general elections, Chief David Sabo Kente ran for governor of Taraba State. He was once in charge of finances for the National Assembly.
He is a member of the Northeast Development Commission (NEDC) and is the chairman of the Northeast Development Education Endowment Fund Board of Trustees.
David is one of the richest men in Taraba state and is worth about $350 000.
10. Abubakar Umar Tutare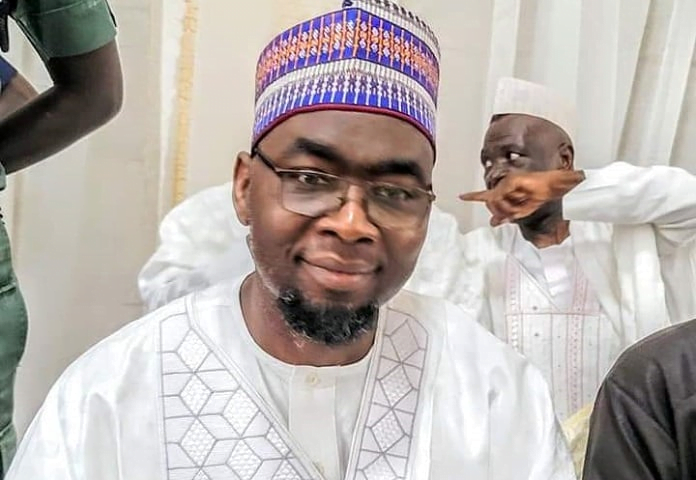 Abubakar Umar Tutare is well-known politician. He was born in Gassol, Taraba State, Nigeria, on February 13, 1965. As soon as he finished his formal education, Abubakar Umar Tutare began a career in politics.
Tutare served two terms as a representative in the Taraba State House of Assembly. He was appointed commissioner for the state's ministries of finance, commerce, and works before being named secretary to the state government.
.........................
The Economic and Financial Crimes Commission (EFCC) reportedly questioned Tutare in June 2010 on allegations that he misappropriated state government funds while serving as commissioner of finance for governor Jolly Nyame. Later on in the month, Tutare gave notice of his resignation as SSG in order to run for Taraba Central senator.
Tutare won the PDP primary elections in January 2011 to represent the party in the April 2011 elections; however, his party disagreed with him. But on April 1, 2011, a Yola-based Federal High Court ruled that Tutare was the legitimate candidate.
He is estimated to be worth $300 million.
Conclusion
Now you know the richest men in Taraba state and what they are worth. If you'd like to join the league of the filthy rich, you might want to check these out men and their lifestyles.
.........................
Do you want to know the richest men in Nigeria? Then see the Top 50 Richest Men In Nigeria 2022.
Disclaimer: The data used in this article came from different sources found on the Internet. Atlanticride and its editorial staff could not verify every detail on their own.