Often referred to as Jo'burg and Jozi. Johannesburg is the industrial and economic city of South Africa. It is one of the most rapidly developing cities in Africa known to be highly rich in Gold and other notable mineral resources.
Johannesburg is sometimes referred to as the city of Gold for harboring a high percentage of Gold. A feast that makes it the most beautiful, most advanced city in South Africa and other African cities in the diaspora.
The rapid growth in the economy of Johannesburg city is due to the high gold exploration. Every year, billions of money are generated from the city's processing from the selling of gold and other economic activities within.
As it stands Johannesburg city is one of the best and most beautiful cities in Africa and the world at large. It is the capital city of Gauteng, the richest economic province in South Africa. Johannesburg is equally the seat of the South African Constitutional Court which stands as the highest court of the country. The city also harbors almost all the major companies and organization offices such as banks and other industrial companies in South Africa.
As beautiful as it is, it is one of the best destinations for tourism both for locals and foreigners from outside South Africa. It is a modern architectural city built from a platter of gold with eloquent structures and mega attractive gestures.
If you're looking for the best places in Africa or perhaps the world at large, Journhasbourg should be one of your most considerate cities. Coupled with its beautiful nature and modern architectural background it has one of the most favorable atmospheric conditions.
Hanging out and having fun in this great city is more than super exciting. If you're looking for fun places to hang out in Johannesburg, they're lots of them in bulk depending on your flexibility and your ability to explore them to your taste. The city has a lot of notable hubs for fun especially for tourists and other local inhabitants wishing to explore the city.
Places to hangout in Johannesburg
So if you are looking for amazing places to hang out in Johannesburg, below are some of the notable most considerate places in Johannesburg for having fun.
1. The Johannesburg Zoo Lake
If you're living in Johannesburg and you're intending to hang out either individually or with friends or partners, then it is a good choice to consider choosing the Johannesburg Zoo lake.  It is one of the most natural and lively though cool places to hang out if you want to explore the prestigious city of Johannesburg while living in South Africa.
The Zoo lake and among others is a renowned lake as well as a public park in South African privileged to be located in Johannesburg. Watered by the Parktown Spruit, it is naturally constructed in the marshland. 
The Zoo lake consists of two main dams which are the upper feeder dam and the lower dam which is larger. It is right opposite the Johannesburg zoo.
Among the beautiful nature of the Zoo lake is its renowned feature for having a good spot for picnicking, walking dogs, jogging, and canoeing with few numbers of boats available for hire. 
The lake also has waterfowl and ducks which add to the liveliness. There's lots of fun on the lakeside such as the annual jazz festival, carols, and Candlelight events which are hosted in the park's restaurants.
Visiting the Johannesburg Zoo can be a good feeling and a whole lot of fun for both nationals and tourists from foreign countries.
2. The Johannesburg Gold Reef City
Yet again, another amazing place to hang out and have a taste of fun is the famous Gold Reef City. The Johannesburg Gold Reef City is embedded in the old gold mine territory.
It is one of the most prominent hubs to pass time. It is located in the south Central Business District off of the M1. And equally, it is the site of the revered Apartheid Museum in Johannesburg.
Advertisements
CONTINUE READING BELOW
It has a magnificent museum dedicated to gold mining where you see gold mixed with ores and how gold is being mined and packaged into the barrels. It has multiple chops located for all types of services needed around the pack.
It has a lot of beautiful attractive things like the Gold Reef City Casino, water rides & roller coasters.
3. Acrobranch
The Acrobranch is one of the most lovely places to hang out in Johannesburg. The beauty of the Acrobranch is that it is open to all types of people. Both adults and children are liable to participate and have fun by exploring all the various activities there. It is a natural adventure that helps folks in exercising themselves and while away time.
The first Acrobranch in South Africa is located in the picturesque James and Ethel Gray Park in Melrose. Acrobranch is affectionate activities that are done deliberately to enhance body fitness and pleasures. It contains Tarzan swings, Ziplines, Bridge, Nets and much more equipment that helps in lifting children and old chaps participating in the game.
As an outdoor activity geared to enhance physical fitness and pleasures. It is one of the most popular places in Johannesburg with a lot of coaches and different kinds of people. Having the opportunity to perform in an Acrobranch in Johannesburg is a whole lot of fun.
4. The Amazing Johannesburg Melville Koppies
Melville Koppies is also one of the good places in Johannesburg to explore. It is a natural adventure in the city. If you're looking for a safe and natural place to hang out in Johannesburg, Melville Koppies is a good option.
The Melville Koppies Cave is a heritage site in Johannesburg. According to research, the cafe is formed between 2.9 billion-year-old quartzite rocks of the Melville Koppies Ridge. It has been a good source of shelter for the locals before it was excavated in 1971. It has a wonderful look and the experience is somewhat amazing.
5. The Johannesburg Zoo
The Johannesburg Zoo is one of the largest zoos in South Africa and Africa as a whole. It has about 55-hectares of land for both domestic and wild animals. It contains up to 2000 animals of about 320 species and still counting. It was established in 1904 as a profit organization managed by the Johannesburg City Council but later on, registered as a nonprofit organization under section 21 of the South Africa law.
It has multiple vehicles to convey visitors within and is opened throughout the years both holidays and working time. It is normally opened from 8:30 am till 5:30 pm. Visitors wishing to visit Johannesburg are entitled to adhere to strict laws and note all the necessary information.
The zoo is filled with colorful animals of all species. It is an initiative zoo with recorded success in subsequent mutations such as the presence of the white lions which was as a result of the genetic mutation of the African lions.
The zoo is also one of the pioneers of the world's successful breed of Siberian Tigers which weigh up to 320 kg. They are often referred to as the largest biggest cat in the world.
Johannesburg zoo is one of the most iconic places in Johannesburg city to visit and explore especially if you're an animal freak.
6. The Apartheid Museum
The Apartheid Museum located in Johannesburg is the most visited tourist place in South Africa. It is another amazing place to hang out in Johannesburg It contains the historical records of the hardships and hectic moments of South Africa graphically through pictorial displays, newspaper clipping, art crafts, and video footage and clips.
Visitors normally come to the Apartheid Museum to read through the South African stories during the apartheid era. Visiting the Apartheid Museum is one of the most interesting experiences to explore in Johannesburg.
Advertisements
CONTINUE READING BELOW
7. Constitution Hill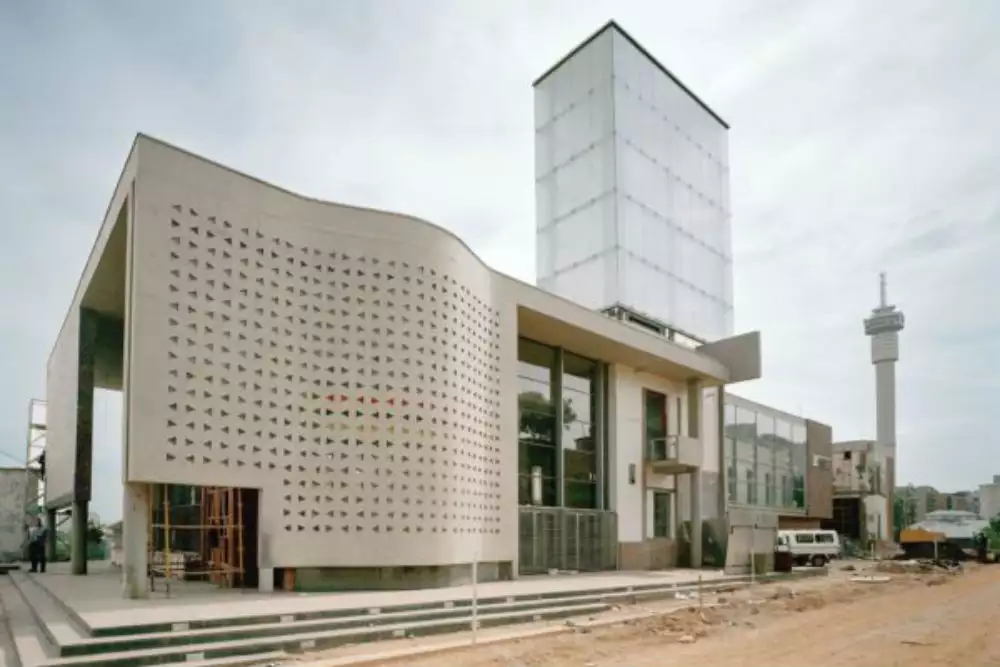 Advertisements
CONTINUE READING BELOW
Advertisements
Constitution Hill is another historic site in South Africa. The Constitution Hill was known for its brutal treatment of both common criminals and political prisoners, it is famously known for its former prisoners like Nelson Mandela and Mahatma Gandhi. Interestingly, it has been transformed into the reputable constitutional court of South Africa.
8. Pilanesberg National Park Day Trip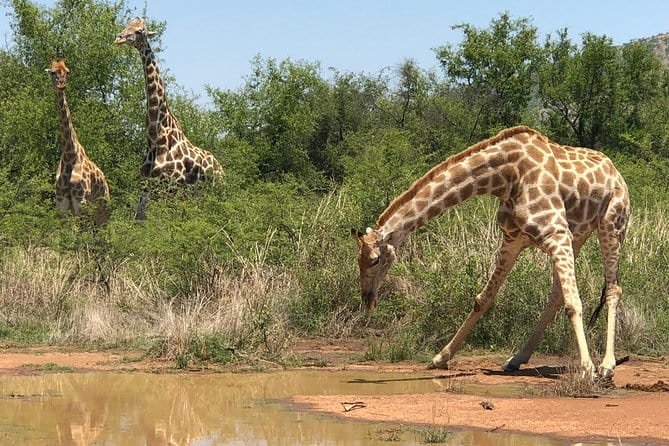 The Pilanesberg National Park Day Trip is a short trip from Johannesburg. It is about a 2-5-hour drive with a very fascinating game reserve. It is among the most popular game reserves in South Africa.
It has a diverse ecosystem with different types of animals like Lion, Leopard, Rhino, Buffalo, and elephants. It also contains the likes of Zebras, African wild dogs, Sable antelope, and a very large species of birds.
9. South African National Museum of Military History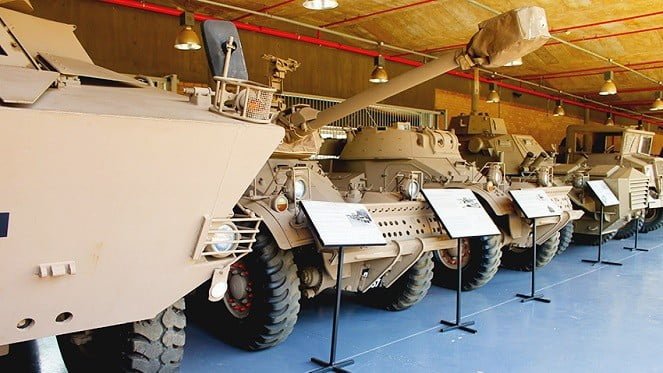 The South African National Museum of Military History is another interesting place to visit in South African. The museum has good records of South Africa's military crisis and wars such as exhibits of tanks, arms, and medals from world war II and the trenches from world war I.
10. Wits Art Museum
If you're interested in visiting any place while in Johannesburg to have fun, then you can consider Wits Art Museum as well. This is another fun place to hang out in Johannesburg.
Advertisements
CONTINUE READING BELOW
The Wits Art Museum opened in 2012 is an initiation done to harness the various African art and to improve African cultures through a collection of African arts for studies and tourism.