Calabar is the capital of Cross River state Nigeria, it's so beautiful, it is considered one of the most beautiful cities in Nigeria. Calabar has one of the best hangout spots in Nigeria. Before we continue, here are some cultures and history about Calabar.
Calabar was one of the oldest centers for trading in the whole of West Africa. It was well known for its slave trade market in the early 19th and early 20th centuries. Right now, it has become a cultural hub in Nigeria with the Calabar festival held each year and a host of other things.
Calabar has an area of 406 kilometers and a population of 605,000 as of the 2021 (estimated).
If you live in Calabar or you are about to visit it, here are some nice hangout spots you should visit.
...........................
So guys take your time to read it and leave your comment in the comment box after reading.
Related: 17 Top Fun Places To Hangout In Accra
List of 10 best hangout spots in Calabar.
1. Obudu Mountain resort:
Obudu mountain is one of the best hangout spots in Calabar. It is located at PMB 1037 Obanliku Local Government Area, Sankwala. Obudu Mountain is also known as Obudu cattle ranch. Obudu Mountain is a very nice and beautiful landscape with a gentle atmosphere with clouds and valleys surrounding it.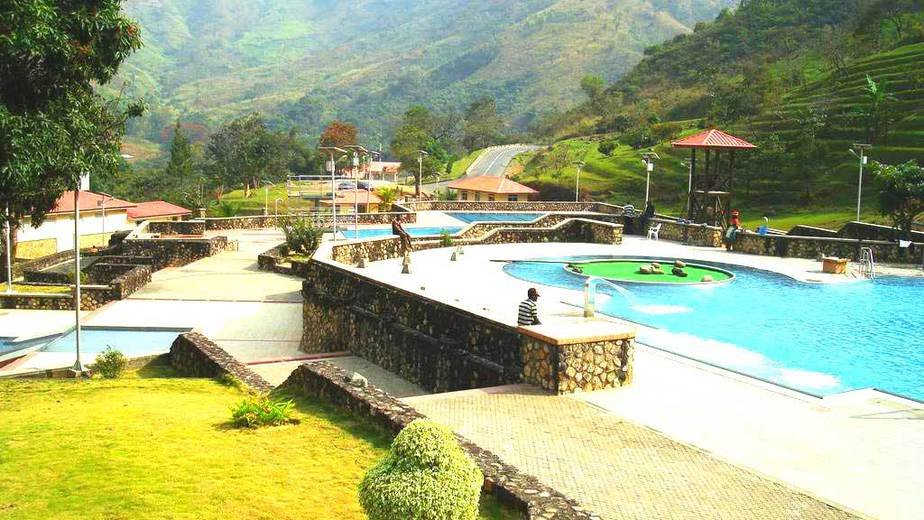 It offers tourists a good and warm temperature, as it has pleasant weather There are so many kinds of rooms in Obudu mountain, such as standard rooms executive rooms, hut to presidential suits. Obudu mountain is one of Africa's finest and most fascinating and eye-catching tourist destinations.
...........................
2. Cross River National park:
Cross River National park is another nice hangout spot in Calabar. It is located in Cross River State, Nigeria. The park is separated into two sections, the Okwangwo and Oban. Okwangwo was (established in 1991) while Oban was (established in 1988).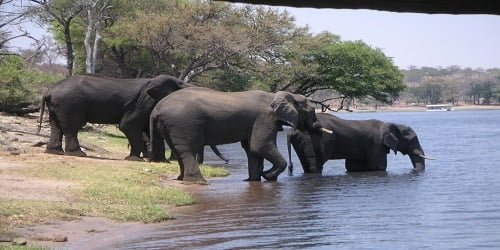 Cross river national park has one of the oldest rain forests in Africa and has been recognized as a variety of "living things hot spots". There have been 16 species of primates in the park. The park is where someone can go and have a view of so many natural things such as animals, springs, and a lot more.
Related: Top Fun Places To Hangout In Lagos Nigeria + Videos
...........................
3. National Museum Calabar:
National museum is a nice and wonderful place to hang out in Calabar it is located in Ekpo Eyo drive, Duke town Calabar. The national museum was designed and built-in Glasgow by the colonial masters in the year 1884 for consul Hewett and was later served as the first seat of government when Calabar was still the capital of Nigeria.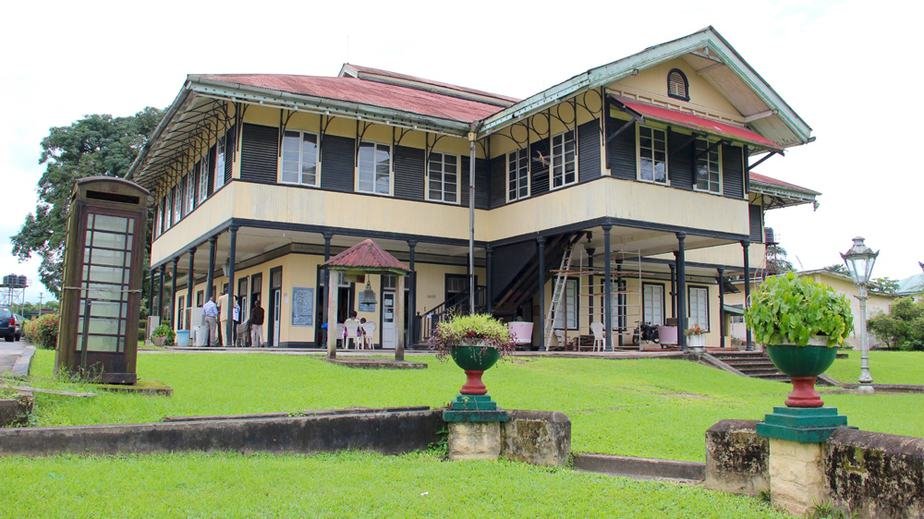 It is home to memorabilia from the slave trade. The museum holds unique artifacts and historical heritage. When exploring the museum you will be shown a sight of the chattels that the Europeans used during the colonial period. . The National museum Calabar helps to educate you about the history of our forefathers.
4. Duke Town Church:
...........................
Duke Town Church is regarded as one of the oldest churches in Nigeria, and also the first connection of the Calabar people and Christianity. The church is located at no.13 Eyamba street, Duke town Calabar.
The church was inaugurated by the Lutheran missionaries in the 19th century, the church was built under the advocacy of Rev. Hope M. Waddell. The indulgent construction of the building is gorgeous. Visitors can enjoy the view of the town from the church high ridge.
5. Agbokim Waterfall:
this is a waterfall that is made up of seven streams subsiding over a cliff which provides seven stood waterfalls. Agbokim waterfall is settled in the Etung local government area of Cross River state Nigeria.
...........................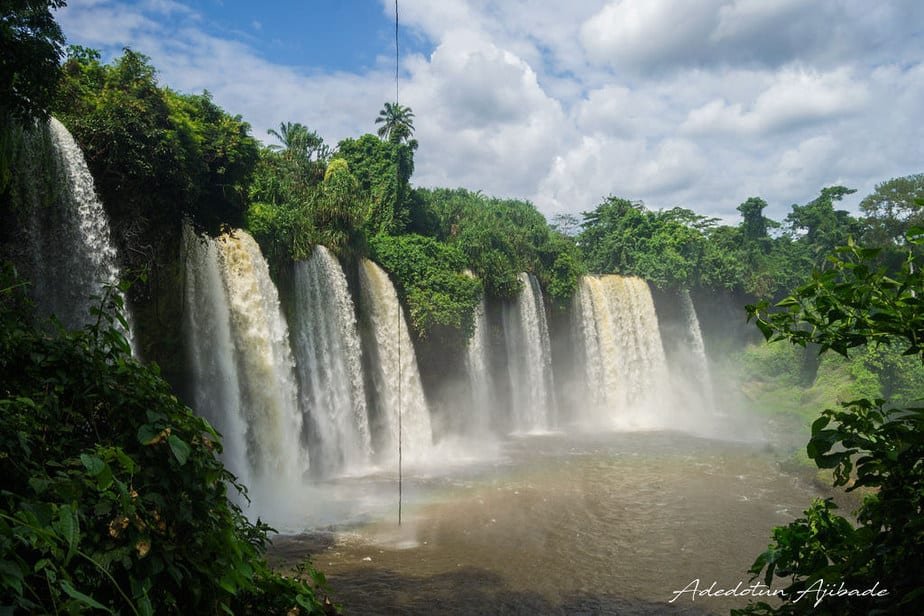 Agbokim waterfall is an attractive and nice hangout spot for tourists and it is also a place to come and have a peaceful break from city life.
Related: 10 Creative and Fun places to hangout in Port Harcourt
5. Drill Rehabilitation Centre:
Drill rehabilitation center is a wildlife adytum. It is located in Calabar Cross River State Nigeria. It was constructed in 1991 by Peter Jenkins and Lisa Gadsby to retain drill, the threatened African primate.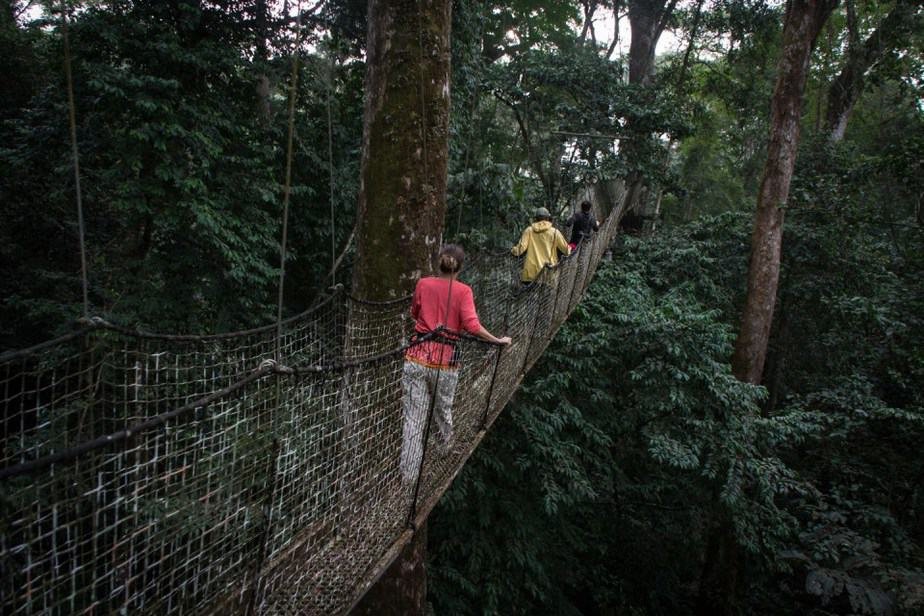 The rehabilitation center retains and validates the continuity of threatened primate species. It serves to restore drill with members of their species and a safe place for the primates. Drill rehabilitation center is renowned as one of the most successful breedings of threatened primates in the world. It is one of the most fun places to hang out in Calabar.
...........................
6. Kwa Falls:
Kwa fall is an astonishing waterfall. It is located in Cross River national park, 25 kilometers north of Calabar Offiong Ekang road.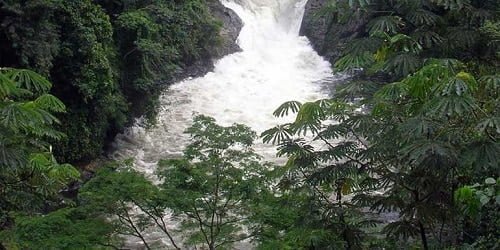 The natural water flows through smelted rocks in the humid rain forest. The water is described by the staircase of 234 steps down to the snoozing place of the cloudy waterfall.
7. Tinapa resort:
Tinapa resort is an intermix business and recess spot. it was established by the government of Crossriver. Tinapa resort is located in Cross River. Tinapa resort serves as a supreme place to purchase duty goods and services. It is an amazing hang-out spot in Calabar.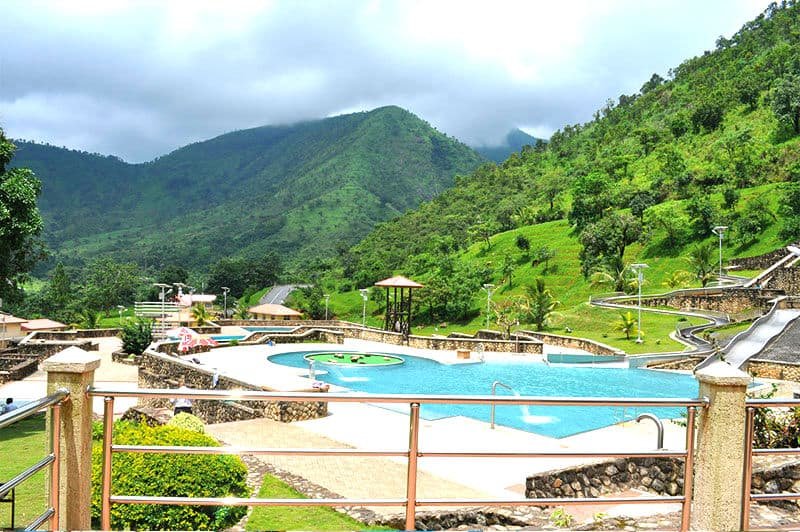 It also boasts of it fabulous buildings and its luxury hotel, production studio, cinema, nightclub, and water-themed park. Tinapa resort is a world-set establishment where visitors and tourists can benefit from the wholesales and retails activates as well as relaxation time.
...........................
Related: 25 Fun places in Lekki to hangouts that you've not heard of
8. U.j Esuene Stadium, Calabar:
U.j Esuene stadium is a multi-purpose stadium. It is located at 8 Calabar, Naval Base, Calabar, the stadium is mostly used for football and also the home stadium of Calabar rover and previously Dolphins F.C.
If you are a football lover and you stay in Calabar you will be missing out if you have not been to Esuene stadium some of the matches that were played In the under 17 world cup was hosted in the stadium in 2009. The stadium was constructed in 1977.
9. Tortuga Island, Calabar:
Tortuga Island is a unique hangout spot in Calabar. Tortuga Island is a nice calm place to hang out after your adventure through the beautiful city of Calabar although is not really as popular as other attractive places in Calabar but it is a great place to hang out with you and your families.
...........................
CONCLUSION
In this article, I have tried to show you the 10 best hang out in Calabar if you are ever going to visit Calabar you should take a tour around all these beautiful places mentioned. I like hanging out at drill rehabilitation center course it is an important and place where threatened primates are been cared for. So guys if you enjoyed this article please leave us a comment in the comment section.