Reviewed by Soliu.
Some notable places to go in Asaba include the National Museum, which showcases local history and culture, and the scenic banks of the River Niger, ideal for leisurely strolls and picnics. You can visit the Asaba Mall for shopping and entertainment, etc.
Asaba is situated on the western bank of the Niger River. More well-known Nigerian cities like Lagos and Abuja often overshadow the city.
Asaba holds its own as an enchanting travel destination waiting to be discovered. A fusion of rich history, natural beauty, and vibrant culture, Asaba welcomes tourists with open arms and many attractions.
Are you hoping to get a memorable experience on your next visit to Asaba? Check out 24 incredible places to go in Asaba for maximum quality experience and fun.
Why Explore Asaba?
If you're wondering why Asaba deserves a spot on your travel bucket list, you're in the right place to get the best answer. Here's why;
It is a Food Lover's Paradise
Asaba's strategic location along the Niger River makes it a unique travel destination, offering a blend of natural beauty and convenience for broader explorations.

The city is a cultural hub, rich in traditions, festivals, and historical landmarks that provide a deep dive into Nigerian heritage.

Versatility in tourism is one of Asaba's strong suits, making it an ideal destination for various travelers with varying interests.
Incredible Places to Go in Asaba
.........................
1. Asaba Waterfront
One of the biggest draws for any visitor to Asaba is its natural beauty. And when it comes to experiencing nature at its finest, the Asaba Waterfront stands as an undeniable highlight.
The Asaba Waterfront is more than just a beautiful riverbank—it's a hub for various activities, leisure, and even historical significance. It is located along the majestic Niger River; the waterfront offers breathtaking views, especially during sunset when the sky changes into a kaleidoscope of colors.
But it's not just about the views; the waterfront also hosts various activities, which makes it a go-to place for locals and tourists.
Top 5 Activities to Do at Asaba Waterfront
Paddle Boating: Get up close with the waters of the Niger River through paddle boating, offering a relaxing yet exhilarating experience.

Fishing: Whether you're a newbie or experienced angler, fishing in the tranquil waters can be rewarding and soothing.

Nature Walks: Stroll along the well-marked paths, soaking in the flora and fauna.

Picnicking: With numerous spots ideal for a laid-back meal, picnicking is also popular here.

Sunset Watching: No visit to the waterfront is complete without catching a sunset, a perfect end to a day of activities.
2. Otuogu Beach
.........................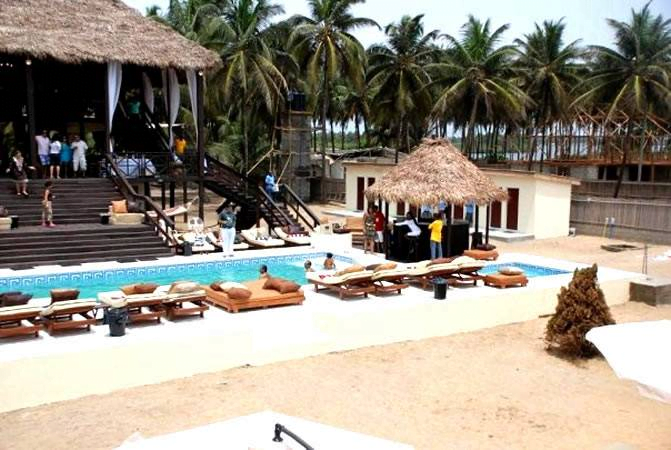 After exploring the Asaba Waterfront, you may crave more sand and surf. If that's the case, Otuogu Beach is one of the other places to visit in Asaba. It is just a short drive from the city center. Otuogu Beach is an idyllic escape that allows visitors to immerse themselves in nature, unwind, and engage in various activities.
Otuogu Beach is not just another beach; it's a slice of paradise that combines the elements of untouched natural beauty, serene ambiance, and a range of activities.
This beach has become a haven for relaxation and a communal gathering spot where families and friends come together to celebrate special occasions or spend quality time.
Otuogu Beach is a year-round destination, but it shines the brightest during the dry season, from November to April. The weather during these months allows for uninterrupted beach activities and a more enjoyable experience overall.
Best Activities in Otuogu Beach
Swimming: The clear, shallow waters make it perfect for a swim.

Beach Volleyball: The vast stretch of sandy shore is ideal for a game of beach volleyball.

Shell Collecting: Take a leisurely walk along the beach, and you'll find a variety of shells perfect for collectors.

Sunbathing: Bring your sunscreen and a good book for a relaxing day in the sun.

Beachside Dining: With several food stalls and makeshift cafes, you can enjoy a meal with a view.
If you want to step away from the beachside stalls for a meal, several restaurants and cafes are within a 10-minute drive from Otuogu Beach. You'll find various options whether you're in the mood for local Nigerian cuisine or international dishes.
.........................
3. Ebu Forest Reserve
Once you've had your fill of beaches and waterfronts, head inland to explore the lush wilderness of the Ebu Forest Reserve. It is located just a short distance from Asaba. This forest reserve is a sanctuary for nature lovers and anyone looking to disconnect from the hustle and bustle of city life.
The Ebu Forest Reserve is more than just a collection of trees—it's a biodiverse ecosystem teeming with various flora and fauna. It spread over acres of land. The reserve is significant for its conservation efforts to protect indigenous plant species and provide a habitat for local wildlife.
The forest has various animal species, including monkeys, birds, and small mammals. The thick canopy of trees offers a cool respite from the heat and serves as an excellent location for bird-watching or simply soaking in the tranquility of nature.
Wildlife you can encounter includes monkeys, a range of bird species, and small mammals, making it an excellent spot for animal enthusiasts and bird watchers.
.........................
4. Asaba National Museum
After soaking in the natural beauty of Asaba, you might be eager to dive into its rich history. One destination that should be noticed is the Asaba National Museum, a cultural gem that gives you a glimpse into the past.
The Asaba National Museum is more than just a repository of ancient artifacts—it's a narrative woven through time that captures the essence of Asaba's and Nigeria's rich cultural heritage.
The Asaba National Museum is an institution that holds significant cultural value. It houses an impressive collection of artifacts, photographs, and documents that take you on a journey through the history of Asaba and Nigeria at large. Each exhibit tells a story from pre-colonial times to the present, shedding light on the events and figures that have shaped the region.
5. The Royal Palace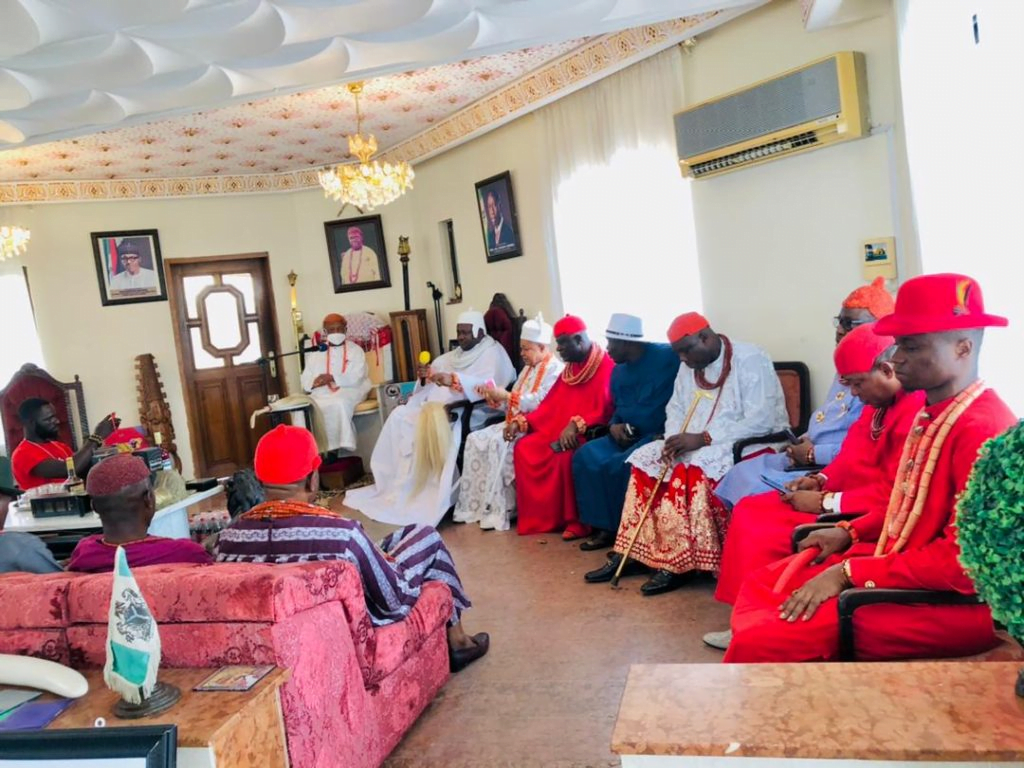 No visit to Asaba is complete without exploring its Royal Palace, an enduring symbol of its rich cultural and historical legacy.
Nestled amidst the hustle and bustle of Asaba, the Royal Palace stands as a sanctuary of tradition and history. It has been the residence of the local monarchs for several generations and serves as a focal point for cultural activities and ceremonies in the city.
.........................
With its intricate architecture and a design that blends modern and traditional elements, the palace is a living testament to Asaba's dynamic history.
The Royal Palace has seen its share of pivotal moments. It has witnessed historic events, played a role in local governance, and acted as a mediator in regional conflicts. Each room and courtyard tells a story, making a visit here akin to walking through a living museum.
6. Asaba Memorial Garden
After exploring the stately grandeur of the Royal Palace, you might be looking for a place to reflect and find solace. Asaba Memorial Garden offers a tranquil setting infused with historical significance.
Tucked away in a quiet part of the city, Asaba Memorial Garden is a tribute to the lives lost during significant historical events. The garden is beautifully landscaped, featuring winding paths, well-maintained flower beds, and various sculptures and monuments.
What makes this garden particularly special is its educational component. Several plaques and information boards are placed throughout the garden, giving visitors context about the events commemorated here. You'll find a variety of things to see, such as:
.........................
The central monument serves as the focal point of the garden.

Sculptures depicting key figures or moments.

Quiet corners with benches where you can sit and reflect.

A Visitor's Guide to Asaba Memorial Garden
7. Go-Karting in Asaba
After absorbing the natural beauty and historical richness of Asaba, it might be time to rev up your engines—quite literally.
There's nothing quite like the thrill of whizzing around a track, the wind in your face, as you navigate tight turns and speed down straightaways. In Asaba, you'll find several go-karting tracks that offer this exhilarating experience.
Whether you're a pro or a complete beginner, Asaba has go-karting options that suit all levels. These tracks are usually well-maintained and offer various kart types and safety gear. Before you start, you'll often be given a quick safety briefing and a few practice laps to get you comfortable.
Top 3 Go-Kart Tracks in Asaba
Asaba Speedster Karting Arena: Known for its advanced track design and top-of-the-line karts.

Delta Dash: This track offers a variety of karts to suit different skill levels and is great for groups.

Urban Raceway: Perfect for families, this venue offers a mix of adult and children's tracks.
8. Asaba Golf Course
.........................
If you prefer a more leisurely pace of adventure, you can include a section on the Asaba Golf Course.
If whizzing around a track doesn't appeal, a day on the greens is more your speed. The Asaba Golf Course provides a serene setting to enjoy a game of golf while taking in the beautiful landscapes surrounding it.
The Asaba Golf Course is a golfer's paradise. The course offers a challenging layout with various terrain types, from open fairways to narrow wooded areas. The course is designed to accommodate all levels of experience.
As for facilities, the Asaba Golf Course is second to none. Here's what you can expect:
A fully stocked pro shop with all the latest gear.

Clubhouse with dining and lounge areas.

Golf carts and caddies are available for hire.

Practice facilities include a driving range and putting greens.

Training and coaching sessions for those new to the game.

Hitting the Greens: A Guide to Asaba Golf Course.
9. Scuba Diving Spots
For the more adventurous souls, scuba diving could offer a unique way to explore Asaba.
.........................
As you've seen, Asaba isn't just about cultural landmarks and green golf courses; it also has its share of underwater wonders. For those looking to venture below the surface, Asaba offers a variety of scuba diving spots that showcase the region's aquatic beauty.
Recommended Spots:
Asaba Marine Park: This area is known for its clear waters and colorful coral formations, making it a top choice for divers.

Delta Dive Haven: Perfect for advanced divers, this spot offers cave systems and deep dives.

Ebu Underwater Caves: Exploring underwater caves is challenging and exciting for those seeking a unique diving experience.
Fun Places to Visit in Asaba
There are numerous places to go in Asaba and have fun. Here are some;
Asaba Golf Course: Enjoy a leisurely round of golf in a serene setting with beautiful landscapes and well-equipped facilities.

Go-Karting in Asaba: Get the adrenaline pumping by racing around go-kart tracks like Asaba Speedster Karting Arena and Delta Dash.

Scuba Diving Spots: Dive into the underwater world of Asaba with spots like Asaba Marine Park and Delta Dive Haven, perfect for both beginners and advanced divers.

Local Eateries: Savor the flavours of Asaba by trying out the local cuisine at eateries and food stalls throughout the city.
Beautiful Places to Visit in Asaba
.........................
Asaba Golf Course: Enjoy a round of golf surrounded by lush landscapes and rolling hills, providing a scenic and relaxing experience.

Asaba Marine Park: Explore the underwater beauty of Asaba through scuba diving and snorkeling, discovering colorful coral formations and marine life.

Delta Dive Haven: A perfect spot for divers to explore underwater caves and unique underwater landscapes.

City Parks and Gardens: Asaba offers various well-maintained parks and gardens, including Millennium Park and Cenotaph Park, where you can enjoy green spaces and tranquility.
Conclusion
As you've seen, Asaba is not just a city; it is full of diverse experiences. But it doesn't stop there; the adrenaline-pumping adventures at go-kart tracks and the serene greens of the golf course add yet another dimension to this already multifaceted destination.
And for those looking to plunge into new depths—literally—the scuba diving spots offer an underwater world waiting to be explored. Asaba promises a journey that you won't easily forget. So why wait? Pack your bags, plan your itinerary, and set out on an adventure that promises to be as diverse as it is memorable.
.........................
That's the much I can take on the topic: Incredible Places to go in Asaba; I hope you've found it helpful.
Do you think there's somewhere I didn't include? Let me know in the comments box. Remember to share with friends.