This particular blog post will discuss extensively the Funke Akindele biography, lifestyle, marriage, children, net worth, and much more.
Funke Akindele has become much more than a regular household name that everyone in and outside the country can recognize. She is a force to be reckoned with when it comes to the entertainment industry and she has successfully carved out a niche for herself in the industry and also in our hearts.
She achieved all these through sheer hard work, consistency, and destination and not out of luck.
She has proven to everyone that comes rain or sunshine anyone willing to put in the work will reap the rewards.
She is known by many names, those that have had the privilege to be mentored under her calls her Aunty Funke or Mrs Bello, while other fondly call her Jenifa which is her comic character in Jennifer Diaries.
...........................
In 2021, Funke Akindele made as much as #468,036,300 from the Omoghetto: The Saga she directed and produced.
It broke the four-year record of Kemmi Adetiba's movie titled " The wedding party" becoming the highest-grossing movie in the whole of Nigeria.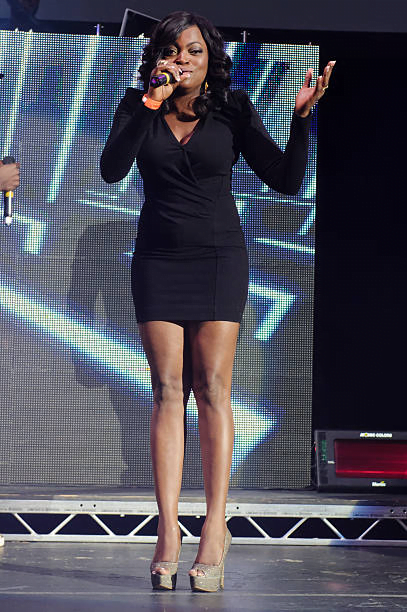 Funke Akindele Biography and Early Life
Born to Mr and Dr. Banjo Akindele on the 24th of August, 1977, Funke Akindele is the second of three children born in Ikorodu Lagos State.
She attended Grace Children's School before she proceeded to Moshood Abiola Polytechnic to get her Ond. Her schooling journey didn't end there, she attended the Prestigious University of Lagos where she pursued and got law from.
Funke Akindele Profile
| | |
| --- | --- |
| Real Name | Akindele Ayotunde Olufunke |
| Date of Birth | August 24, 1977 |
| Place of Birth | Ikorodu, Lagos State |
| Tertiary Institutions | Mooshod Abiola Polytechnic/University of Lagos |
| Course Studied | Bachelor of Law(LLB) |
| Relationship Status | Divorced( JJC Skillz, Kehinde Oloyede) |
| Children | Taiwo and Kehinde Bello |
| Debut Movie | "I need to know" |
| Years Active | 1998 till present |
| Parents | Mr and Dr. Akindele |
| Siblings | 4 |
| Net worth | $7.6 million |
Funke Akindele Acting Career
...........................
Funke Akindele's acting career took off in the early 2000s when she appeared in the television series "I Need to Know." It is a United Nations sponsored sitcom where she played the role of a curious secondary school girl. The main aim of the sitcom was to create an awareness of the issues teenagers face during their puberty years.
However, it was her tenacity and ability to bring her roles to life that brought her widespread recognition and praise. Her exceptional talent for portraying comedic characters with impeccable timing and wit quickly endeared her to audiences across Nigeria.
Building on her success, from the Sitcom, Funke Akindele went on further to star in several other television series, including "Family Matters," "Papa Ajasco," and "Maami." It was however her role as Jenifa in the 2008 comedy-drama "Jenifa" that catapulted her to even greater fame. And made her strike gold in the movie industry. "Jenifa" became a blockbuster hit and received critical acclaim, earning Akindele numerous awards and nominations for her outstanding performance as the eponymous character.
...........................
She portrayed Jenifa, a young village girl who moves to the city, pretending to be born with a silver spoon, and navigates the challenges and adventures of urban life with humor and resilience.
Following the success of "Jenifa," Akindele went on to create a television series titled "Jenifa's Diary," which premiered in 2015 and went on to become a household name both in Nigeria and the Diaspora.
The series, which she also wrote and produced, follows the comedic escapades of the character Jenifa as she continues to adapt to city life. "Jenifa's Diary" has been well-received by audiences and has gained a massive following, further solidifying Funke Akindele's status as one of Nigeria's most beloved comedic actresses. Jennifer's diary has also featured stars like Folarin Falana(Falz), Lota Chukwu (kiki), Olayode Juliana(Toyo baby), and a host of others.
...........................
In addition to her work in television, Funke Akindele has appeared in numerous successful Nollywood films, showcasing her versatility as an actress. Some notable movies she has featured in include "Maami," "Married but Living Single," and "A Trip to Jamaica." Her performances in these films have consistently received critical acclaim and have contributed to her stellar reputation within the industry.
Funke Akindele was reported to have been featured in a Hollywood movie "Marvel's: Avengers Infinity War" in 2018.
However, the speculations died when another star actress Genevive Nnaji was also cited as a cast member on the movie site. After much investigation, it was discovered that the IMDb site might have been hacked.
...........................
Beyond acting, Funke Akindele has ventured into film production and has established herself as a successful producer. She co-produced the hit comedy film "Omo Ghetto: The Saga," which became the highest-grossing Nigerian film of 2020. Akindele's production company, Scene One Productions, has also produced other notable projects, including the aforementioned "Jenifa's Diary."
Funke Akindele's acting career has earned her numerous accolades, including awards from reputable organizations within and outside Nigeria. She has received Africa Movie Academy Awards, Africa Magic Viewers' Choice Awards, and Best Actress awards at the Nigeria Entertainment Awards, among others. Her talent, dedication, and contribution to the growth of Nollywood have solidified her status as one of the industry's most influential and respected figures.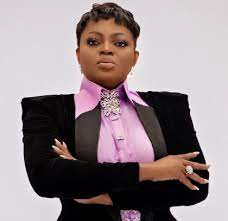 In 2019, Funke Akindele made her debut as a director with the movie "Your Excellency". She also directed and produced the movie "Battle on Buka Street" featuring the likes of Mercy Johnson, etc. The movie has raked in about $60,000 in gross profits in the United state of America according to reports.
...........................
Reports got from the Box office state that "Battle on Buka Street" as of now has raked in over #135 million in both Nigeria and West African Cinemas.
In addition to her acting and production endeavors, Funke Akindele is also known for her philanthropic work. She has used her platform to promote social causes and has been involved in various initiatives aimed at empowering women and children in Nigeria.
Funke Akindele's acting career continues to thrive, and she remains a beloved figure in the Nigerian entertainment industry. Her exceptional talent, comedic prowess, and entrepreneurial spirit have cemented her as one of Nollywood's most influential and successful actresses, and her contributions to the industry have undoubtedly left a lasting impact.
Funke Akindele's awards and achievements
...........................
In her 25 years of being both an actress, Scriptwriter, and director, Funke Akindele has garnered numerous awards and achievements throughout her career. Most prominent on her list of awards is the invitation from the Academy of Motion Picture Arts and Science(AMPAS) to join the 2022 membership of Oscar organizers.
One of Funke Akindele's most notable achievements is her portrayal of the character "Jenifa" in the movie titled "Jenifa," which she wrote and produced. The film gained massive popularity and earned her critical acclaim, establishing her as one of Nigeria's leading actresses. Her performance in "Jenifa" earned her the Africa Movie Academy Award for Best Actress in a Leading Role in 2009.
Funke Akindele's success continued with the subsequent TV series adaptation of "Jenifa" titled "Jenifa's Diary." The show became a massive hit and has been running successfully since its inception in 2015. Funke Akindele not only acts in the series but also writes and produces it. Her exceptional skills in storytelling and comedy have garnered her several awards, including the Africa Magic Viewers' Choice Award for Best Actress in a Comedy in 2014, 2016, and 2017.
...........................
In addition to "Jenifa's Diary," Funke Akindele has appeared in numerous other Nollywood films and TV series, showcasing her versatility as an actress. She has received accolades for her performances in movies such as "Maami" and "A Trip to Jamaica." Her acting prowess has earned her several awards, including the Best Actress in a Leading Role at the Africa Magic Viewers' Choice Awards in 2014, 2017, and 2020.
Beyond her acting and production work, Funke Akindele has also been recognized for her contributions to society. She has been involved in various philanthropic activities and has used her platform to raise awareness on social issues. In 2018, she was honored with the Forbes Woman Africa Award for her significant impact on the entertainment industry and her efforts to empower women through her production company, Scene One Productions.
...........................
Funke Akindele's awards and achievements serve as a testament to her talent, hard work, and dedication to her craft. She has become a household name in Nigeria and has gained international recognition for her contributions to the film industry. Her success not only highlights her accomplishments but also represents the growing influence and prominence of Nollywood on the global stage.
Funke Akindele's Endorsement Deals
Based on her hard carved reputation as one of Nigeria's richest and most talented actresses in Nigeria, Funke Akindele has successfully landed several business deals helping increase her net worth significantly.
Funke Akindele got endorsements from reputable organizations like Dettol, Keystone Bank, and Iroko TV in 2008.
She became a WAW, a detergent company ambassador in 2019.
...........................
In November 2020, Funke Akindele announced an ambassador deal with the Molfix diaper brand.
In addition to all that, she is Amen estate's Influencer and also an ambassador to a cereal company known as Kellogs.
Funke Akindele's Net Worth
Funke Akindele's net worth is estimated to be around $7.6 million making her the third richest actress in Nigeria.
She has made an indelible mark in the Entertainment industry based on her endorsement portfolio with international brands and also proceeds from her movie sales.
Funke Akindele was placed in the same category with the likes of Genevieve Nnaji, Rita Dominic, and others in 2022 as a result of her net worth.
She is the CEO of Scene One Productions where she took it upon herself to mentor young and upcoming acts in the industry.
...........................
Funke Akindele's House and Cars
Funke Akindele boasts of a fleet of cars and also a mansion in the Choice Amen Estate located in Ibeju Lekki, Lagos state.
The mansion is a 7-bed detached featuring airy terraces and Casement windows.
In 2021, Funke Akindele purchased a Lexus LX 570 SUV worth between the range of #16 million to #70 million.
Other luxury cars owned by Funke Akindele include:
Toyota Prado SUV costing about #52.8M
Bentley Continental GT costs about $20M to #80M
Lamborghini Aventador costing #100M to #300M
Funke Akindele Marriage and Divorce
First Marriage to Kehinde Oloyede
Funke Akindele, a popular Nigerian actress, was married to Kehinde Oloyede. Their marriage took place on May 12, 2012. It was a star-studded ceremony that ended as abruptly as it began. However, their union was short-lived, and they separated in July 2013, just a little over a year after getting married.
...........................
The couple officially divorced in 2013. The marriage was said to have gone badly as Kehinde Oloyede took to his Facebook to announce the end of their marriage. In an interview with Chude Jideonwo, Funke said she poured herself into her career to get away from the pains of her failed marriage. The first marriage however did not produce any children.
Second Marriage to JJC Skillz

In 2016, Funke Akindele found love again in the arms of music producer and singer JJC Skillz( Abdulrasheed Bello), before Funke Akindele met and married him, JJC Skillz was just like Akindele was previously married and divorced. Unlike Funke Akindele's previous marriage, JJC Skillz's previous union produced three children.
Funke Akindele and JJC Skillz decided to tie the knot in a private ceremony in London after which they settled back in Nigeria and they decided not only to be life partners but business partners as well.
...........................
In 2018, they both welcomed a set of beautiful twin babies, what's more interesting is the fact that Omo Ghetto the saga that was a phenomenal hit was co-produced by them.
JJC Skillz announced the end of their marriage after they have been together for about six years, according to what JJC Skillz said, he said Funke Akindele asked him to leave her house and has refused to say anything to him.
They are looking for methods to co-parent and run their joint business after he said that their marriage was beyond saving.
The previous two years, he added, "have been extremely difficult for us." Additionally, he said that he was making the announcement to let people know that "we both are pursuing separate lives."
...........................
After many rumors of torment in their paradise of love in April, the news of their marriage failing finally surfaced.
Benito, JJC Skillz's kid, claimed that the pair hadn't shared a bed in two years and that living with Funke Akindele was awful.
Mella, who is also the mother of JJC Skillz and Benito, alluded to problems in her baby daddy's union with Funke Akindele.
Funke Akindele's Controversies
Just like every other notable celebrity, there are always controversies following them around and Funke Akindele is no different from the folks.
Here are a few notable ones:
House Party during the COVID-19 Pandemic: One of the most significant controversies surrounding Funke Akindele occurred in April 2020. She and her husband, JJC Skillz, organized a birthday party at their residence in Lagos, Nigeria, during the COVID-19 lockdown. The event drew widespread criticism as it violated the social distancing guidelines and restrictions in place at the time. Funke Akindele was subsequently arrested, and both she and her husband were charged and fined for their actions.
Casting Controversy: In 2017, Funke Akindele received backlash for replacing an actress, Dorcas Shola Fapson, in her TV series "Jenifa's Diary" without any explanation. The sudden change caused a stir among fans, and many criticized Akindele for the way she handled the situation. It further fueled the rumor carried by Olayade Juliana that she was a terrible Boss and was paying way below the required amount.
Failed Marriage and Divorce: Funke Akindele's first marriage to Kehinde Oloyede in 2012 ended in divorce in 2013, just a year after their wedding. The divorce received significant media attention, and rumors and speculations circulated about the reasons behind the separation.
It's worth noting that Funke Akindele has also faced some criticism for certain roles she has played in movies and TV shows, which some viewers considered to be inappropriate or offensive. However, these controversies are subjective and vary depending on individual perspectives.
...........................
Funke Akindele's Political ambition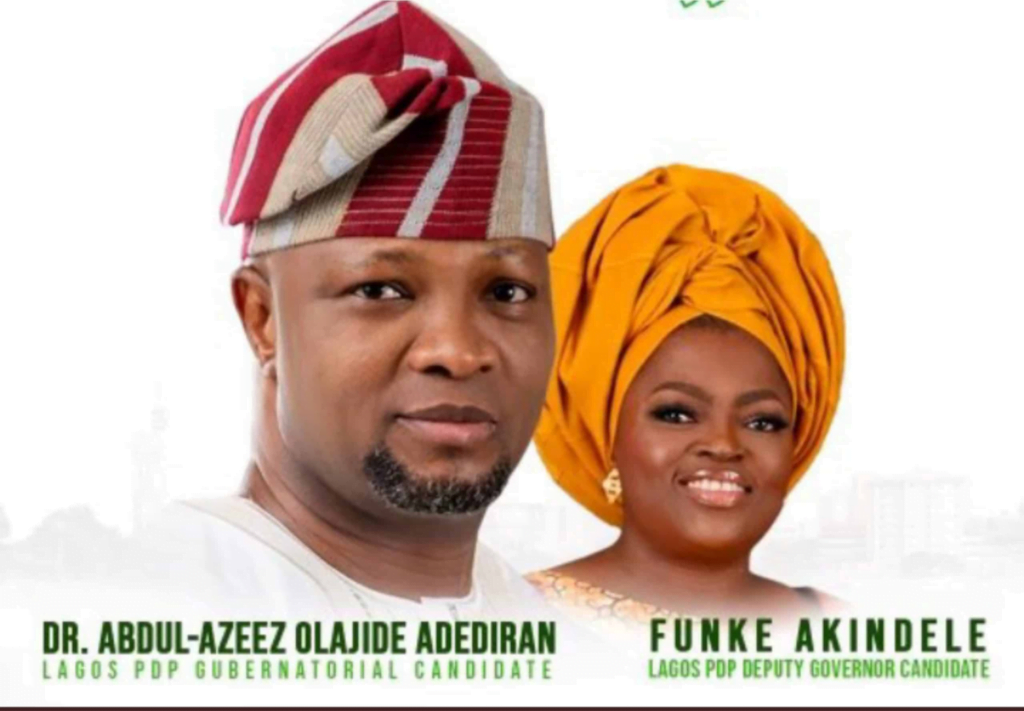 The People's Democratic Party nominated the popular Nigerian actress(Funke Akindele) to run as the deputy governor of Lagos in the impending 2023 election. As a result, the actress is now counted among famous people who have dabbled in Nigerian politics.
Along with Dr. Azeez Olajide Adediran (Jandor), Funke Akindele will run for deputy governor of Lagos. On Tuesday, July 12, 2022, the Nollywood actress declared her political aspirations in a thread post on Twitter.
The mother of two claims that she is well aware of the financial burden of the political assignment and is willing to make the sacrifice of postponing her career in order to serve. I've made up my mind that no sacrifice is too great for the sake of our nation and state.
...........................
Contrarily, Funke Akindele just dropped a brand-new film called "Battle on Buka Street." The actress is still running to be Lagos' deputy governor. The new movie from Akindele has elicited a range of responses from both supporters and detractors.
While some have praised Funke Akindele's ambition, others have claimed that she is treating politics like a "side hustle". But whichever way you may look at it she has made and is still making a mark and will be remembered for a long time.