Dammam is one of the cosmopolitan cities in Saudi Arabia. It's home to many cultural sites, museums, and buildings that have been preserved beautifully. The following article includes a list of attractions that make Dammam an interesting tourist destination, especially for those who are interested in history, ancient architecture, and history.
Visiting Dammam for the first time? The city can be a bit overwhelming and finding your way around might be a bit of a challenge. A good Dammam Airport car rental is recommended for a hassle-free trip. Therefore, we recommend that you take an airport transfer to your hotel before heading back out into the city. This will ensure you have a reference point for when you want to get back.
There are so many things to do in Dammam and here is the list of the best attractions in this charming city for a fascinating holiday experience.
1. Explore Heritage Village Museum
At the Heritage Village, tourists can see some of Saudi Arabia's rich history and culture. One of the most popular things to do outside in Dammam is to explore this area.
.........................
The 5-story building looks like a fortress and gives visitors a sneak peek into the past and present of Saudi Arabian culture. It has a lot of interesting things from the past, like old weapons, jewellery, photos, manuscripts, and a lot of other priceless items.
Heritage Village also has a restaurant where you can get traditional Saudi food as well as food from other places.
2. Take a break at King Fahd Park.
King Fahd Park is 100 hectares big and has a lot of things to do, from wide open spaces to exciting rides. At the amusement park, there are more than 25 rides. The most popular one is the Cobra Ride. Swan Lake is on the east side of the park.
It has three islands with palm trees and places to sit. In the northeastern part of the park, there is a plant nursery with shaded bushes and places for plants to grow. The park has a number of man-made lagoons, pools, lakes, waterfalls, and fountains.
.........................
More than 100 different species of trees, shrubs, and plants may be found there as well. Further down, we'll go into more detail about a specific activity you may do at the park.
3. Visit the Dammam Regional Museum.
The Dammam Regional Museum, which is on the SeaFront, takes people on a tour of the area's long and interesting archaeological history.
It has things left over from the Stone Age. Archaeology experts can be found all over the museum to explain and show visitors around the displays.
4. Enjoy yourself at Half Moon Beach
Half Moon Beach is a long, beautiful crescent-shaped beach that both locals and people from other countries like to visit. You can relax on the clean white sand, swim in the Gulf, sunbathe on the long beachfront, or ride a beach buggy across the dunes.
There are also places to sit and shower that look like cabanas. At Half Moon Beach, the water is clean, calm, and only a few feet deep. Low-lying waves at the beach make it a great place to swim and do other water-related activities.
.........................
5. Cobra Entertainment City has thrill-seeking rides: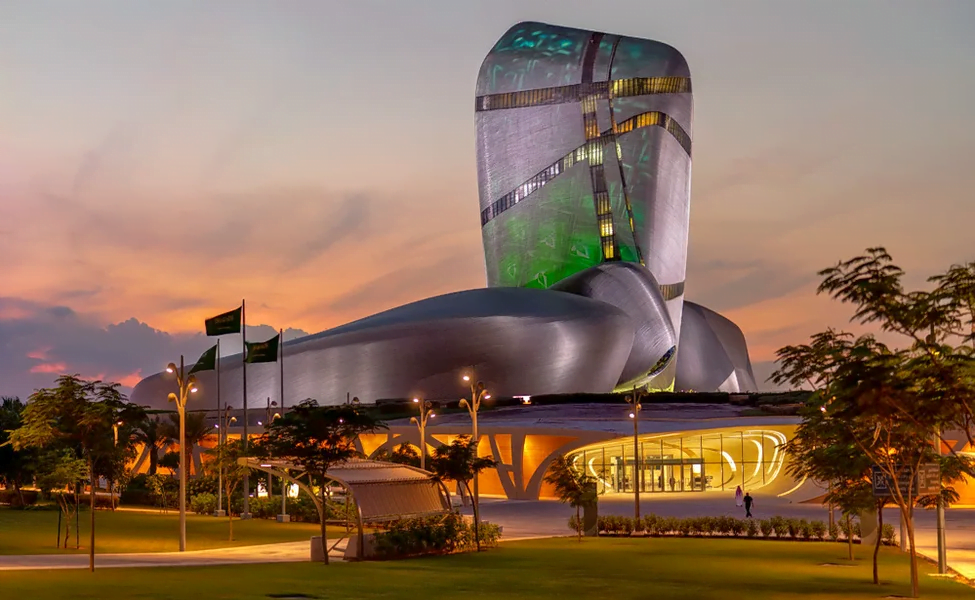 Dammam recreational parks are worth viewing, particularly the entertainment city of Cobra in King Fahd Park, which is the largest and nicest area to have enjoyment in the Kingdom of Saudi Arabia. If you want to have a good time, head to Prince Mohammed bin Park Fahd Entertainment, commonly known as Cobra Entertainment City.
There are many vast, gorgeous open areas, waterfalls, man-made lakes, restaurants, a roller coaster, and an astonishing rotating bridge shaped like a snake with two rings. Horseback riding may be enjoyed in a variety of ways. Going to Cobra is the best and most common option since it better leads traffic to the night grounds so that it can view them lighted up.
6. Enjoy at Mahara Karting Track:
The Mahara Karting course was created to satisfy the highest international standards, allowing Dammam to host a professional car racing event. It is managed by professionals, making it one of the most famous attractions to do for families and individuals together. Bring your family or friends and enjoy this fantastic location.
.........................
7. Have fun playing paintball:
Make plans to play paintball with your buddies if you're tired of heading to movies and shopping centres. If you like paintball, this is a wonderful place to visit. Outdoors, there are both man-made and natural barriers formed by plants and trees.
There are paintball competitions and a variety of activities available, including Capture the Flag, Village Guardians, Hostage Rescue, and others. What do you have to lose? If you can get through the barriers and overcome the odds, you'll have a terrific time during this enjoyable session.
8. Tick-tock Escape Room is a great place to play authentic games.
Have fun solving the puzzles in the newest and hardest escape room games in Dammam. Escape rooms are enjoyable real-world games where a group of friends, colleagues, or family members must cooperate to solve a problem in a themed space.
All of the riddles must be solved within one hour. You must communicate with one another and work as a team to look about the area and find all of the hidden clues in an effort to escape! This is among the entertaining things to do in Dammam.
.........................
9. Visit the Al Jowharah Museum to learn more about Saudi Arabia.
History fans will love the Aljoharah Museum, which is a beautiful villa with a huge collection of more than 500,000 items. This museum has things like a 500-year-old copy of the Holy Quran and old cars that will catch the eye of a curious explorer.
Some of the things on display are old gramophones and things that belonged to King Abdul Aziz. This is one of the best things to do in Dammam, so if you want to know more about Saudi Arabia, you should come here.
10. Take a trip to Adventure World:
Adventure World is one of the best amusement parks in the kingdom of Saudi Arabia. It is a popular place for families to go to have fun and do different things. So, find an indoor game that will keep your kids busy and take them there!
There are so many rides, play areas, and places to eat that the kids will never get bored. This entertainment centre is made for young children. It has rides, play areas, and casual places to eat.
.........................
11. Al Othaim Mall is a good place to spend some time:
The huge 70,000+ SQM mall in Dammam has more than 392 stores in many different categories, as well as a number of great restaurants and the Saffori Land amusement park.
The four-story shopping mall has 392 stores, from high-end to affordable brands from around the world. Another level has bridal gowns, costumes for parties, and clothing in an Arab style. So feel free to browse around this huge mall for as long as you want.
Conclusion
Dammam is a wonderful place to visit, and it's full of things to do that are perfect for both locals and tourists, alike. It is a large city that is full of entertainment, activities, and fun things to do. It has an abundance of things to see and do, so the next time you're in the area, make your way over to the beautiful city of Dammam. You'll have a great time!