If you're a sports fan, you'll love Fubo, since it streams a ton of different live sports events and networks. The streaming service offers more than just sports to its users; it also features entertainment and news programming.
However, there are several essential aspects of Fubo you need to know before you sign up for it. In today's blog post, we will talk about the Fubo review and the 7 things to know before you sign up for Fubo.
Understanding these aspects will help you decide whether Fubo is the best streaming service for your requirements.
What is Fubo?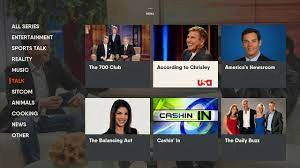 With Fubo, you can watch various live sports events and networks, as well as other entertainment and news programming. Subscribers can access their content on various devices, including smartphones, tablets, laptops, smart TVs, and other streaming devices.
.........................
This allows viewers to watch their favorite sports events, programs, and movies whenever they want. Fubo is well-known among sports fans for its comprehensive sports programs, which include ESPN, NBC Sports, Fox Sports, and NBA TV. In addition to news channels like CNN and MSNBC, it also includes entertainment networks like FX, AMC, and Comedy Central.
Fubo's goal is to provide a complete streaming experience for anyone interested in sports and other forms of entertainment. They do this by including features like digital video recording, on-demand content, and multi-device streaming.
7 Things You Need To Know About Fubo
1. Pricing and Packages
When compared to other live TV streaming services, Fubo is somewhat pricey. However, there are various subscription packages and price options to suit individual needs. Let's take a look at each of the packages offered by Fubo:
.........................
The Fubo Pro plan, which starts at $75 per month, is the cheapest and most basic Fubo Package. With this package, you can record up to 1000 hours of TV at once, giving you plenty of time to catch up on programs at your speed. You also have access to 100+ channels and the Fubo Pro Package lets you stream TV to a total of 12 screens.
The Fubo Elite plan costs $85 a month. you can watch over 130 events live and in 4K quality. In addition, comes with 204 channels (that is, all the channels in the Pro plan plus the Fubo Extra and News Plus add-ons).
The Premier Plan provides both life and on-demand Showtime programming in addition to everything in the Elite package. This subscription has several features which make it the most preferred plan out there.
.........................
It offers access to over 200 channels for $94.99 a month. However, keep in mind that the total cost for a plan may exceed the plan's normal price.
Also, there are other packages you can get on the FuboTV App.
The Sports Lite package offers eight more channels for $9.99 a month, including NBA TV, MLB Network, NHL Network, and Tennis Channel. The Fubo Extra plan has access to several of these networks.
The $19.99 monthly fee for Latino Plus's twenty-plus channels is well worth it for Spanish-speaking sports lovers. For an additional $8.99 monthly, you may subscribe to Rai Italia. TV5MONDE is available for $9.99 monthly.
The Portuguese Plus package adds five channels for $14.99 per month, while the Entretenimiento Plus package, which includes nine music and movie channels from Spain, Mexico, and other nations, costs $4.99 per month.
.........................
Also, for an additional $10.99 per month, you can add on premium services and channels like Sports Plus with NFL RedZone.
2. Fubo Channels
Fubo has content for everyone, whether they're into sports, movies, or reality TV. In addition to regional Bally Sports networks, beIN Sports, CBS Sports Network, ESPN, FS1, Golf Channel, MLB Network, NBA TV, and NFL Network, Fubo also provides other sports-focused networks.
You may wish to subscribe to a live TV streaming service that includes your local channels if you do not have access to an antenna. Fubo has made that easier as it now includes ABC, CBS, FOX, and NBC affiliates in most areas. In addition, certain areas have access to The CW.
Networks like Bravo, Comedy Central, E!, Food Network, HGTV, MTV, TLC, VH1, and more are included for access to entertainment and lifestyle programs. If you'd rather watch movies, you can do it on various premium movie networks which include FX, Hallmark, Sony Movie, Syfy, and more.
.........................
3. Fubo's Cloud DVR
Fubo's plans come included with DVR space, so you can save your favorite episodes, movies, and live events to watch whenever you want.
The cloud provides storage so there is no need for any additional hardware. Fubo allows you to record shows right from the program guide. You can record just one episode of a series, all of the new episodes, or a mix of the two. To watch the shows you've recorded, go to the My Stuff section.
In the My Stuff section, you can delete recordings to make more room in your cloud DVR. When disc space is exhausted, no further recordings can be made. Except for the Latino plan, which only offers 250 hours of DVR capacity, all Fubo plans come with 1,000 hours of storage for your recordings.
.........................
4. Family Plan/Sharing
Fubo supports concurrent usage, so feel free to invite all of your family members to join in. The standard package of the service supports simultaneous streaming from 10 home devices and multiple mobile streams.
However, it can be difficult if you want to stream from different places at once. While you may access your Fubo account from anywhere with an internet connection and a TV streaming device like a Roku, you are limited to using that device in a single place at a time.
All Fubo subscriptions, except the Latino plan, provide for multiple users to watch content at the same time, making it ideal for families sharing a single account. With the Pro, Elite, and Premier plans, you may watch on two mobile devices simultaneously and ten devices inside your home network.
.........................
The use of mobile devices and personal computers to watch content from other places is, however, permitted. Also, six people may be maintained under a single Fubo login. Each user profile will have its own personalized set of recorded shows and subscribed channels.
5. Supported Devices
The only thing you need to get started with Fubo is a compatible device. The service supports streaming to a wide variety of devices, including smartphones, computers, tablets, and even televisions.
The Fubo app can be downloaded on major streaming platforms like Amazon Fire TV, Google Chromecast, Apple TV, Android TV/Google TV, Roku, Xbox One, and Google Chromecast to allow users to watch content on a larger screen.
6. Customer Interface
Like cable television, Fubo lets you organize your channels according to your preference. While viewing some sporting events, you can check the scores, stats, and other relevant information right on the screen.
.........................
In addition to its extensive on-demand library, fuboTV provides a user-friendly live TV guide that can be accessed through the app or website's Guide section. Subscribers can organize content in several different ways, including browsing content by category, day (up to seven days), and network.
You can also add channels as favorites, which will move them to the top of the guide.
You can also quickly and conveniently change to another live game. Fubo's Lookback function allows you to watch sports and entertainment shows from the previous three days on demand in case you fail to set a DVR recording.
For sports enthusiasts, Multiview is the highlight of Fubo, but it's only available on Apple TV. Four simultaneous live feeds may be seen on a single screen.
.........................
7. Benefits and Drawbacks
Fubo is a live-streaming television service with a high-end design, interface, and pricing per month. Compared to Fubo, the channel selection on YouTube TV, Hulu Live, and Sling TV is perhaps the largest drawback for potential users.
Additionally, compared to other streaming sites, it provides superior coverage of local sports. Fubo also offers unique and well-designed features which make the app stand out, particularly on Apple TV, and an extensive recording capacity with no time constraints
However, despite the benefits Fubo offers, it still has some drawbacks. When compared to YouTube TV and other streaming services, FuboTV's $75 monthly base pricing may be off-putting to some.
Additionally, it doesn't provide access to some Turner channels such as TBS, TNT, or CNN. Also, keep in mind that the overall resolution quality may be subpar. While we are exploring the feasibility of 4K support, fuboTV's offerings are presently restricted.
.........................
Conclusion: Fubo Review
There are several factors to think about before subscribing to Fubo in 2023. When compared to other live TV services, fuboTV stands out due to its massive cloud DVR storage capacity.
In terms of streaming services, Fubo isn't the cheapest, but if you're a sports enthusiast, it might be well worth it. We hope this article on Fubo Review informs you about everything you need to know in 2023.