Are you considering starting a business in Lagos? Do you want to know the businesses you can start in Lagos that would be successful?
Just a moment.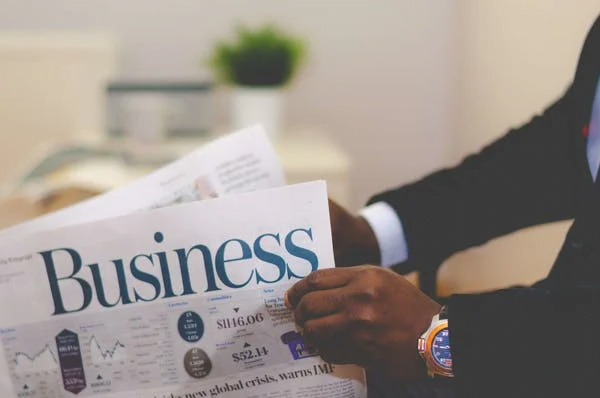 There is a big secret you haven't found out about yet. The secret is this: not all businesses thrive in Lagos. Surprised, right? But this is true.
Though Lagos' commercial environment attracts a lot of businesses to set up shop, this doesn't guarantee that any businesses being set up will become successful ventures. However, this is not to imply that some businesses have no potential to become profitable.
On the contrary, it emphasises that all businesses have the potential to turn a profit, whether they are small-scale businesses or large-scale businesses. The only thing is that the success of a business is dependent on a number of factors, which obviously do not include the type of business it is.
...........................
So, why do people believe that any business you can start in Lagos is as good as profitable?
There are several plausible explanations for this. But here are the major ones:
1. Lagos is one of the largest cities in Africa with a growing population.
This is a known fact that all and sundry know. Hence, business owners don't expect to come into Lagos to set up shop and fail. They believe, with a population of about 20 million and counting, it is unlikely that the demand for what they offer will fail.
2. Lagos is Africa's seventh largest economy.
Being on the list of the most promising economies in Africa is no small feat. This shows how far Lagos' economy has come irrespective of the socio-economic challenges that abound.
...........................
Lagos is a megacity with one of the highest and ever-increasing GDPs in the world. It is considered to be one of the best places in Africa to start a business. It's no surprise then that no successful company or brand expects to fail when they relocate to Lagos.
3. Lagos is currently home to a high percentage of Nigeria's businesses.
Research has shown that Lagos has emerged as a major hub for the headquarters of national and global companies.
With over 2,000 manufacturing establishments, over 200 financial institutions, and the largest collection of small and medium enterprises in Africa, Lagos houses a very high percentage of Nigerian and international businesses.
So when you have your facts that this huge number of businesses have their establishments in Lagos and are making it, why wouldn't other business owners believe they can thrive there?
...........................
4. Lagos is the premier tourist destination in Nigeria.
Most tourists visiting Nigeria, most often than not, aspire to visit the city of Lagos. Truth be told, some of them may only have heard about Lagos, among other places, in Nigeria. This makes it the most visited place in Nigeria.
And so people evaluate, considering that the influx of tourists comes with numerous investment opportunities, and these opportunities create emerging markets that in turn are profit dens—an enduring profit cycle.
However, things don't often play out the way we want. There are a lot of ifs and maybes that won't make that picture a reality, and as such, the reason some businesses fail.
Now that we have established that it is not all business you can start in Lagos and make it, let's see the best businesses you can do that will without a doubt thrive in Lagos.
...........................
Businesses You Can Start in Lagos and Make It
1. Food Catering Company
Everyone needs to eat. This is indisputable because we all need the energy we get from it. From children to adults, no one is exempted from hunger pangs when they hit.
Food is one basic human need that cannot be ignored, no matter what we try.
Seeing how important it is to feed people, you would have thought priority would be given to cooking to make food available. Well, the hustle and bustle of Lagos contribute to us having our cooking priority upside down.
Most workers in Lagos do not have time to cook because they leave early in the morning and return late at night. You may be on this list. This means that we need an alternative to cover our lapse – a food business, and you might just be one of those who can save us by setting up your own food catering business.
...........................
If properly planned and located in a prime and vintage position, there is no doubt your business will be profitable. Have you seen how restaurants and fast foods are selling out fast?
A food catering business coupled with a food delivery service is a good option to consider when thinking about the business to set up.
2. Car and taxi service
Like food, transportation services have a high demand because people need to commute to wherever they are going to. And since not everyone has a private car, a taxi or car service is one of the alternatives available to facilitate movement.
To start this business, you can hire a car from a trusted source and remit agreed instalments to own the car. This is for new starters who don't own a car. But if you can afford several cars at once, you might want to start considering a car rental business. However, before you do, find out if transportation is the best path for you.
...........................
3. Fitness Training Company
Fitness training is a business you can start in Lagos and make it. With the recent awareness of body health and staying in shape, this business can be your goldmine. But, make sure you believe in staying fit before you start this business.
Another pro-tip is to ensure that your business is located in an elitist neighborhood, or at least an area where people know the value of the services you'll be offering as a fitness business.
4. Event management
Are you a party butterfly who enjoys parties and all the glamour that's associated with them? You might want to consider turning your delight into a business. Event administration is one of the businesses you can start in Lagos and earn big from it.
...........................
Year after year, people host parties and events to celebrate one thing or another. You can be their event organizer. Not only will you earn money doing it, but you'll also have lots of fun since it's what you love in the first place.
5. Fashion designing
Lagosians love to look good, male and female alike, and they wear everything from local designs to unique prints. If you have a fashion design business, you can contribute your creations to the Nigerian fashion industry and make good money doing so.
Clothing, like food, is one of the basic needs of man. Hence, you can't go wrong with setting up a fashion business, especially if you offer designs that people love.
6. Real Estate
...........................
Have you heard how the real estate business has been noised abroad in recent years? It's because there is gold to be had in this business.
Starting a real estate agency and providing people with housing solutions always seems like the best place to start when considering a real estate business. You can, but you must learn the ropes of business first.
Interestingly, if you don't know how to go about setting up a real estate agency or you just want to do the real estate business behind the scenes, you can become a real estate investor. As a real estate investor, you do the real estate business passively, only enjoying the returns of your investments.
7. Travel and Tours
...........................
As stated earlier, Lagos is a commercial city that attracts a lot of foreign visitors. You can set up a travel and tour company that will offer tour-guiding to these foreign visitors and help them explore Lagos as a city. That is one part, but have you seen the increasing number of people who need assistance with making travel plans?
This is another aspect you can key into as a travel and tour business. Nigerians are constantly looking for a suitable country to visit, work in, or migrate to. In any case, your assistance to them will result in a profitable business.
8. Manpower Employment Agency
The issue of unemployment in Nigeria has not only made this a profitable business but a necessity. As a major financial centre, Lagos has the largest population of working-class people that needs help with finding a job. This is where you come in.
...........................
You can set up an employment agency for manpower to help job seekers find work and be employed.
9. Security Services
Most people in Lagos need security to ensure their safety. You can start a security service company and offer security solutions to individuals as well as businesses.
10. Cleaning services
Whether it's car washing, house cleaning, office cleaning, laundry, or dry cleaning, cleaning service businesses do well in Lagos. Because, one way or another, we all want to be clean and healthy.
11. Childcare
A daycare center or crèche is a business you start in Lagos and make it. Since most nursing mothers in Lagos work, someone still has to take care of the children, isn't it?
Most mothers in Lagos prefer to have their kids in a crèche than to employ a live-in maid. This has made the childcare business a lucrative one.
...........................
12. Beauty Parlour
Setting up a beauty parlour means creating a salon for any beauty-related business. Whether it is for hair styling, manicure, pedicure, spa, or just a regular cosmetic shop, in Lagos, it would most definitely be profitable because every woman would regularly need any of the services offered in a beauty parlour.
14. Hospitality business
The hospitality business is considered a lucrative business in Lagos because of the daily influx of people. A lounge or a hotel will provide alternative accommodation for those visiting or stranded.
An added advantage in this business is having a wine bar or some kind of theme-based bar-cum-restaurant or club. You will surely have a high number of customers. Lagos is well-known for its nightlife.
...........................
15. Distribution company
Once you notice that there is a large domestic market for a product in Lagos, setting up shop as a distribution company in Lagos is not a bad idea. Being in the distribution business can be profitable as long as there is a constant demand for the product. But you will still require some large storage space and a sizeable capital to begin.
16. Funeral service
This is a downer but needs to be mentioned. Since nature has made death inevitable and a daily occurrence, people in the funeral business make handsome money selling the accessories needed to conduct these funerals.
17. Mobile Phone sales and repair
In this digital age, mobile phones are no longer a luxury but a necessity. Seeing as this is the case, wouldn't you say mobile phone sales are a lucrative business?
...........................
Mobile phone sales and repair is one of the small-scale businesses you can start in Lagos.
18. Dropshipping Enterprise
Dropshipping is a home-based online business opportunity that is fast becoming a popular business in Lagos.
It is the process of accepting orders online through your e-commerce website and making them available to people. Dropshipping is a profitable business venture that doesn't require you to do too much and requires only a little capital to start.
CONCLUSION
Looking at the list of viable businesses you can start in Lagos, which one do you think is suitable for you?
Do you need to explore more options? Here are some businesses you can start with just 50k, 100k, or 200k if your interest is a small-scale business. But if you have enough capital, you might want to consider the business you can start with 1 million.
...........................
Lagos is a business-friendly city with lots of growth opportunities. You can choose a business today and start making plans to set up shop in Lagos, and there is no doubt that you will be enjoying the returns of a lucrative business in no time.