Ice-cream is one of the few delectable luxuries we allow ourselves. A properly prepared ice-cream is a treat that leaves you feeling refreshed. While it seems to be perceived as a Lady thing, the love for ice-cream cuts across gender and age. As an ice-cream lover, you know that only a few things can compare to the satisfaction of the mouthful of palatable yummy ice-cream. Adults and children alike relish the taste of a properly fixed ice-cream. If you are in Lagos, this delicious treat is within your reach. As there are various elegant creameries in Lagos that churns the most tantalizing, heavenly, yummy ice-cream. In this article, I will be showing you some of these places. Let's begin.
.........................
Also Read: Where Should You Take Your Next Holiday
1. Hans and René
This ice-cream shop offers tantalizing ice-cream in different flavors. Included in their menu are mouthwatering flavors such as coconut flavor, salted caramel flavor, pistachio flavor, just to name a few. With a great review among Lagosians, it is guaranteed to give you a pleasant experience. Additionally, this shop offers gelato which is a delicious frozen dessert prepared with milk and sugar. Compared to other frozen desserts, it has a reduced fat content. This is an added bonus as you can enjoy scoops of ice-cream with less guilt.
2. Ice-Cream Factory
The Ice-Cream Factory is undoubtedly one of the top ice-cream places in Lagos. One unique aspect of this creamery which reviewers always note is that it has great customer service. I guess you can relish your ice-cream a little better when served by friendly, cheerful attendants. Furthermore, their ice-cream is exceptionally yummy with a wide variety of flavors as well. In addition to their deliciously flavorful ice-cream, they also serve appetizing desserts and cake. So, you can have that ice-cream with a slice of yummy cake.
.........................
3. Cold Stone Creamery
The Cold Stone Creamery is ice-cream at its finest. Chiefly, ice-cream served in this creamery is freshly made according to your order. At all hours of the day, you can be certain of freshly prepared, personalized ice-cream. Additionally, a unique advantage is the fact that with the Cold Stone Creamery, you can also order ice-cream online and have it delivered to you. Also, it has a vast selection of fruits, nuts and other mix-ins to go with your ice-cream. These give a healthy addition to your ice-cream and improves the quality of your treat as well as the satisfaction you get. The Cold Stone Creamery also serves shakes, smoothies and cakes all carefully and deliciously prepared.
.........................
4. Breenas Ice-Cream
Breenas ice-cream serves sumptuous ice-cream that is guaranteed to indulge fully your sweet tooth. An amazing advantage to Breenas ice-cream is that it contains a lower fat content when compared to other ice-creams. This reduces fat content, but in no way reduces the pleasant, luscious taste one expects to experience with a scoop of ice cream. Additionally, Breenas ice-cream also offers the option of including toppings, flavors and sauces. With this, you can customize your ice-cream to match your taste. For example, regular flavors like strawberry and vanilla, or unusual ones like coffee or coconut among others are available. All things considered; we can say that this creamery is one of the top best ice-cream places in Lagos.
.........................
Related: 10 Creative and Fun places to hangout in Port Harcourt
5. Sweet Kiwi Frozen Yogurt
While yogurt isn't really the same as ice-cream, I have to include it in this list because Sweet kiwi's frozen yogurt is just as tasty and delectable as any ice-cream you have ever tasted. Furthermore, it is a wholesome alternative to ice-cream. A unique service offered here is the privilege to taste for free if you are unsure which option to pick. Considering that there are over a hundred enticing flavors, it can be a difficult choice. Luckily, Sweet kiwi frozen yogurt has graciously offered the opportunity to explore different flavors before making a decision. Undoubtedly, this is one of the top ice-cream places in Lagos.
.........................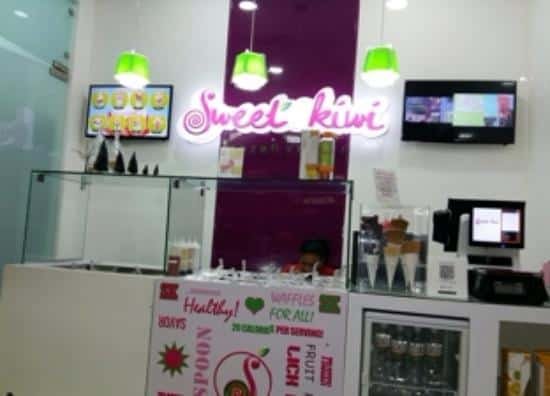 6. Chocolat Royale
With a wide variety of pastries, chocolate and bread, you can have something equally delicious to go with your ice-cream. The Chocolat Royal serves ice-cream in up to 90 different flavors. Expectedly, amidst this variety, it is guaranteed that one will meet your specific mood and desire every time. You are guaranteed to have a pleasant experience at Chocolat Royal.
7. Cream Slices Cakes and Desserts
Cream slices, cakes and desserts as the name implies offers a wide variety of dessert options. Included in these options is deliciously flavored ice-cream. Their ice-cream will leave you with a mouthful of super yummy goodness. Without a doubt, this is one of the top best ice-cream places in Lagos. Additionally, the baked treats also provide numerous delicious options to combine with the ice-cream providing a blend of delight.
.........................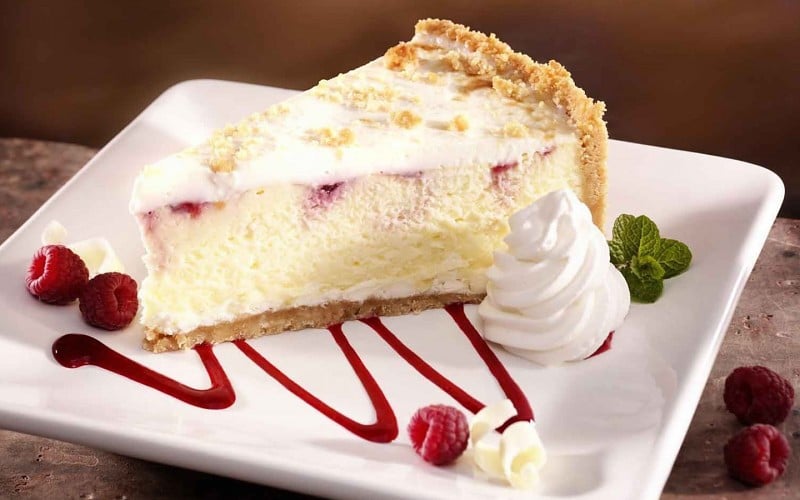 Related: Top Fun Places To Hangout In Lagos Nigeria + Videos
8. Melting Moments
Melting Moments definitely qualifies to be mentioned among the top best ice-cream places in Lagos. It offers mouthwatering and great tasting deserts that you fall in love with at first taste. Regardless of your preference when it comes to desserts, you are certain to find one that meets your taste. Their ice-cream is one of a kind and leaves you longing for more. With outlets in various parts of Lagos, this confectionery company is usually easily accessible. Do not hesitate to try it out.
9. Candy Patisserie
Candy Patisserie is another great dessert spot. They serve different types of dessert including donuts, sweets, brownies, cakes and of course Ice-cream. Their desserts are heavenly. It is easily one of the best ice-cream places in Lagos. Furthermore, one of the endearing features of the candy Patisserie is its great customer service. Undeniably, this is a crucial consideration when we visit places like this. We want to have a few moments of well-deserved pleasure and pamper ourselves. Therefore, Candy patisserie is the right place to be.
.........................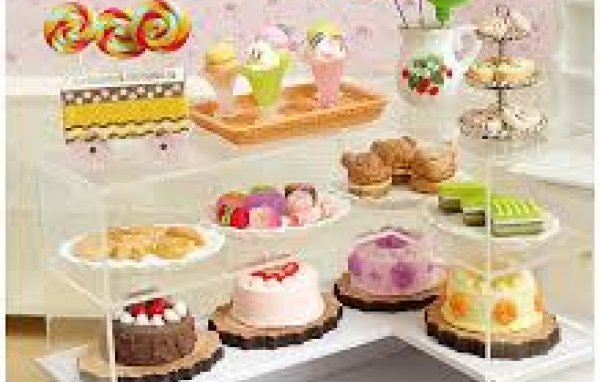 Conclusion.
As we have seen, there are a lot of great places in Lagos where one can get a treat. While some of these places specialize in ice-creams, others mix in a blend of your favorite desserts. Undoubtedly with the heat of Lagos, the busy lifestyle, stress and strain, a visit to any of these creameries or confectioneries to have a few scoops of tempting, enchanting and gratifying ice-cream will leave you feeling cool.