With a revolution in the digital world, every business big or small must have an online presence. As it's the primary way through which your audience can reach you. So if you are thinking of boosting your business online, the first thing you need to do is to develop a website.
But, website development is not as easy a job as many of you might think. It involves various carefully planned steps and their uninterrupted execution. So today, in this article, we will look at a few precise ways to develop a website for your business. Stay tuned!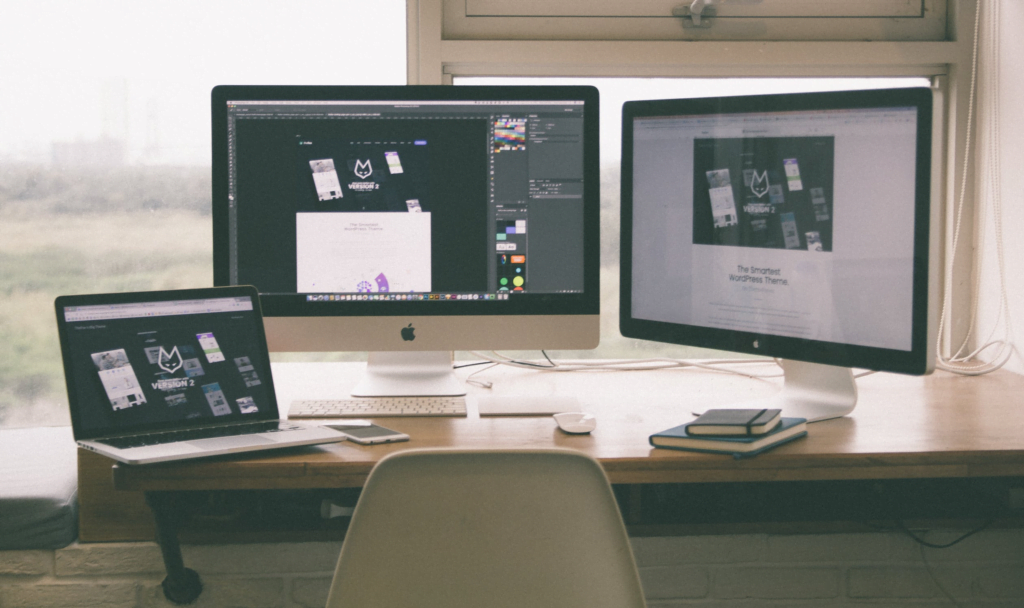 8 Precise Ways to Effectively Develop a Website
Website development requires several precise steps you need to take into consideration. Here, we have compiled a list of some essential steps so you can have a clear idea of how and where to get started:
Advertisements
CONTINUE READING BELOW
1. Get an Appropriate Domain Name
To develop a website for your business, the first thing you need to do is to get a good domain name. Obtaining an appropriate domain name is crucial for website development because it acts as your website's identity. It is why you need to be very keen and careful when getting a domain name. Here are some things that you need to remember about the domain name:
The first thing you need is to remember that your domain name must be short and easily memorable as people tend to forget difficult and lengthy domain names.
It's also better not to use numbers and symbols in your domain name. It looks unpleasant and might not be very user-friendly.
Also, always try using the extension .com unless it is necessary to use any other.
Always try using an attractive domain name that is different and memorable for your audience.
And most importantly, check whether your preferred domain name fits your budget or not.
2. Purchase Web Hosting
Advertisements
CONTINUE READING BELOW
Web hosting provides necessary technological services so everyone can see your website on the internet. There are three types of hosting to choose from. Each option has its pros and cons. After considering your budget and requirements, you need to pick one of these options. Your hosting options are:
● Shared Hosting
Shared hosting is the most affordable option. As its name suggests, in shared hosting, you have to share the server with multiple other sites. It means that the resources are divided between all the users. It can affect your site's performance and have lower security levels.
● Dedicated Hosting
Dedicated hosting offers your site complete dedication. It means that the whole server is for your site only. It's the most effective hosting option but is also super expensive.
● Virtual Private Server
This approach is a combination of the options discussed above. In VPS, the server is virtually divided into several partitions that act like dedicated servers for each website. We usually recommend this option the most as it's more efficient than shared hosting and is also lighter on the pocket.
Advertisements
CONTINUE READING BELOW
3. Create an Engaging Interface
One of the most essential factors when it comes to website development is to create an interactive and engaging interface. As people tend to revisit sites that have an engaging interface. Here are a few things to remember about it:
Analyze your audience preferences and taste. Study what their likes and dislikes are.
Competitor analysis is another crucial thing as it gives you an idea of what strategies and tricks they are using to engage the audience.
Use creative infographics, visuals, and videos as most people prefer to learn more about something through videos and graphics.
Try incorporating call-to-action buttons in your content to increase your conversion rate.
Using simple and readable font style and size also helps big time.
4. Optimize Homepage
Advertisements
CONTINUE READING BELOW
Your homepage is the first impression of your website, so it's utterly essential to show your very best on it. Here are a few things that you need to consider about the homepage of your website:
Your homepage must show what your business is all about and what it has to offer. You should design it in a way that exhibits the essence of your business.
It's always a good idea to design your home's main banner in an engaging visual way that can captivate the interest of your audience in no time.
Also, it's helpful to add creative welcome notes on your homepage.
Ensure your home page has easy access to our page. So people can easily visit it and learn more about your business.
5. Add Quality Content
Quality content is like the foundation of any website. It is always a good idea to invest your efforts and resources in producing quality content. But, the story doesn't end with creating content only, you also need to update your content regularly. Discussed below are a few essential things to know about content creation:
Advertisements
CONTINUE READING BELOW
Quality content helps you rank better in search engine search results. It is why we need to implement a plan for publishing relevant and engaging content.
Engaging content also compels people to visit your website again and positively affects your conversion rate.
Apart from articles and blogs, you can also publish testimonials from your customers on your website. They help in creating a better user experience and improve your site's credibility.
6. Search Engine Optimization
SEO aka search engine optimization involves optimizing your website in such a way that it is more prominent in search engine search results. SEO is vital for any website to grow. It won't be wrong to say that it is the only way through which you can make your website more visible, accessible, and credible for your audience.
Advertisements
CONTINUE READING BELOW
In website development, you must spend extra effort on developing and implementing a suitable SEO plan for your business. An effective SEO plan can multiply your organic traffic and can ultimately boost your business.
7. Use Webmaster Tools
Developing a website is not just about creating a fantastic website, it is also about managing one. It is always helpful to analyze the statistics of your website. You must keenly observe your site performance and traffic influx.
Using tools like google analytics, etc. you can keep getting helpful insights on the following crucial factors:
The bounce rate of your website
Daily, weekly, and monthly traffic influx
Backlinks
Loading speed
Time per page
Most viewed pages
Leads through keywords
Analyzing these factors can help you comprehend your website's performance and can also give you an idea of the areas you are lacking in.
Advertisements
CONTINUE READING BELOW
8. Implement a Maintenance Plan
Once you have developed an excellent website and implemented your SEO and other website management strategies, it's time to think of getting a maintenance plan. As every website needs regular maintenance for performing efficiently. Also, a maintenance plan can help you troubleshoot.
Here are a few website maintenance tips:
You need to solve errors and warnings by optimizing and analyzing your site data.
Regularly run security scans to pinpoint the areas that might be lagging down your website and compromising your performance.
Ensure that all the software you are using is up to date and bug-free.
Final Words
Website development might be a challenging task but it sure is rewarding. Following these simple yet effective steps to develop a website for your business can save you a lot of trouble and time. It can also help you get more leads, traffic influx, and ultimately, more business.
Advertisements
CONTINUE READING BELOW