There are a lot of Fun Places to Hang out in Abuja. Abuja is the capital of the Federal Republic of Nigeria and is viewed by many as one of the most expensive-to-stay cities in the country. It is also viewed as one of the most expensive cities to hang out, if not the most expensive. This is because people believe it is a city of the wealthy. Besides, top profile politicians often do their businesses there.
The National Assembly, The Presidential Villa in Aso Rock, and the headquarters of major political parties in Nigeria. Therefore, it is seen by many people as a high-priced premium place for relaxation, rendezvousing, chilling and hangouts because of its position as the administrative center of the country.
As a well-planned city with its breathtaking buildings, luxurious hotels, and other premium constructions, Abuja is a perfect place for business purposes and good living. However, it could also be a place for hangouts and chilling with friends and family even if you're on a low budget. In this article, I'll list Fun Places to Hangout in Abuja with your friends and family in Abuja.
Advertisements
CONTINUE READING BELOW
Related article: List Of Top Cinemas In Lagos And Their Addresses And Prices
Millennium Park
If you love a natural and serene atmosphere to think and get inspired, Millennium Park is a perfect place to get inspired and be creative as you observe nature.
Further, it is also called the most romantic place in Abuja as it is one of the most Fun Places to Hang out in Abuja. You can have a romantic rendezvous with your lover, or with your family for a picnic.
Entrance into the park is absolutely free, all you need is a mat, fruits and snack, a music box, and a camera to take pictures with whoever you go with.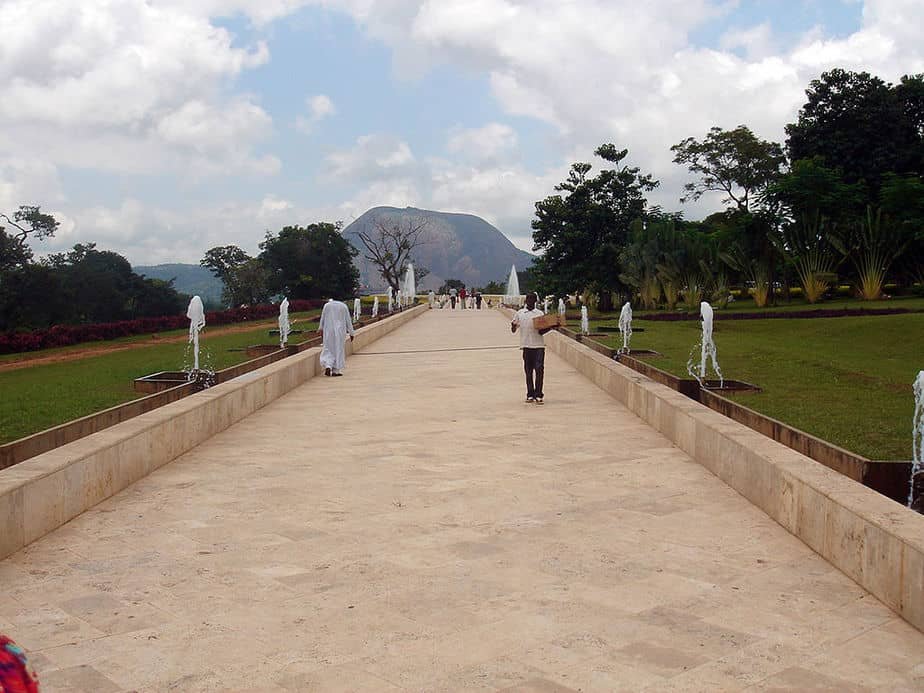 Location: 5 Usuma street, Three Arms Zone, Abuja.
Jabi Lake/Mall:
Located in the Jabi district, Bala Sokoto way, Jabi, Abuja, it is regarded as one of the largest artificial lakes in Africa. It gives its tourist a feeling of acquatic experience.
Advertisements
CONTINUE READING BELOW
The Jabi Mall is also built beside the lake. This gives you an easy activity of shopping and sightseeing at the same time. This place is perfect for you, your lover and your kids.
BMT Gardens
The BMT Gardens is also a fun place to hang out in Abuja, rendezvousing, relaxation with friends, and even dates with your lover. In fact, if you're going on a date with your lover, this place should top your list because it has a serene, yet perfect environment for the following activities: swimming, gym, indoor recreational activities, outdoor activities, club, bar, and restaurant. It is a perfect place to hang out if you love tennis and swimming. Besides, it's affordable.
Location: 155 Ademola Adetokunbo, Beside Switzerland Embassy, Abuja
Nkoyo
Whether you're a tourist or a resident who just wants to hangout, Nkoyo is a perfect place to taste real African dishes prepared with authentic and rich Nigerian and spices with a plush and waxing. It is located at Bathrust street, Ceddi Plaza, Abuja.
Advertisements
CONTINUE READING BELOW
Sunset Drive
The weekend is great for movies. And you should definitely go to the movies to hae fun and hang out in Abuja with loved ones or just chill with your partner. Sunset Drive is a cool place for you and your date. It is a drive-in cinema that allows you the comfort of sitting in your car and tuning to the station for the movie while watching on the big screen. The entry fee is just as cheap as 1000-1500₦.
Location: Ukpabi Asiki str, Asokoro Abuja.
Also read: GIG Motors Review. Is it Good or bad?
Yahuza Suya
Other Fun Places to Hang out in Abuja If you love spicy roasted meat, you shouldn't go alone, you should invite a 22friend or lover to hang out with you at one of the top Suya spots in the country— Yahuza Suya to have a taste of top-notch roasted Suya meat.
Advertisements
CONTINUE READING BELOW
Yahuza is a top Suya spot in Nigeria which has branches all over the capital. It's a good place to hangout in the evenings aftrt the day's work or during the weekends
Also Read: 15 Top Places To Visit In Ibadan Plus Things To Do And How Much It Costs
National Children's Park and Zoo.
If you want to give your children an exciting and fun outing, National Children's Park and Zoo is a top list choice for them. Although, the zoo has not many animals, the greenery and beautiful view of nature are perfect for picnics and other recreational activities. You don't have to spend too much to have a nice hangout with your family. It is located off The Central Business District, Asokoro, Abuja.
Advertisements
CONTINUE READING BELOW
Arts and Crafts Village
If you have a taste for aesthetics and the arts and crafts, another Fun Place to Hang out in Abuja is the Arts and Crafts Village. It is such a beautiful sight for lovers of arts, culture, history and aesthetics. It is widely regarded as the best place to get souvenirs in the FCT, Abuja. It is also a great hangout choice for you and your lover. It is known to project diversity in Nigeria's culture and heritage. As a lover of arts and culture and crafts, you shall not visit this "artistic" village without getting for yourself one or two artifacts.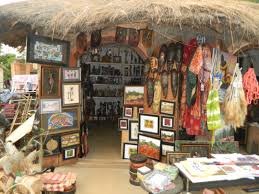 Abuja Love Garden
This is another serene and romantic environment for a picnic with your lover. As its name depicts, Abuja Love Garden is a romantic park you and your lover can take a walk to have a nice hang out on a Friday evening. All you need is your and some snacks to share with him or her. You both have a nice time.
Advertisements
CONTINUE READING BELOW
Also Read: Businesses You Can Start With 50K or Less
The Trukadero Place.
You won't talk about hanging out in the FCT without the Trukadero Place not being in your plans. If you wanna "ball" like a professional "baller", this balling point is for you. In fact, I'll call it a top notch distraction for students, kids and even adults. This is is the perfect environment for pool games like snooker, darts, cards and other indoor games. It could also be perfect for a solitary hangout if you just want to have a couple of drinks at the bar and restaurant.
Related: Top Clubs in Ibadan That you Have to Try
Bukka Restaurant
The best of traditional African dishes are sold here. It is irrefutably the best in the FCT. You can hangout here with your dawgs after work in the evening. It is located 1, Aguiyi Ironsi str, Maitama, Abuja.
Advertisements
CONTINUE READING BELOW
Abuja Country Club.
This is the perfect option for a tennis lover. I assure you that you will always find someone of your playing level at the club. The tennis courts is open for everyone till 9pm. It is located off Sheu Musa Yara'dua way Way, never Kado Fruit Market, Abuja.
Thought Pyramid Art Centre
A gallery of contemporary and modern African art, Thought Pyramid Art Centre was founded in 2007 by Jeff Ajueshi. It is a Fun Place to Hang out in Abuja and popular for promoting contemporary African art and literature. So apart from the Arts and Crafts Village, as a lover of the arts, you should also visit this gallery. It is located at 18, Libreville Street, Wuse 2, Abuja.
Crush Cafe.
For an all-round hangout, Crush Cafe is top notch. The meals in the restaurant are top notch for anytime, the recreational facilities are perfect for indoor and outdoor games like ping-pong and volleyball. There is also a bar and grill area for you and friends. It is located at Bonny B Corner Shop, 1st Avenue, Gwarinpa, Abuja.
Advertisements
CONTINUE READING BELOW
Traffic
This is a classy restaurant in Abuja, perfect for dinner dates with a big menu of individual tastes. It is obviously one of the most Fun Places to Hang out in Abuja.
A cool hideous amazing hangout with a feel of nature, it has a full bar serving all tribes of drinks, lounge and a great menu that can't be exhausted.
A great place for a group
Location; 39 Gana Street, Maitama, Abuja.
Now this is the end of my list. If you ever visit the FCT and you didn't hangout at one or two of these fun places mentioned, then you haven't really visited the FCT. These places mentioned above are actually the coolest places to chill with your friends and family.