A new tariff plan known as mPulse data was unveiled by MTN and is designed for children and teenagers between the ages of 9 and 15.
One fantastic feature of this new plan is that you get more data at a low cost. The service has two types: the mPulse tariff and the mPulse website.
Students get a bunch of goodies with the mPulse price, including a data bonus, N200 airtime as a birthday gift, and free WhatsApp for seven days. By dialing *344*1# from a new or current MTN SIM, students can sign up for the mPulse tariff.
Parents can set up automatic weekly or monthly airtime and data transfers to their children by linking their child's numbers to their own. You can register for free on the website as a parent or student.
Advertisements
CONTINUE READING BELOW
The mPulse plan is known for offering mouth-watering data rates like 350MB at N50 and 1.2GB at #150. However, this data can only be used on the MTN app or website. That means you cannot access the internet, any social media app, or download games or movies using the data.
In this article, I'll explain how to use the mPulse data package to browse all social media apps. You can also use this information to search and download movies and apps for Google PlayStore.
See also: 3 Easy Ways On How to migrate to MTN Pulse
How to Migrate to The MTN mPulse Data Plan
This plan is available to everyone, but you must switch to mPulse to qualify.
You can migrate to the mPulse plan by doing any of the following:
Simply dial *344*1# or *406#.
Or, send "mPulse" to 131
You can also download MyMTNApp, navigate to the pricing plan, and choose mPulse.
After receiving a success message, you can buy any of the latest data plans.
How Do I Subscribe To The mPulse Special Weekly And Monthly Data Plan?
Advertisements
CONTINUE READING BELOW
Follow the steps below to subscribe to the MTN mPulse Special Data bundle:
• Get the weekly bundle of 350 MB by sending 350 to 344.
• Send 351 to 344 to subscribe for the Monthly Bundle of 1.2GB.
• You can also dial *344# and choose your preferred data package from the menu.
• Another option is to choose the data bundle you want from the list of data bundles on the mPulse website. You can find it on the drop-down menu for the student dashboard.
How To Check Your Special mpulse Bundle Balance
Through the following channels, you can verify the remaining value of your data bundle:
Dial *559*93# to check the balance of your data bundle.
Alternatively, you can use My MTNApp.
Can I Access All Websites And Make Downloads With My MTN mPulse Special Data Bundle?
Advertisements
CONTINUE READING BELOW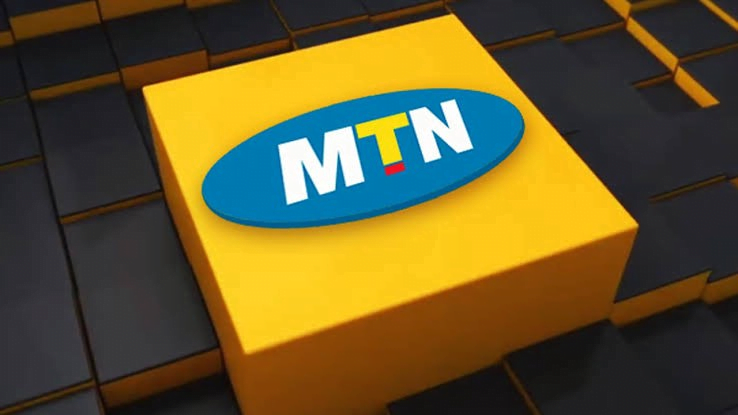 You can only visit a few websites by default, including YouTube and other Google services. However, there is a method to use this plan to access all websites. As of the time of writing, MTN impulse may be used with the following tunneling programs to access all websites.
At the moment, the list of tunnel applications compatible with MTN mPulse special data are:
Android eProxy
The HTTP Injector – (SSH/Proxy/VPN) download
KPN Tunnel Revolution
1. Android eProxy
The eProxy for android is capable of the following tasks:
– Modified outgoing requests to your ISP.
– Proxy-sending of data requests.
How to make eProxy VPN compatible with the MTN mPulse special data bundle
First, go to the Google Play store and download the eProxy VPN app.
Download the current version.
Get the MTN mPulse special data ePro Config file.
How To Set Up Android eProxy configuration for the data Bundle
It would be best to load/save the following two files after downloading. Follow the instructions below to do this:
Advertisements
CONTINUE READING BELOW
Install the eProxy VPN app now, then launch it.
Click the red "/plus" button at the bottom right corner.
Locate the files you downloaded and tap them to import.
To link your app, click the START button.
2. How to access all websites with mPulse special data bundle using HTTP Injector – (SSH/Proxy/VPN)
HTTP Injector is a VPN you can use to browse the web anonymously and securely. You can use it as a global SSH/Proxy/SSL Tunnel/Shadowsocks client to get around a firewall and access prohibited websites. Additionally, it encrypts your connection so you can browse the web anonymously and safely. You can set it up through the following steps;
How to configure HTTP Injector so that it functions with MTN mPulse
Install the apk after downloading the two files mentioned above.
Then open the HTTP Injector VPN application.
Tap the Paper icon that is in the top right corner.
To import the MTN mPulse Config file you downloaded earlier, click Import Config and locate it.
Tap Start to connect to your phone.
It will connect in less than 10 seconds if your internet is stable.
Your mPulse data is now compatible with all applications and websites.
3. KPNTunnel Revolution
Advertisements
CONTINUE READING BELOW
You can also use KPN tunnel, a functioning VPN/tunnel app, to dodge the MTN-imposed browsing restrictions on the mPulse special data.
How to configure a KPN tunnel For mPulse Data
Also Read: MTN Night Plans For Data (EasyCodes For 2022)
Advertisements
CONTINUE READING BELOW
CONCLUSION
The MTN mPulse data offers a range of exciting deals that can help you browse for an unlimited period. However, you can only download or browse the internet via a tunneling program. You can now take advantage of the information above to enjoy exciting deals.