Before we begin to talk about the top private jet companies, it's important to note that private jets are for the one percent. Maybe two percent if we are being generous. Not a lot of people can afford it. It is the ultimate luxury buy, giving the cost of purchase and maintenance, being a multi-millionaire just doesn't cut it.
If you are not a one percent of the one percent, you probably can't afford to buy a private jet, so you have to hire them. Also, goes without speaking, hiring a private plane does make a lot of sense. It's a good business decision and it saves you, even though you are a billionaire, the cost of managing the very delicate million-dollar equipment in house.
Before I continue with the top private jet companies for private jet hire, I want to chip in real quick a company I recently stumbled on, we have no affiliation what so ever, but they advertise that you can fly as cheap as $1500 a month with their private jets. The whole thing is unlimited even. Watch the video at the end of this article for more information. THIS IS NOT AN AD, I JUST THOUGHT IT WOULD BE HELPFUL.

Advertisements

CONTINUE READING BELOW
So just as some people hire Limos for special occasions; it is not uncommon to find people who want to hire private jets for special journeys too. This is why we are bringing you a list of the top private jet companies in the world.
Personally, I can think of a couple of reasons why people shouldn't travel private, for starters, I'm poor and I can afford to wait in line at the gate, but for the super-rich, time is of the essence.
They literally count time as money and that's reason enough to buy a super expensive toy that not just saves time at the gate, but can actually fly close to Mach 1 (I mean, literally very fast). Let us not also forget the prestige attached to saying "I flew private".
Related Article: How To Become A Private Jet Flight Attendant: A 2019 Guide
Advertisements
CONTINUE READING BELOW
Business Models Operated By The Top Private Jet Companies
There are basically four types of models operated by private jets companies. They include:
1. Sell of ownership of a fraction of the aircraft.
This business model allows you to buy a certain percentage of the aircraft. What it entails is that you are a part-owner of the plane and you can use it when you want insofar as you don't use more than what you own. You see, your usage of the aircraft is proportional to whatever percentage you own.
2. Buying of blocks of time in predetermined increments
Here, all you need to do is determine how much usage you require and buy a block of hours. The essence of picking this option is that you will reduce the overall cost so I think it is a good option.
Advertisements
CONTINUE READING BELOW
3. Pay As You Fly
This is cool but it is not an option that many would go after. It does not involve any cash to buy time or part ownership. You are only expected to pay as for whatever you use at a time. The downside to this method is that you may find it difficult to secure available space.
4. Paying a flat for unlimited usage and access
This option is great news for users but kind of bad news for owners or private jet companies. You can be sure that it is the best for you but the problem is that the top private jet companies won't take you on this offer because they can barely make any reasonable profit from this model. They just don't use it anymore.
But let's cut to the chase. A list of the top private jet companies for private jet hire.
Advertisements
CONTINUE READING BELOW
Also read: Flight delay compensation rules: Getting your monies worth in the EU
Top Private Jet companies
1. NetJets
This private jet company was launched in 1964. It is comfortably the oldest private jet company in the world. It should also be the company with the biggest collection of jets. You will find more than 700 airplanes all over the world. That is amazing. 700 is no joke at all. We are not talking one size of jets but jets of many sizes and classes.
More than that, NetJets supports flights to more than 400,000 airports all over the world and it has more than 6500 fractional owners.
For their clients, they give them 3 different membership options. They include
Jet Card: This option involves selling in blocks of 25 hours.
NetJets Lease: this option is meant for customers or clients whose plan is to fly over 50 hours a year without necessarily owning a part or portion of the aircraft.
NetJets Share: This is similar to the second option only that you fly over 50 hours a year and you own a portion of the jet.
NetJets program is organized in such a way that you can buy shares of a specific aircraft and you are guaranteed to certain levels of access. You are almost certain that you will get your jet but if you don't get it, you will get something that is higher up and not down. In other words, if you own any share from any aircraft, you will most definitely get it when you need it. In the event that you don't get that jet, you will be given another of higher quality and not lower quality.
Advertisements
CONTINUE READING BELOW
Here are some of the distinguishing things from the top private jet company NetJets
It pioneered the company as it was launched in 1964
It has remained at the forefront of that industry and it has the world's largest private-jet fleet with about 700 aircrafts
To get 25 jet card hours, you will $170,000.
You get 4 hours for domestic journeys and you get 48 hours for international travels. As a member, you have to schedule a week in advance.
The company is currently owned by Warren Buffet. He became a member in 1995 and his company Berkshire Hathaway bought the company in 1998.
2. V2 Jets
V2 Jets is a much recent private company as it was founded in 2015. It is majorly a charter service company but it does a lot of other services like jet cards and aircraft sales. The service is very awesome.
Advertisements
CONTINUE READING BELOW
Let me tell you how. Remember that people that charter private jets are majorly rich men and they have certain choices and tastes. The beds that are used are outfitted with the same linens that the customers or passengers use at home.
It has so many aircraft at its disposal. You will pay $4,000 to $5,000 on the midsize jets such as Cessna Citation X while heavy crafts such as Challenger 605 will cost you about $7,500 to $10,000. You will need at least four hours' notice before you can use the jets.
Also read: Luxury Holidays On A Budget: Making it Work
3. Wheels Up
Wheels Up was launched in 2013. It was founded by Kenny Dichter. You know, the same Dichter that co-founded Marquis Jet. Marquis Jet gave rise to the Jet card. The company uses pay as you go charter option. This option is quite different from the jet card option. We discussed them above.
Advertisements
CONTINUE READING BELOW
The company is one of the few top private jet companies that use that option. They own about 15 midsize Citation Excel/XLS aircraft 54 turboprop Beechcraft King Air 350i. To book the aircraft, you need a one-time initiation fee of $17,500 and you pay annual dues of $8,500 starting from the second year.
The booking is more preferable because you can book when you give 24hours notice. That is very rare to find so it is an advantage of being part of the company.
4. VistaJet
One of the truly top private jet companies is VistaJet. It has a global appeal and it is reputable for being the only company that offers global services with its aircraft. That is amazing. Others carry out the same functions but they don't use only their aircraft. It is something only VistaJet does.
Advertisements
CONTINUE READING BELOW
There is nothing like positioning fees for members and it is the quest of VistaJet to set the pace that led to the abolition of the fees. The company has over 70 Global and Challenger Jets operating in over 187 countries of the world.
It was launched in 2004 and it operates Jet Card program's membership and the on-demand charters membership. It costs between $1.4 million $to 1.9 million a month for about 120 hours depending on the jet type.
You get libraries curated by Heywood Hill in the aircraft service and you require 24hours notice. It also uses snow airport certified pilots which means you access even unusual locations. You can read more about VistaJets here.
Update (September 2020): VistaJet Introduces a Monthly Dynamic Jet Lease
VistaJet just introduced a monthly dynamic jet lease for its customers. This is a short-term lease that offers a dedicated private jet and crew for to its customers for up to three months. The fixed monthly cost includes up to 50 hours of usage per month and additional hours can be made available per request at a reduced rate.
Advertisements
CONTINUE READING BELOW
This new dynamic jet lease covers any aircraft from the VistaJet fleet, such as
The 8 passenger super-mid Challenger 350,
The 10 passenger Challenger 605,
The 14 passenger Challenger 850.
VistaJet has also stated that they will position the private planes at an airport nearest to its customers with a dedicated crew ready to fly anytime and anywhere you need. An extra crew could also be provided if you need one.
5. XoJet
This is slightly different from NetJets and it works only with two models. It has the Cessna Citation X and the Challenger 300 series of jets. It has 41 jets and it is in partnership with over 1,300 private owners.
It is meant for only a limited clientele but it also has the advantage of reducing the cost of running the aircraft. It operates a membership-based on-demand model. You will pay in a deposit of $200,000 with an $8,500 fixed hourly rate. The booking notice needed is 12 hours.
Advertisements
CONTINUE READING BELOW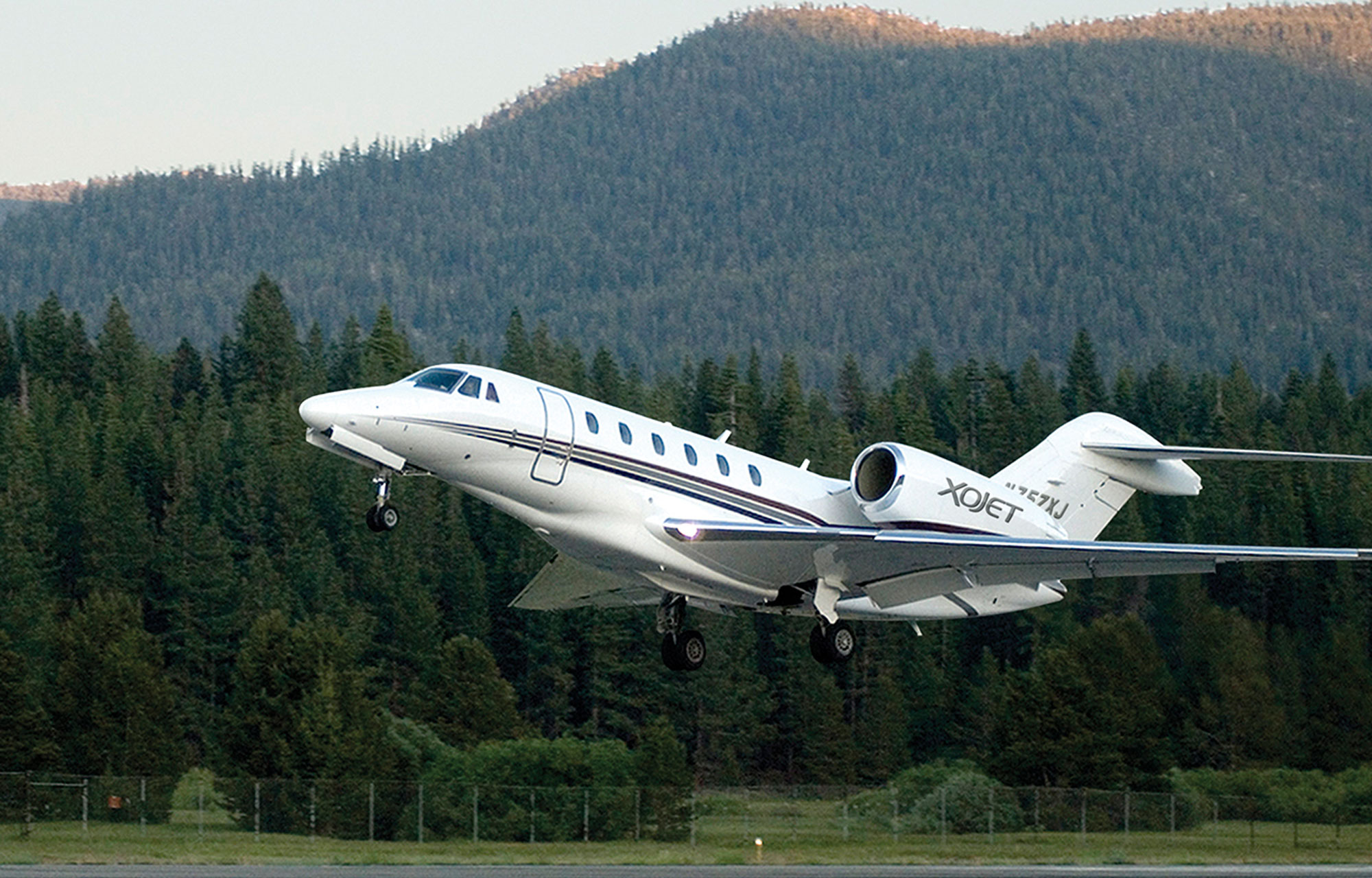 Before I forget, this private jet hire company was founded in 2006. Click here for more on XoJet
6. JetSmarter
JetSmarter is another private jet company that made it to our list of top private jet companies was founded in 2013. That is pretty close. It has a special feature of scheduled flights and it can access empty-leg flights. Well, that's pretty confusing or should I say new to many people who are not in the industry. It is also called empty return flights and it refers to the flights another client has booked only one way.
The aircraft has the advantage of providing unlimited free flights with membership and there are over 800 carrier partners and 4,000 jets overall. It has an annual fee of $15,000 and you have six hours booking notice requirement. It has the likes of Jay Z as investors.
Advertisements
CONTINUE READING BELOW
7. Delta Private Jets
This was founded in 1984 and it is a subsidiary of Delta Airlines. Delta Airlines offer Jet cards and on-demand charters. There was an upgrade for members of the SkyMiles sometime in the past.
It is differentiated by its ability to transport commercial fliers to the destination of their choice using a business jet. It has over 70 jets. The price is 2.5 million SkyMiles for #25,000 jet card and upgrades for commercial fliers stand at #300 – $800. The booking time requirement is 10 hours.
Since the time of their launching, they have had companies acquire their fleets which Lufthansa and others partner with their charter companies which include Etihad and Victor so as to retain their premium customers. Click here for more on Delta private jets.
Delta Jets just added five new private jets to its fleet in the light, midsize, and super-midsize private jet categories.
Advertisements
CONTINUE READING BELOW
Related Article: 2019 World's Best Airline: How Did Singapore Airline Do It?
8. JetLinx
JetLinx was launched in 1999 and it offers aircraft management and Jet cards. It is differentiated by its ownership of private terminals in 14 US cities. Each city has its own service team. The company owns over 90 jets in all categories.
For a club card, you are required to pay $12,500 and you pay $17,500 for and Executive Card. The hourly rate is between $3,375 and $8,250 depending on the aircraft type. You must give booking notice of at least 48 hours. There is also a car dealing service that it offers its members in the cause of their journeys.
9. Stratosjet Charters, Inc.
This company is based in the US and it is more a broker than an actual private jet company. It is indeed fundamentally different from other companies. It partners with over 5,000 jets o various sizes to offer charter services. All the aircraft they operate are owned by others. They do not own any of them.
Advertisements
CONTINUE READING BELOW
What they do is to offer brokerage of services through private operators and owners. It works with customers to provide what they need. Their services come either through card membership or demand pricing. The jet card membership offers you the availability of certain things and it puts that at a fixed rate while demand pricing doesn't guarantee anything.
Look up this link for more on StratoJet.
10. PrivateFly
This is also network-oriented. It also operates by centralizing or bringing together a large number of private jets from all over the world. It sells seats to serious executives. Do you know Priceline or Orbits? It operates like them.
This company lays claim to having access to more than 7,000 aircraft which makes them flexible. It is differentiated by the provision of helicopter charters and pet flights. For more information on PrivateFly, you can check here.
Advertisements
CONTINUE READING BELOW
11. Jettly, one of the top private jet company
Jettly seems to be attuned to today's realities. They have worked wonders with their online advertisement. It is seen in some quarters as the fastest-growing private air travel and lifestyle platform. You can compare it to Uber but only this time, it for aircraft and not cars. It has an app that gives clients access to check prices and schedule their flights just from their rooms.
They offer aircraft of all sizes and helicopters. They also partner with private owners. Check here for more on Jettly.
12. JetSuiteX
One of the top private jet companies is JetSuitex. This company is a subsidiary of JetBlue. It is about the best option if you are looking to be cost-effective. The reason is quite simple; as a client, you choose to buy just a single ticket or if the best option is to charter an entire aircraft, that can be arranged too.
Advertisements
CONTINUE READING BELOW
It can only operate on the west coast of the United States. Check this link for more on JetSuiteX.
13. Globeair
We have had a good ride and it is almost over. Amongst the top private jet companies, Globeair serves the European community exclusively. It also owns and operates its fleet of jets. That's a deviation from some other private jet companies. It has a Citation C510 Mustang that it operates which lowers substantially, the cost of running a jet because it requires just one pilot.
Remember the empty leg booking we talked about earlier because it also offers that service. A differentiating factor is that they run and Express cargo services which help in urgent deliveries of documents and other small parcels.
14. Royal Jet
Advertisements
CONTINUE READING BELOW
15. Private Jet Charter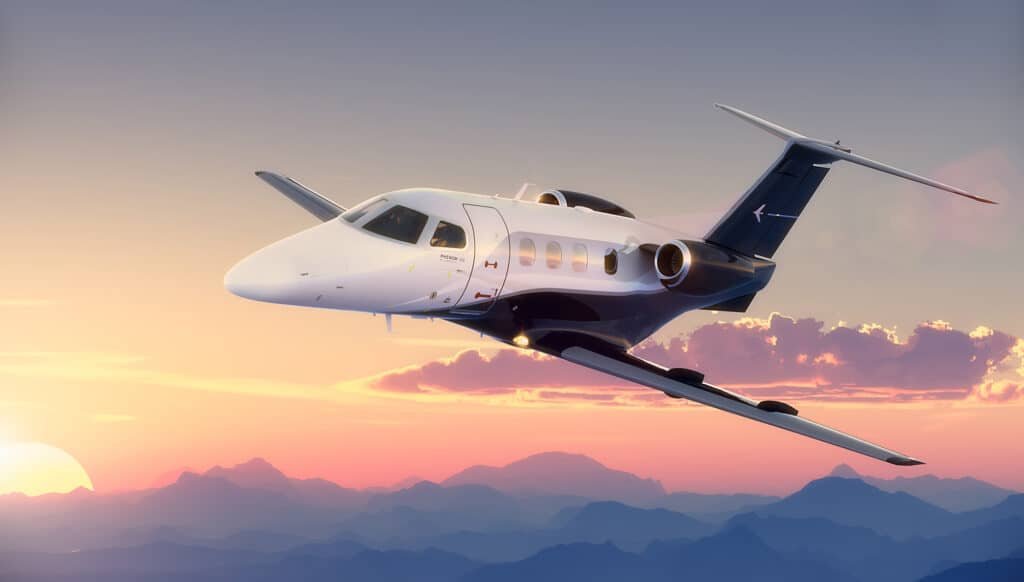 Private Jet Charter has been in business for over 30 years, arranging private charter flights for high-profile clients across the globe. They have a fantastic safety record provide real VIP services for their clients.
How much does a Private Jet cost?
The simple answer is "A lot". A whole lot actually. But here's the thing, a lot of people own a lot of money and what might seem like a lot to you, is actually change to the other.
And also, a lot of people own private jets. Just checkout this info graphics of celebrity private jets or rather private jets owned by celebrities.
So how much does a Private jet cost?
If what you are asking is how much it costs to purchase a private jet, then the answer is pretty simple; A lot like I already said. If what you are asking is how much does it cost to operate a private jet, then it starts becoming a lot more complicated, but still a lot.
Advertisements
CONTINUE READING BELOW
How much is a private jet sold?
There are only two factors to consider when checking the price tag on a new private jet: What's the make? And What's the size.
There are seven classes of private jets based on size;
Very light jets
Light jets
Mid-size jets
Super mid-size jets
Large jets
Long-range jets
VIP airliners
Very Light Jets (VLJ):
These are the smallest and lightest of all jets with takeoff weight lighter than the FAR Part 23 12,500 pounds limit. They are usually approved to be operated by a single-pilot and typically carry somewhere between 3 to 7 passengers and have a flying distance of about 1000 nmi or so. Examples are the Citation Mustang developed by Cessna, the Embraer Phenom 100, and the Honda Jet. The usually cost about $4.4M on average.
Light Jets:
These jets are generally bigger and faster than the Very light jets and are more popular. They typically fly 6–8 passengers and have an average distance of 1953 nmi. To purchase this class of jets, you have to have about $10Million dollars to spare.
Advertisements
CONTINUE READING BELOW
Examples include: Beechcraft Premier, Cessna Citation Jet/CJ1/2/3, Cessna Citation II/Bravo/Ultra/Encore, Hawker 400, Learjet 31,Learjet 40 and the Embraer Phenom 300.
Mid-size jets
These private jets are suitable for longer-range flights such as flights from one city in one continent to another city in a different continent. They can fly about 9 passengers and have an average distance of 2500nmi: They cost somewhere around $16millon dollars or more. Examples include Citation Excel/XLS(+), Hawker 800/750/850/900/1000, Learjet 45 and Learjet 60
Super mid-size jets
This is where we begin to talk about wide-body cabin spaces, high-altitude capability, greater speed, and even longer range. Those private jet pictures you see that makes you want to own a private jet are probably one of these of bigger.
Usually fly 10 to 11 passengers and has an average flight range of 3500 nmi and cost about $25 million dollars. Examples include: Bombardier Challenger 300/350, Cessna Citation Sovereign, Cessna Citation X, Dassault Falcon 50, Gulfstream G200/G250 and Hawker 4000
Advertisements
CONTINUE READING BELOW
Large jets
They are bigger than super midsized jets and obviously cost more. Also, because they are bigger, they fly longer. They fly an average of 4000nmi and typically carry 13 to 14 passengers and cost a whopping $35 Million on the average. Examples are Gulfstream G500, Bombardier Challenger 600, Dassault Falcon 2000(ER), Dassault Falcon 900, Embraer Legacy 600/650
Long range jets
They can fly up to 19 passengers, over 6500 nmi on average and cost about $65 million dollars on the average. Examples are Gulfstream G600, Gulfstream G650ER, Global 5000, Global 6000 and Global 7500, Falcon 7x, and falcon 8x.
VIP airliners
These are usually airliners converted into business jets. They are mostly used by sports teams or VIPs with a large entourage or press corps like Presidents. When you think about this class of jet, think about Donald Trumps jet. How much does this cost, well, can cost anything form $50 million dollars to a billion. It also comes with a lot of customization. This is the ultimate private jet.
Advertisements
CONTINUE READING BELOW
Cost of running a private jet
To answer the question, there are a few things to consider;
where are you flying to?
Well, the farther you fly, the more jet fuel you'd burn, hence, more operational cost. You'd also have to pay your flight crew more because those private jet attendants and pilots are clocking in more hours.
What aircraft are you fly in?
If you are flying a smaller jet, you'd obviously burn less fuel. Fly a shorter distance and discharge your flight crew early. Also, smaller jets take up less space in the hanger so you'd also pay less for parking.
Who is your pilot?
Well, primum pilots charge hire per hour. And if you want to fly private, you'd better be ready to pay for the best pilot and flight crew.
How fast do you want to get there?
Planes have cruse speed. If you are flying faster than the cruise speed, your jet becomes more inefficient because you'd be burning for fuel and covering less distance. So, flying faster than you should could be very costly
Advertisements
CONTINUE READING BELOW
Should I buy a private jet or Just hire one from a private jet company?
Can you afford to buy or hire.? Whichever works for you so long as you can afford it.
Conclusion
We had a good run. I trust you have been enlightened and that is the way it is meant to be. There are countless private jet companies in the world but we have concentrated on only the top private jet companies. But you don't need to have a lot of money to fly in a private jet these days. Thanks to Surf Air, anyone can now fly private.
I wouldn't know what will make you need them but you could want to rent yours out or rent one or co-ordinate the renting or do a thesis on this. Whichever one you decide to do, I trust you will find this piece very helpful.
Advertisements
CONTINUE READING BELOW