The cost of Moving From California To Texas varies due to a few factors like how far the distance is, the travel means, loads of things you are moving, and other unmentioned factors. Be that as it may, you could use our well-analyzed guidelines to examine your moving cost.
Well, it is no longer news to residents of California that you wake up to notice that your neighbor's apartment is empty and when you proceed to ask their whereabouts, you find out that they have relocated to Texas.
In case you have plans of Moving From California To Texas, this article is for you as we are going to give a total breakdown of the cost of Moving From California To Texas and the best places in Texas that should be on your destination list.
.........................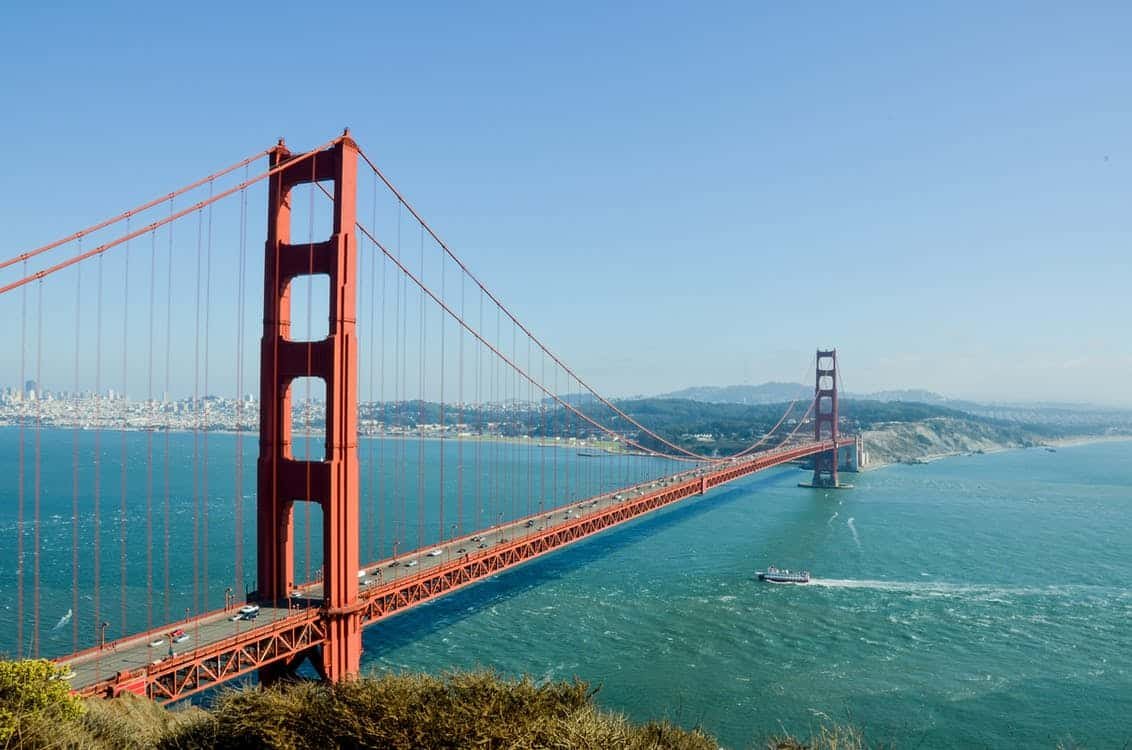 A quick breakdown of how much it will cost you to move to Texas from California
Averagely, Moving From California To Texas will cost you a total of $2,200 to $4,100. The reason for using an estimation is because, different factions could increase the price like the route, distance of the journey, and the movement time.
If you have in mind Hiring a professional moving company, then have it in mind that it will be more expensive than the actual price. If you don't want to spend too much, renting a truck will be good but that will demand more work.
Please note that a person's travel cost price tag may differ from another depending on the day and time embarking on a journey. You could search for a moving cost calculator online to get an idea of what the price would be at the point of your journey. Now, put on your seat belt, and let's proceed to the main topic of today…
.........................
What is the cost of moving to California from Texas?
It is no news that the population in California continues to depopulate and according to 2018 statistics, at least 691,000 people have left California to other states in the United States.
US census made it clear that there is a drastic movement of people from California to other states and the state has continued to lose people more than it receives in the past twenty (20) years. The same U.S Census has made crystal clear that texas has grown in population surpassing many states in the US ranking it the most moved-in state according to 2018 and 2019 records.
Perhaps, this might be the major reason moving to texas is very expensive. Though, other reasons include the period of your movement time, route, and shipping.
.........................
This is more reason you need to check on an online travel calculator to have ideas on the price at the point of moving from California to Texas.
The US Census Bureau has also made known to the public that in the last decade, over 700 thousand people have moved from California to different paths of the country.
Why are people moving from California to other paths in the U.S?
When a person stays in a state that has a high cost of living, high taxes, and a slow economy, he tends to look for a place where the cost of living is low, a place with a good economy and a low tax rate.
California has a high tax rate coupled with a high cost of living and a slow economy. That is why people see Texas as the best option because they see it as the opposite of California.
.........................
What you Should Consider While Shiping Your Car From California To Texas
While shipping your car from California to Texas through the Los Angeles, Sacramento, and San Francisco to Dallas route, it covers at least 2301 and 2784 Kilometers.
Drivers could spend at least three (3) to four (4) days on the road but it depends largely on the slated movement day.
I guess you are relieved because it isn't as tough as imagined but even at that, I still suggest you hire a professional auto transport company to make work a lot easier and faster for you.
While shipping your car(s) from California to Texas, there are some things you should consider whether you are driving your car or hiring a professional moving company and these things you should consider are:
.........................
1). Period of the month you plan to move your car
If you are moving your car during the summer period, it would be costlier than moving during the winter period when hiring a Car Shipping Company.
2). Travel Route
Car shipping companies during the Winter months may calculate their shipping trip based on the number of miles traveled to avoid bad road conditions.
3). Enclosed or Open Transportation
If you are transporting exotic cars, then you can use the Enclosed transport means but if not, I suggest you go for open transport.
4). The Car Size You are Transporting
Bear in mind that if you are transporting a big-sized car, it would be more costly than transporting a midsize or small car.
.........................
Reasons People Are Moving From California To Texas
People move to places based on one reason or the other. Take California for instance, there are three(3) major reasons people are leaving there to Texas and these reasons are:
1). High Cost of Leaving
In California, there is a high cost of living. Because of this people have decided to look for a better state option which is Texas. Even though California has near-perfect weather, people still migrate to other states to have a better life.
In Texas, you get the chance to pay for cheap house rent or high house rent, depending on your budget. This is not so in California A.K.A The Golden State. In California, all houses are at a high rate, in fact, they have the highest housing cost in the United States.
.........................
2). Taxes
According to Map by The Tax Foundation, California has the highest tax rate in the country. For instance, if your annual income is $55,000 in California, you will be taxed $12,070 annually or $3,577 monthly. This goes to explain that, you will be taxed an average of %22.
3). High Employment Rates in Texas
The employment rate in Texas no doubt is evident that it has continued to draw people from far and neighboring states into Texas. The oil business in Texas is booming massively, the tech and trade level is high making job flow easier.
Best Places to Live in Texas
Moving From California To Texas is great, but moving to nicer places in Texas is super great. Do you wish to move to a really good place in Texas? then sit up and read this because this is for you.
.........................
---
Dallas, Texas
If you are looking for a high-salary city with a massive job market, a place where the cost of living is relatively low, then Dallas is for you. Dallas is a city you should really dream of going to.
Another good thing about Dallas is that the low-cost houses are still very comfortable compared to other states. The weather, beauty, and street of Dallas are really top-notched. They also have different shopping malls you may want to visit.
---
Houston, Texas
Are you moving from other states to Houston, Texas? then trust me, Houston is another city you should move to because of its robust job market like Dallas. It also has a low cost of living. Migrants from different states are trooping in Houston due to these reasons. Jobs in Houston usually pay an average monthly salary of $3,000.
.........................
Houston no doubt is a place of enjoyment and peaceful life. You can live a life of enjoyment whether you are single or married with children. Texas has over 11,000 restaurants which makes it perfect for tourist, family attractions.
---
San Antonio, Texas
San Antonio is one of the most beautiful cities in Texas with vast lifestyles which almost everyone could blend into. This alone has made so many states across the United State pick interest in Texas. While you are in San Antonio, you can live a fun life alone or with your family by visiting lots of attraction centers like amusement parks and barbecue joints.
Aside from the aforementioned, there are still numerous activities one could enjoy in San Antonio. Trust me, this is one of the perfect places you should move to in Texas.
.........................
---
Corpus Christi, Texas
When talking about mecca for a new generation, then count on Corpus Christi. Stereotyping here in Corpus Christi is on the low and trust me, you will enjoy every single day spent in this town.
With a population of 316,381, Corpus Christi is known to be the 8 largest city with about 452.2 square miles, in Texas.
A minimum of 8 million people visit the state yearly and it generates annual revenue of $1 billion from tourism.
The major sources of Corpus Christi revenue:
petrochemical
military, and
tourism
---
Beaumont, Texas
Just like Dallas, Beaumont has a low cost of living and a blossoming economy.
Source of Beaumont Revenue
While people are going to other parts of Texas, Beaumont has secretly made a strong and formidable economy through the following means below:
.........................
---
Austin, Texas
Are you a person who loves entertainment? then Austin is for you. Maybe you might have visited other cities in Texas and you find them interesting, wait till you enter Austin.
Austin is the capital of Texas and it is situated right in the middle of Texas. It's is considered the musical capital in America and has numerous museums.
---
Plano, Texas
Plano is a city considered to have a very low crime rate, conducive environment for learning, diverse school system, and one of the most developed cities in Texas.
In case you are looking for a place to migrate to with your family in Texas, Plano seems to be a nice option.
With a population of 280,000, Plano is considered to be the 9th largest city in Texas.
.........................
---
Conclusion on Moving From California To Texas
California isn't really a bad state, just that people tend to look for better places they can live comfortably, and sadly enough, California isn't that place. This is why people in their thousands are Moving From California To Texas and many other states in America.
As earlier stated, The two (3) major reasons people migrate to other states from California are:
High Cost of Living: California has a very high cost of living. Almost everything there is costly. The economy moves in slow motion making it harder for the state residents to live a better life
Taxes: Despite the high cost of living in California, their tax rate is relatively very high. Since people can not cope with the high tax rate, they have to leave and look for a better place.
Employment: If you are moving for a job, you are not alone. A lot of people move from California to Texas because of job opportunities that are available in Texas
If you are in California and you are planning to move from California to Texas, please try considering the best places to live in Texas. I strongly recommend you do.
.........................