How much is Netflix subscription in Nigeria? Well, you are going to find out in this article. Keep reading!
We all need rest as human beings to avoid physical and mental breakdowns. Therefore, most people rewind and relax by watching movies, Tv SERIES and reality shows.
With everything being digital nowadays, there are several streaming platforms which users can watch movies from. One of the most popular streaming platforms is Netflix.
It is widely used in Nigeria and serves as entertainment for families and individuals. However, you must be a subscriber and have sufficient internet data to enjoy Netflix's services.
Netflix has various subscription pricing and plans that Netflix offers in Nigeria. We will guide you through the various plans available if you wish to subscribe to this article.
Advertisements
CONTINUE READING BELOW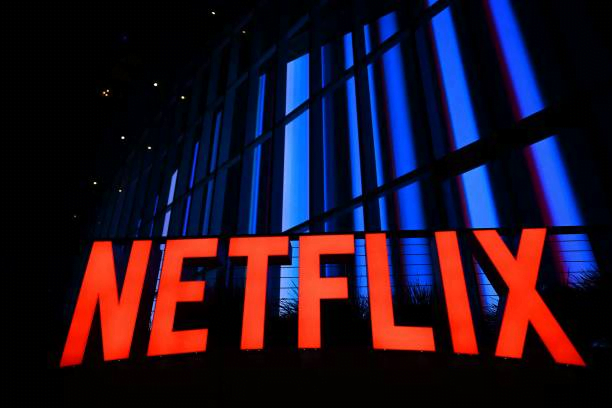 How Much Is Netflix Subscription In Nigeria?
Netflix offers three plans: Mobile, Basic, Standard, and Premium. Prices for each plan vary, as do the image quality levels and the number of screens. The lowest plan goes for N1200 in Nigeria. However, you can go for higher plans if you want no limitations.
Netflix Subscription Plans and Prices In Nigeria
Selecting a plan that meets your needs is one of the advantages of being a Netflix member. Netflix has various pricing options, and your subscription will depend on the services you receive. You will get full access to unlimited streaming, whichever package you choose.
1. Netflix Mobile Plan
The most economical Netflix subscription in Nigeria is the Netflix Mobile Plan. It is commonly referred to as the low-budget package. The Mobile plan is the best choice if you're buying it yourself. Also, it is best when you intend to stream on one device.
Advertisements
CONTINUE READING BELOW
It costs 50% less than the basic plan. However, the downside is that you may face numerous restrictions when using the Mobile Plan. It includes the inability to view multiple displays or download on various devices simultaneously.
The Mobile Plan does not support HD or Ultra HD video; it only supports standard video quality. Also, you cannot watch it on your TV or laptop. The price goes for $3.99, which is about N1200 in Nigeria. The pricing also depends on dollar-to-naira fluctuations.
2. Basic Subscription Plan
The basic plan is another reasonably priced Netflix subscription in Nigeria. The difference between this and the Mobile plan is that it offers more options. You still have access to unlimited movies and TV shows on this plan. However, you are restricted to watching on a single screen at once.
Advertisements
CONTINUE READING BELOW
This package doesn't offer HD or Ultra HD resolution. Thus, your computer, phone, or television can only stream at SD quality (standard definition). Also, there is a limit placed on the number of phones or tablets you can download movies on. However, it lets you view it on your laptop and TV. It only costs $8.99/N2900.
3. The Standard Plan
It is a middle ground between all the plans and costs $13.99/N3600 per month. One good thing about the plan is that neither it's too pricey nor offers enough benefits.
The Standard plan is mostly shared with a friend or partner. You can simultaneously view on two screens while downloading to as many phones or tablets as possible. Additionally, you'll enjoy unrestricted streaming access to a large selection of films, TV shows, and mobile games.
Advertisements
CONTINUE READING BELOW
You can watch movies in HD, but you'll need a stable internet connection. It costs about 5800 Naira in Nigeria, bearing in mind the dollar rate.
4. The Netflix Premium Plan
The Premium plan, which costs $17.99 / N4400, is the most expensive. However, it offers more chances to share your account with friends and family. The Premium plan also has all the advantages of the Mobile Plan, Basic Plan, and Standard Plans.
The takeaway under this plan is the Ultra HD streaming, which allows you to view all of Netflix's 4K-ready material in its intended quality. Keep in mind that you should have devices that can play the resolution of the plan. Otherwise, the 4K material would be useless.
Additionally, with this plan, you can stream to four screens simultaneously. It is ideal for large families or shared apartments.
Advertisements
CONTINUE READING BELOW
How To Sign up for Netflix in Nigeria
If you are interested in opening a Netflix account, follow the guide below to register to do:
When you click on Netflix.com, it should take you to Netflix.com/ng.
After providing your email address, select "Get Started."
Enter a password, then press the next button.
Select your desired plan.
Select your desired payment option before clicking "Pay."
Money will be deducted from your account immediately if you want to make one payment.
You've now successfully signed up for Netflix in Nigeria. You can also choose not to use the service at any moment.
Steps To Follow When You Want To Change Your Netflix Plan
If you want to switch to a more expensive Netflix plan or downgrade from your current one, here's how to do so:
Advertisements
CONTINUE READING BELOW
First, sign into your Netflix account.
After selecting the account, click on your user profile.
Then, change the Netflix plan to your preferred one.
If you have problems changing the Netflix plan on your account, contact Netflix customer care.
How to Terminate Your Netflix Membership
You should follow the steps below if you want to cancel your Netflix subscription:
First, sign into your Netflix account.
Next, select an account by clicking on your user profile.
Next, select Cancel Membership.
You can close your account and use it up to the following payment date before it is closed.
How to Watch Netflix On Your TV
A smart TV is the best for when you want to stream Netflix on your TV. Most TVs have an operating system that lets you access the internet.
Advertisements
CONTINUE READING BELOW
You can also download apps on a smart TV. Then, access your TV browser and follow the instructions to stream movies. Finally, link your TV to a hotspot or a wired internet device.
Conclusion
At this juncture, we are so sure that your question: "how much is Netflix subscription in Nigeria?" have been answered.
There are various Netflix plans in Nigeria, which are extremely reasonable. These plans allow you to subscribe according to your needs and financial resources.
Using your chosen Netflix plan with a low-cost internet data bundle is important. The data bundle allows you to have a premium Netflix experience.