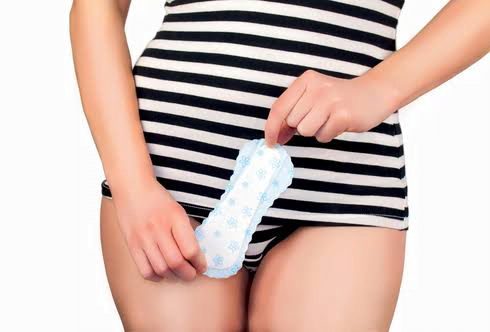 Sanitary pads are exclusively used by females. Girls who are up to puberty age and above use it monthly during their menstrual cycle.
These sanitary pads are a "life safer" for most Nigerian girls. And make this time of the month one that they can go about their daily activities without stains while the intimate area does its business. So what are these sanitary pads?
They are an absorbent material that women wear in their underwear during their menstrual cycle, bleeding after childbirth, recovering from gynecological surgery, abortion or miscarriage, or in any other situation that it's necessary to absorb blood from the vagina.
Recently, many sanitary pads have flooded the market, and one can get confused about the brand to choose from.
...........................
Hence the need to discuss the top ten best sanitary pads in Nigeria, the factors to consider when buying pads, and the advantages and disadvantages of using a sanitary pad.
10 Best Sanitary Pads In Nigeria
Below are the ten best sanitary pads discussed in no particular order. They are as follows:
1. Always Sanitary Pad
Always sanitary pad is a global brand produced by Procter and Gamble. This top brand is one of the best in the country and very popular among women.
It comes in different sizes to meet the needs of women all over the country based on their menstrual flows (how heavy or light they are), and other personal care needs peculiar to women.
Always sanitary pads soak up menstrual flow well and prevent stains for up to eight hours or more. Its usage over time has shown it deserves this spot among the best sanitary pads in Nigeria.
...........................
2. LadyCare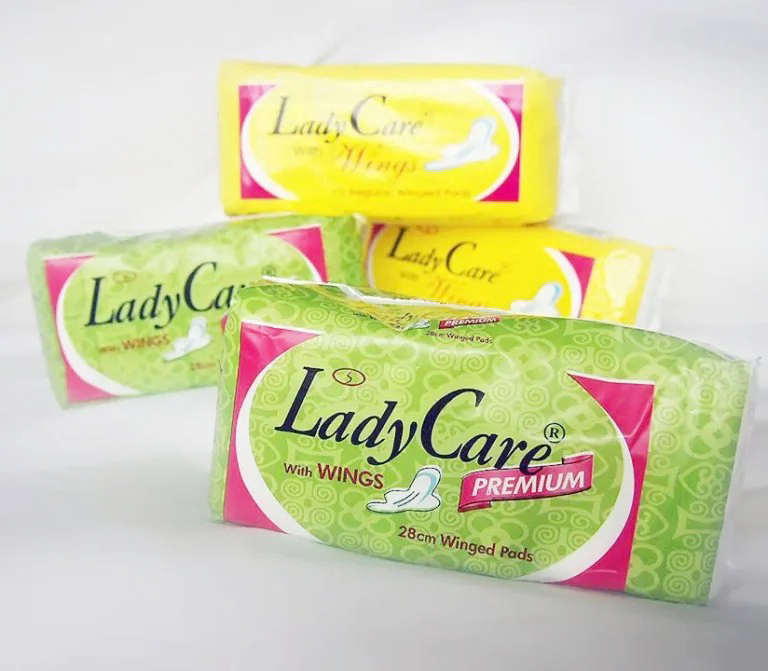 LadyCare is a product of Sankin Nigeria Ltd. It is a quality sanitary product launched in 2001 to make menstrual health more affordable.
After many foreign sanitary pads flooded the Nigerian market, the LadyCare brand was designed with the Nigerian girl in mind.
This brand brought variety to the market and its uniqueness distinguishes it from other competitors.
They ensured that their brand is quite affordable so that many young girls and women can ditch the unhealthy use of cloth during their menstrual flow.
They are of high quality, comfortable and absorbent thereby ensuring that there is no leak during usage. No wonder it made this list of the top ten best sanitary pads in the country.
...........................
3. Virony
Virony is another popular brand of sanitary pads. It gradually gained popularity due to its quality and effectiveness. Virony sits comfortably in the underwear. It is very flat and you will not feel any bulge when used.
This brand is soft and made of cotton, and it also has wings to prevent leaks. It comes with a fresh mint feeling when worn. Because of its high quality, it is loved by many women. That is why when the best sanitary pads in Nigeria, this brand always comes to mind.
4. Molped Sanitary Pad
In Nigeria, Molped sanitary pads are one of the best brands in the market. It is produced by Hayat Kimya Limited, the producer of Molfix baby diapers.
...........................
Molped sanitary pads are soft and gentle on the skin and make the wearer feel comfortable.
Also, its sterile cushions have a specially designed permeable channel system made of Super Absorbent Polymer (SAP), which locks in fluids and you have a 100% guarantee of no stains during usage.
5. Longrich Sanitary Pad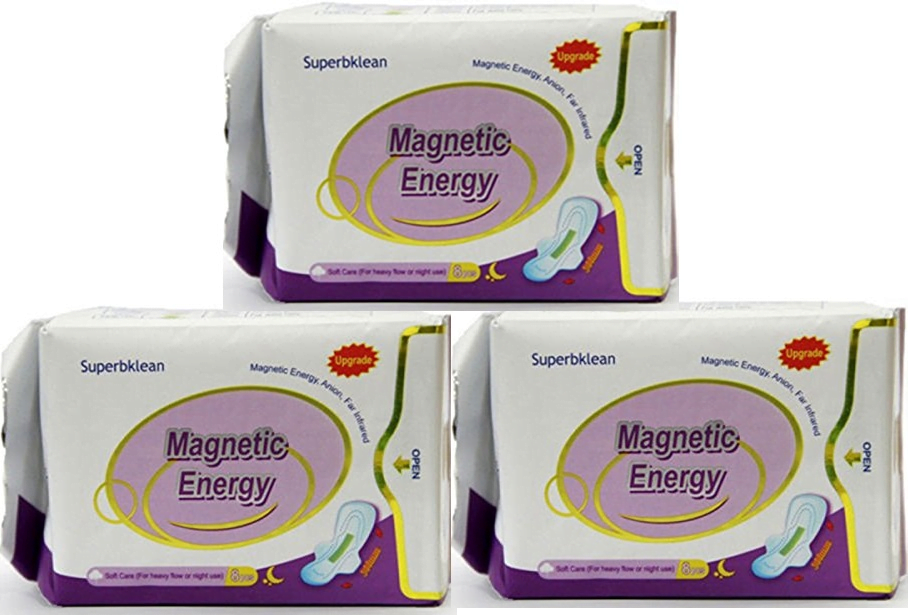 The Longrich network marketing opportunity brought this new addition to the sanitary pad market. Afterward, the Longrich pad became a household name as a result of its quality.
This pad is known for its anti-inflammatory and anti-bacterial features. Longrich sanitary pads keep you dry for a long time and are very comfortable to wear.
They are specially designed to prevent vaginal infections and itching, which is a distinguishing factor from many other competing brands.
...........................
6. LadySept Sanitary Pad
LadySept is one of the best sanitary pads in the country. This sanitary pad is very popular and soft thereby providing the best comfort during the monthly cycle. It is super hygienic and absorbent.
This pad is endorsed by midwives and doctors for women during postpartum bleeding. This is due to its sterile nature.
Ladysept is a trusted brand when it comes to preventing leaks and has been used by many women over decades. It rightly deserves this spot among the best sanitary pads in the country.
7. Angels Secret Sanitary Pad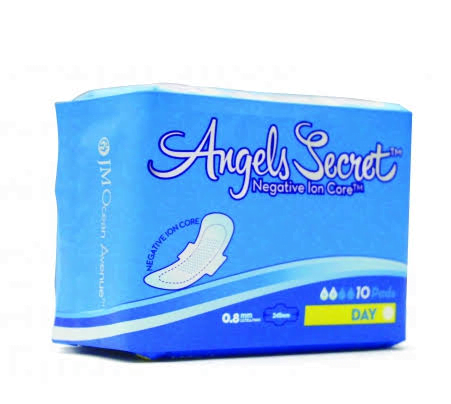 Angels Secret is a brand of feminine hygiene products made by JMOA. This brand uses the negatively charged ion strip.
Not only does it absorb well, but it also makes women feel more fresh and full of vitality. And it's very affordable. When worn, it gives a certain sensation that relaxes the user.
...........................
8. Drylove Sanitary Pad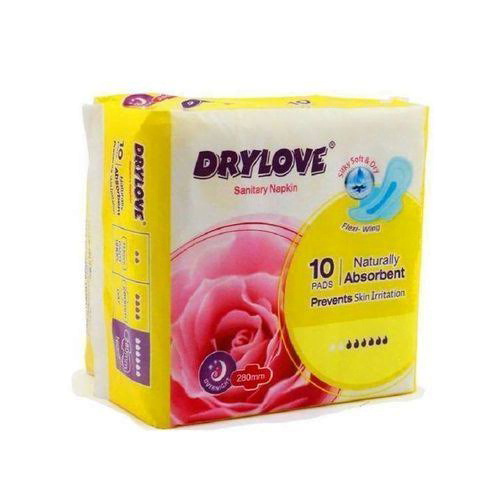 Drylove is becoming more popular in the market. It is gentle on the skin and does not contain harsh chemicals that can irritate the skin. It is specially designed to provide extra comfort.
It also has wings to hold the pad in place, and it doesn't shift. With Drylove, you have maximum protection during your period. So you can be confident, stay active, and be rest assured of no stains during this time of the month.
9. Sofy Sanitary Pad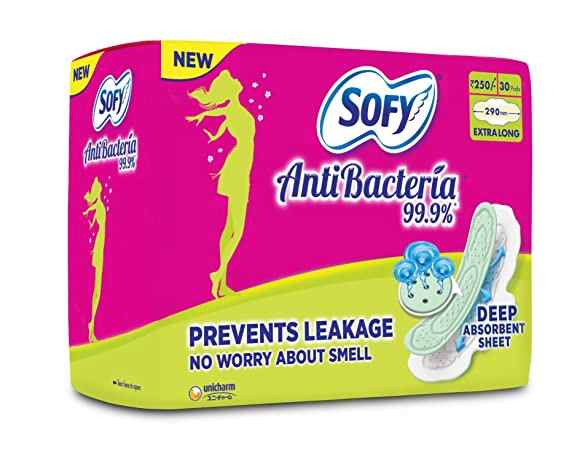 NAFDAC and other national administrative bodies have tested and approved soft sanitary bags.
This brand of sanitary wear is very comfortable and soft. The Sofy pad has a deep absorbent sheet that locks fluid and keeps the top sheet dry. This prevents the feeling of wetness when used.
...........................
Soft sanitary pad is one of the safest sanitary products. You are sure to maintain confidence this time of the month without any worries of leakage.
10. Stayfree Sanitary Pad
Stayfree has been in business for a long time. In 1974, it launched its first beltless pad. This pad has flexible layers and Thermocontrol technology, which quickly removes moisture from the surface thereby ensuring you feel dry throughout use.
Also, the StayFree maxi and overnight lock in fluid and neutralize odor. You are sure to enjoy 8 hours without stains. Since its launch, it has continued to provide adequate comfort and protection.
How To Wear Sanitary Pads
Pads come in different sizes. They can be thin for light menstrual flow, maxi, or super for heavy flows. The one you choose depends on the type of flow you have. If this is your first time using a pad, these are the step to follow:
...........................
Use the sticky strip on the back of the pad to stick it to your underwear.
You are supposed to change your pad every few hours or when the pad is soaked.
Wrap the pads before disposing of them in the trash can. Avoid flushing pads in the toilet, as it will lead to clogging.
What To Consider When Buying A Sanitary Pad
You don't just go to the market and buy the first sanitary pad you see on the shelve. You have to consider some factors. They include:
a. The Pad Should Be Absorbent
Each person's menstral flow is different. Some have light flows, while others experience heavy flows. That is why you need to get a pad thatmatches your flow.
...........................
Opt for thin or ultra-thin absorbency pads if you have a light flow. And for heavy periods, maxi pads are best.
b. Be On The Lookout For Organic Pads
Most disposable pads are made from cotton. Cotton is a naturally breathable fabric that absorbs moisture, but it is often grown with chemicals that can irritate the skin. But when you buy organic pads are more gentle on sensitive skin.
c. You Should Consider The Features
The features of a pad are an important factor when deciding the brand to buy. For example, pads that have wings help to prevent leaks more than the ones that do not have wings.
Advantages Of Using Sanitary Pad
...........................
Unlike using other unhealthy alternatives, using sanitary pads has a lot of benefits.
i. Sanitary Pads Can Accommodate Various Flow
There are pads for varied mentsral flows. Whether it's a heavy or a light flow, there is a pad to suit your needs.
There is an ultra pad for normal flow, and even the nighttime is not left out. The extra-long overnight pads with wings are there to offer maximum protection.
ii. There Is A Reduced Risk Of Toxic Shock Syndrome (TSS).
You may have heard of toxic shock syndrome. It is a scary but rare condition that occurs due to bacterial infections and can be life-threatening.
Studies have revealed that women who use sanitary pads are less likely to experience this toxic shock syndrome.
...........................
iii. They Are Easy To Use
Most women find it more comfortable to use pads than any other alternative because they are easy to use and dispose of.
Also, sanitary pads are a good choice for people who have just started seeing their menstrual cycle because the will provide maximum comfort than any other alternative.
Also read: 15 Best Foreign Cream For Dark Skin You Can Get In Nigeria
Disadvantages Of Using Sanitary Pad
Despite the advantages of using sanitary pads, there are still some disadvantages. They are as follows:
i. They Are Not Healthy For The Environment
Disposable pads are not good for the environment. This is because they take a long time to break down.
And even when they do, they break down into microplastics that are dangerous to humans and animals.
...........................
ii. Some Have Scents And Contain Chemicals In The Fiber
If you have gotten a rash from using a sanitary pad, this could be the cause. A period rash is a type of contact dermatitis related to diaper rash. The perfume and other scents used in these pads can irritate your private part.
Research has shown that most pads have high levels of chemicals that are bad for your reproductive system. These chemicals include Di-n-butyl phthalate, Di-2-Ethylhexyl phthalate, Xylene, and Toluene, Methylene chloride etc.
iii. They Are Bulky And Can shift
Some of these pads are bulky, and it can be embarrassing when the bulk shows in your underwear.
And sometimes, these pads can shift and that is something you wouldn't want to experience.
...........................
iv. They Are Expensive
Sanitary pads, especially disposable ones, are expensive. This is because they are discarded after each use. Remember that these pads are used once monthly, and when you add up the cost for a year, it's quite a lot of money.
Bottomline
We hope that by now you won't have any difficulty deciding the sanitary pad to buy. These ten sanitary pads are the best you will get in the market. And have been tested and trusted by many women. So buying any of them ensures maximum comfort during your monthly flow.