Clint Walker's charisma and stature made him a fan favorite in many Western films and TV series, such as Cheyenne. But there's an intriguing secret about the actor's life that few know about: he had a twin sister.
If so, who is Clint Walker's twin sister then? This is exactly what this article will open your eyes to.
While Clint Walker chose the famous path, his sister chose a different life path which is primarily private.
In this article, we talk about Clint Walker's twin sister's life and how she influences his work and personal life.
Who is Clint Walker?
Clint Walker is well-known for his appearances in Western series and movies. Clint Walker was born to Gladys Huldah (Schwanda) and Paul Arnold Walker on May 30, 1927, in Hartford, Illinois, and died on May 21, 2018, in Grass Valley, California.
.........................
His mother was from the Czech Republic, and he has a twin sister named Lucy. Walker left school at 17 to work in a factory and on a riverboat before enlisting in the U.S. Merchant Marine during the war's final months.
After serving in the Merchant Marines, he worked as a doorman at the Sands Hotel in Las Vegas, Nevada, and Brownwood, Texas. He also worked as a nightclub bouncer and sheet metal worker.
His career highlight is his appearance as Cheyenne Bodie in the hit TV series "Cheyenne" (1955–1963). Walker was a famous leading actor in Westerns during the 1950s and 1960s, thanks to his rugged good looks and powerful physique.
In addition to "Cheyenne," he had roles in "The Ten Commandments" (1956), "Fort Dobbs" (1958), and "The Dirty Dozen" (1967), among others. Walker's acting career stretched over 50 years, and he made cameos in films and TV series until his retirement.
.........................
Clint Walker's roles and contributions to Western movies won him many fans and made him a famous figure in the history of American TV and movies. He later died in Grass Valley, California, on May 21, 2018, from congestive heart failure nine days before his 91st birthday.
When Did Clint Walker Leave Cheyenne, And Why?
Clint Walker departed the TV program "Cheyenne" after the sixth season because of a disagreement with the show's producers about his contract. Walker portrayed the role, of Cheyenne Bodie, in the long-running Western series "Cheyenne," which ran from 1955 until 1963.
While filming was ongoing, he attempted to renegotiate his contract with the show's studio, Warner Bros. He felt he needed to be more fairly compensated and sought a new contract that better represented the show's success and his role in that achievement.
.........................
Walker left the show because he and the studio could not come to an agreement that would keep him on the show. However, after leaving "Cheyenne," Clint Walker was featured in movies and other TV programs.
Clint Walker's Twin Sister
Clint Walker and his twin sister Neoma Lucille "Lucy" Walker Westbrook were born on May 30, 1927. While the twins were raised together, they had different lifestyles.
Lucy Walker Westbrook was a busy artist, mother, and teacher in Westbrook, Texas. At the same time, her twin, Clint Walker, starred in Westerns on television as one of the West's most feared law enforcement officers.
On August 27, 1949, Lucy Walker Westbrook married her high school boyfriend, Paul Westbrook.
Not long after they married, she gave birth to twins Paul Westbrook Jr. and Paulette Westbrook, which neither she nor her doctor had expected. Seven years later, the Westbrooks had their youngest child, Kenton.
.........................
Paul Westbrook served in the United States Marine Corps during World War II. Upon his return, he and his wife, Lucy Walker Westbrook, opened a health food business in 1959 named Paul's Natural Foods.
Their health food store was the second to specialize solely in healthy foods. Initially, the couple would give away free samples of nutritious foods like sunflower seeds. They did this to show customers that eating well doesn't have to be considered "bird food" or boring.
After nearly 50 years in business, the Westbrooks retired and closed Paul's Natural Foods. However, she died at her home in the year 2000 and was 73 years old at that time. Paul Westbrook lived for another 17 years, passing away in 2017 and joining his wife in death.
.........................
Who is Clint Walker Married to?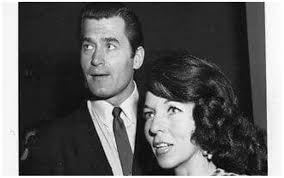 Clint Walker was married to Verna Garver, Giselle Hennessy, and Susan Cavallari.
Clint Walker and Verna Garver got married when they were 21 years old, which was seven years before Walker appeared on Cheyenne.
The couple married for 20 years and had a daughter before they split in 1968. Walker might not have become an actor if Verna Garver hadn't helped him. She was the one that persuaded him to take the advice that several Hollywood experts had given him.
At the time, Walker was a guard at the Sands Hotel in Las Vegas, Nevada.
It took some time for casting directors to take notice of Clint Walker, but Garver encouraged him to keep trying. After a while, Walker eventually got to know Henry Wilcoxon.
.........................
Soon after, Wilcoxon introduced Walker to Cecil B. DeMille, who cast him in the 1956 historical epic "The Ten Commandments."
Later, he tied the knot with Giselle Hennessy on May 26, 1974, and they were together for the next 20 years. However, Giselle Hennessy died from cancer in 1994, and her death had a devastating effect on the family.
Three years after his wife's death, the Western star was finally able to go on and marry Susan Cavallari. Like Walker's ex-wives, Cavallari has avoided the spotlight for the most part.
Did Clint Walker Leave Any Child or Children?
Clint Walker and his last wife, Susan Cavallari, had one daughter, Valerie Walker, who is Walker's only child. While growing up, Valerie Walker was quite close to her Western star father and loved climbing and engaging in other outdoor activities.
.........................
Like her father, Valerie Walker could follow her dreams, no matter how far-fetched they might have seemed. When Western Aircraft hired Valerie Walker on April 8, 1976, she immediately became one of the industry's few female business carrier pilots.
She was among the first group of women to graduate from pilot training. Valerie completed aviation school. However, the Air Force still didn't hire women pilots then.
She had always wanted to follow in the footsteps of the members of her family who had served in the military, but she knew that her love of flying would have to remain commercial.
Even though she was interested in joining the military like many of her family members, her love of flying meant she had to continue flying commercial planes. Valerie also spent 35 years learning martial arts in case she got into the Air Force.
.........................
After the terrorist attacks of September 11, 2001, she was one of forty commercial pilots selected for the inaugural batch of Federal Flight Deck Officers.
Walker wanted to provide mandatory briefings in essential martial arts for flight pilots at the time to aid in the event of another assault. However, her proposal was criticized by others who believed that a crowded airplane was not an appropriate venue for martial arts.
Valerie Walker retired from her job at Delta Airlines and resumed her training in martial arts. She also trains in Wing Aikido, Jiu-Jitsu, Chun, Hapkido, and Kendo and has obtained a first-degree black belt in Kenpo Karate.
Conclusion: Who is Clint Walker's Twin Sister?
Clint Walker is a well-known American actor known for his rough-hewn charm and towering presence. Throughout his career, he impressed audiences with his performances.
.........................
Many people know about Clint Walker as a good actor, but only a few know about his twin sister, Lucy Walker. Even though Lucy is Clint Walker's twin sister, she decided to go in a different direction and live outside Hollywood.
By now, you must have known who is Clint Walker's twin sister.