Reviewed by Soliu.
One of the best healthy period comfort foods is a bar of dark chocolate, which contains mood-boosting magnesium and iron, along with other options like bananas for potassium to reduce bloating, oatmeal for stable blood sugar levels, and salmon rich in Omega-3 fatty acids, etc.
Navigating the ebbs and flows of the menstrual cycle can often feel like an intricate dance of emotions and physical sensations. Among the many ways to find solace during this time, turning to food as a source of comfort is a method many partake in.
However, the key is to find foods that satiate our cravings and provide the nourishment our bodies specifically need during this time. Certain foods can offer relief and delight, whether you're battling fatigue, mood swings, or cramps.
.........................
In this article, I've provided a list of the 20 best period comfort foods that are not just delicious but incredibly healthy for your body's unique requirements during your period. Ensure you read it to the end!
20 Best Period Comfort Food that are Healthy
1. Dark Chocolate
Dark chocolate, particularly those with 70% cocoa content or higher, is a great source of antioxidants and magnesium. Magnesium can help alleviate cramps and increase energy. Its serotonin-boosting properties can also lift your mood.
2. Bananas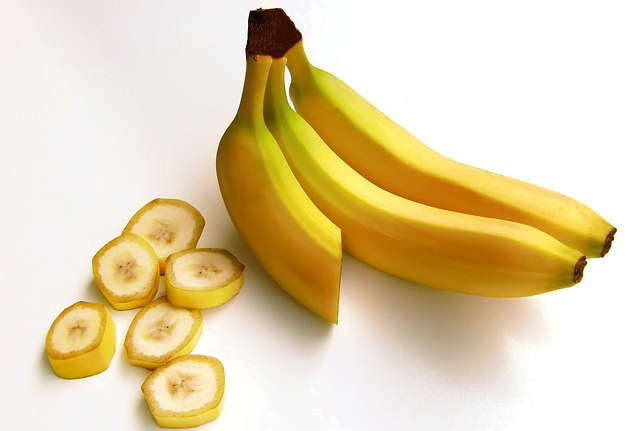 Banana is another best period comfort food. It is a good potassium and vitamin B6 source, which can help relieve water retention and bloating. They are also a natural antacid, relieving acid reflux and heartburn.
3. Salmon
.........................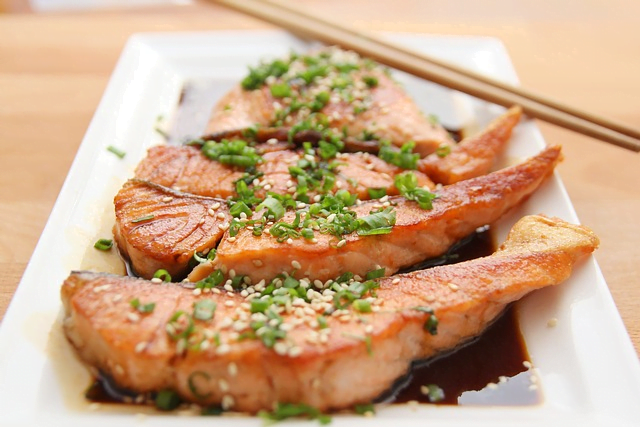 Since Salmon is a good source of omega-3 fatty acids, it can reduce the production of prostaglandins, substances that can cause heavy contractions of the uterus and thus lead to cramping. It also has an anti-inflammatory effect that can help relieve overall menstrual discomfort.
4. Whole Grain Pasta with Olive Oil and Veggies
Whole-grain pasta provides long-lasting energy without the sugar crash associated with white pasta. This dish becomes a nutrient-packed meal topped with olive oil, rich in healthy fats, and veggies like spinach or tomatoes.
5. Broccoli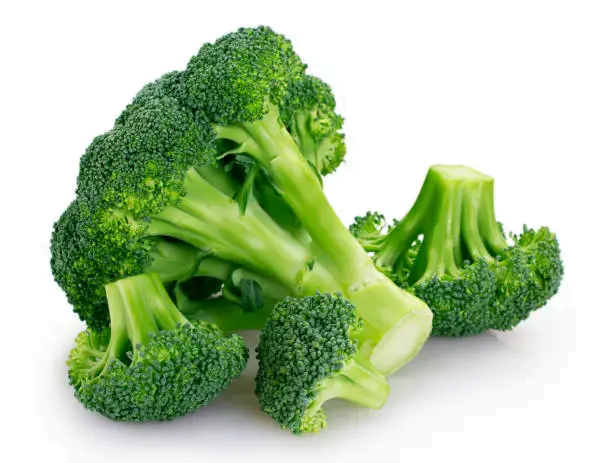 Broccoli is rich in vitamins A, C, B6, and E, calcium, and magnesium—all nutrients that help combat period symptoms. It's also high in fiber, which can help digestion and reduce bloating, making it one of the best period comfort foods.
.........................
6. Spinach
Spinach is iron-rich and great for women who experience heavy periods. It is also a good source of magnesium and vitamin B6, which are beneficial for relieving period symptoms. It's versatile and can be added to smoothies, omelettes, or salads.
7. Greek Yogurt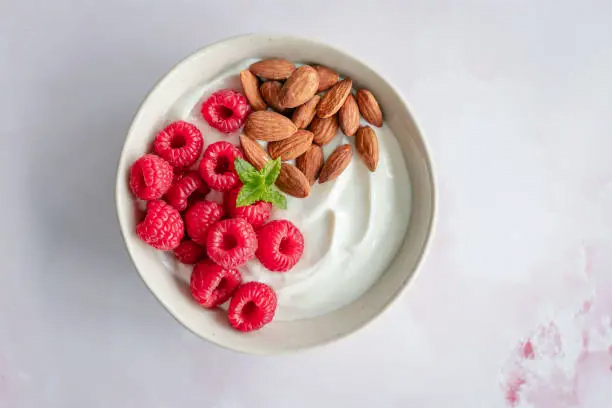 Greek Yogurt is high in protein and calcium. Calcium can help regulate muscle functioning, thus helping to reduce cramping. Adding fresh fruit like berries can increase its nutrient profile and make it more satisfying.
8. Ginger Tea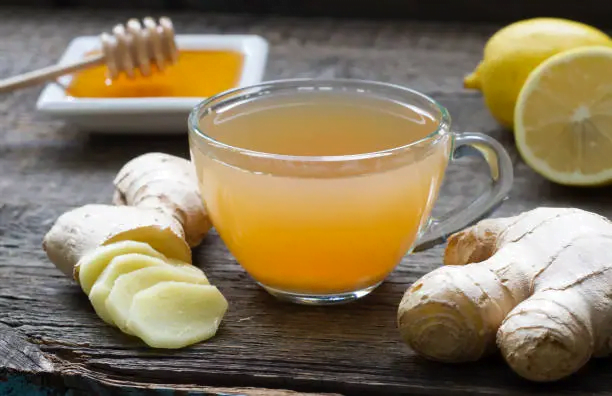 Ginger has anti-inflammatory properties that can aid symptoms like menstrual cramps. It is one of the best period comfort foods because it promotes digestion and alleviates nausea.
9. Chickpeas
Chickpeas are rich in magnesium and can help with mood swings. They are also a good source of plant-based protein and fibre, supporting overall well-being during your period.
.........................
10. Quinoa
Quinoa is gluten-free and high in protein, magnesium, and antioxidants. It can be a great base for various dishes, including salads and bowls, helping you stay full and satisfied.
11. Nuts and Seeds
Flaxseeds, chia seeds, almonds, and walnuts are high in omega-3 fatty acids and magnesium, which can help alleviate menstrual cramps and mood swings.
12. Oats
A warm bowl of oatmeal can provide instant comfort and is also high in magnesium, which can help reduce nerve tension and muscle spasms. It's a slow-releasing carbohydrate that can keep your energy levels stable.
13. Avocado
Avocado is packed with healthy fats, which can help absorb hormones produced during menstruation, and potassium, which helps relieve cramps.
14. Brown Rice
.........................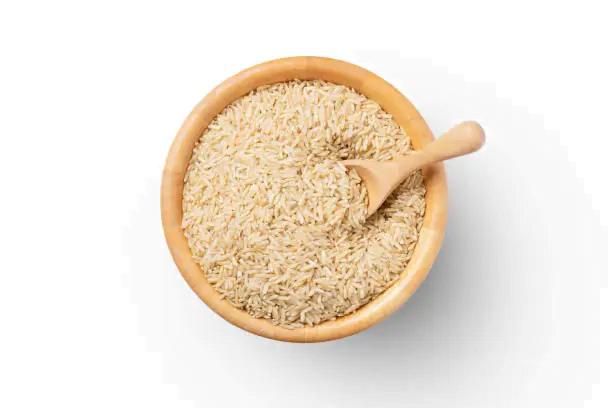 Brown rice is rich in both magnesium and vitamin B6. These nutrients help to combat water retention and menstrual cramps, making it the best period comfort food choice.
15. Eggs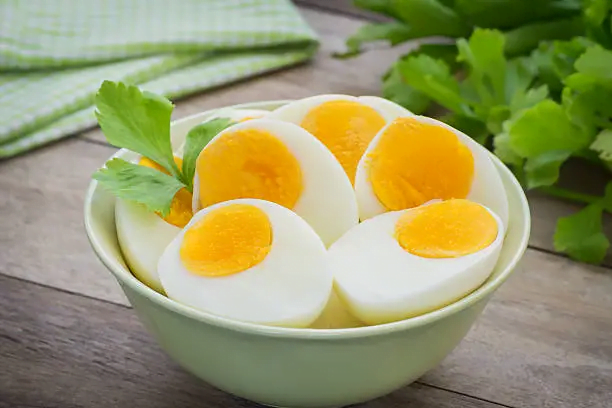 Eggs contain protein and vitamin D. They can help stabilize mood and provide lasting energy, making them particularly beneficial during your period.
16. Tofu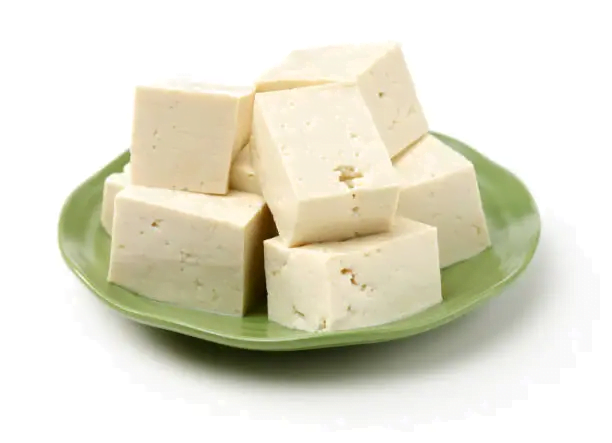 Tofu is rich in calcium and provides a plant-based protein option. Calcium can help to relieve menstrual cramps and is essential for overall bone health.
17. Pumpkin Seeds
These seeds are high in zinc, which helps with menstrual cycle regulation and can alleviate menstrual pain. They're also a good source of magnesium.
18. Oranges
Orange is another best period comfort food because it is rich in vitamin D and calcium. These nutrients work together to help relieve PMS symptoms. They're also hydrating due to their high water content.
.........................
19. Lentil Soup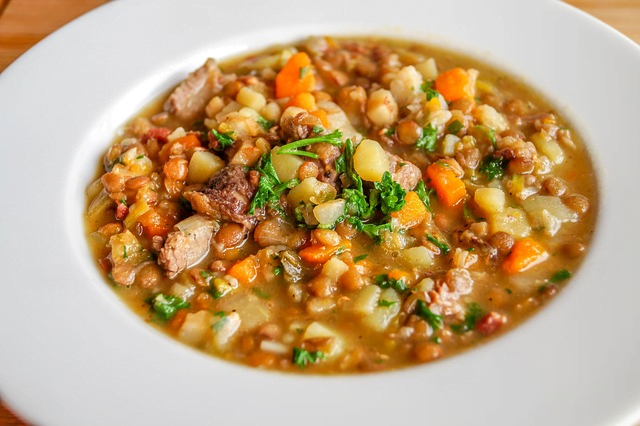 Lentils are rich in iron and fibre. Iron can combat fatigue, while fibre can aid in digestion. A warm bowl of lentil soup can also soothe the body and mind.
20. Chamomile Tea
Chamomile has muscle-relaxing properties and can alleviate menstrual cramps. It is also calming, helping to relieve stress and promote better sleep.
Understand that taking food such as these can help; however, if you're experiencing severe symptoms, consulting a doctor for personalized advice will be the best option.
Foods to Avoid When On Period
Most women experience discomfort, mood swings, and various symptoms during their menstrual period. Food plays a significant role in alleviating or exacerbating the symptoms.
Knowing the best period healthy comfort foods, let's now consider the case on the flip side. Here are some foods that you might consider avoiding during your period to help manage symptoms better:
.........................
1. Caffeine (Coffee, Tea, Chocolate)
Why Avoid:
Caffeine is a vasoconstrictor, which means it narrows blood vessels. This can lead to increased breast tenderness and exacerbate anxiety or irritability. It can also contribute to breast tenderness and may worsen bloating.
Alternatives:
Opt for herbal teas like chamomile or peppermint tea, which will help soothe the digestive system and ease cramps.
2. Salty Foods (Chips, Pretzels)
Why Avoid:
Salty foods can contribute to water retention and make bloating worse. Excessive salt can also lead to elevated blood pressure.
Alternatives:
For a crunchy snack, go for lightly salted popcorn or unsalted nuts.
3. Sugary Foods (Candy, Pastries)
Why Avoid:
High sugar intake can cause blood sugar levels to spike and crash, worsening mood swings and contributing to fatigue.
.........................
Alternatives:
Reach for fruits like bananas and berries to satisfy your sweet tooth, as they provide natural sugars, essential nutrients, and fibre – they are just the best period comfort food.
4. Dairy Products (Milk, Cheese)
Why Avoid:
Dairy can be hard on the digestive system and exacerbate bloating and cramping for some women.
Alternatives:
Consider plant-based alternatives like almond or oat milk, and choose lactose-free cheese or nutritional yeast.
5. Red Meat (Beef, Pork)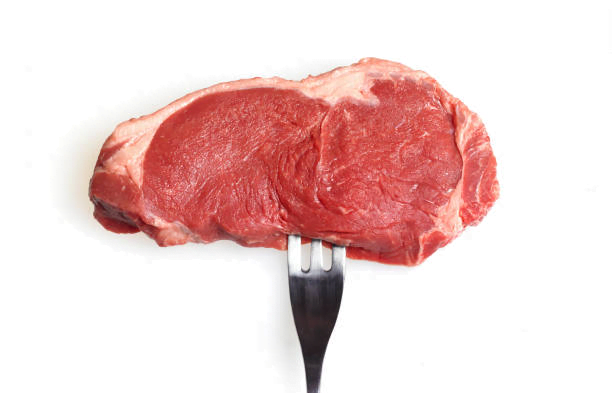 Why Avoid:
High in saturated fats, red meat can contribute to breast tenderness and worsen inflammation, making menstrual cramps more painful. This sums up why it's not on the best period comfort food list.
Alternatives:
Instead of red meat, go for lean meats like chicken and fish are better options, or you can go for plant-based proteins like lentils and chickpeas.
.........................
6. Processed Foods (Fast Food, Canned Goods)
Why Avoid:
Processed foods often contain additives, high salt, and unhealthy fats, which can exacerbate menstrual symptoms.
Alternatives:
Whole, unprocessed foods like fruits, vegetables, and lean proteins are better options.
7. Alcohol
Why Avoid:
Alcohol can dehydrate you, exacerbating bloating and cramping. It can also disrupt sleep patterns.
Alternatives:
Stick to water or hydrating herbal teas. If you must have an alcoholic beverage, opt for something light and drink water alongside it.
8. Spicy Foods
Why Avoid:
For some women, spicy foods can irritate the digestive system and exacerbate menstrual cramps.
Alternatives:
Opt for mild flavours and spices that don't irritate your stomach, like cinnamon or turmeric.
9. Fried Foods
Why Avoid:
Fried foods are not the best period comfort food because they contain a lot of trans fats, which can increase estrogen levels and worsen menstrual symptoms.
.........................
Alternatives:
Try air-fried vegetables or baked sweet potato fries if you crave something crispy.
10. White Bread and Pasta
Why Avoid:
These simple carbs can cause rapid spikes in blood sugar, leading to mood swings and energy crashes.
Alternatives:
Go for whole grains like brown rice, quinoa, or whole-grain bread, which release energy slowly and help maintain stable blood sugar levels.
Conclusion
There's a profound connection between what we eat and how we feel, especially during the emotionally and physically demanding time that comes with our menstrual cycle.
We don't have to choose between nurturing our bodies and satisfying our cravings; we can do both! And by doing so, we arm ourselves with the natural tools to navigate the ups and downs of our period more gracefully.
.........................
This list of the 20 best period comfort foods that are also healthy is more than just a menu; it's an invitation to treat yourself with love when you need it most. These foods provide comfort and essential nutrients to ease period symptoms. Feel good inside and out all month long!
I hope you find this article helpful. Don't forget to share with friends.