Reviewed by Soliu.
Writing an application letter in Nigeria follows a structured format that typically includes the sender's contact information, the recipient's details, a formal salutation, a concise yet informative introduction, a well-structured body highlighting qualifications and experiences, a closing statement, and a polite sign-off.
The job market for teachers has gotten increasingly competitive, and with increased competition comes increased effort. Hence, you must learn how to write an application letter in Nigeria.
This indicates that you will need to exert more effort to persuade the employer or recruiter that you are the most qualified individual for the position.
Your cover letter is the best opportunity you will have to convince the company that you are the most qualified candidate for the position, and you should take advantage of this opportunity.
...........................
You can sell yourself in your application letter, which is especially important while searching for a teaching position.
If you are unfamiliar with the process of writing a cover letter or application letter, it may be challenging for you to successfully market yourself in the letter.
In the following paragraphs, we will provide you with a step-by-step guide that will help you with all you need to know on how to write an application letter for a teaching job in Nigeria.
What is the purpose of an application letter?
A letter of application is a professional document that describes your most important and relevant talents and abilities.
The experience, talents, and qualities that you highlight in your application letter are the ones that the potential employer or recruiter will focus on the most throughout the interview process.
...........................
Before you even have the chance to meet with the recruiter, the cover letter allows you to persuade them that you are the ideal candidate for the position.
Now that you understand what an application letter is, we can discuss some helpful hints that will assist you in how to write an application letter in Nigeria for a teaching job.
What you should know before writing an application for a teaching job in Nigeria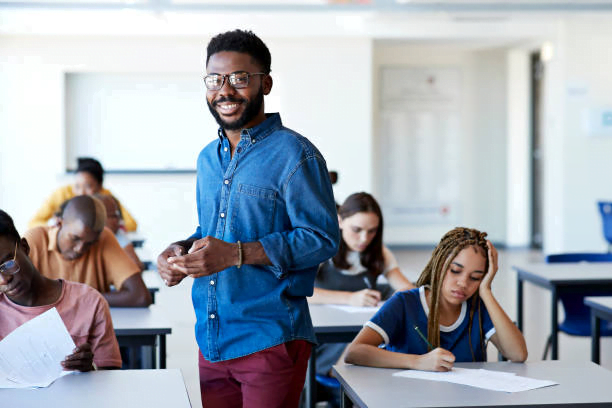 1. Gather more information
Before you begin writing, you should compile the necessary background information on the position and the institution. This includes the following:
Job description as well as necessary qualifications.
Name and location of the school, as well as any contact information.
Any detailed instructions or particular recommendations that the institution has provided.
2. Organize the Format of Your Letter
...........................
Make sure to use a format suitable for a professional setting. Your letter should be typed correctly and have a good structure to it.
Put your name, address, phone number, and email address at the start of the letter. Also, include any other relevant contact information.
In the space below your contact information, include the date.
3. Address the Person You Are Sending It To
If you know the recipient's name, you can address them personally by writing something like "Dear Mr. or Ms. So so so."
In the event that you do not have a name for the recipient, you may use a generic salutation such as "Dear HR personnel" or "To Whom It May Concern."
4. Create an Engaging and Captivating Introduction
...........................
To begin, compose an introductory paragraph that is brief and easy to understand.
Mention the specific teaching position you are applying for and the location where you found the job posting (for example, on the school website or on a job board).
Demonstrate that you are excited to have this opportunity, then briefly introduce yourself.
5. Highlight Your Qualifications and Experiences
Emphasize your experience and qualifications pertinent to the position in the body of the letter. Include in your response your academic background, including degrees and certificates.
Experience in the classroom, including the names of schools, subjects, or grade levels taught, and the length of time spent in each teaching position.
Any unique talents, such as expertise in instructional technology or experience with extracurricular activities.
...........................
Teaching-specific continuing education or professional development.
Check that your experience and skills are a match for the requirements that are specified in the job ad.
6. Display Your Achieved Goals
Give some concrete illustrations of the successes you've had as a teacher. Mention any improvements in student performance, successful projects, or honors you've achieved in the past.
7. Defend Your Reasons for Doing It
Please include an explanation as to why you are interested in working at this particular school.
Mention the institution's principles, mission, or reputation, and explain how they connect with your teaching philosophy and the goals you want to achieve.
8. Have a conversation about how to manage the classroom.
Please describe some of the methods and approaches you use for managing your classroom and ensuring that it remains an encouraging and productive place for learning.
...........................
9. Let Your Enthusiasm Shine Through
In your final paragraph, you should reiterate that you are interested in the teaching position and excited to contribute to the school community.
10. Submit a Request for an Interview
Kindly, ask if it would be possible to conduct an interview with you so that we may learn more about your qualifications and whether or not you would be a good fit for the post.
Please re-share your contact information so that we can quickly get in touch with you.
11. Use the Correct Formatting
Check that your letter is well-organized, with distinct paragraphs and the appropriate amount of spacing between them.
Make sure you use a professional font, and keep the letter to a reasonable length, typically just one page.
...........................
12. Carry Out Editing and Proofreading
Make sure to carefully review your letter for any flaws in spelling or punctuation. Errors have the potential to create a poor first impression.
13. Include All Relevant Documents
In the event that it is requested, provide copies of your curriculum vitae, certificates, and any other pertinent papers together with your application letter.
14. Follow Up
After submitting your application, you should think about sending a follow-up email or making a phone call to inquire on the status of your application after you have done so.
15. Hold on to a Copy
Be sure to make and have a copy of your application letter for your own files.
What should a cover letter include when applying for a teaching position in Nigeria?
...........................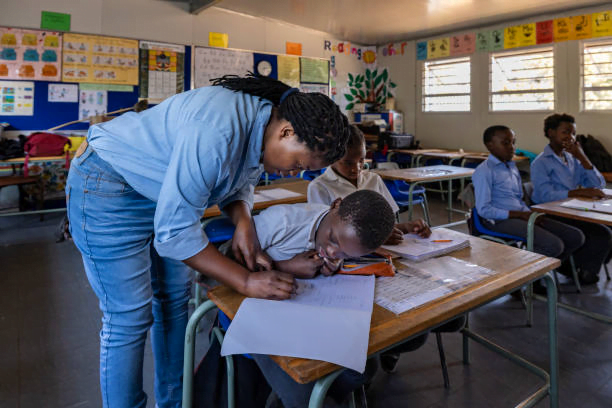 Writing an application letter for a job in teaching in Nigeria is somewhat different from writing an application letter for a career in other professions and jobs in Nigeria. This is because teaching necessitates excellent communication skills to make an impression on pupils and motivate them to learn more.
You can better describe yourself to potential employers with these guidelines for writing an effective application letter for a teaching position.
Additionally, you will be able to better match your one-of-a-kind abilities and experiences to the requirements of the teaching position that you are hoping to obtain.
If you would like to improve your chances of getting hired for a teaching position by writing a strong application letter, then you should use the following format:
...........................
1. Put the date, address, and contact information first.
It is essential to include your address and other contact information at the beginning of your letter of application for a teaching position. If you provide your contact information and a physical address in your application letter, it will be simple for potential employers to contact you.
Your application letter should include the following information regarding your address and other contact information in this format:
Adams Smith
081111111111
8 Gimbiya Street,
Williams Estates,
FCT.
6th November, 2023.
You should also mention the address of the school following your own address. In addition to that, the application letter that you provide should look like this:
Oluwabusola Oni,
Principal, Head Teacher, and/or School Administrator,
...........................
Beyond Extraordinary International.
Area 11, FCT.
2. Make sure the letter is addressed to the appropriate individual.
When searching for a teaching position in Nigeria, you must submit your cover letter and resume to the appropriate individual. Instead of beginning your application letter with "Dear Hiring Manager" or "To Whom It May Concern," you should address the appropriate individual in the company immediately.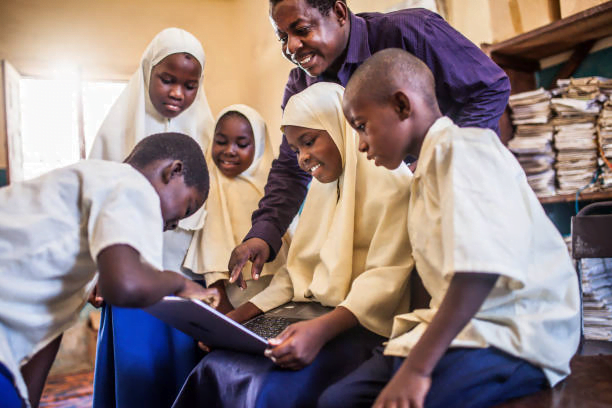 You need to do some research to figure out who the appropriate individual is to address your application letter to. You can get more information about the appropriate person to contact at the school by looking at the website.
You may also get in touch with the institution to find out who is in charge of recruitment there.
...........................
3. In the first paragraph, briefly summarize who you are and discuss where you heard about the open position.
In the beginning of your application letter, you should introduce yourself. You may begin by mentioning where you found the advertisement for the job, and then you could move on to describing the reasons you are interested in working in the role.
Discuss what it is about you that makes you the most qualified candidate for the job.
You can also provide facts about yourself that would provide the recruiter with a better insight of who you are and how you fit within the firm.
4. During the interview, discuss your educational background and any other qualifications, such as certificates, that make you the ideal candidate for the job.
...........................
Because teaching is a profession, one's educational background and credentials are major factors in determining whether or not they will be hired for teaching positions. Every company is looking for someone who is qualified to teach and holds a valid teaching credential.
It is a good idea for you to discuss your education in the cover letter you are sending to the employer because this will provide the employer with some context on your qualifications.
You may also mention your grades or the name of the educational establishment from which you graduated, particularly if it has a stellar reputation.
You might also talk about your interest in teaching and how that developed. The potential employer will understand who you are and how you will fit into the role.
...........................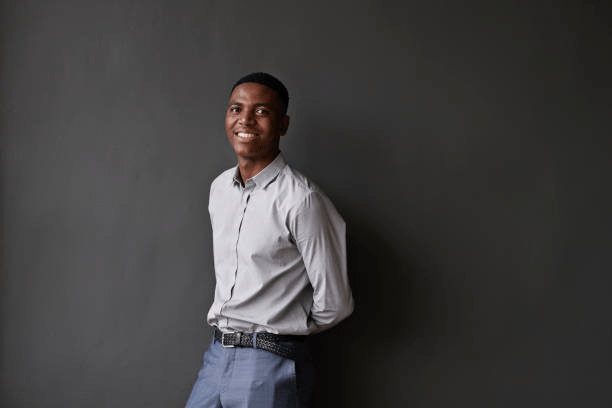 5. Describe your background in education and the accomplishments you've attained in your career thus far.
When it comes to finding work as a teacher in Nigeria, experience is of the utmost significance. When you include examples of your previous teaching in your application letter, the employer will get a sense of your level of knowledge in the field of education.
You can talk about your experience so that the employer can see how far along you are in your career by looking at how far you've come.
Even if you don't have experience teaching, you can still talk about the experience you do have that is relevant to teaching if you have any.
Discussing your experience in the company is something you can do, for instance, if you have previously worked in a corporate organization's learning and development department.
...........................
Always focus on the aspects of your teaching experience that highlight your most proud achievements.
6. You may want to add your pedagogical methods and principles in your response.
It is beneficial that you have described how you prefer to instruct, and the principles you uphold as a teacher shed light on who you are as an educator. You should include specifics regarding how you developed the value you instill in your students and follow when instructing them.
You can also talk about some of the qualities you possess that make you an excellent educator and describe some of your skills. You can also make the employer realize the instruction method best suited for the category of pupils you intend to instruct if you want to increase your chances of getting hired.
...........................
7. You can end positively by providing a positive closure.
It is commendable that you sign off your letter in a gracious and upbeat manner by expressing gratitude to the reader for taking the time to consider you for a role.
You can offer information about how you plan to follow up, indicating whether you want to phone the hiring manager or send an email. You can also include any further comments you have about the position.
It is important that the concluding paragraph of your application letter impacts the person reading it, whether that person is a recruiter or an employer.
Conclusion: How to write an application letter in Nigeria
You can develop a well-crafted and compelling application letter for a teaching job in Nigeria by following these steps, which will increase your chances of being considered for the position if you are applying for a teaching job in Nigeria. We hope you have success with your job application!
...........................