Introduction to ways to make money with your phone
There are smart ways to make money with your phone. Money has been the mantra on various social media platforms for a long time now. Have you tried finding out ways to make money with your phone? Well, this article will give you an insight into how to make money with your phone.
list of Smart ways to make money with your phone this year.
1) Filling out surveys online
Several sites online pay for surveys you give and sharing your opinions. Companies solicit opinions and they pay money for them. Examples of some of the online surveys include InboxDollars. You can make money here by watching videos, clicking on adverts, reading emails, shopping online, surfing the internet, and doing surveys on the site.
2) Virtual assistant
Another way to make money with your phone is by working as a virtual assistant. A virtual assistant is one who assists another person but works over the phone or laptop. You don't have to see the person or go to an office to work. Several individuals and cooperate organizations are always on the lookout for virtual assistants and they pay well.
3) Selling items
There are websites that you can sell merchandise or items you don't need anymore on. An example of such a website is Jiji. All that is required on this app is taking a picture of the item for sale and posting it on the website in a category that it falls under. You can add your phone number for easy communication. Other websites that you can sell things on are Poshmark and eBay. Poshmark works like the Jiji app.
All you have to do is to take pictures of the clothing or merchandise you are putting up for sale and upload them. eBay works in a different way. You have to sign up for an account, post items for sale, and wait for customers to bid. It is an easy website to use and is an efficient method of sale too.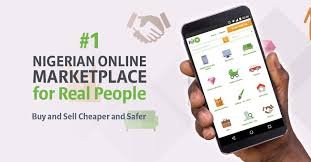 4) Freelance writing
Another smart way to make money with your phone is by freelancing. As a freelance writer, you are not attached to any organization or individual. You work according to your own terms. An example of platforms that you can freelance on includes MicroGigSite, Fiverr, Upwork, and much more.
Freelancing as several subcategories. You can decide to be a freelance copywriter or a freelance content creator or even a graphics designer.
5) Social media influencing
This is another way to make money with your phone, especially if you have a large following on social media. Several start-ups or individuals pay for influencers to market their products online. As an influencer, you get to charge and strike deals on advert rates and the likes.
6) YouTube
Another way to make money with your phone is by using YouTube. This is especially if you have a good phone with great camera features. A lot of individuals are yet to realize the gold mine that the internet is. Making money through YouTube can be by making videos and the more your followers or subscribers the more likely it is for your YouTube pay to go higher.
7) Proofreading and editing
There are lots of writers online who are looking for individuals to proofread and edit their works for them. You can have access to such jobs on platforms like Upwork and even Facebook. LinkedIn is another goldmine for this kind of jobs. When you register on LinkedIn and highlight the kind of jobs you want to be notified for, LinkedIn sends you updates and information regarding the jobs.
8) Social media management
It is ridiculous, the amount of time social media consumes but the way it has made life easy cannot be negated. Several companies often need someone to manage their social media websites. With just a phone, you can do that and get paid big bucks. It's a great way to make money by using your phone.
9) Video editing
There is shooting of videos and there is shooting of professional-looking videos. They both vary. An ordinary video can be made professional looking with just a phone. Several apps exist for the editing of videos and an example is Adobe Rush. You can make money with your phone by editing videos for individuals.
10) Selling photos and videos online
Another cool way to make money online is to sell photos and videos. Taking cool photos and videos can be profitable. Some sites that you can sell photos and videos on Foap. They pay $5 per picture or video.
11) Playing games
Playing games online is another way to make money with your phone especially for game lovers. There are several apps that allow individuals to test their games out and give them feedback. They also pay for the game testing. An example of such a website is Qriket. In Qriket, you get to spin a wheel and win money. Its limitation is that it's not an app to win really big bucks.
Here are 6 sites to Play games online and earn money
12) Online tutoring
Being an online tutor is a great way to make money with your phone. All you need to do is to find out what you are really good at and there are apps that pay you for teaching online.
You can also use WhatsApp or telegram to teach people things like skincare routines, cryptocurrency, recipes and much more for a fee. The great thing about this business is that if you are really good at what you are doing, word of mouth referral gets you even more customers.
Conclusion
There are several smart ways to make money with your phone that this article did not talk about. It is important to have something doing on the side especially for the rainy days and to have a stash somewhere because nobody knows what the future portends. Besides saving for the rainy days, doing a business with your phone can also be used to beef up your CV provided you know how to present it well.