Are you looking for businesses you can start with 100k in Nigeria? It is not a secret that job security in Nigeria is poor. Asides from job security, the high cost of living which continues to increase every day and the inflation makes it imperative to be an entrepreneur or have a "Side hustle" in Nigerian lingo.
The perks of being self-employed are refreshing. Knowing you can run your business the way you want and not having to be answerable to anyone in a positive sense. You can decide the way and manner you want to run your business and work towards it.
Having a business in Nigeria is not entirely rosy. There are several challenges that one has to overcome to start a business in Nigeria. This is where this article comes in handy.
There are several businesses you can start with just 100k in Nigeria. This article will take you through several businesses with an occasional chip here and there on how to start up.
Businesses you can start with 100k
1) Pastry making
Making pastries is one of the businesses you can start up with 100k in Nigeria. Every other weekend, there is always an "Owambe" or partying and what is a Nigerian party without "small chops". This can include cakes, buns, puff-puff, chin-chin, samosas, meat kebabs and the like.
Learning pastry making is not a challenge as with as little as thirty thousand naira, you can register for a pastry class and practice with YouTube videos to become proficient. Your capital comes in handy to buy your baking materials and make a little publicity. You can also rely on word of mouth for referrals.
2) Dress-making
Dress-making or what is erroneously referred to as fashion designing is one of the businesses you can start with 100k in Nigeria.
Starting the business could depend if you have prior knowledge of the basics and rudiments of sewing and if you know your way around a sewing machine.
It can cost as low as twenty thousand to learn how to see with a sewing machine.
Starting up the business with 100k could entail buying a fairly used or a brand new sewing machine according to your choice and fabrics to start up. Getting customers might be the dicey part but not relenting is key. You can model your dresses or get your siblings to do so and when asked where the dresses came from, you can give a large smile and announce that it's your handiwork.
Excelling in dress-making requires skill and finesse. A good work speaks for itself.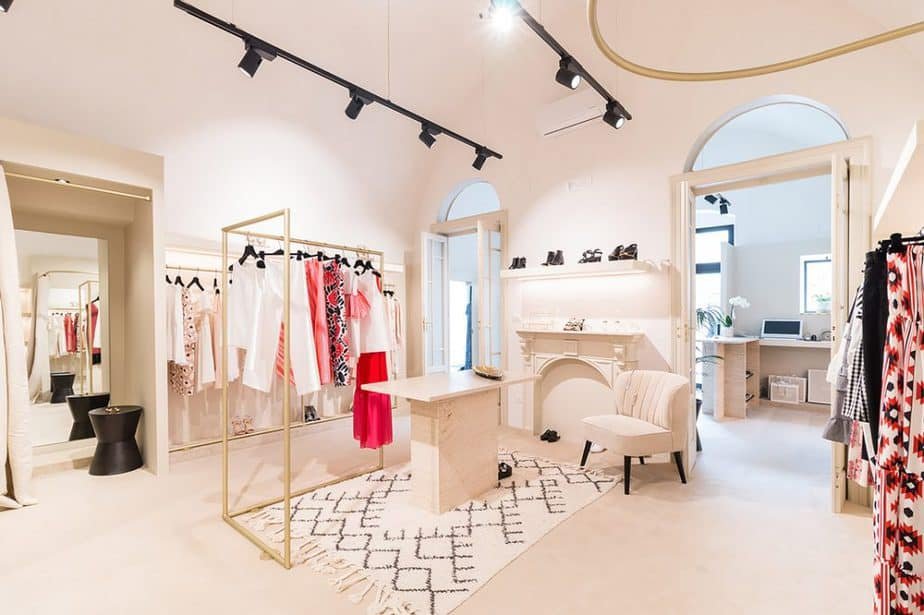 3) Cleaning agency
You can start a cleaning agency with as low as 100k. One of the perks of this business is that you do not need a physical address to start.
The funding for the cleaning agency is directed towards getting cleaning supplies like vacuum cleaners, mop sticks, brooms, buckets and cleaning agents. With the expansion of the business, you can add a vehicle that helps to convey staff to their place of assignment.
The internet and social media have helped a lot as regards small businesses. You can build a website or open a social media page and encourage your customers to drop reviews and also tell people about you.
Your services can be utilized in homes, offices, factories and the like.
4) Errand services
As the world evolves, more opportunities come up which take the time of people even more making it unable for them to run certain errands.
The services of an errand person are highly needed and can easily be considered a businesses you can start with 100k.
With as little as 100k, you can start your errand services. You might need to open a website or a social media page for easy access and referral purposes.
PS: Checkout AtlanticRide Erand Services
5) Selling of thrift clothes
Thrift clothing items popularly referred to as "Okrika" is popular in Nigeria. Several Nigerians prefer to go for the fairly used clothing items because of their durability and it not being mass-produced.
With as low as thirty thousand naira, you can buy a bag of thrift items that you can resell and make a profit.
You can achieve visibility by using your social media platforms for adverts. Referrals by word of mouth and "retweets" on Twitter- a social media platform goes a long way.
6) Pop-corn business
Popcorn is a snack and a treat for a lot of Nigerians. It is also one of the businesses that can be started with as little as 100k.
This business thrives based on its location. Locating your business in a busy area like a campus environment, q movie cinema etc.
With as low as 100k, you can acquire your popcorn machine, a bag of corn, butter and milk.
You can build a small shack or an umbrella to protect yourself from the harsh effects of the weather.
7) Recharge card/DStv and PHCN recharge business.
With as low as 100k, you can start your recharge card and data subscription business. The perks of this business is not needing a physical location to begin this business. It can be done from the comfort of your WhatsApp business account. You can also offer DSTV and PHCN recharge services. This is another businesses you can start with 100k or even less in Nigeria.
Festive periods bring a high demand for chickens. The success of this businesses you can start with 100k is also dependent on the season of the year and location if you are breeding for meat. But don't forget that you can also breed chickens for egg or even just for hatching.
This business can be started with as little as 100k. This helps you build your makeshift poultry, buy your chicks, acquire sawdust and feed and also provide lightning to warm the birds up.
With time and following the growth of the birds you can sell and make a profit. Following growth, you can incorporate the sale of eggs, feed and other poultry items.
Conclusion on businesses you can start with 100k
There are several businesses you can start with 100k. Nigeria may not be conducive for a lot of businesses but your efforts are very important as regards the thriving of the business. It is worthy to note however that social media can do your business a great deal of good as it helps with visibility, referrals, and publicity.