College students face a lot of pressure to succeed. Not only do they have to maintain good grades. But some have to juggle extracurricular activities, part-time jobs, and social lives. There is a rush to complete college assignments. Which enhances college anxiety, as there is also the natural desire to have good grades.
With so much on their plates, it's no wonder that many students struggle to do their work. Some find it hard to set aside the time they need to write essays for their classes.
But, technology is on the side of this generation of college students. Artificial intelligence helps with essay composition, formatting, and creating original content. Developers engineered AI writing tools to help produce high-quality finished products.
What are Essay Generators
An essay generator is a tool used to create articles and academic papers. It does this by taking in information from you and then spitting out an essay based on that information. The software takes your input and generates a written essay. There are many online essay generators, but they all have one goal: to make writing an essay easier.
Advertisements
CONTINUE READING BELOW
How To Use The Essay Generator?
Writing an essay is a very hard task. To make things easier for themselves, students can use the college essay generator to help them at any time.
Best of all, using an essay generator can help you write an essay quickly. Online essay tools reduce the time it would take you to write your academic paper. When you complete your essay assignment, you can focus on other aspects of your studies. You can direct the extra time you have to enjoy other areas of your college life
College students use an essay generator to create a variety of different essays. Such as argumentative, compare and contrast, descriptive, expository, and narrative essays. You can also compose dissertations, long papers, research papers, or thesis. No matter what type of essay you need to write, an essay generator can make the task easier.
Advertisements
CONTINUE READING BELOW
A college essay generator can take the stress out of essay writing. It provides a quick and easy way to create high-quality essays. You can also improve your essay writing skills by using essay generator tools. However, there is a particular reason students are turning to college essay generators.
Essay tools can assist students in inserting references and citations. Input information into a college essay generator about your source material. Then the essay tool will create the references and citations. When inserting references into essays manually, you can spend hours getting the format correct. AI writing software simplifies this writing process.
Imagine how much you will benefit from AI essay writing tools. The program will map out your work for efficient organization, ensuring that each point has a logical flow. No, more dealing with writer's block and incorrect citation formats. Essay software will take care of this stuff. You can now submit essays formatted by an algorithm, better than any human could've done.
Advertisements
CONTINUE READING BELOW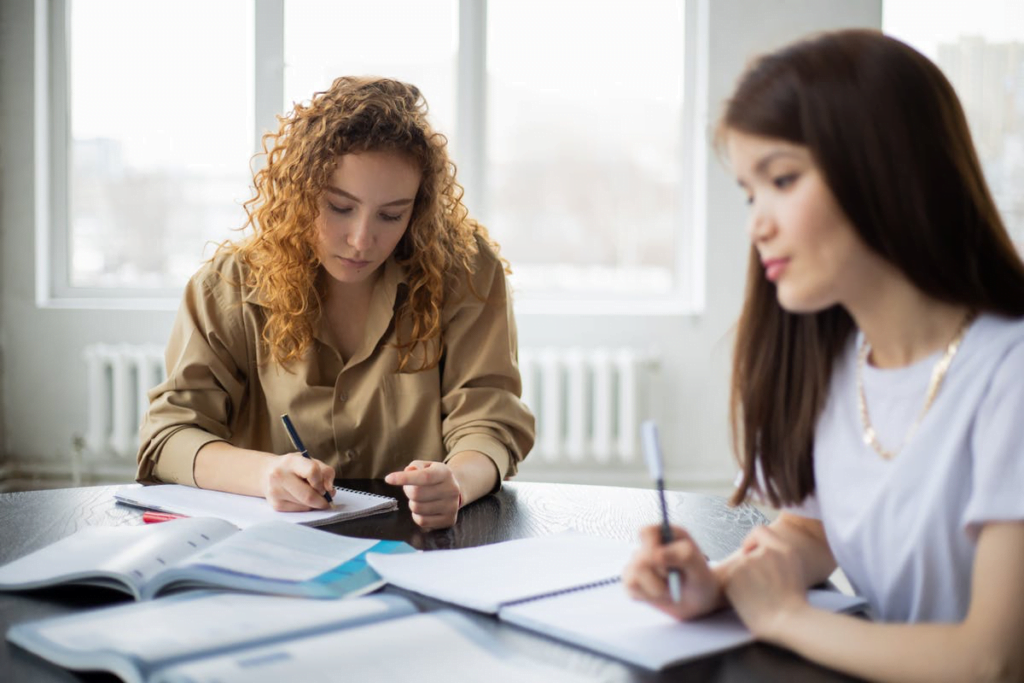 Why Use References and Citation Generators?
Online essay tools have reference and citation generators built in. Which help students create citations for their essays. This is essential in composing college writings.
Writing someone's words without giving them credit is horrible, unethical, and stealing. It can damage your reputation and result in serious college reprimands. AI essay writing software can combat plagiarism issues. It can provide a link to the source of each citation. You can be sure that your essay has proper references and that you are not plagiarizing.
The reference tools are easy to use and provide a quick way to create references in various citation styles. Essay generators can also create bibliographies and works cited sections.
There are different formats to display references and citations. But using a reference and citation generator tool can be one of the easiest and most efficient ways to do so. These tools can generate references and citations for a variety of different sources. Such as essays, books, articles, websites, and more.
Advertisements
CONTINUE READING BELOW
Reference tools can save you time and effort by creating citations for your essays. All you need to do is enter the relevant information into the generator tool, and it will do the rest. As a college student, the reference and citation generator is a valuable resource.
In closing, online essay generators are solutions to college essay assignment issues. Whether you're struggling to find a topic for your paper or you're simply short on time. A college essay generator can help you get the assignment done. There are many essay generators available online. Hence, thousands of college students are using them to create well-written, accurate essays. But, it's important to note that not all will output high-quality content.
Some essay generators are more accurate than others. While some are lacking in the features they offer students. For example, some don't provide references, citations, and bibliography features. Therefore, when you choose an essay generator, pick one known for its accuracy. It must also provide references and citation features and protect you from producing plagiarized essays.
Advertisements
CONTINUE READING BELOW
Author's BIO
Angela Boggs is a content writer and researcher who specializes in essays and other academic work. She loves delving into new topics and exploring different angles, and she takes great pride in her writing abilities. In her spare time, she enjoys reading, swimming, and spending time with her family.