Reviewed by Soliu.
Some of the best places to retire in TN include Tellico Lake, Nashville, Franklin, Kingston Springs, Oak Hill, Pigeon Forge/Gatlinburg, Signal Mountain, Bolivar, Halls, and Bloomingdale.
Retirement is a time to rest, enjoy the fruits of your labor, and digest the rewards of your hard work.
And where better than the lovely state of Tennessee to welcome this new chapter of life?
Tennessee provides many desirable retirement locations with its enticing blend of pristine natural beauty, extensive history, and friendly towns.
In this post, we'll look at the best places to retire in TN, giving you a taste of the tranquil havens waiting for your golden years.
Tennessee offers a variety of experiences for visitors, whether they favor the bustle of the metropolis or the peace of rural communities.
.........................
You can pick a retirement location that meets your preferences and enables you to make the most of your well-earned retirement, from the busy streets of Nashville to the gorgeous landscapes of Gatlinburg.
So please sit back, unwind, and show us the best retirement communities in Tennessee.
Looking To Retire In Tennessee?
Tennessee offers a great combination of natural beauty, affordable living, and a vibrant cultural scene, making it an ideal retirement place.
Whether you prefer the scenic views of the Great Smoky Mountains or the lively music and arts scene in Nashville, Tennessee, it has something for everyone.
Additionally, the state has a low cost of living and no income tax, allowing retirees to stretch their retirement savings further.
.........................
Retirees in Tennessee also have access to excellent healthcare facilities and services.
The state is home to numerous top-ranked hospitals and medical centers, ensuring that retirees can receive quality healthcare without traveling far.
This is especially important for those with specific healthcare needs or requiring regular medical attention. Moreover, Tennessee has a variety of retirement communities and senior living options, providing retirees with a range of choices to suit their preferences and lifestyles.
These neighborhoods frequently provide amenities like social events, exercise centers, and easy access to food and shopping alternatives.
Best Places to Retire in Tennessee (TN)
1. Chattanooga
Nestled along the Tennessee River, Chattanooga boasts awe-inspiring landscapes and a thriving arts scene.
.........................
Stroll along the Walnut Street Bridge, explore the vibrant Bluff View Art District, or relish the beauty of Lookout Mountain.
2. Knoxville
Nestled in the Tennessee River Valley, Knoxville seamlessly blends natural beauty with urban conveniences.
From the historic Market Square to the stunning Knoxville Botanical Garden, this city offers various experiences catering to different interests.
3. Oak Hill
Oak Hill is a prime choice for those who appreciate the balance between urban amenities and suburban tranquility.
This Nashville suburb provides easy access to the city's cultural offerings while maintaining a peaceful, relaxing atmosphere.
4. Murfreesboro
Murfreesboro strikes the perfect balance between comfort and convenience.
Enjoy a mix of cultural attractions, shopping centers, and outdoor spaces.
The friendly community and Southern charm enhance the overall retirement experience.
.........................
5. Memphis
For retirees who crave cultural immersion, Memphis delivers in spades.
From the iconic Beale Street to the soulful sounds of blues music, this city is a treasure trove of experiences.
Explore historical landmarks like Graceland and indulge in delectable barbecue cuisine.
6. Nashville
Nashville, the vibrant heart of Tennessee, isn't just for aspiring musicians.
Its lively energy, diverse entertainment scene, and Southern hospitality make it an intriguing retirement option.
Enjoy live music, savor various cuisines, and explore the numerous parks that dot the city.
7. Pigeon Forge / Gatlinburg
If you're drawn to the allure of the mountains, the tandem of Pigeon Forge and Gatlinburg should be on your radar.
These adjacent towns offer a blend of natural beauty and entertainment, from the excitement of Dollywood to the tranquility of the Great Smoky Mountains National Park.
.........................
8. Bloomingdale
Nestled in the northeastern state, Bloomingdale boasts a close-knit community that embraces the joys of simple living.
Imagine hearing the soft rustling of leaves as you wake up and hearing the melodious songs of birds.
Bloomingdale's natural beauty is awe-inspiring, with picturesque landscapes inviting leisurely walks and quiet contemplation.
The town's name, "Bloomingdale," reflects the vibrant flora that graces its surroundings. From colorful spring blooms to the rich hues of autumn, the changing seasons paint a picturesque canvas that retirees can enjoy year-round.
Retirees in Bloomingdale have the opportunity to cultivate a slower pace of life.
Explore local farmer's markets, indulge in outdoor hobbies, or read a book on your porch.
.........................
The absence of the urban rush allows you to connect with nature and your neighbors, fostering a strong sense of community.
9. Kingston Springs
Kingston Springs fits the bill perfectly for those seeking a quieter pace of life.
This quaint town exudes a sense of community and offers easy access to outdoor activities.
Imagine spending your days exploring local trails, picnicking by the Harpeth River, and relishing the charm of a close-knit town.
10. Franklin
Steeped in history and Southern elegance, Franklin is a gem for retirees. With its historic downtown, cobblestone streets, and vibrant cultural scene, this city promises a rich and fulfilling retirement.
Indulge in art galleries, boutique shopping, and an abundance of dining options, all while soaking in the enchanting atmosphere.
.........................
11. Tellico Lake
Nestled in the embrace of the Great Smoky Mountains, Tellico Lake offers retirees a picturesque haven.
This charming area provides a serene waterfront setting where you can bask in the beauty of the lake and revel in the surrounding natural splendor.
Whether you're a fan of fishing, boating, or simply enjoying breathtaking sunsets, Tellico Lake caters to your desires.
Areas To Avoid
While Tennessee offers numerous retirement gems, it's essential to be aware of areas that might not align with your retirement dreams. Jackson, Davidson County, and Dyersburg are a few places that may need to meet your expectations due to various factors, including crime rates and other socio-economic considerations.
When considering retirement in Tennessee, it's essential to thoroughly research and visit potential areas to ensure they align with your desired lifestyle.
.........................
Additionally, exploring smaller towns and rural areas, such as Franklin or Gatlinburg, may present hidden retirement gems that offer a peaceful and fulfilling retirement experience.
These smaller towns often have a strong sense of community and offer a slower pace of life that many retirees find appealing. Franklin, located just outside of Nashville, is renowned for having a lovely downtown center brimming with stores, eateries, and old houses.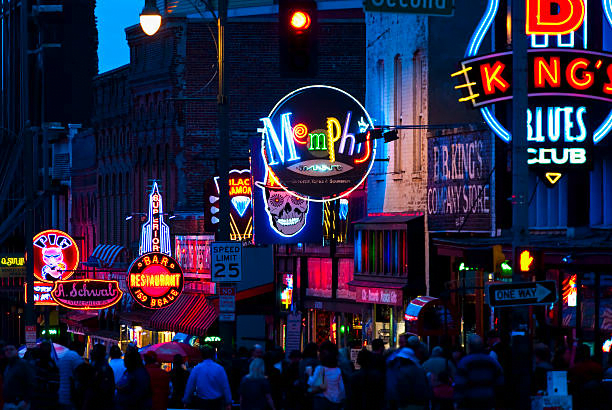 About Felix Homes
Felix Homes is a real estate company helping individuals find their dream homes in Tennessee.
With a team of experienced agents and a vast network of properties, Felix Homes is dedicated to providing exceptional service and making the retirement process as smooth as possible.
Whether you're looking for a cozy cottage in the mountains or a spacious waterfront property, Felix Homes has the knowledge to assist you with each step of the home-buying process.
.........................
Their agents are well-versed in the local market trends and can offer valuable insights into the best neighborhoods and areas to consider.
Felix Homes can cater to your needs and preferences, whether you're a first-time homebuyer or a seasoned investor.
They understand that buying a home is a significant financial and emotional investment, and they strive to make the process stress-free and enjoyable for their clients.
With their extensive knowledge and personalized approach, Felix Homes is committed to helping you find the perfect home that fits your lifestyle and budget.
Why Is Tennessee A Good State For Retirees?
Tennessee's allure as a retirement destination isn't solely based on its scenic beauty.
Several factors contribute to its reputation as an ideal retirement state.
.........................
Affordable Housing and Cost of Living: Tennessee's cost of living is relatively inexpensive, allowing retirees to stretch their retirement savings without sacrificing their quality of life.
Favorable Tax Rates: The state's tax-friendly policies, including no state income tax on earned income, provide financial relief for retirees.
Mild Climate: With its four distinct seasons, Tennessee offers a temperate climate that caters to various preferences.
Beautiful Landscape: From the rolling hills to the majestic mountains, Tennessee's natural beauty creates a tranquil backdrop for retirement.
Rich Culture and History: Immerse yourself in the state's history, music, and arts scene, and find new ways to enrich your retirement years.
Conclusion: Best places to retire in TN
Tennessee stands as a beacon of promise in your quest to find the perfect place to retire.
.........................
With its diverse options, each offering unique charm and amenities, you will discover a haven that resonates with your heart.
From the peaceful shores of Tellico Lake to the vibrant streets of Nashville, Tennessee, invites you to embark on a fulfilling and enriching retirement journey.
So, why wait? Embrace Tennessee's beauty, culture, and warmth as you step into this exciting new chapter of life.
Know of the best places to retire in TN that were not mentioned in the article, kindly share it in the comment section.