Reviewed by Soliu.
Yes, it does snow in Tennessee, although not as frequently or heavily as in other parts of the country. The state experiences occasional snowfall during the winter months, particularly in the higher elevations of the Appalachian Mountains.
Despite Tennessee's reputation for a warm climate, the state occasionally gets snowfall in the winter, especially in the eastern section of the form.
Tennessee is a lovely destination for visitors wanting both southern charm and a taste of snowy splendor since the snow lends a touch of winter wonderland to the state's stunning scenery.
Geographically speaking, Tennessee is a diversified state that includes everything from the Appalachian Mountains to the Mississippi River.
Does it snow in Tennessee?
Due to the geographic diversity, there are many different weather patterns, bringing about the constant question: Does it snow in Tennessee?
...........................
The weather in the state can be highly erratic, although it typically has a moderate temperature with distinct seasons.
Tennessee, a diversified state with various terrain, experiences varying weather patterns, including erratic weather and snowfall.
The eastern region experiences more snowfall than the western areas due to the eastern Appalachian Mountains and proximity to the Gulf of Mexico.
Recent snowfall patterns have shifted, with some winters bringing significant snowfall and others gentler. Notable snowfall events include the 1993 "Storm of the Century Blizzard."
When does it snow in Tennessee?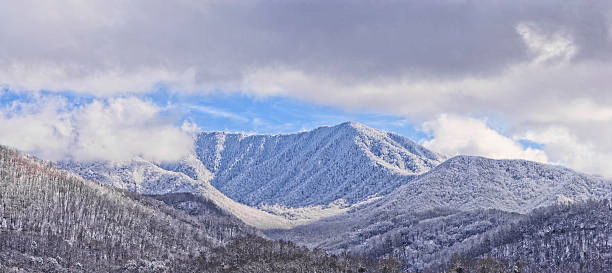 The variety of Tennessee's weather throughout the year is well-known.
Even though snowfall may not be as frequent as in northern states, it occasionally creates beautiful views that delight locals and visitors.
...........................
Understanding snowfall patterns for the year can help us better understand Tennessee's particular winter environment.
Snowfall in January
In Tennessee, snowfall in January can be erratic.
The state occasionally receives significant snowfall that blankets the countryside in a stunning white sheet.
In other years, there can be little to no snowfall in January.
However, this month, Tennessee typically gets 2 to 3 inches of snow.
The eastern part of the state's higher elevations typically experiences more snowfall than the western sections.
Overall, Tennessee could have a winter wonderland in January.
Snowfall in February
Snowfall in February is also highly variable in Tennessee.
Some years, the state continues to see significant snowfall, while others may bring milder conditions with little to no snow.
...........................
On average, Tennessee receives around 1 to 2 inches of snow during February.
However, it is essential to note that the higher elevations in the eastern part of the state tend to receive more snowfall compared to the western regions, similar to January.
Despite the variability, February still holds the potential for picturesque winter scenes and outdoor activities in Tennessee.
Snowfall in November
Surprisingly, even November isn't immune to snow's touch.
While it might not be widespread, higher elevations around Chattanooga and Memphis can receive light snowfall, teasing locals and visitors alike with the promise of winter ahead.
Does it snow in Nashville, TN?
Yes, it does snow in Nashville, TN, but it is relatively rare.
...........................
On average, Nashville typically receives about 2-3 inches of snow annually.
However, the snowfall can vary significantly from year to year, with some winters experiencing more significant snow storms while others may have none.
Nashville is included in the equation too. Light flurries are not unheard of, while it doesn't typically see heavy snowfall.
When touched by a delicate layer of snow, the city's vibrant energy takes on a cozy charm.
Does Snow Falls in Knoxville
Yes, snow does fall in Knoxville, TN. Like Nashville, Knoxville also receives an average of 2-3 inches of snow annually.
However, just like any other city, snowfall can fluctuate greatly.
Some winters may bring heavy snowstorms that blanket the city in a winter wonderland, while others may only see a few flurries or even no snow.
...........................
Nonetheless, snow in Knoxville creates a magical atmosphere and provides residents with opportunities for winter activities such as sledging, building snowmen, and enjoying hot cocoa.
Does Snow Falls in Bristol
Bristol, like Knoxville, also experiences snowfall during the winter months.
Located in the southwestern part of Virginia, Bristol's climate is influenced by its proximity to the Appalachian Mountains.
This means the city is more likely to see snow than areas further south.
On average, Bristol receives around 12 inches of snow per year, with the snowiest months typically being December and January.
However, similar to Knoxville, snowfall can vary significantly from year to year.
Some winters may bring heavy snowstorms that transform Bristol into a winter wonderland, while others may only see a dusting of snow that quickly melts away.
...........................
The weather patterns in Bristol are also influenced by its location in the southeastern United States, which means that the city experiences mild winters and hot, humid summers.
The combination of its proximity to the Appalachian Mountains and its southern location creates a unique climate for Bristol, making it an excellent destination for those who enjoy both winter and summer activities.
Does it Snow in Pigeon Forge, TN?
Bristol and Pigeon Forge, which is nearby and has similar climate, have comparable weather patterns.
However, Pigeon Forge often gets more snowfall than its neighbouring city.
Pigeon Forge experiences lower temperatures and more frequent winter snow due to its more significant elevation within the Great Smoky Mountains.
Does it Snow in Chattanooga, TN?
...........................
On the other hand, Chattanooga has a slightly milder climate than Pigeon Forge.
While it does experience some snowfall during the winter, it is less frequent or heavy than in Pigeon Forge.
The lower elevation and proximity to the Tennessee River contribute to the slightly warmer temperatures in Chattanooga, making it a popular destination for those who prefer milder winters.
However, despite the differences in snowfall, both Pigeon Forge and Chattanooga offer a wide range of activities for those who enjoy both winter and summer pursuits.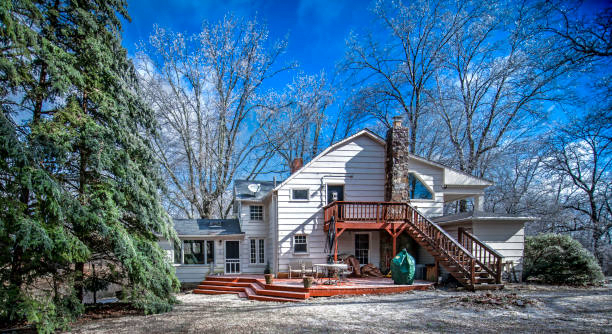 Does it Snow in Memphis, TN?
While Memphis is located in the same state as Pigeon Forge and Chattanooga, it experiences even less snowfall during winter.
Due to its location in the western part of Tennessee, closer to the Mississippi River, Memphis has a milder climate overall.
...........................
Snowfall in Memphis is rare and usually light, with the city only receiving a few inches of snow each year, if any.
This makes Memphis a popular destination for those who prefer to avoid snowy winters altogether.
Despite the lack of snow, Memphis offers a vibrant cultural scene, historical landmarks, and delicious cuisine, making it an attractive city to visit during winter.
Visitors can explore the iconic Beale Street, known for its live blues music and vibrant nightlife.
The city is also home to the famous Graceland, the former home of Elvis Presley, which attracts thousands of tourists each year.
Additionally, food enthusiasts can indulge in Memphis-style barbecue, known for its slow-cooked meats and tangy sauces, making it a must-try for any culinary enthusiast.
...........................
Does it Snow in Gatlinburg, TN?
Yes, Gatlinburg, Tennessee, does receive snowfall during the winter months.
Situated in the heart of the Great Smoky Mountains, Gatlinburg offers a picturesque winter wonderland for visitors to enjoy.
The snow-covered mountains and charming downtown area create a cozy and magical atmosphere that attracts tourists from all over.
Whether you're interested in skiing, snowboarding, or simply taking in the breathtaking snowy landscapes, Gatlinburg provides a perfect destination for winter enthusiasts.
Additionally, the city offers a range of winter activities.
There are things for everyone to enjoy, including ice skating, snow tubing, and winter trekking.
Winter hiking ensures there is something for everyone to enjoy.
The local shops and restaurants also embrace the winter season with cozy fireplaces, hot chocolate, and hearty comfort food to warm your soul.
...........................
After a day of outdoor adventures, visitors can unwind and relax in one of the many charming log cabins or luxury resorts that dot the area.
Regardless of your winter interests, Gatlinburg promises a memorable and enchanting experience for all.
Places to Visit in Tennessee When it Snows
Many gorgeous locations to explore are converted into winter wonderlands when it snows in Tennessee.
The Great Smoky Mountains National Park is one such location, whose soaring peaks and frost-covered trees transform it into a snowy heaven.
In the winter, the park provides a range of activities, including cross-country skiing, snowshoeing, wildlife viewing, and picturesque drives through the snowy terrain.
A wonderful ambience is created by the frozen waterfalls and freezing streams, making it ideal for photographing breath-blowing pictures.
...........................
The park's educational possibilities include learning about its distinct ecosystem and past in visitor centers and museums.
1. Percy Warner Park
Located in Nashville, Tennessee, it is an entirely different experience from the winter wonderland of Glacier National Park.
Renowned for its rich vegetation and undulating hills, Percy Warner Park offers a tranquil escape from the hustle and bustle of city life.
The park boasts miles of hiking and biking trails, perfect for exploring the diverse flora and fauna that call this park home.
With its stunning views and peaceful ambiance, Percy Warner Park is a favorite destination for nature lovers and outdoor enthusiasts.
2. Pigeon Forge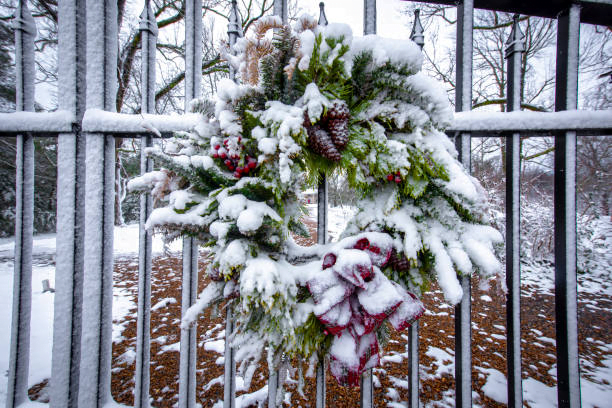 It is another popular destination for nature lovers but in a different setting. Pigeon Forge is located in the heart of the Great Smoky Mountains and offers a unique blend of natural beauty and thrilling attractions.
...........................
This charming town is famous for its picturesque landscapes, towering mountains, cascading waterfalls, and vibrant fall foliage.
Visitors can embark on scenic hikes, go fishing in the sparkling rivers, or take in the breathtaking views from the comfort of their cabin.
Pigeon Forge is also home to Dollywood, an amusement park that combines thrilling rides with the Appalachians. It is a must-visit location for families because of its culture And adventure seekers.
With its wide array of roller coasters, live entertainment shows, and delicious southern cuisine, Dollywood offers a unique experience that captures the region's essence.
Additionally, Pigeon Forge boasts a vibrant arts and crafts scene, with numerous galleries and workshops where visitors can witness talented artisans create beautiful handmade pottery, quilts, and woodwork.
...........................
Whether you're seeking outdoor adventures, family fun, or a glimpse into the area's rich cultural heritage, Pigeon Forge has something for everyone.
3. Chattanooga
Chattanooga's Lookout Mountain offers breathtaking panoramic views of the city and the Tennessee River Valley, with snow adding an extra layer of magic.
4. Memphis
Located on the banks of the mighty Mississippi River, Memphis is a city steeped in history and renowned for its contributions to music and civil rights.
Home to the iconic Beale Street, known as the birthplace of the blues, this vibrant city allows guests to experience the soulful sounds that have shaped American music entirely.
From the famous Sun Studio, where legends like The First Song by Elvis Presley and Johnny Cash ever hit, to the National Civil Rights Museum, which chronicles the struggle for equality, Memphis is a destination that celebrates both the triumphs and trials of the past.
...........................
But Memphis is not just about looking back; it is a city that continues to cultivate a rich and diverse music scene.
Whether you're in the mood for jazz, blues, or rock 'n' roll, you can find live performances in various venues throughout the city.
Additionally, Memphis is home to the annual Beale Street Music Festival, a three-day event that attracts renowned musicians worldwide.
With its deep musical roots and ongoing commitment to social progress, Memphis is a city that embraces its past while embracing the future.
5. Gatlinburg
Gatlinburg, nestled in the heart of the Great Smoky Mountains, offers an entirely different yet equally vibrant musical experience.
Known for its country and bluegrass music, this charming town attracts both local talent and big-name artists to its stages.
...........................
The lively sounds of fiddles, banjos, and guitars, guests and residents alike, fill the air.
Gather to enjoy the toe-tapping tunes. From lively honky-tonks to intimate acoustic sessions, Gatlinburg's music scene captures the essence of the region's rich musical heritage.
Does it rain or snow in Tennessee?
Yes, Tennessee experiences both rain and snow throughout the year. The state's climate varies depending on the region, with the eastern part of Tennessee, where Gatlinburg is located, experiencing a more moderate climate than the western part.
In winter, snowfall is expected in the Great Smoky Mountains' upper altitudes, allowing visitors to enjoy winter sports and activities. Rainfall is relatively evenly distributed throughout the year, with the wettest months being spring and fall.
...........................
Ski Resorts in Tennessee
Ski resorts in Tennessee are a popular destination for outdoor enthusiasts seeking winter adventures.
While the state may not be widely known for its skiing opportunities, a few resorts scattered throughout the mountainous regions offer a range of slopes for all skill levels.
Ober Gatlinburg, located just outside of Gatlinburg, is one of the most popular ski resorts in the state.
With various trails and terrain parks, it attracts both beginners and experienced skiers alike. Additionally, the resort offers amenities such as ski rentals, lessons, and cozy lodges for a complete winter getaway experience.
Conclusion: Does it snow in Tennessee?
In conclusion, it does snow in Tennessee, but it is not a regular occurrence. The average annual snowfall in Tennessee is about 4.2 inches, and most of the snow falls in the northern and mountainous regions of the state.
...........................
If you are looking for a place to experience a white Christmas, Tennessee is not your best bet. However, if you are looking for a place to enjoy winter sports or simply experience the beauty of snow, there are a few places in Tennessee where you may be able to find it.