Reviewed by Soliu.
The top three richest women in Nigeria include Folorunsho Alakija, with a net worth of $1.6 Billion, Hajia Bola Shagaya – $950 Million; and Fifi Ekanem Ejindu – $800 Million. Read on to see the top 15 in Nigeria.
Nigeria, often called the "Giant of Africa," boasts a dynamic economic landscape spanning various sectors, from oil and gas to telecommunications and finance.
As one of the largest economies on the continent, Nigeria's economic trajectory has been marked by growth, innovation, and the emergence of formidable business leaders.
Amidst this landscape, a noteworthy and inspiring trend has taken root; the rise of successful women in business. Through their stories, we gain a deeper appreciation for the transformative power of women's leadership and entrepreneurship in Nigeria's dynamic economic landscape.
.........................
In this article, we'll be looking into the top 15 richest women in Nigeria. We'll consider their net Worth, investments/ventures, and businesses. Let's get to it!
Our Ranking Criteria
Wealth isn't just about a big bank balance – it's a mosaic of various elements that come together to create financial empires. We consider factors like:
Net Worth: This is the sum of their assets (like properties, investments, and businesses) minus their liabilities (such as debts or loans). The bigger the net Worth, the higher the rank.
Business Holdings: We assess the scope and impact of their business ventures. A diverse and thriving portfolio can significantly influence their ranking.
Investments: Wise investments can skyrocket wealth. We explore their investment choices and their ability to grow their resources.
We also consider their influence, contributions, and the industries they've conquered.
.........................
Now that you know what we're looking for, let's discuss how we gather this information. We dive deep into reputable sources, such as financial reports, market analyses, and official records, to get accurate and reliable news.
Top 15 Richest Women in Nigeria
1. Folorunsho Alakija
Folorunsho Alakija is known for her fashion and oil ventures. She started as a fashion designer before venturing into the oil industry. She's the founder of Famfa Oil, a prolific oil exploration company. Her astute investments and entrepreneurial spirit propelled her to become one of Nigeria's richest women.
She is also known for being a philanthropist. She started the Rose of Sharon Foundation, which provides financial assistance and empowerment programs for orphans and widows in Nigeria. In recent years, Folorunsho Alakija has consistently ranked in the top 5 among richest women in Nigeria.
.........................
Alakija's journey reflects relentless determination. Her transition from fashion to oil magnate showcases the power of adapting, evolving, and seizing opportunities.
Net Worth: $1.6 Billion
2. Hajia Bola Shagaya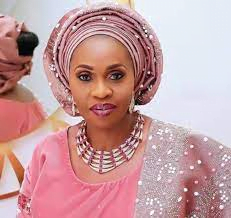 Hajia Bola Shagaya is a real estate and finance guru with a remarkable investment portfolio. She hails from Zaria and was the former auditor at the Central Bank of Nigeria before establishing her own business importing photographic equipment.
Shagaya's diverse investments are a testament to her adaptability and strategic foresight. Her story highlights the importance of embracing change, identifying niches, and leveraging strengths to thrive in a competitive market.
Net Worth: $950 Million
3. Fifi Ekanem Ejindu
Fifi Ekanem Ejindu is an architect and entrepreneur. She has successfully combined her passions to build an empire on real estate projects and has left an indelible mark. Fifi Ekanem is the founder of Starcrest Group of companies; she is one of the leading female architects in Nigeria.
.........................
Ejindu's fusion of architecture and culture underscores the impact of following one's passions. Her unwavering commitment to preserving heritage is a lesson in aligning personal values with business pursuits.
Net Worth: $800 Million
4. Bimbo Alase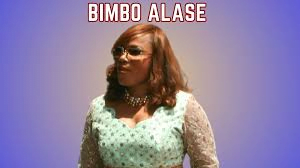 Bimbo Alase is one of the richest women in Nigeria. She is the CEO of LeatherWorld Furniture – a popularly known luxury furniture company in Lagos, Nigeria. It has branches in other parts of Nigeria.
Before Bimbo Alase launched her company in June 1994, she managed a Glamour, small gift boutique and beauty salon in Apapa, Lagos.
Her achievements as an entrepreneur and philanthropist have made her a respected figure in the business community in Nigeria.
Net Worth: $750 Million
5. Dr. Stella Okoli
.........................
Stella Okoli is a pioneer in the pharmaceutical sector; Okoli founded one of Nigeria's most prominent drug manufacturing companies. She is the CEO of Emzor Pharmaceuticals, which is known to be one of the largest pharmaceutical companies in Nigeria.
Dr. Okoli, who has 30 years of experience in the healthcare sector, is known for contributing to developing Nigeria's pharmaceutical industry. Today, her company has over 50 products.
Net Worth: $800 Million
Source of Wealth: Pharmaceuticals
6. Daisy Danjuma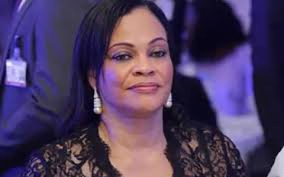 Daisy Danjuma is an astute businesswoman, politician, and philanthropist known for her investments and impactful initiatives. She hails from Edo State and has served as a company executive director. She was once a senator in the Nigerian senate.
She is the vice chairman of one of Nigeria's leading oil and gas companies, South Atlantic Petroleum. Daisy Danjuma is known to have established and refurbished several schools in her State. She is the wife of Nigeria's former chief of Army Staff – T.Y Danjuma.
.........................
7. Stella Oduah
Stella Oduah is a Nigerian entrepreneur, investor, and businesswoman. In 1992, She established the Sea Petroleum and Gas Company Limited (a Nigerian independent marketer of petroleum products) and currently serves as its chairman and CEO. She is also a Nigerian Senator and a former Minister of Aviation.
Stella Oduah is one of the richest women in Nigeria and one of the few successful female politicians in Nigeria.
Net Worth: $600 million
8. Mosunmola Abudu
Mosunmola Abudu (Mo Abudu, in short) is a successful Nigerian businesswoman with an approximate net worth of $30 Million. She is a media/entertainment mogul with establishments in the entertainment industry.
Mo Abudu is the founder of Ebonyilife Television and Lifestyle Limited.
Net Worth: $30 Million
.........................
Source of Wealth: Media, Entertainment
9. Diezani Allison Madueke
Diezani Allison Madueke was the first female president of OPEC, the Minister of Transportation, the Minister of Petroleum Resources, and the Minister of Mines and Steel Development from 2007 to 2015.
She began her career at Shell Petroleum Development Corporation, where she worked in the estate's operations and as an architectural consultant in the Lagos office before being promoted to Head of Civil Infrastructures and then to Head of Corporate Issues and Crisis Management Unit.
She is married to Admiral Allison Madueke (retired).
Net Worth: $500 Million.
10. Ngozi Okonjo Iweala
Ngozi Okonjo is a Nigerian politician, economist, business consultant, and international development specialist. She is also a philanthropist, motivational speaker, author, and known for her work with women.
.........................
She was the former Nigeria minister of finance, World Bank Director, and Nigerian Finance Minister.
Net Worth: $550 million
11. Dr. Adenike Ogunlesi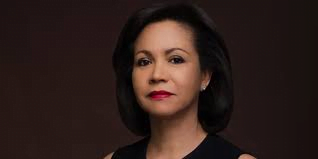 Dr. Adenike Ogunlesi is a successful businesswoman, entrepreneur, and philanthropist. She hails from Lagos state, Nigeria, and is the founder and CEO of the brand styling company Ruff' n' Tumble. The company operates in the lifestyle sector, focusing on manufacturing clothing, styling, and lifestyle that meets international standards.
Dr. Ogunlesi is known for her philanthropic contributions to Nigerian business growth through her investments in startup companies in Nigeria. She is a respected figure in the business community known for her ability to manage and grow businesses into empires.
Net Worth: $50 Million
12. Bola Adesola
Bola Adesola is a respected entrepreneur, businesswoman, and philanthropist and is regarded as one of the richest women in Nigeria. She hails from Ogun state, in southwestern Nigeria, and is currently the managing director of Standard Chartered Bank Nigeria.
.........................
She is highly experienced in the banking sector, having worked in several senior roles at banks. Her wealth reflects her hard work, dedication, and ability to manage her investments effectively.
Mrs. Bola Adesola is also known for her philanthropic contributions, particularly in education and healthcare. She can navigate the complex business environment despite the economic situation and adapt to changing market conditions.
Net Worth: $28 Million
13. Omotola Jalade Ekeinde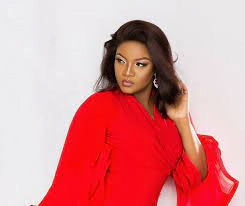 Omotola Jalade is one of Nigeria's most popularly known actresses in the Nollywood industry. Most of her fans call her Omosexy. She has appeared in over 250 movies since entering Nollywood in 1995.
Aside from being an actress, the Nigerian actress is also a well-known singer and activist. The 2013 Time Magazine listed her as one of the top 100 global influencers.
.........................
Net Worth: $7.2 million
14. Cecilia Ibru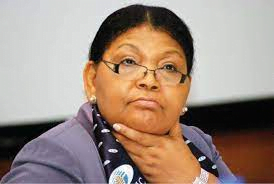 Cecilia Ibru is one of the richest women in Nigeria. She is a big name in business discussions and things that ring a bell. She was the former managing director and CEO of Oceanic Bank; there, she earned most of her wealth.
Cecilia served her time in prison for fraud in 2010 and became a widow six years after her release.
Net Worth: $8M
15. Chika Ike
Chika Ike began her acting career in church plays at a young age. Later in life, she pursued acting and made her acting debut in 2005. She is also a businesswoman and philanthropist with a net worth of around $1.3 million, which sums up how she's on this list of richest women in Nigeria.
.........................
Chika Ike Production, her production firm, was founded in 2014. She also debuted her fashion collection with the label Fancy Nancy. She launched the Help a Child Foundation in 2014 to help homeless children have a better future.
Who is the Richest woman in Nigeria?
According to Forbes, Folorunsho Alakija is currently the richest woman in Nigeria in 2023, with an estimated net worth of $1 billion.
The 70-year-old business magnate founded many African multinational companies, such as Famfa Oil and Rose of Sharon Group. Forbes announced her as the richest woman in Nigeria in 2014, with an estimated net worth of $2.5 Billion.
Conclusion
The journey through the stories of the top 15 richest women in Nigeria has been an enlightening exploration of empowerment, resilience, and visionary leadership.
.........................
These women exemplify the boundless potential that lies within every individual, regardless of gender or background. Their achievements transcend financial success, influencing industries, sparking innovation, and inspiring societal change.
Each woman on this list has etched her mark on Nigeria's economic and social fabric. Their contributions to job creation, economic growth, and innovation ripple across industries have fostered a vibrant ecosystem of progress. Their philanthropic endeavors uplift communities, empower the marginalized, and create avenues for positive change.
These women stand as trailblazers, exemplifying how business success can catalyze societal positivity. Their stories inspire us to dream big, work hard, and make a difference.
I hope you enjoyed reading this article. Drop your comments in the box below. Thanks for reading!
.........................