Do you know who the richest men in Anambra are? There are a lot of self-made rich men in Anambra State. Some of them, you've never heard their names before. In fact, there might be some names you'd be looking for here, but you wouldn't find it here.
So let get to it.
1. Cletus Madubugwu Ibeto
Cletus Madubugwu Ibeto is a Nigerian businessman from the industrial city of Nnewi born he was born on November 6, 1952. He is head of The Ibeto Group, which is referred to as the largest business enterprise from Nnewi, southeast Nigeria. And he is one of the richest men in Anambra State.
Cletus Ibeto started out as a spare parts dealer, by importing car spare parts. after which he took further steps in the business. In the year 1988, he stopped direct importation of lead-acid automotive batteries and plastic motor accessories completed his new factory in Nnewi in 1995 which made the Ibeto Group become one among the most important auto spare parts manufacturing outfits within the country.
.........................
In 1996, he established Ibeto Petrochemical Industries Ltd. which is involved in the blending of oil lubricants and as well as the production of various types of petroleum products for international and local supplies.
The Company is said to own liquid storage facilities for petroleum products in Nigeria with a capacity of over 60,000 metric tonnes located at Apapa and lit is recorded as the largest.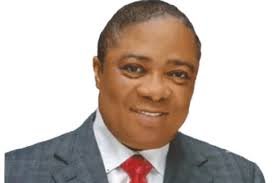 The company also owns a cement industry.
Looking for a cheap networking company to join with guarantee success because you'll get a someone who will walk you through everything. Click here to learn more
2. Cosmas Maduka
Another very rich man in Anambra is Cosmas Maduka. He is a Nigerian businessman and philanthropist, who were born on December 24, 1958.
.........................
He is the Founder, President and Chairman of the Coscharis Group, which is an indigenous conglomerate with diverse interest in Manufacturing, ICT, Petrochemical, Auto care and Auto Components, Automobile Sales and Services, Agricultural sector. Maduka is legendary for Coscharis Motors, a number one automobile sales and servicing company.
In addition to other brands of cars like Range Rover, Ford and Jaguar; he's sole distributor of BMW in Nigeria.
In 2015, he was featured in Forbes Africa TV Series "Worst Day with Peace Hyde" and was estimated to price $500million.
3. Chief Innocent Ifediaso Chukwuma
Innocent Ifediaso Chukwuma was born in Nnewi in 1961 in Nnewi, Anambra State. He is a Nigerian business magnate and he is the founder and CEO of Innoson Nigeria limited. Chief Innocent is one of the richest men in Anambra State.
.........................
After his education he started trading in spare parts under the name Innoson Nigeria Ltd in 1981. His company is third after Leventis and Boulos Enterprises in assembling branded motorcycle within the country.
His company later metamorphosed into four (4) arms as follows;
Innoson Nigeria Limited Nnewi, manufacturers of motorcycles, tri-cycles, spare parts and accessories.
Innoson Tech. & Industries Co. Ltd Enugu, manufacturers of High Quality Household and Industrial Plastics, Health & Safety Accessories, Storage Containers, Fixtures & Fittings, Electrical Components & Accessories .
Innoson Vehicle Manufacturing (IVM) Nnewi, manufacturers of quality High-Capacity City Bus, safe and cost-effective Mini & Midi Buses, Pick-Up Trucks and Garbage Collecting Vehicles. Which is the first indigenous automobile assembling company in Nigeria.
General Tires & Tubes Co. Ltd Enugu, manufacturers of High-Quality Tires & Tubes.
.........................
Vehicle Manufacturing, which is Nigeria's first indigenous automobile manufacturing company.
Innocent Chukwuma was born into the family of Chukwuma Mojekwu
Mr. Innocent Chukwuma is the founder of Innoson Nigeria Limited which is involved in the production of sport utility vehicles, commercial buses and passenger cars at the first indigenous assembly plant in Nigeria.
He has a net worth estimated to be over $1.5 Billion.
4. Chief Gabriel Chukwuma
Chief Gabriel Chukwuma is a brother to Innoson, he is an international businessman with interest in real estate, hospitality industry and sports marketing.
As a lover staunch lover of football, he founded Gabros International Football Club, an elite club in the Nigerian Premier League he invested in sports, real estate and hospitality.
.........................
Also, he oversaw its rise into the Nigerian Premier League and partnership with English side, West Ham FC before selling to fellow Nnewi entrepreneur, Ifeanyi Ubah.
In addition, he began business as a medicine dealer. He brings his vast experience in business and human management to the board. He is one of the richest men in Anambra State.
5. Alexander Chika Okafor
Chicason Industries, and one of its products A-Z Petroleum, are household names in Nigeria. The conglomerate has made significant breakthroughs in the mining, manufacturing, and real estate in Nigeria and Sierra Leone. Okafor is its founder and chairman.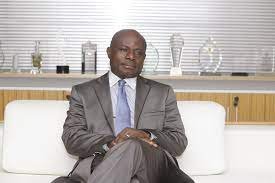 6. Augustine Ilodibe
Augustine was an orphan and mass server in the Catholic Church. Young Ilodibe was gifted £35 by one of the priests and he initially invested in motor spare parts trading. In the sixties, he pioneered the interstate luxury bus transport service; for years, he was the only importer of those buses.
.........................
After helping organize vehicles for the Biafran side during the war, he established the hugely popular Ekene Dili Chukwu Transport, his main source of wealth and later diversified into brewery and agriculture.
7. Ifeanyi Ubah
Ifeanyi Ubah is understood to be a flamboyant businessman. He funded parts of the Goodluck Jonathan campaign before the 2015 presidential polls and unsuccessfully ran for the governorship of his home state, Anambra State, in 2014.
His wealth comes from investments in oil and gas, also as exportation of motor spare parts and, recently, from sales of football players. Ifeanyi Ubah is one of the richest men in Anambra State.
8. Louis Onwugbenu
He is the head honcho of Louis Carter Industries, he dropped out of school in 1967 when the Nigerian civil war broke out. He got his nickname from weekly trips to Lagos to sell motor spare parts under the favored Carter Bridge within the city.
.........................
His reinvested profits allowed him to diversify into manufacturing car batteries and pipe fittings, agriculture, food processing, land and, by the age of 30, he was already a naira multimillionaire. The headquarters of his conglomerate sits within the Carter Industrial Estate, spanning many acres in Nnewi.
Louis is one of the richest men in Anambra State.
9. Obiajulu Uzodike
Nigeria is one among the foremost cable producers within the world thanks to many indigenous manufacturers across the southeast.
One of the highest cable companies is Cutix Nigeria, whose founder, Obiajulu Uzodike, cut his teeth within the business as a staff at a US-based aircraft and military wires and accessories company.
By 1982, the Harvard Business School alumna and civil war veteran set up Cutix with N400,000 ($1,200), nurturing it to eventually become the first indigenous firm in the southeast to be listed on the Nigerian Stock Exchange
.........................